If you don't know how to respond to a comment/message on a specific matter, assign it to a team member with better knowledge to answer through Juphy's dashboard. Add internal notes about customer conversations and discuss customer queries behind the scenes with teammates before replying. Then you can always follow the communication between your team member and the customer through Juphy's dashboard.
For example, if your organization receives a technical comment from a customer on your Facebook page, you can assign this conversation to your IT specialist through Juphy's dashboard and your IT support team can respond to the customer through Juphy. This feature is particularly useful to internally communicate and solve issues on a single platform.
So let's see how to do it.
1. Select the Customer Comment that You Would Like to Assign to Your Team Member through Juphy's Dashboard.
First, open your inbox on Juphy's dashboard and click on the conversation/inbox item that you would like to assign to your team member.
2. Tag your Team Member
Once you open the message that you would like to delegate, you will see an "assign to" section towards the right side of your screen (please see the picture below). Under this section, you will see the names of your team members. You might have to refresh the page to see your team members under the assign tab.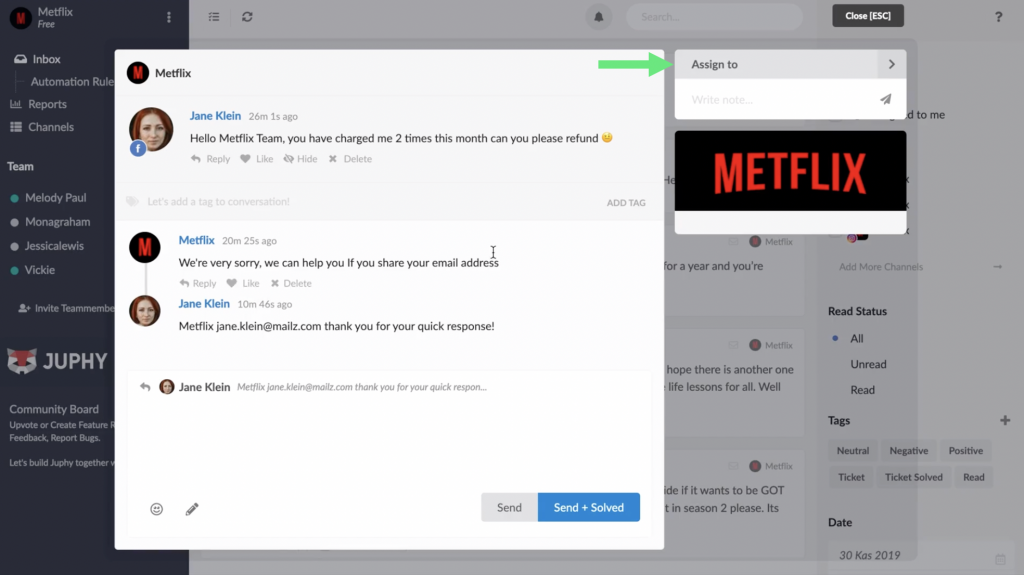 Select the member that you would like to delegate this message by clicking on their name on the list, and leave a custom note explaining the situation as seen in the picture below.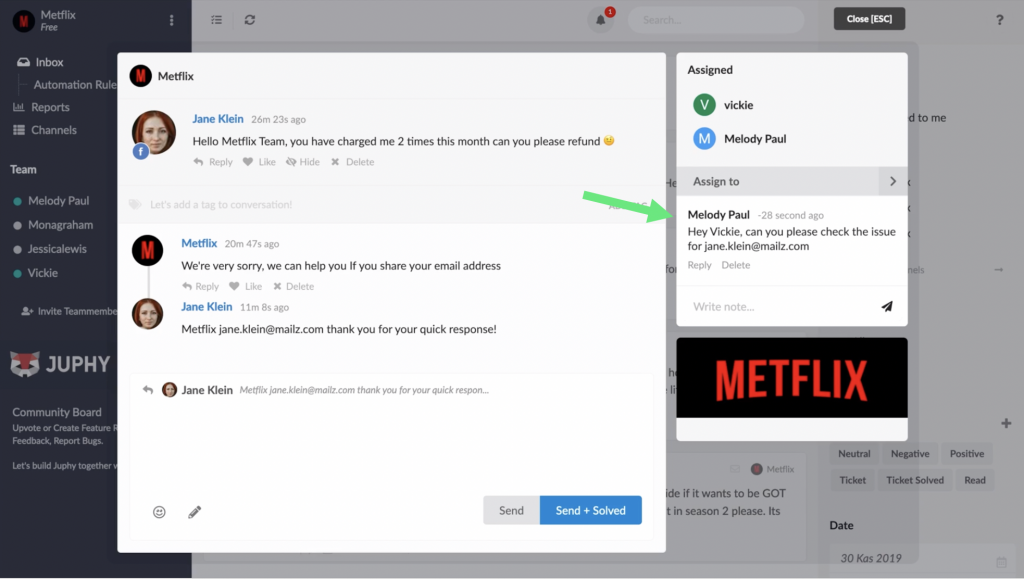 Once you assign/delegate a message to a teammate, that person will receive an email from Juphy regarding their new task. They will also receive a notification on Juphy's dashboard, inside the "assigned to me" tab on the right hand side of their screen.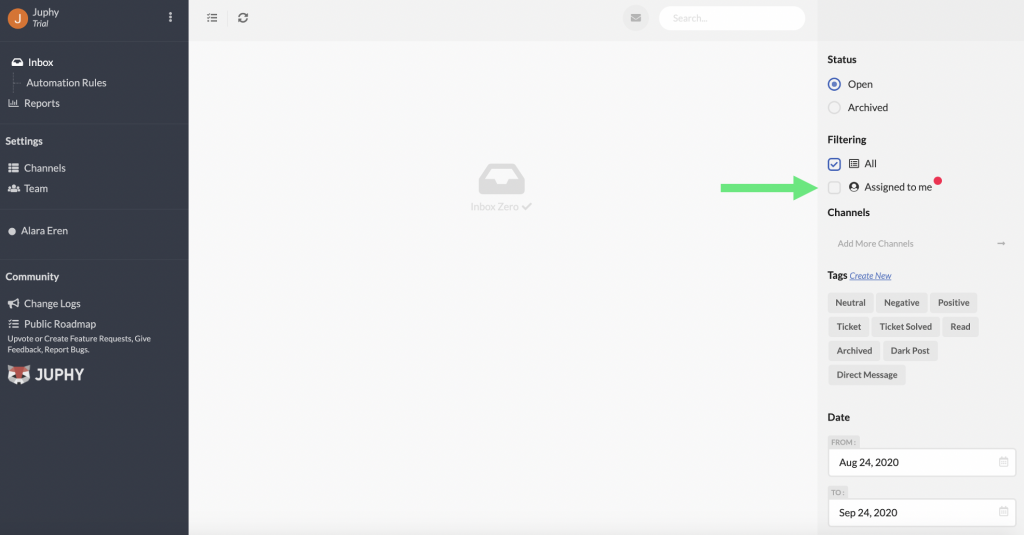 3. Chat with Your Team Member over Juphy
From here, your team member can view the conversation with the customer, and reply directly from Juphy. They can also respond to you through the "assigned to me" tab as shown below.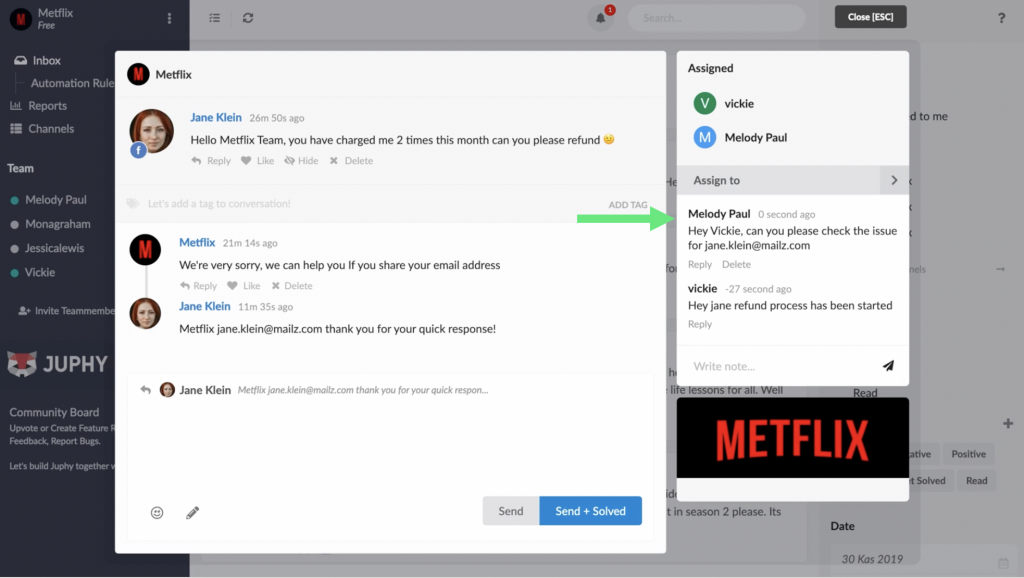 Try this feature out to easily delegate tasks to your teammates, and manage all the issues from a single platform! Check it out and let us know what you think through support@juphy.com