Introduction
A lot of companies overlook customer needs when focusing on making more sales and reducing costs. At this point customers, whose needs are not met, lose their trust and loyalty to the brand. In order to gain more customers and to keep your already existing customers' loyalty, you must work towards offering a customer-oriented service. So, how would your brand become a customer services-oriented business?
What is a Customer Service Oriented Business?
Customer service-oriented businesses put the needs of the customers before the needs of the business. It can also be described as a school of thought that aligns the business goals with customers. Today, many companies are adopting a sales-oriented approach. While they focus on increasing their profit to the maximum, they are not paying attention to the needs and demands of the people they serve. On the other hand, successful teams, that are focused on customer needs, are very much aware that customer experience is much more important than profit.
Just like Tony Hsieh, CEO of Zappos, once said: "Customer service shouldn't be a department; it should be the entire company." Developing strategies in line with this understanding is the fundamental key to the long-term success of brands.
3 Levels of Customer Service Oriented Businesses
There are 3 levels in an effective customer services strategy. These are:
Level 1: This level is completely reactive and it does not function directly to solve the problems of the customers.
Level 2: This level is in more communication with the customers and it makes solid communication possible all throughout the process.
Level 3: This level functions to make sure that the problems that might come up in the future are minimized and takes all possible problems at hand. The main goal of a customer-oriented business at this level is to listen and to ask questions that link to the solution. Repeating old strategies and going through what works and what doesn't save time and force.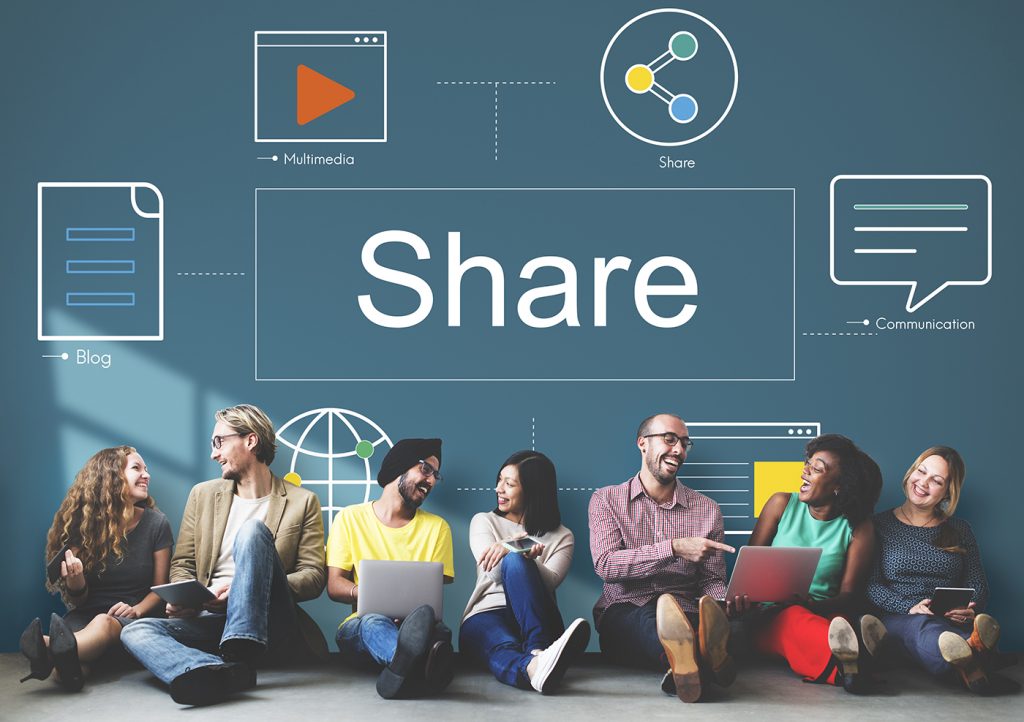 How to Interact with Customers on Social Media
Read our tips & tricks for engaging with your customers
What Are the Advantages of Being a Customer Service Oriented Business?
The business policies that you will develop putting your customers first will benefit you in more ways than just customer satisfaction. Being a customer services-oriented business will help you own a much more loyal customer profile. If customers feel that they are being understood by you, they will feel valued and stay loyal to your brand. Therefore, it is crucial to have a rapid and warm approach in finding a solution and getting a service. With this approach, you can see how much users are ready to forgive and forget the problems.
Most of the consumers trust the recommendation of their friends or family more than the most impressive advertisement. Rest assured that loyal customers share their satisfaction with their closest circle. Having people think that your business is a good and trustworthy business will make you more preferred. If you would like to leave such a long-lasting impression, you must put great importance on your customer service.
Positive comments you will receive on your product or service, will increase your sales and therefore your income. While a lot of customers do not prefer buying from a business with less than 4 stars, they find businesses that have 4 stars or more much more notable. Customer service-oriented businesses take it as a duty to make improvements by taking these comments and reviews into consideration. These businesses, which are aware of the fact that comments direct buyers into certain directions, follow strategies that aim at increasing their income through more feedback.

Just S
President + Founder Small-Business
"Juphy's user interface is really clean and intuitive. It supports all of the important social platforms. The ticketing system is really well organized and it is easy to assign tasks, emails, and tickets. Good number of reports. Love the agency features which are well thought out and simple to use. The single omni-channel dashboard for everything is beginning to be very beneficial to our systems. Getting setup is a snap."

Employee Action Points
We can sum up the features that team members must have while working customer services oriented as follows:
Active listening in order to quickly solve conflicts and achieve satisfaction,
Being attentive even to the smallest details in order to effectively handle problems,
Patience in order to get to the bottom of the problems even when talking with inconsiderate or rude customers,
Agility in order not to be late on intervention,
Analytic skills in order to understand customer needs and to take action in line.
Best 5 Practices for Becoming a Customer Service Oriented Business
There are 5 important factors that a company must take into account in order to make a difference in putting its customers first. You can create a customer service-oriented environment that will feed your income in the long term and grow your customer profile by adopting each of these. These are:
1) Develop a High-Level Empathy with Your Customers
Empathy is the foundation of a customer service-oriented business. Knowing how you can help your customers is linked to empathy-building skills you will create with their problems. Gareth God from InsightSquared says the following on the subject: "Customer services cannot always provide solutions, however, can always emphasize." If you can understand how your customers are feeling, you can solve the problems easier and thus offer an effective service.
By emphasizing you don't only show that you value your customer, but at the same time you can prevent any kind of conflict that might harm your company. When you plan your strategies putting your customers first and the benefits of your company second in accordance with their needs, your customers will feel this.
2) Hire Right People and Train Them
The skill of building good communication with customers is not so much related to vocational training but depends mostly on personal qualities and understanding human psychology. If your employees have these right qualifications, there will be a much more dynamic and effective working process. Therefore, make sure that the people you will be recruiting will be upholding the standards you define. In addition, it will be of utmost importance that you direct them well, encourage them to work solution-oriented, and make sure that they receive appropriate training.
3) Ask for Feedback from Your Customers and Listen to Them
Each new customer is an opportunity for you to learn about your company's potential. You should regularly ask your customers about what they think about your product, how they feel about the service they receive, their relationship with your team, and the new improvements you develop. Asking for regular feedback shows that you care about your customers and will make it even more possible for them to choose you. When you spare time to show that you value their ideas they will be more inclined to communicate. Jeff Bezos, the CEO of Amazon, one of the companies who spend a great amount of time in order to please their customers, even reads complaint emails coming from customers. Thanks to this, the company is able to provide the best solutions in business approaches.
4) Always Be Present on Social Media
The spread of a negative customer experience over social media and leaving it without any solution will result in a bad company image. American Express confirmed that customers satisfied with the service will share their experience with around 11 people and customers with a bad experience will share their experience with around 15 people. Many successful companies identify the problem of the customer through social media, express their gratitude for their notification and direct them to a solution by apologizing for the problem. Therefore, do not skip answering questions and complaints as fast as possible and produce solutions. This way they strengthen their relationship with their customers by repairing them.
5) Make Use of Measuring Methods
Making use of standards and measuring methods that will guide your team members and inform them about the state of the course will enable you to progress more successfully.
Here are the standards you can make use of:
Product Adoption Rate: This is a score that indicates how much of your products' functionality is used by customers.
Customer Effort Score: This is a survey, sent after the support interaction, where a customer can rate how easy or difficult it is to solve their problem.
Sales Scorecards: This is an evaluation list where sales teams can rate how effective or ineffective specific sales calls are.
Having these standards means that you can create reports on them. Sparing time to prepare customer-oriented measurements and organizing meetings for solutions will encourage your team to work more customer-oriented.
Apple, a very successful company in this regard, understands the needs of its customers beforehand and develops solutions in accordance. Apple Store employees offer solutions by chatting and understanding the needs of their customers instead of just helping them buy a product. This way they also inform the buyer about why that product is the best product that will meet the needs. For Apple the goal is not just making a sale, it is to make sure that each customer leaves the store satisfied and with a unique experience. Here you too can take an example of Apple's approach and pass this to your employees by adopting it in your company culture.
Improve Your Customer Service Experience with Juphy
It is vital that you are fast and effective in providing feedback to your customers on social media. Offering good social media support, Juphy is an inbox management tool that helps you improve customer experience. With Juphy you can answer emails, social media comments, social media messages, Whatsapp messages, mentions, and reviews on App Store, Google Play Store, Google My Business of your business and customers through a single platform. Thanks to Juphy's intra-team real-time messaging feature you can communicate with your team rapidly. Try Juphy's 7 days free trial now and see the features that increase your power on social media and to offer effective customer service!