In this digitalized world, it is crucial to interact with customers and our target audiences every single second. Businesses always need to get in touch with their clients, whether their reaction is positive or negative. If the companies don't interact with their customers, their work might be at stake.

There are many ways to connect with people, especially if you are curious about how to interact or engage with customers on social media. The most helpful way is having social media accounts in all channels and having a CRM system to focus on customers' needs, suggestions, and complaints regularly. It is also essential to remember that social media and digital presence are pivotal for brand awareness. 
According to the "The Global State of Digital" report written in April 2023, there are 4.8 billion people who are actively using social media tools. However, more surprisingly the customers are eagerly waiting for an engagement from their favorite brands and companies.
Why Building Customer Relationships is Important?
Let's think about what can social media do for a second. You can think of social media as a huge megaphone that can reach millions of users in just a few seconds. Can you imagine how powerful is that?
Reaching out to millions of users all over the world is something else. It doesn't matter if you are a personal or a corporate brand, you are representing something (or someone). That means you can't share anything you want in any way you want to share, you always need to think about the potential consequences. 
How social media can be used to interact with customers effectively?
As we now know the huge power and effect of social media, we can also imagine how important engaging with customers in a timely manner is. Social media tools are the quickest and the most effective way to interact with your customers. 
Imagine that you are talking with a person, you can talk with them in different tones. You can also act and set a language for your business in different tones too. Some brands prefer to set a humorous and friendly tone while others prefer to set a professional and formal tone. Both tones can work well depending on what your business is offering. However, you always need to keep in mind that people generally see social media as a tool to express themselves, speak up, and tell their personal stories. Most people are looking for a genuine space to share their thoughts about a product, service, or any topic. 
It is better to use social media as a tool to get the attention of your target audience. You can grab their attention in a promotional way or only by being genuine and keeping up with the digital world. 
Social media is much easier to check as everyone uses them frequently during the day, but it's hard to keep up as the news feed renews itself quickly. You can interact with your customers or your target audiences by creating engaging content, announcing updates on your social media channels, answering DMs and comments. If you're dedicated, the best thing to do would be to manage all of your social media channels via a single tool.

Are you looking for a real unification?
Manage all user engagement from email, chat, social media and reviews in one place.
Start a 7-day free trial
What is the best way to interact with customers?
There isn't just one best way to interact with customers. That usually depends on the company's strategy, upcoming social media trends, and many other variables. However, we do know for a fact that only one thing would stay the same: Customers want to feel special and important. 
As a company or a brand, you need to take your customer's suggestions, ideas, and complaints into consideration if you want to survive in this digitalized era. You can always read the comments or DMs, send replies within mentions, messages, or comments, and personalize your message while replying to them. Don't be afraid to show emotions when you communicate!
How to Build Good Relationships with Your Customers Using Social Media?
Interacting with customers on social media is nothing but easy. If you are thinking about how to engage your customers on social media or how to interact with your customers on social media, you've come to the right place! To answer your questions, you need to know that social media provides many ways to interact with your customers, here are some examples:
1. You can tell your company's story
You don't have to tell your story in a promotional way to attract customers, you know, everywhere is full of promotions so they might find them irritating. You can tell your story in a funny, humorous and short, or attractive way by creative storytelling.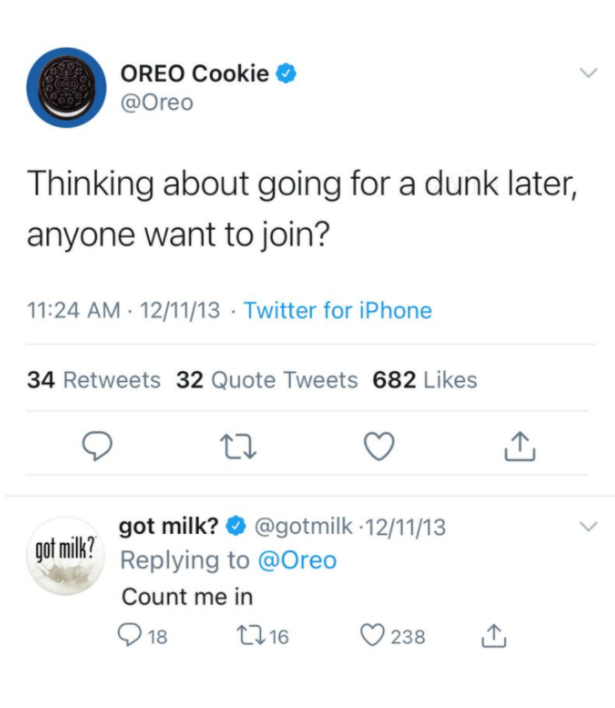 2. Personalized conversations
Customers always love to feel special. Brands that make them feel special are one step ahead, for sure. They can always generate creative answers depending on their customer's talk. Let's take Taco Bell's tweet as an example: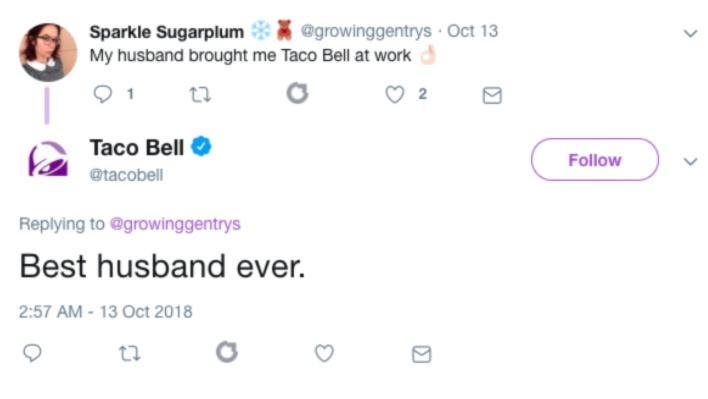 3. Managing suggestions, ideas, and complaints 
Have you heard about Juphy before? Juphy is a unified inbox service. But what does a unified inbox mean? As you know, there are many social media platforms such as your email, WhatsApp, Instagram, Facebook, Twitter, LinkedIn, YouTube, Google Business, Twilio, App Store, and Google Play. You would need to go through all those platforms and spend hours checking out all the comments that the customers and potential leads make during the day.
No worries! Juphy is now your savior! You don't need to go through all the platforms and spend hours anymore, as Juphy gathers all of them in one place. 
4. Give customers a sneak peek at early product launches
Most of the time, teasers and trailers work efficiently to create excitement for audiences. If you'd like to give a sneak peek of your future products to your customers, use social media! These teasers would make them feel much more curious and they won't want to stop talking about these upcoming products on social media platforms. 
Think about Apple's strategy for a moment, Apple always organizes events to promote their new products. But beforehand, they send invites to customers and let them know that there would be new products waiting for them at the event. And as a result, their sneak peek campaigns always succeed!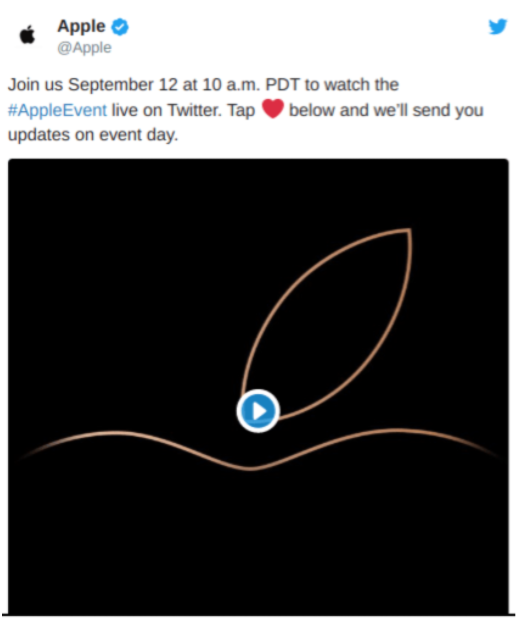 How to Use Social Media for Customer Service?
You can always use social media as a tool for customer service. You can even define a strategy about how to engage with customers on social media by checking their reactions and hearing what they say about your brand. 
As for using social media as a tool of customer service, there are many ways such as; engaging conversations, having a social media customer service team, social media moderation, and many more. There are also many great examples of successful brands that are using social media tools as a medium of customer service.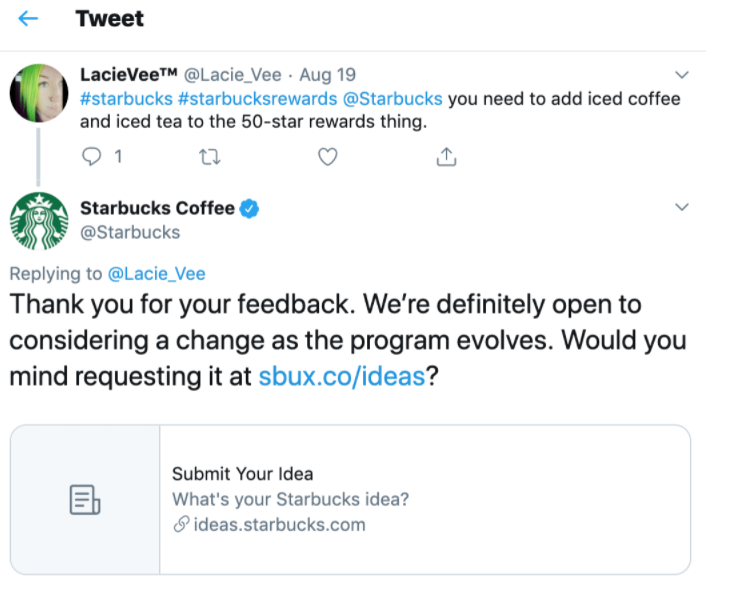 Let's look at Starbucks' Tweet above. A customer wrote feedback on Twitter and they used this Tweet as a customer experience opportunity to improve their communication with the customer. They cared about their customer's request and created a lead to their website.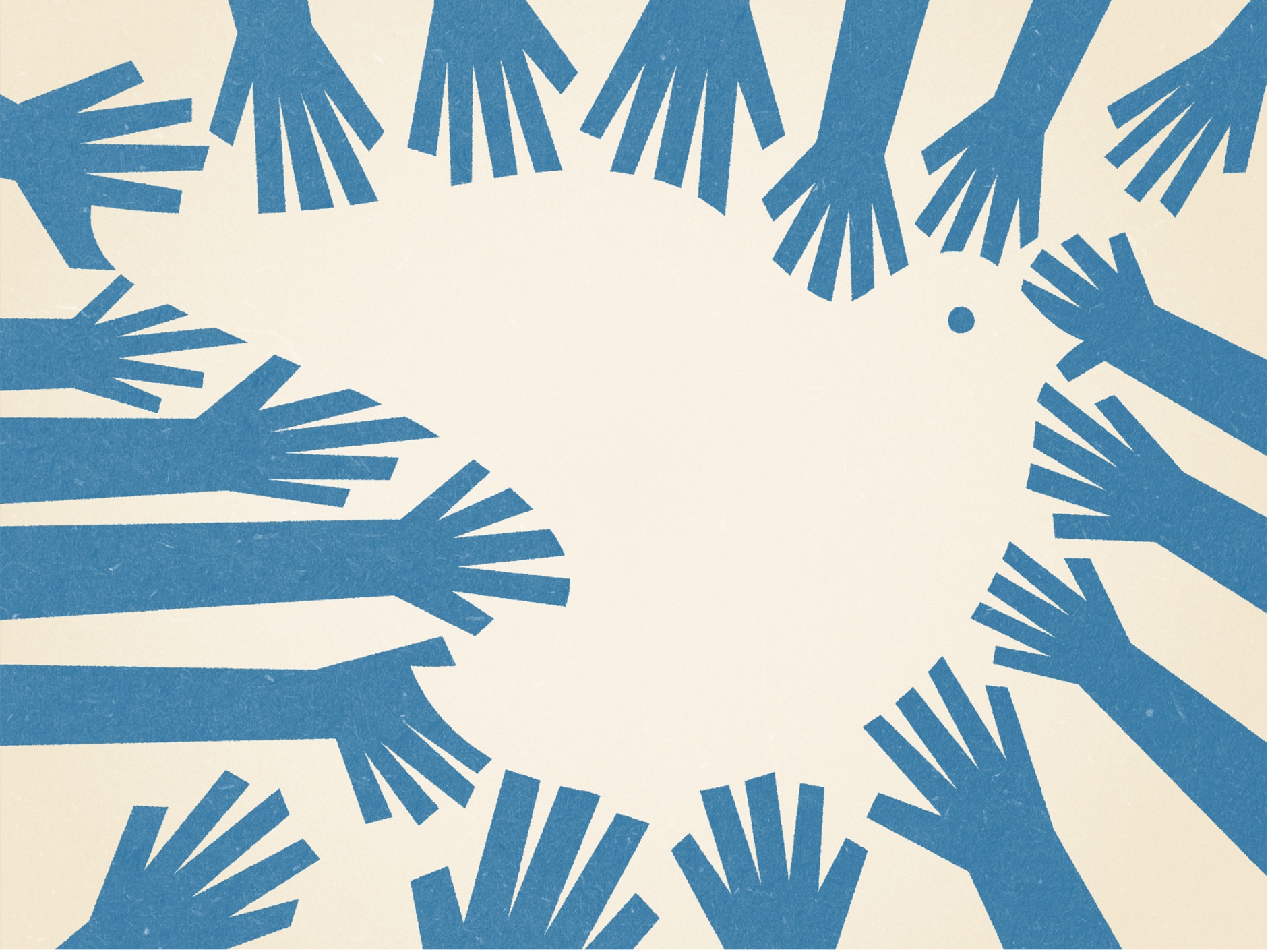 Social Media Customer Service: Importance and How to Do it Right
Would you like to learn more about how you can use social media for providing high-quality service to your customers?
Read our article now