It's essential to keep track of what's being said about your business on social media in order to advance your business for the better. You need to follow what your customers say about you, as well as your competitors. Not only does it makes you understand your positioning in customers' minds and lives, but it also helps you to keep track of your products, the state of your customer relationships, and customer service wait times.
To do so, you must first obtain appropriate data. As the next step, you have to conduct research with the data you've collected to use it efficiently.
And this is where social media monitoring tools come in handy. These tools keep track of everything that has anything to do with the user, aka you. For example, hashtags, URLs, keywords, and comments.
What Is Social Media Monitoring?
Monitoring social media is the concept of understanding what your target audience is thinking. By using social media monitoring tools, you can understand what people say and think about your business. (To learn more about social media customer support, read our "How to Manage a Good Social Media Customer Support Strategy for Your Small Business" article.
It also can be done to keep up with social media trends, strengthen your relationships with your customers and measure social media reach.
It will help you identify the following headings;
Social sentiment:

This is one way of measuring emotions on social media. It measures the mood behind the conversations and comments.

 

Trends:

It shows what has recently caught your audience's attention. Indicates new ideas that interest

them

. You can even use new jokes/ memes that have gone viral on the internet

to appear much more relatable

.

 

Hashtags and keywords:

They are words you can use if you want to grow your audience in the future or right now. In this way, you can increase your customer acquisition speed.

They also help your business in ways of SEO.

 

Social share of voice:

It allows you to find out what percentage of people's conversations and shares in your business area is about your business or your brand.

 

Social media ROI:

It shows the value of your investments in social media.
Listening to what others say on social media makes you less likely to make mistakes in your business. As a result, you will have a broad knowledge of your consumers' expectations and will be more effective in the actions you take.

Social Media Monitoring Tips
Follow Your Competitors


You may improve yourself and your company by keeping an eye on what others are saying about your competitors, their content, and their interactions with their customers.

Prepare a Crisis Plan


You should always have a backup plan in case your service or website fails or is attacked at any point. To do this, you need to put up a strategy that is clear of errors. You should also have people or helpful websites in hand to contact in times of crisis.


Determine Active Social Media Users

Keeping good communication with people who share and encourage your brand or products on social media will help you gain loyal customers. Everybody loves an honest review or a willingly done post about your product that comes from your customers. It makes you gain the trust of many others.

An Active Customer Support Team

You can create accounts for your customer support team on different social media platforms that your customers can easily reach, allowing you to learn a variety of things about your customer profile and needs more quickly. 

Keep Track of Your Campaigns


If you're selling a product or providing a service, you must first consider what your customers will possibly think and say about them. The importance of this holds its place regardless of your business' size. You can easily read and analyze your customers' thoughts by looking at their hashtags or keywords while mentioning your product. As well as reading and understanding, responding to the reactions you get will raise brand awareness and trust.

Monitor the Terms That are Important to You


The most important measure to do in order to reach the top is to build a list of the most popular keywords on social media and monitor them. With this strategy, you will be able to quickly learn about topics that may be of interest to your

current and future customers.





Give Certain Social Media Platforms a Priority

Some social media platforms are more suitable for your business than others. Like Twitter, which is far more powerful than you may imagine in ways of directly hearing what people say about your brand. On the other hand, if you'd prefer to be present on a much more professional platform, consider choosing Linkedin or Facebook.
Best Social Media Monitoring Tool for SMB's: Juphy
First of all, to introduce Juphy, it appears with the cute fox logo. Juphy is a unified inbox solution for collaborative teams and small to medium businesses that handle social customer support processes. It can also be called as a social media engagement tool to manage customers' social channels such as Gmail, WhatsApp, Instagram, Facebook, Twitter, Linkedin, YouTube, Google Business, Twilio, AppStore, and Google Play. By integrating your platforms to Juphy's dashboard, all of your notifications will gather in one single inbox. No more switching between platforms and missing messages ever again!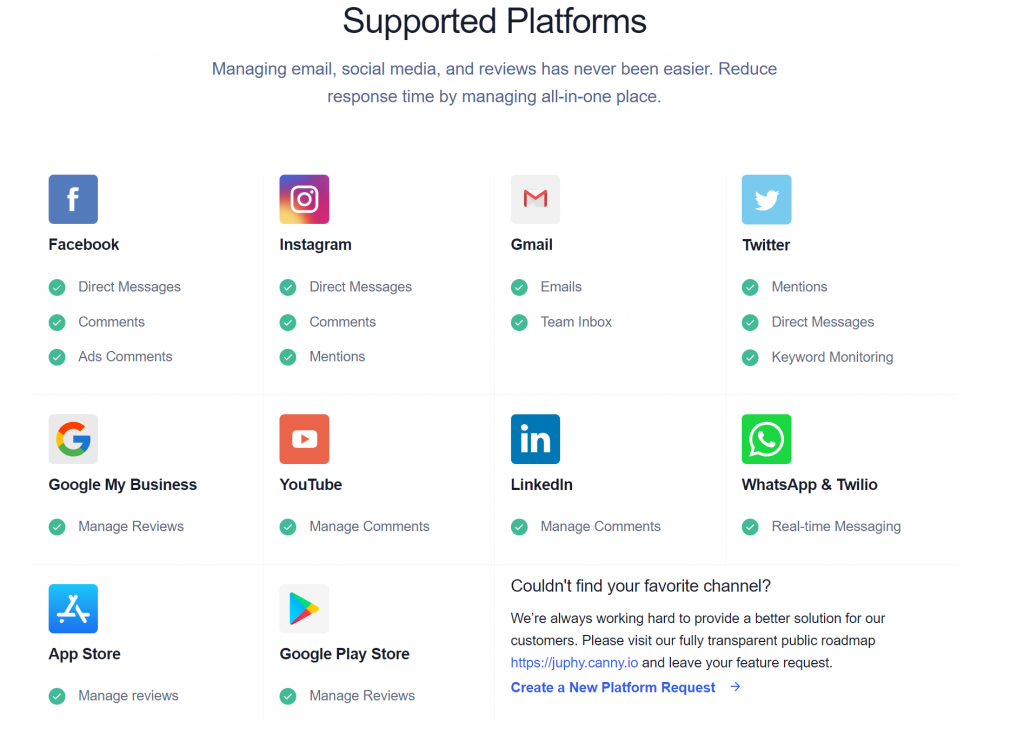 Its goal is to simplify and automate the customer support process. It gathers your notifications and messages in a unified inbox.
Every notification is irreplaceable for your social media engagement as a business, so responding as quickly as possible should be your top priority.
As a result, you won't miss any notifications and will be able to respond to messages and comments that drop into your inbox quickly. It ensures that your interaction speed is never a problem.
It solves the problem of logging on and off to every platform, also the confusion and tiredness that comes within.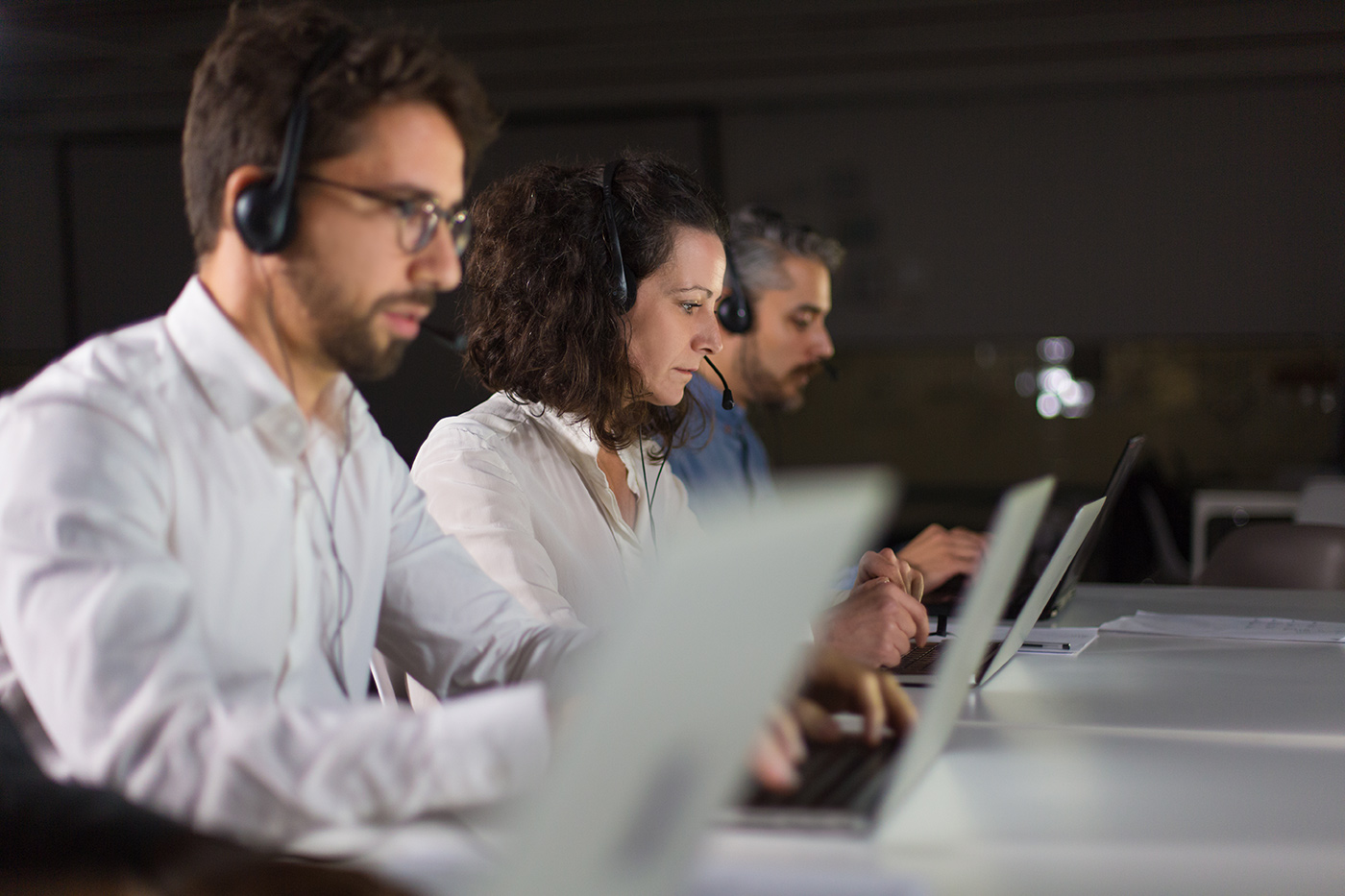 Benefits of Shared Email Inbox for an Effective Customer Communications Management
Managing a shared email inbox will make sure that you and your team are collaborating like champions on customer communications, and always improving for a better service.
Read our guide to setup your shared email inbox easily
Social Media Engagement Reports
You can track tons of important data such as average response time, customer service performance, most engaged customers, keyword analysis, total number of conversations, and even better, you can get all these information from one platform.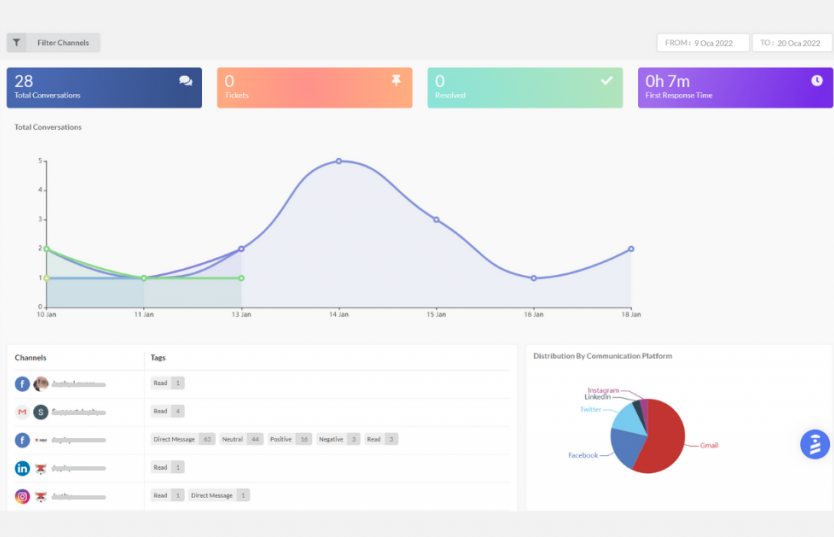 It goes without saying that time is extremely valuable these days. Time is money, and Juphy is an unified unbox that provides all of the information and data you need separately and in an organized manner. Your communication and relationship with your customers will increase as a result, while bringing you to success.
Quick responses to frequently asked questions,

these messages are automatically sent to your customers

after you set them, bringing customer support a speed.

 

Tagging messages

, messages that contain keywords you previously set, will be categorized directly under certain tags you created also, as they come in.

 

Performance reports,

just as it is wrong to take every step without thinking, it is also inaccurate to make improvements without the necessary data. You can reorganize

your

plans as a result of these reports, and you will have no difficulty presenting the improvements that your customers want.

 

Since each department you need will be in one place,

and all employees who provide the necessary service to customers

will work on the same dashboard

, communication will be simple.

You will be able to reach everyone in the customer support team easily and quickly.