When you feel something is going wrong with your customers, you are probably right…
It means that it's time to cast your customer success spell to deal with difficult customers. What's that magic exactly? It is the way of knowing how to say rather than knowing what to say.
Sometimes, customers can be rude, demanding, and just downright unpleasant. However, there are methods to deal with these types of customers that can help to diffuse the situation and hopefully resolve the issue.
Keeping several key strategies in mind, you can successfully manage even the most challenging customer conversations.
Practicing Good Customer Services to Deal with Difficult Customers
In any customer-related department, especially in customer success and support teams, it is important to know how to deal with any type of customer. People might have different backgrounds and manners while approaching a subject or when there is a problem with their experience.
As the main point of contact for customers, support teams need to have strong communication skills like being constructive, positive, and supportive in any case.
The main objective of these teams is to make the customer experience better, provide any assistance when needed, and even calm down the customers. So, they should always be solution-oriented -which is making customers happy.
I know how hard it might be to face different cases and queries with unsympathetic people. But, with a good approach, you can even change customers' perspectives on the related subject and end up in a good way.
While the main points are the same for every customer-related team, there are some differences to consider while dealing with difficult customers for different teams.
Create Your
Social Inbox Now
Manage all social media customer support inquiries in a unified inbox.
How Do Customer Success Teams Deal with Difficult Customers?
At the heart of every customer, success lies in a customer relationship throughout the customer lifecycle process. This means that the main focus is on building long-term customer interactions, connections, and loyalty.
Therefore, if you face a difficult situation with a customer as a customer success team, you are more likely to turn negative feedback into a positive customer experience based on your relationships.
H

ow About Customer Support Teams?
Customer support specialists are responsible for resolving queries, proposing resolutions, and instructing customers about the product, features, and use cases. They should have exceptional communication talents that can help them earn our customers' trust.
Therefore, the case for customer support teams is a bit different, as it might not be the person you've already had a connection with. Besides, support teams most often face challenging situations as people contact them when they really have problems. And many of them are already nervous about the problem when they finally decided to report it. So, support teams need to act fast, analyze it, and resolve it in the best possible way.
After all, there are some common points to consider while handling demanding customers. Let's list the strategies you can adapt to your work.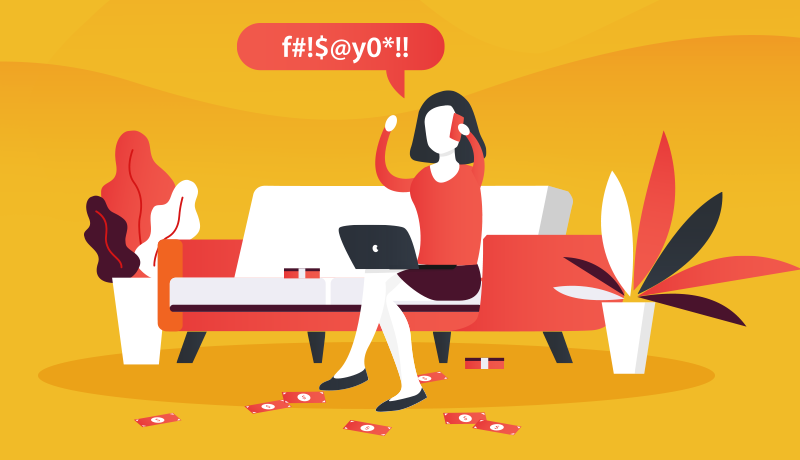 Dealing with Angry Customers
Yes, you should be a great communicator, solution-oriented, constructive, and fast. But, when it comes to practicing these objectives, we might need more specific and clearer solutions.
Be cool, be calm
The first step is always to stay calm. It can be easy to get defensive or angry when dealing with a difficult customer, but it's crucial to stay professional. Responding in a hostile and aggressive manner will only make the situation worse.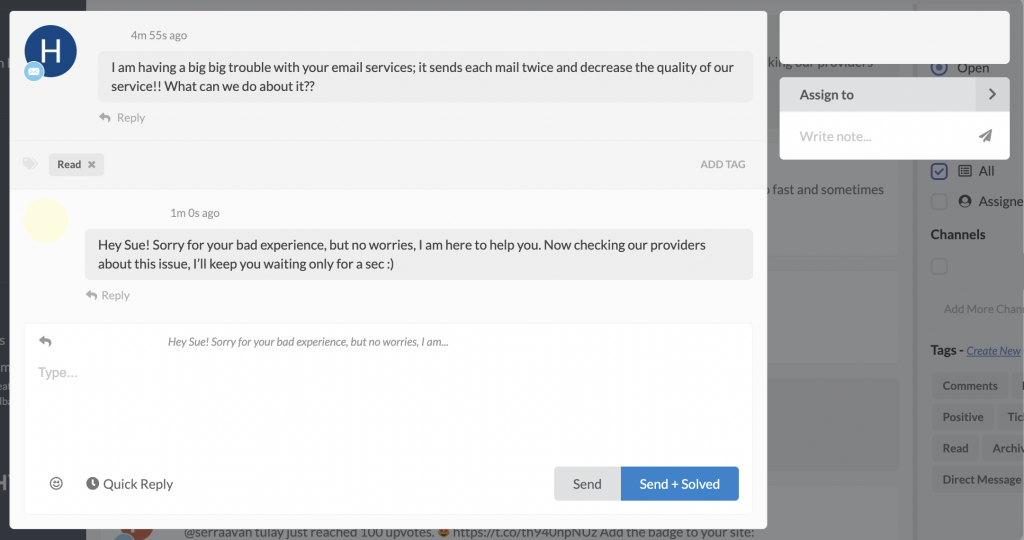 Understand the point that they are angry about
Next, try to understand the pain point of the customer. Sometimes, customers can be vague or difficult to understand. Take the time to ask clarifying questions to make sure you comprehend what the customer wants.
Once you know the issue, do your best to resolve it. If you can't solve the problem, try to find someone who can. It's essential to keep the customer informed of what is happening and which steps are being taken to resolve the issue.
Be a reflective listener
Saying "I see" or "I understand" makes it just worse when they're sharing a problem with you. Haven't you encountered people that pretend to listen to you but they have no idea what you are saying? Does it feel good? I can't say it does. This kind of attitude solves anything neither for you nor your customers.
So, after you understand the situation, you should repeat and confirm what they're saying by paraphrasing them. Responding to people by mirroring the statements and emotions shows care and reliability.

Show regret and make them trust you
Always apologize for any inconvenience caused. Even if the customer was angry or rude, it's important to take responsibility for the situation.

Know your customer data
The customer that reaches out to you with a problem might actually be happy and loyal. So, they can only be frustrated about a little point. Therefore, you should know your customer, scan past interactions, and construct your manner accordingly.
It can be hard to review the data, but with a customer service tool like Juphy, you can quickly view tagged messages, comments, and interactions. Then decide if the case requires extra care or a different strategy.
Provide fast customer support
Customer support is not a car race, but it still needs speed. 71% of consumers believe that a quick response from your service team can drastically improve their customer experience. If you move slow, you'll lose. Helping customers fast means that you take action quickly and do your best to help them.
Never miss a single unhappy customer
Related to providing quick support, you should also never miss a single query, report, or only feedback. Angry customers might get more upset when you don't pay attention to their messages.
And if you are a business with a good deal of customers, it can be harder to manage all of the unhappy customers at the same time.
Team Features of Juphy That Help to Deal with Difficult Customers
Apart from customer interactions, internal team conversations are essential to solving specific problems. Discussing matters of problems with your teammates internally and delivering the most helpful answer in real-time increases the chance that you make them happy at the end.
With Juphy, you can assign the related team member to a query, drop notes about the issue and discuss strategies with your teammates right in the customer chat. It simply supplies you with a baby CRM within the app.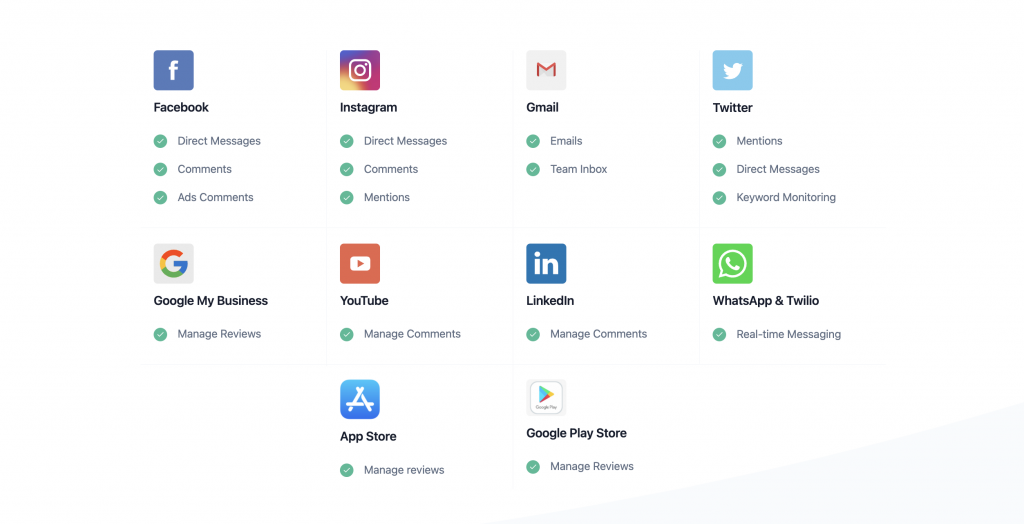 What's more in Juphy to help you with handling customer problems?
Canned responses help you to deal with frequently coming up issues more quickly.

Tagging conversations automatically helps you to keep track of similar conversations, filter them, and deal with them with a proven strategy.

Tracking the performance of your customer service team can help you to review your strategies and approaches and improve your performance over time.
And Finally, Happy Customers…
Dealing with difficult customers can be frustrating, but as long as you behave professionally, optimistic, and constructive, there is no single angry customer that you can't handle.
Following these tips and implementing Juphy into your workflow can help to make the situation a little bit easier.
Create Your
Social Inbox Now
Manage all social media customer support inquiries in a unified inbox.
Related Article