Have you ever thought of which methods help brands communicate effectively with their audience and satisfy their wants and needs? We will tell you the most crucial method: Social listening. Collaborations will increase if you proceed to hear the demands and necessities of your customers. This progress is undoubtedly possible by social listening. What are the social listening strategies and tools? Why is it that important for businesses?
What is Social Listening?
Social listening is a combination of activities for hearing from your current and potential customers, rival companies, and the communities you'd like to reach for procuring the brand-customer relationship. Social listening process gives a chance to form brand strategies and accomplish the objectives. The determination of strategies, opinions, critics, the interest rate, and the frequency rate of the mentions of your brand greatly depends on social listening analysis. Social listening provides marketing approaches by being aware of the updates in the sector and recent leanings.
It is likely to be in the limelight thanks to social listening because it ensures effective strategies, collaborations, and communications for the companies effectively.
Create Your
Social Inbox Now
Manage all social media customer support inquiries in a unified inbox.
What is Consumer Sentiment, and Why Is It Necessary?
Understanding that your customers are the reason why you exist is essential. That's why communication with customers is crucial and can't be ignored. The way to success goes through learning how to transform the ideas of your customers to your favor. Determining what causes the positive and negative critics has a significant role in maintaining your customer relations efficiency. Consumer sentiment can provide data for this critical point.
Consumer sentiment is the exhibition of data by investigating emotions in terms of types and intensities. It is vital data you acquire by social monitoring. The analysis of consumer sentiment can fully support social listening. The reasons behind your strengths and weaknesses can be sorted out in detail by sentiment analysis. In brief, sentiment analysis can be defined as the research process about customers' opinions on your brand or products.
What Is Social Monitoring?
Social monitoring is the determination, tracking, and responding to what has been told about your brand, products, and rival companies on social media, blogs, websites, research websites, and forums. Social monitoring helps brands and companies track social media and observe a couple of metrics. These metrics are:
What People Talk About the Brand
Consumer Sentiment
Related Hashtags
What People Talk About the Rival Company
Trends
Number of Impressions
What is the Difference Between Social Monitoring and Social Listening?
Social monitoring tracks social media for brands and companies, exhibits positive and negative data by reporting the observations. Social monitoring assigns a brand scorecard for each customer. Apart from social monitoring, social listening classifies and explains the emotions and opinions about your brand on social media, then lets you take proactive decisions for your social media customer service improvements. Social listening assists in forming strategies according to classified data gained by social monitoring.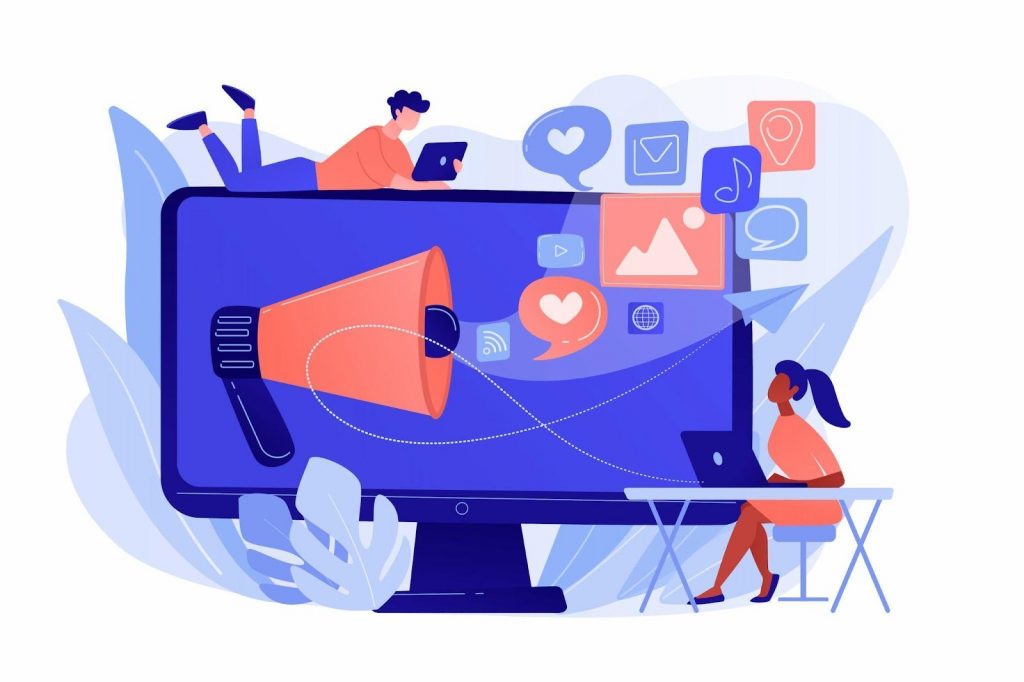 How Can Social Listening Help Your Business?
Social listening offers you to see your customer from different perspectives. Opinions on your brand will not only determine your strategies- but will also provide better communication with your target market. We will share some tips on how you can formulate your strategy:
Enhance Your Brand Prestige
Brand prestige plays a role in why many brands form social listening strategies. Considering positive and negative discourses helps you with your strategy and protects your brand's reputation. You don't want to lose your reputation only because you couldn't predict the negative situations, so you should apply social listening to your company for immediate response.
Keep Abreast of the Sector
Strong social listening leads to stronger self-confidence about the updates in the sector. Analyzing the conversations in the sector will make predictions possible. Following that, if you can master the art of forming a strategy due to predictions, your product will be a tastemaker. In this way, instead of catching the trends with your products and content, you'll be the trendsetter.
Analyze the Rival Companies
Instead of crossing your fingers and hoping for the best, analyze the positive and negative differences between you and the rival companies by social listening on social media. It will be helpful to examine the determining factors in content where they are more and less effective than you. The clearer you can be about cause-and-effect relationships, the better your marketing strategy becomes. Keep following the new products or contents of rival companies to measure the reaction from the market.
Evaluate the Campaigns
Campaigns are crucial for brand recognition. You should analyze the reactions to the contents of previous campaigns for forming a strategy. Find people who have few words to say about the campaign. Interpreting the statistics highlights your audience for that campaign. Social listening is your assistance to examine how successful your campaign was in a result-oriented way. Determining hashtags and topics helps to dimensionalize that examination.
Social listening strategies can be beneficial to improve the brand reputation by empathizing with your audience for the content and products. It will give you a chance to update your products and content. Hashtags and conversations will lead you to keep abreast of the sector. In addition, your strategies can be reshaped due to opinions on the rival companies and their products. Not only that, but you can also follow the positive and negative reactions for your campaigns and take action accordingly.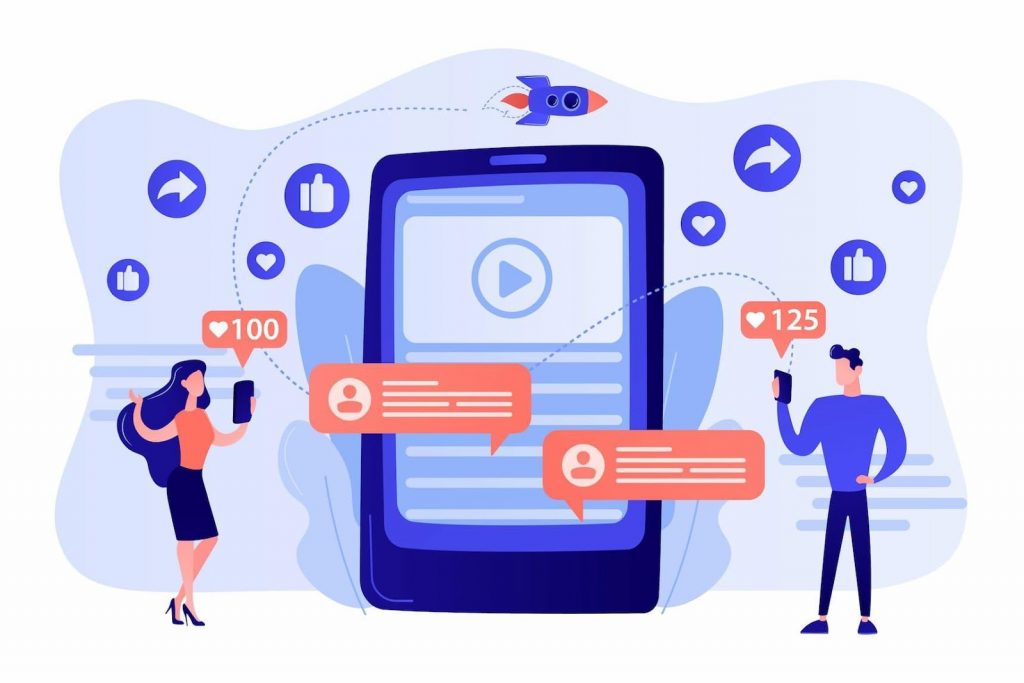 What Should Be Included in a Social Listening Report?
Social listening reports are valuable assets since they present a performance summary of your brand. Customer request-based reports contain a lot of information, so it is essential to know what is beneficial and where to start for analysis. Here are the elements that your company should incorporate into the social listening reports:
Appropriate Period of Time: Will your social listening report cover a monthly, weekly, or annual period? According to the data, the most recommended period for reporting is three months.
Summary of the Period: You should examine the report that exposes your performance. You can see what is essential for you according to the summary.
Data Regulation: While there are many elements on reports, you should determine what is necessary and what is not. This determination will highlight the points that you should consider. It will make your report presentation easier.
Stay Tuned for the Rival Companies: By analyzing the rival companies, you can explore what is included in your strengths and weaknesses. Skimming through their current problems might prevent the possible issues for your brand.
Trend Tracking: Trend research is among the most essential benefits of reporting. This will enhance your brand's creativity. Running a successful company requires a well-planned marketing strategy that goes through trend tracking and forming your plans according to trends.
Juphy and Social Listening
Juphy is a platform to advance your customer relations by gathering all the social media platforms together. Collecting all the social media platforms a brand can use -such as Whatsapp, Facebook, Instagram, Twitter, LinkedIn, Youtube- together makes your communication with your target market much more manageable.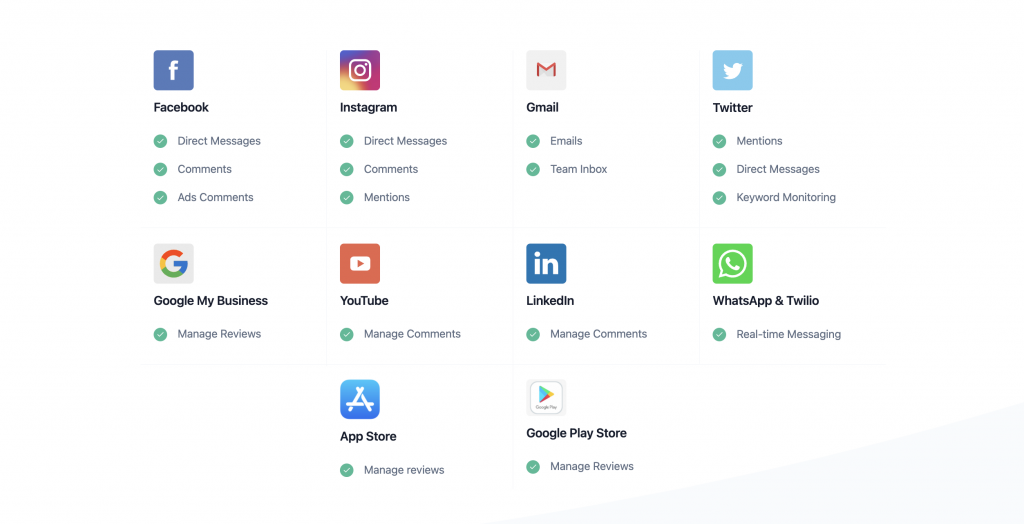 As Juphy, we primarily offer the "speed" feature as a company that is aware of brands' race against time. You can immediately reply to your customers and ensure communication thanks to instant notifications. Juphy keeps all comments, mentions, and messages about your brand in the inbox. This will give an impression to your audience about your fast communication. By knowing how important response time is to customers, Juphy offers the best options for the brands.
How Does Juphy Support Social Listening?
With Juphy's simple interface, it is possible to eliminate the problem of the mixed-up messages and keep all the messages from different platforms in a single dashboard. Juphy provides speed and efficiency simultaneously while you save time. With Juphy, you will not miss any notifications. Moreover, you'll call the shots from wherever you are to keep in touch with your customers and respond quickly. Instant notifications will strengthen your communication skills, as well.
You can pass the connection problems and step in as the customer support team with the provided chat history. Keyword arrangement is beneficial for tracking customer opinion on your brand. Furthermore, you can have a vision of your customers via itemized customer opinions.
Juphy has a reports section on its interface to classify messages according to social media platforms. That section also determines the frequently communicated customers. One of the most useful features of Juphy is that it ensures performance analysis for teams. Thanks to the reports, team performance analysis provides an equal distribution of tasks to maximize customer satisfaction. Are you looking to start a digital journey with Juphy's features? Contact us today!
Create Your
Social Inbox Now
Manage all social media customer support inquiries in a unified inbox.
Related article