There is so much information on the internet, and sometimes it can be impossible to discover the obvious. This is where hashtags come in handy. They bring together similar conversations and content. And also help the Instagram algorithm to categorize information correctly. People can easily discover what they are looking for or any content that interests them. This helps with growth.
All good social media strategies will include the effective use of hashtags. But it isn't as simple as using the most popular hashtags and moving on. To have an impact on reach and engagement, much more is required. Follow this Instagram Hashtags Guide to see how you can use hashtags successfully!
Create Your
Social Inbox Now
Manage all social media customer support inquiries in a unified inbox.
Although hashtags got their start with Twitter, they rapidly spread to other social media platforms. And hashtags were especially well accepted on Instagram.
Hashtags start with the "#" symbol and are followed by any combination of letters or numbers. Instagram automatically hyperlinks any hashtags you add to your post. That hashtag will then appear on that hashtag's search results page. This is where your relevant audience resides. And where new users will discover you.
Organic reach is becoming more challenging every second. Hashtags help the algorithm categorize the content. If you want to benefit yourself, then help out the Instagram algorithm and use hashtags. But there are other benefits of using hashtags as well.
Boost Engagement and Reach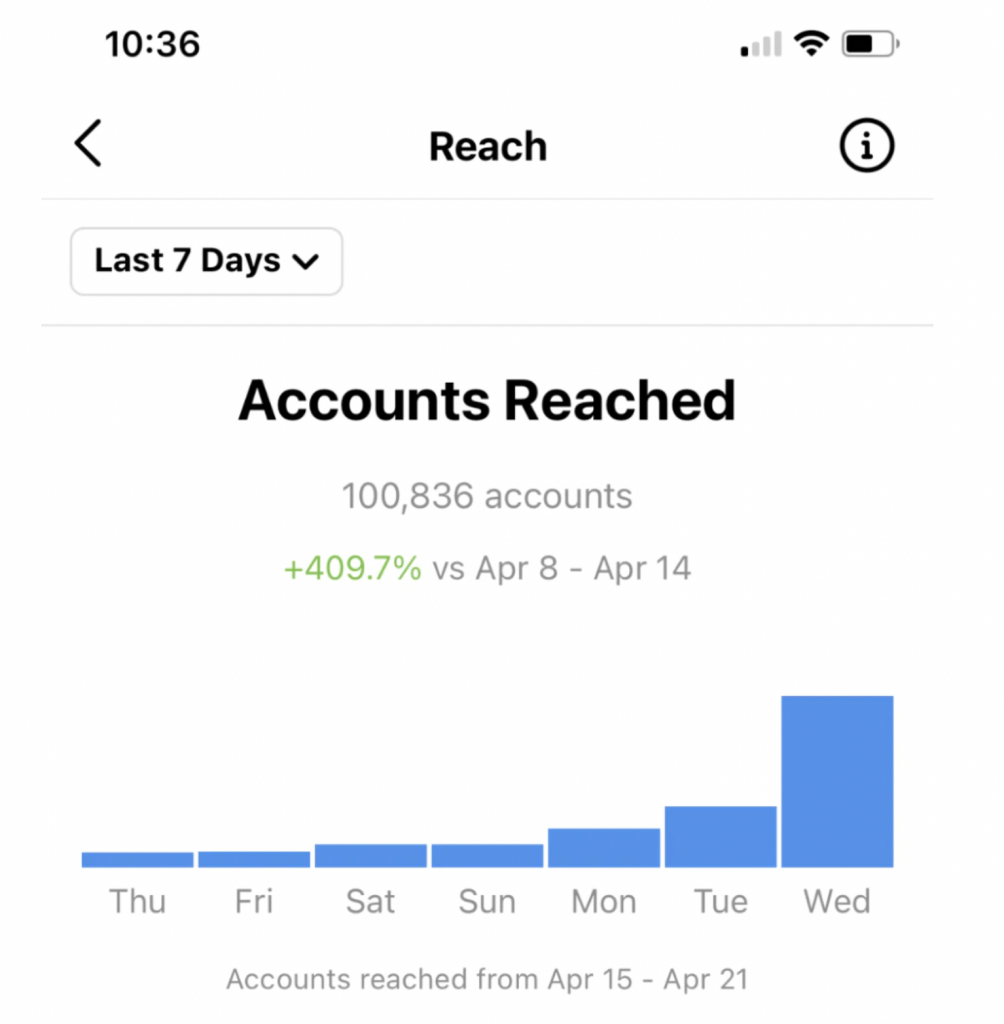 Content is usually organized based on engagement. The more popular the content is, the easier it will be to discover. Hashtags are beneficial for discovery. They allow you to be found in the right places. And this can produce conversations you want to be a part of. Hashtags also allow you to boost your following by reaching the right audience. Why? Because their interests align with your hashtags.
Grow a Community
Communities bring people together around a central theme and create connections. Likes aren't enough to stimulate sharing and collaborations. You want to see DMs and comments. Hashtags allow your audience to join conversations that are important to your brand. And create a sense of togetherness. Without hashtags, these conversations may never get started.
Create UGC 
Create a branded hashtag and engage with your audience when they choose to use it. But, how do you create a branded hashtag? They should be short, easy to remember, and incorporate your brand name. The UGC content that is produced around your branded hashtag will create posts you can use in your feed. UGC creates authenticity and builds trust. Branded hashtags can also help to build brand awareness.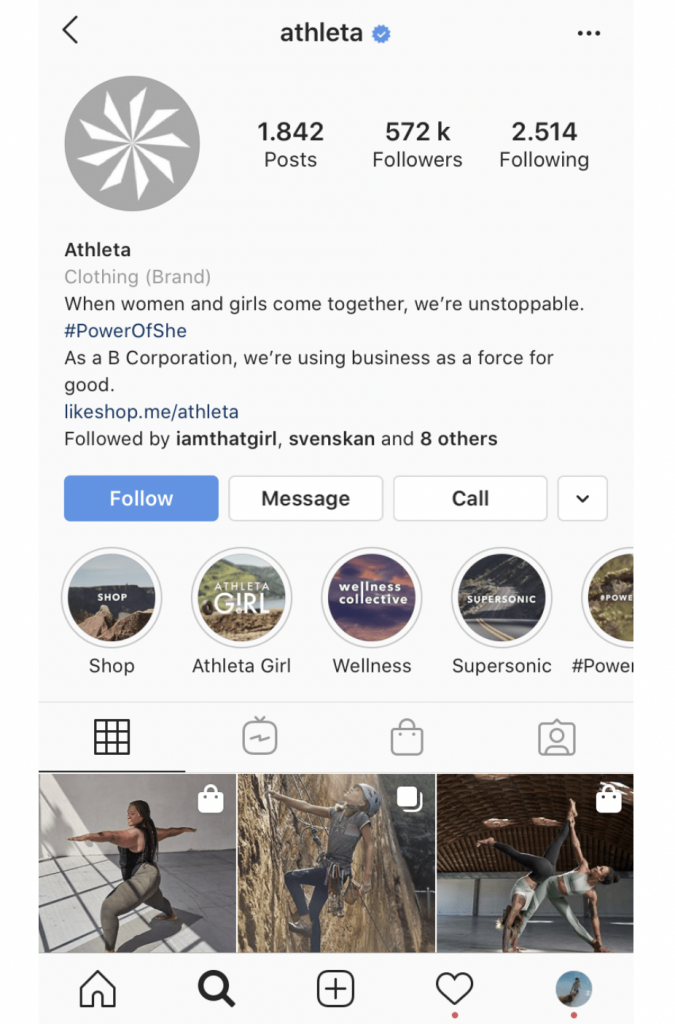 Hashtags should always start with a #, and they don't work with punctuation, symbols, or spaces. 
They can be difficult to read if you string too many words together, so keep them short and simple. Although you don't want to use anything too common, you don't want to come up with something too obscure either. You won't be found.
Use a Hashtag Generator
There are many tools available to help generate hashtags for Instagram. You want a Hashtag Generator to:
Search for the best Instagram hashtags and hashtag groups
Check for the trending hashtags
Generate suggestions using AI by analyzing photos, keywords, and/or links
Save favorite hashtags
Copy hashtags onto your posts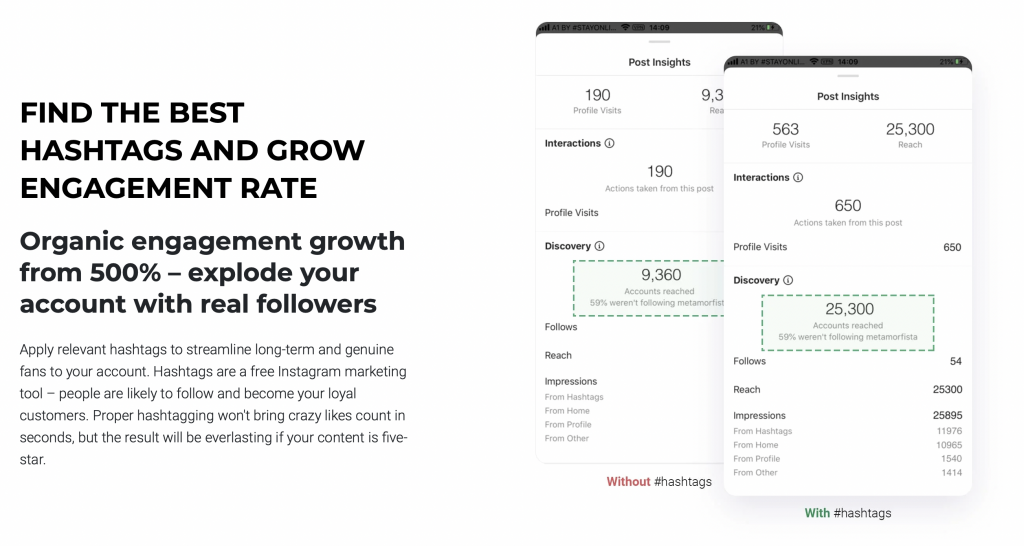 You don't have to limit your hashtags to just captions or posts. They can also be included on Instagram reels and stories. If you are worried about the look of so many hashtags, there is a hack. You can hide your hashtags by placing some dots between the copy and the hashtags.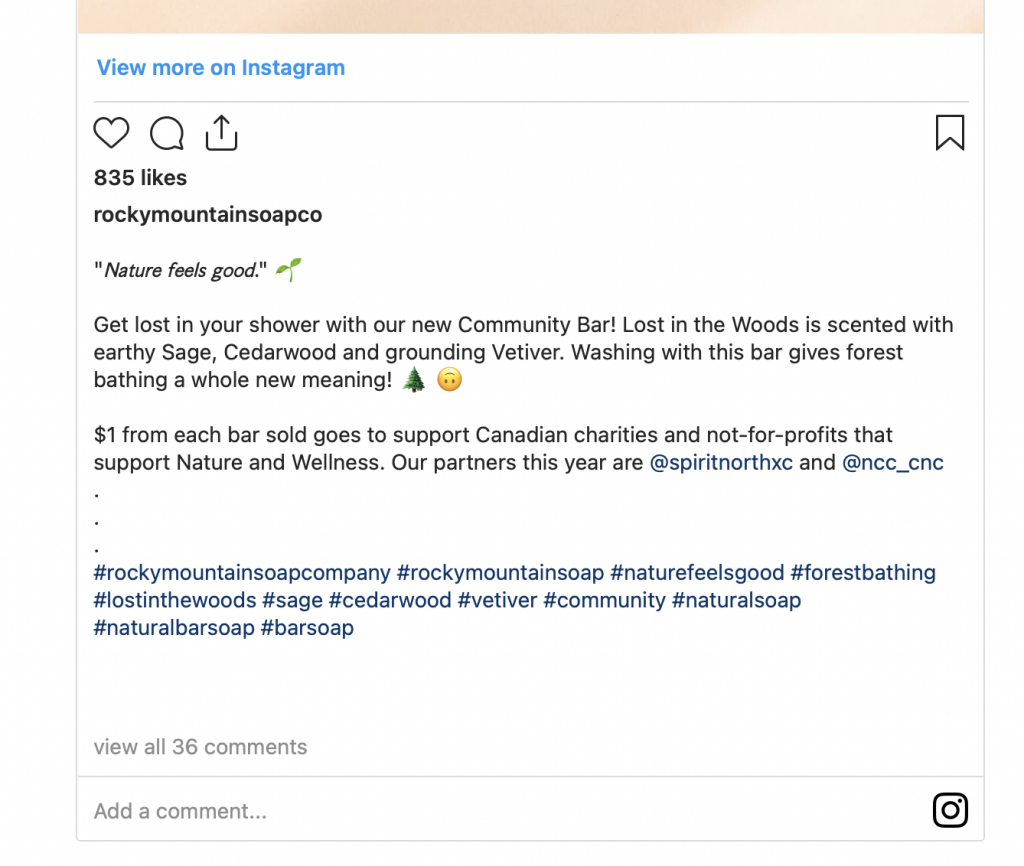 On Instagram stories, you can incorporate hashtags in a
Hashtag sticker, with a limit of one per story
Normal text
Location tag, with a limit of one per story
Again if you don't like the look of hashtags, you can hide these by making them small or covering them with a GIF.
Reels require a different technique. The hashtags need to be in the description and they need to be highly relevant. If you don't do this, the algorithm will recognize them as spam. And that isn't good.
You can use up to 30 hashtags in an Instagram feed and 10 in an Instagram story. But captions and posts are different. Also, this is a hotly debated topic. Although you can post up to 30, deciding whether this is a good idea requires some research based on your industry or market.
That research should include what your goals are. If you're looking for engagement overreach, then somewhere around nine is the sweet spot. The number of followers you have will affect the number of hashtags. It will also affect where you put the hashtags in the comment or caption. Most brands use between two to five. At the same time, some studies show that you should aim for between one to three. So the best advice right now is to experiment. See what works right for your number of followers, goals, and niche. You will find the sweet spot.
Your Hashtag Strategy
Knowing the most popular hashtags is important. Why? Because it is good to know what is trending and what is popular. You can then use this information to produce hashtags that coincide with what is trending. But without being obvious.
Here is a list of the top 20 hashtags for 2022.
#love
#instagood
#photooftheday
#fashion
#beautiful
#happy
#cute
#tbt
#like4like
#followme
#picoftheday
#follow
#me
#selfie
#summer
#art
#instadaily
#friends
#repost
#nature
There are also lists of Instagram hashtags for likes and followers, pet lovers, travel lovers, fitness, fashion, etc. They can be found here. Knowing these can also help in producing parallel and related hashtags.
However, using the most popular hashtags may not be the best strategy. Why? Because your post could get lost in the mass of other posts. This is where it is a good idea to niche down and stand out from the crowd.
Hashtags can be divided into common categories. Adding hashtags that fit into various categories allows for discoverability. These categories include:
Branded: This is your brand's hashtag fingerprint and should be on every post. But it can also include campaigns. These are usually short-term and tend to be centered around product launches.

Industry: These are broad and describe the product or service you offer.

Niche: These are more specific to what exactly you do within your industry.

Events: Whatever events you want to attach your brand and post to can also have that hashtag. It can even include TV programs or conferences.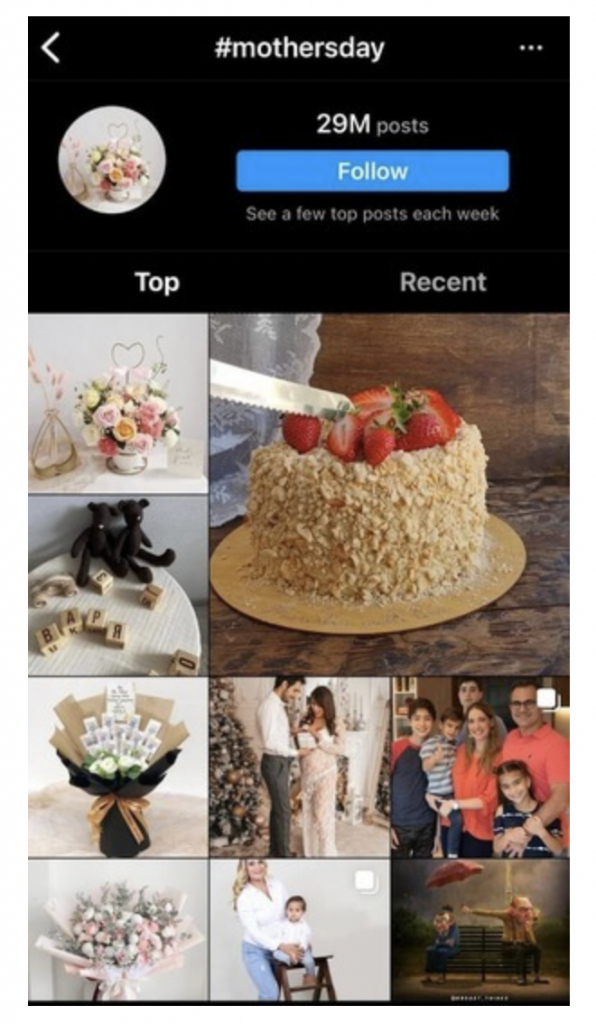 Phrase hashtags: These are more specific but allow for entry into specialized communities, where you can be discovered.

Location hashtag: Providing your location can make you easier to find offline but also create hype.
Check out Your Competition
Looking at competitors can show the relevant hashtags to your industry or niche. But be warned, copying exactly what they are doing may not work. It is best to use their hashtag tactics for research purposes to find out what is working and what isn't.
Use Instagram Hashtag Failures and Successes
Failure breeds success! And this is true of Instagram hashtags. By looking at what hashtags received little traction and engagement, you can avoid these failures in the future. Knowing which hashtags were successful and analyzing why allows you to copy and build on this success. 
But this may require the help of an analytics tool. While Instagram has an analytics tool, "Instagram Insights", there are many external tools available like Flick, Later, and Keyhole. These tools allow you to optimize your hashtags, improve your strategy and collect good quality data.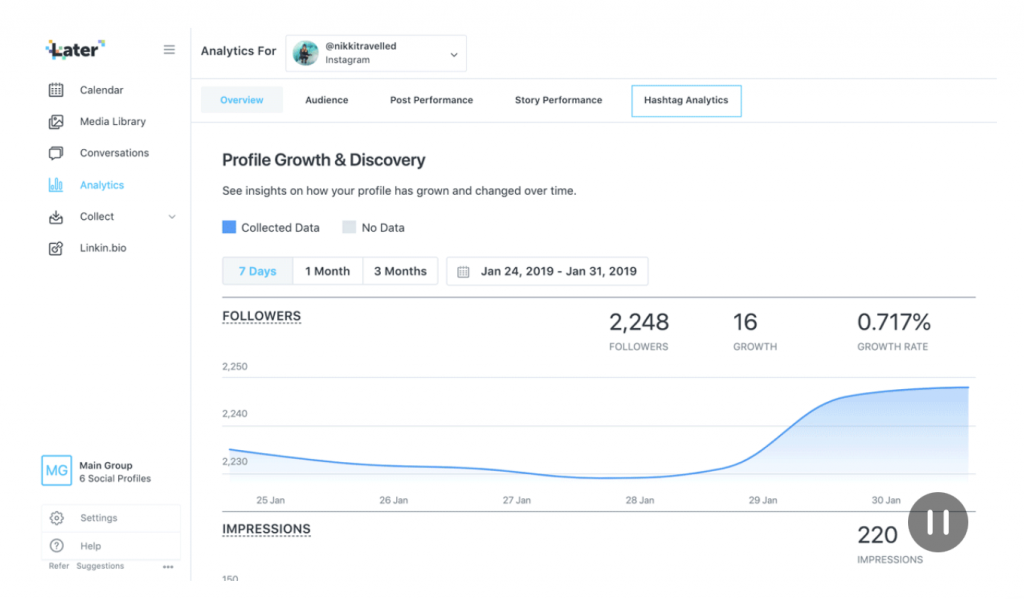 Conclusion
Hashtags are still alive and kicking in 2022, and their demise is not on the horizon. But the strategies that surround them have evolved and will continue to do so. So, keep up to date with the algorithm and changes in trending hashtags to stay ahead of the game. But if in doubt, follow these rules:
Keep your hashtags specific and relevant
Don't be repetitive
Don't spam
And make a success of your Instagram marketing strategy.
Create Your
Social Inbox Now
Manage all social media customer support inquiries in a unified inbox.
Related Article – How to Seamlessly Manage Multiple Instagram Accounts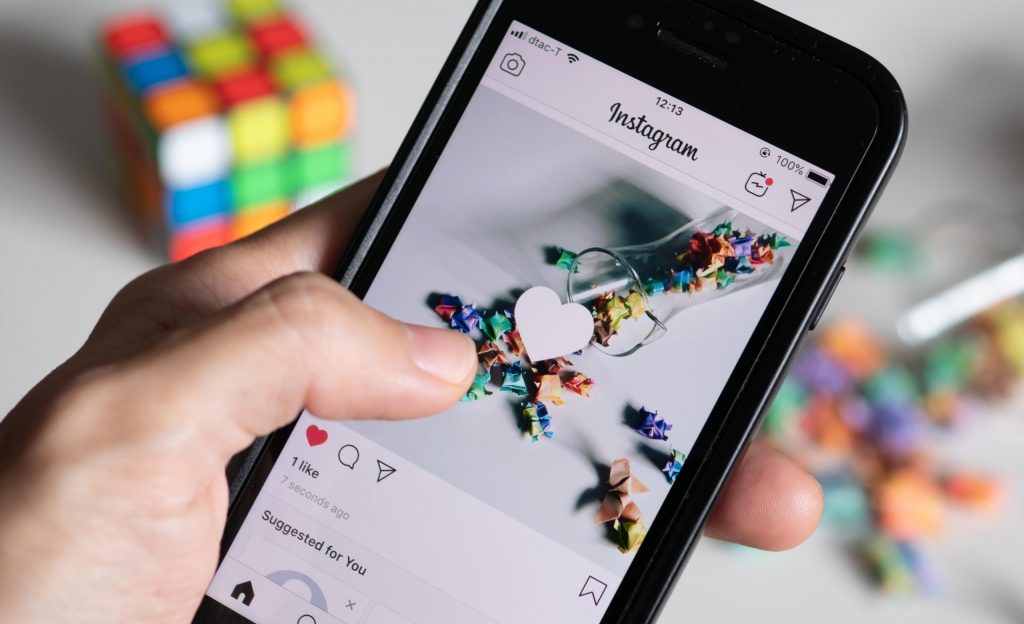 The easiest way to manage multiple Instagram accounts is to have a helpful management tool. You can control the process from a single dashboard. Read more.