Managing multiple Instagram accounts might be challenging for your business. Some methods can show you a path forward to seamlessly manage these accounts. Ensuring and maintaining this control is through a manual. This blog post will introduce you to many answers for Instagram management.
Create Your
Social Inbox Now
Manage all social media customer support inquiries in a unified inbox.
How Can Multiple Accounts Be Added to Instagram?
You can sign up for five different Instagram accounts with only one email address. You can easily switch between your personal or corporate accounts by opening multiple accounts on Instagram. You can add a few accounts on the Instagram mobile app and switch between them. You should follow these steps to switch between different Instagram accounts:
Open the Instagram app on your mobile phone and tap the "Profile" option.
Tap the three lines icon in the top right corner, then tap "Settings". Tap "Add account" after scrolling to the bottom.
You can either choose "Log Into existing account" or "Create new account".
If you have an existing account, log in with the usual procedure: "Username and Password".
If you are going to open a new account, enter your profile information by tapping on the second option.
To switch between the multiple accounts, tap the "Logins" section from Settings, and choose "Add an account or switch".
What Is the Best Way to Manage Multiple Instagram Accounts?
The easiest way to manage multiple accounts on Instagram is to have a helpful management tool. You can control the process from a single tool and have orderly structures. It is possible to track all your messages and notifications on a single dashboard. You also get a chance to solidify your data on whether your strategies work for businesses. In this way, you can improve or change the strategies that your company developed. We can list the top six necessary ways to manage your actions seamlessly while switching between different accounts.
Identify Goals for Your Brand Accounts
Defined objectives for effective social media management help you more easily proceed. Therefore, you can identify different strategic goals for each Instagram account. You can promote your brand and its products through different accounts, creating a more interactive environment for your audience. You can follow the comments and criticisms for the product more closely with the Instagram account you created for detailed product promotion. The comments on brand campaigns and advertisements are available with your Instagram account created for increasing brand awareness. In this way, the right strategy for each account can be formed toward the goals and target audience.
Form Your Content and Marketing Strategy
Your content strategy is fundamental to forming a strategic structure that fits your goals and audience. Therefore, ranging strategies for each account might ensure more efficient use. By observing the analysis of the influence of your posts, you can determine the hours and days you need to be active. That ensures a sustainable connection with your target audience. This connection allows you to find out the demands and needs of your target audience, consequently helping with efficiently forming a content and marketing strategy.
Identify Your Target Audience
Identify your target audience. That will help you clearly define your strategies. This doesn't mean that you have to have just a target audience. It is also expanding your connection networks that ensure your proceeding. Consequently, you may need to develop a distinct strategy for different audiences from different regions. Many big brands benefit from this strategy for different regions and audiences while sharing on Instagram.
Benefit From Social Media Management Tools for the Right Management
More than one Instagram account also means more than one detail, notification, comment, and message. That can be confusing as well as difficult to control. You can acquire a tool that ensures the management of everything simultaneously from a single place to rule out the reasons. With the right social media management tool, you can benefit from a unified inbox, analysis of interactions, creating a posting calendar, and providing effective customer service.
Specify Your Posting Times
One of the best methods for promoting your brand and gaining customers is to keep your Instagram account active. Customer loyalty and new customer gaining can be ensured with an active manager, and the active management is through canned responses and sharings. Therefore, you can regularly and quickly publish your sharings by acquiring a social media management tool.
Benefit From Easy Switching Tools
You can get a social media management tool that allows you to switch to managing many Instagram accounts effectively. Navigating between them and getting notified of all updates will become possible with that tool you use.
What Are the Disadvantages of Switching Between Multiple Accounts?
Social media platform management when you have multiple accounts may be drastic. That troublesome operation has both advantages and disadvantages. It may seem demanding to switch between Instagram accounts created especially for brands. When you share a post, you should keep the communication active by answering the comments and messages you receive. At this junction, constantly checking all the notifications might be disadvantageous for people who manage more than one account. Multi-account management involves an intense work schedule, as it is troublesome and has time-consuming tasks, such as content and campaigns for social media. The biggest disadvantage of that work schedule is the time you lose. Accurately evaluating and finalizing the interactions of each account causes an active and tedious process.
How Can You Integrate Your Instagram Business Account with Juphy?
Juphy provides social media management so that you can handle many platforms from the same place at the same time with its simple interface. You can integrate your multiple Instagram Business accounts into Juphy and take control of your social media management. Juphy collects all your social media notifications, comments, and DMs to the same dashboard so that you can observe every transaction. Juphy offers a fast and effective use thanks to its features and helps you correctly evaluate your time by preventing you from spending too much time. You can give Juphy a try using the 7-day trial period to integrate your account with Juphy and benefit from its unique features.
Lucio Ferro
Software Development Coordinator
"I work alone, and I used to spend a lot of time answering my users on different platforms (Facebook, Twitter, YouTube, Google Play, etc.). Juphy helped me by centralizing support for my users in one place. So far, it's been the only platform I've found that integrates with Google Play to respond to Android user feedback. It is very simple and easy to use."
✓ Product Hunt Verified Review
How Can I Manage Multiple Instagram Business Accounts Efficiently with Juphy?
You can provide your account management most easily by acquiring a tool such as Juphy that will carry the responsibility of an entire business. Thanks to Juphy's personalized workspaces, you can manage your social platforms more orderly, controlled, and without switching. Juphy allows you to respond to notifications, messages, and comments without switching necessities between your accounts.

You can personalize your brand profile and control your messages with the white label feature of Juphy. Juphy also provides keyword tracking, canned responses, and automation rules at the same time to manage Instagram most effectively. Are you interested in Juphy's such features and more? You can contact us by visiting our website.
Create Your
Social Inbox Now
Manage all social media customer support inquiries in a unified inbox.
Related Article – Instagram Social Listening to Create Meaningful Connections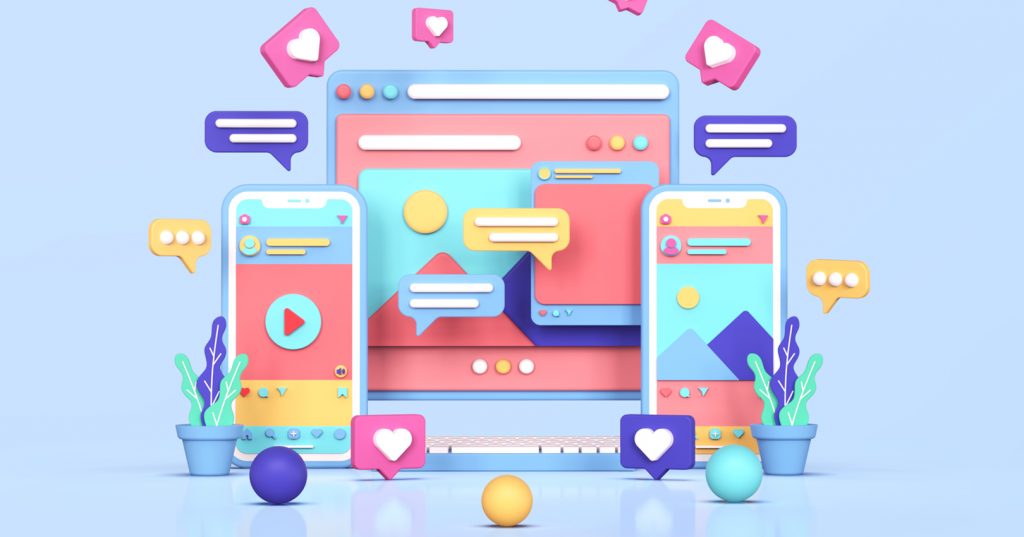 With an efficient Instagram social listening strategy, you can raise brand awareness, improve brand loyalty and increase conversions. Read more.