The brand I usually choose for food delivery recently went through a huge interface alteration on its website and turned into Netflix. Despite its clean looks, the new design came with some flaws, adding an extra step to my purchasing journey. Surely it sounds like a first-world problem since the brand is only responsible for my online access to food. But when combined with my overall customer experience through different touchpoints, this single inconvenience can make or break my relationship with the brand. The importance of customer experience relies on creating expectations and decisions.
Create Your
Social Inbox Now
Manage all social media customer support inquiries in a unified inbox.
What Is Customer Experience?
Customer experience (CX) is a feeling. It is such a holistic feeling that the customer doesn't even need to be "your customer" to experience it. It encompasses every touchpoint, including word of mouth. This feature also shows that customer experience is an ongoing process because feelings can change over time.
There are three main components of customer experience: Reputation, product, and support.
The experience starts with consideration based on reputation – the first stage of the sales funnel where consumers form their first impressions about a brand or a product. The customer can be exposed to your ad or read some product reviews online. If you have created awareness and built a sound reputation, it may lead to purchase.
Product or service is the second component that creates the essence of your business. A deeper understanding comes with product/service use. The second-hand assessments turn into personally tested opinions. On another note, your product doesn't need to be something unique but should have some advantages over the competition. This advantage may as well be an outstanding customer service experience – which brings us to the third component: Support.
Your support operations show if the brand is reliable or not. Providing fast, sincere, and reliable customer service on online and offline channels dramatically improves reputation and sales. In other words, you have to offer omnichannel customer service.
What Is a Good Example for Customer Experience?
According to my personal observations, the support process is one of the most defining components of the customer experience, and that's why it is the new marketing. Let's follow the steps of an ideal customer journey:
The journey starts with a rumble coming from the depths of the stomach. The customer considers ordering online. Online food delivery has some pros and cons; also, there are some pretty good competitors in the field. Driven by hunger, System 1 handles that part quickly, and the customer makes the usual choice. There are many rational and irrational reasons behind it, but the important thing is that it feels right to click on that website.


Depending on the hunger level, the customer either repeats the last order or goes on an adventure among restaurants and cuisines. Ratings, menu items, prices, delivery times, and other details are compared. In the end, the choice feels reliable and mouth-watering.


In the 29th minute, hunger turns into suspicion. The customer clicks on the website to check the order and learns that it is on its way either from a pop-up reminder or from live customer support. The customer feels relieved.


The food arrives in a couple of minutes. Even at the sight of this delight, the hunger is satisfied. The customer shares some food photos on social media, tagging the brand and the restaurant for some reason. They exchange some thanks and emojis. Before the next order, the website asks for feedback about the last order. The timing was good, the service was great, food was delicious. It's a happy ending and also the beginning of another purchasing journey.
It looks like this brand provided successful customer experience management and earned trust. But customer loyalty needs to be nurtured with data-driven actions. Let's say the brand's image is deteriorating for some reason and competitors are ready to take advantage of that. On top of that, the design alteration was not so well received. Sloppy customer service can be the last straw. This creates a totally different customer journey with experiences such as disappointment, desire, dilemma, betrayal, and so on.
Some people prefer relationships that feel like an emotional roller coaster, but everybody wants security and peace of mind when it comes to their money and time. The ideal customer experience is a convenient, fast, and uneventful one (maybe with some pleasant surprises).
How to Improve Customer Experience
Improving customer experience depends on having the relevant data and putting it into effective action. So the better you know your customer profiles, the more you learn about their needs and manage them accordingly. Customer experience management requires different teams (such as marketing, sales, product development, etc.) to monitor and improve the experiences related to different touchpoints that lead to a holistic approach.
This is what the brand's endless journey looks like in a nutshell:
Know yourself. Be sincere about your weaknesses and strengths. Don't over-promise but try to improve in line with customer expectations.


Build a reputation. People buy any kind of stuff but they prefer buying it from the brands they can trust. And in the digital world, trust comes from the reviews of total strangers as well as close friends.


Be accessible. Embrace a multichannel approach. Offer an intuitive interface or customer service that simplifies the customer's life. Be active on social media. Visibility improves awareness. Engaging with customers may create new leads.

Keep an eye on your customers as well as the competition. Mention and keyword tracking can help you identify customer pain points immediately so you can offer quick assistance. This may lead to customer retention or help you avoid churn.


Handle problems professionally. Answer queries in a reasonable time and pay attention to positive reviews as well as negative ones.


Ask for feedback regularly. Analyze both the answers and customer support ticket trends. The needs and opinions of customers can change over time, and you may need to keep up with them.
How Juphy Helps You Improve Customer Experience
Juphy is an advanced omnichannel help desk that is designed for social media-oriented teams. With the social inbox, you can receive and respond to customer queries from all the social media channels you currently need, as well as email and review platforms.
Juphy helps you improve your team's customer service performance, thus contributing to the overall customer experience with,
Unified inbox that receives all your customer engagement from Facebook (Facebook page and group comments, Facebook Messenger, ads comments), Instagram, Twitter, LinkedIn, YouTube, Google My Business, WhatsApp, AppStore, and Google Play Store on a single dashboard.


Automation rules that save you time and effort by categorizing, prioritizing, and organizing incoming messages with tickets.


Social listening features such as real-time monitoring, keyword listening on Twitter, comment tracking, and monitoring Facebook ads comments.


Team collaboration tools that allow you to assign tasks to teammates, or invite people from different departments to project groups in order to work on appropriate responses together, in real-time.


Actionable performance reports that display the overall performance through different channels, as well as individual message distribution.
Ankit Singla
Founder of MasterBlogging
"I am in love with Juphy. I started using it when it first launched. I manage multiple social media accounts and managing all of them was a pain. Thanks to Juphy, now I handle them with ease and never miss a single message/comment. I love it so much that I have pinned Juphy's tab in my browser so that I can quickly access it and reply to all the pending messages. Thanks, Juphy team for such a time-saving product. Keep crushing!!"
✓ Product Hunt Verified Review
Click here to start your 7-day free trial (no credit card information needed) and work your way up to exceptional customer experience, beginning with an impeccable customer service experience.
Create Your
Social Inbox Now
Manage all social media customer support inquiries in a unified inbox.
Related Article – Omnichannel Customer Service Tools of 2022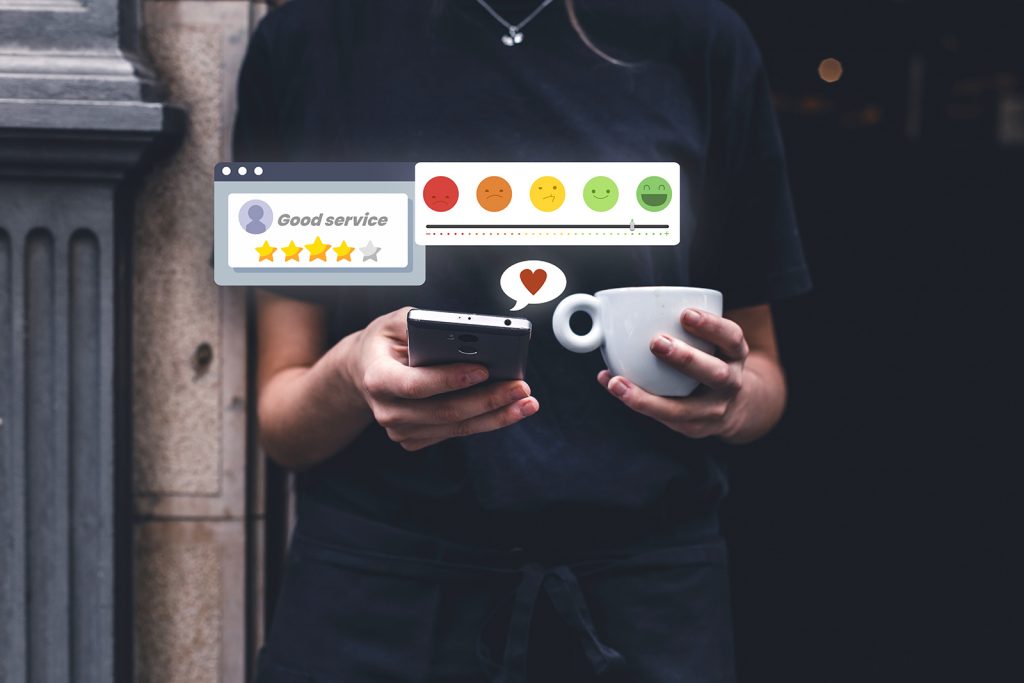 Omnichannel customer service tools help businesses improve customer experience by providing service in every single step of the customer journey. Read more.