Time has never been more important. Providing sufficient service for customers is critical to preventing customers from wasting their precious time. Efficient omnichannel customer service tools focus mainly on improving customer experience, regardless of communication channels. So, what are the omnichannel customer service tools? What are the benefits for businesses?
Create Your
Social Inbox Now
Manage all social media customer support inquiries in a unified inbox.
What is Omnichannel Customer Service?
Omnichannel customer service helps businesses improve customer experience by providing high-quality service in every single step of the customer transaction journey. This service is provided interactively on any device, platform, or place. Omnichannel customer service aims to respond to customer needs and demands in a short period efficiently. That's why it provides support on every digital channel so that the communication bond between customers and business never gets interrupted.
What Are the Benefits of Providing Omnichannel Customer Service?
Using omnichannel customer service has tremendous advantages for businesses in many ways. These advantages can be summed up under four headings:
Ensures Accessibility
The relationship between customers and businesses is mainly shaped by being accessible. The increased possibilities for your customers to reach you by different options than calling enhances customer satisfaction. Your customers can easily reach you, your support team, and your products via email, message, or calls through your provided omnichannel customer service.
Improves Customer Loyalty
For businesses, customer loyalty is all about customer satisfaction. Thanks to omnichannel customer service, you can create a safe environment for customer relationships. Speed, efficiency, and easiness are among the crucial factors of customer loyalty. These factors are essential to improve customer experience and your business to have a positive impression.
Ensures Revenue Growth
A system that optimizes purchasing will contribute to revenue growth. With omnichannel customer service, the products you promote from many platforms can bring many benefits in favor of the business. Visibility on many platforms means you are a click away from your regular and potential customers. The sense of security for your brand and purchase possibilities increases when your business is accessible at any time with digital connections.
Enhances Customer Satisfaction
Continuous communication between your business and customers depends on customer satisfaction. That's why we can say that enhanced customer satisfaction means an increase in customer numbers. Omnichannel customer service ensures that your customers can reach you across different devices and platforms, increases sales rates and reflects a positive impact on your business.
Examples of Omnichannel Customer Service
Disney
Omnichannel customer service forms the centerpiece of the systems in big brands such as Disney. Disney provides an easy browsing experience with its mobile-friendly website. The website and apps are compatible with any device, so they have a critical contribution to a good customer experience. Customers can plan their travel, make reservations for restaurants, and discover the shows at parks with a single platform. Disney makes any demand possible from that platform with a single device. 
Amazon
Amazon is another example of a big brand that uses an omnichannel operating system. It provides its customers with several support options for a fast and effective experience. Amazon offers fast methods for forming a customer cart and enhances their satisfaction. Amazon serves as an example in the online selling of goods and services with improved UX processes and design features. 
Walgreens
Walgreens provides omnichannel customer service with its mobile app. Customers have the opportunity to request demands, discover product opportunities, and track order processes. Customers can create their transactions through the app instead of calling the pharmacy and waiting for the prescription process. In this way, quick purchase and pickup will be ensured. 
Starbucks
Starbucks takes customer satisfaction to upper levels with its customer cards. The cards can be updated on the mobile app, website, or store. Any update for the card applies simultaneously anywhere. You can search for all Starbucks stores, save your favorite products, and order in advance. These features bring out a better customer experience.
Sephora
Cosmetics giant Sephora offers a connective experience between customer visits and store communication with omnichannel customer service. With its personalized services, Sephora takes good care of customer satisfaction. Beauty services FAQ and easy reservation buttons ensure a quick and efficient service. Sephora allows its customers to evaluate products digitally by the apps it uses. This service enables a virtual experience and provides accessibility for product ingredients. Sephora creates a list of favorite products and performs the quickest sales operations.
What Are the Omnichannel Customer Service Tools?
Right tool use is the key to providing a convenient customer experience. Visibility across every platform allows your business to develop and grow. You can boost your marketing skills on platforms with the particular apps created for omnichannel customer service. Efficient, rapid, and non-problematic tools accelerate customer satisfaction. Let's take a look at the tools that you can use to provide a good customer experience:
Shopify
Shopify, an omnichannel customer service tool, provides features that improve customer satisfaction, such as managing customer conversations from the mobile app or the web, providing automatic returns, and evaluating your performance metrics and advertising campaigns. Shopify increases your revenue through its regular and potential-oriented personal initiatives. 
Features
Content Management
Searching and Filtering
Design Tools
Customization / Personalization
Direct Shipping
Customer Accounts and Groups
Order Options
Product Reports and Analytics
Pros
Offers easy installation due to the modern techniques used
Allows integration with other tools and software
Enables easy creation of a new shop channel
Cons
It can be a costly system
Templates are not sufficient enough
HubSpot CRM
HubSpot CRM is a platform that allows control of all processes in marketing. Increasing sales rates, customer communication, customer satisfaction, and managing the platform from a single source are the functions that HubSpot can easily manage. HubSpot CRM became one of the important omnichannel customer service tools with its scoring of customer candidates, marketing automation, guidance tracking, and sales line features.
Features
Reports and Analysis
Company Information
Agreement Tracking
Pipeline Management
Email Monitoring and Notifications
Expectation Tracking
Meeting Planner
Live Chat
Pros
Provides easy data entry
Enables customization
Generates dashboards for sales reports
Attracts target audience by using several filters
Allows integration with different tools
Ensures organized and effective tracking
Has open and comprehensive resources for employees
Has an easy use of a CRM system
Cons
Customized templates are not sufficient
Team functions are limited
Email designing skills are limited
ActiveCampaign
ActiveCampaign presents a unique experience for customers by combining marketing, automation, and CRM tools. It improves customer support through customizing features such as email, messaging, and chat for each business under customer support. ActiveCampaign strengthens customer experience with its online customer service training.
Features
Email Marketing
Segmentation
Dynamic Content
Messaging
Automation
Communication Management
Website Messaging
Interaction Tracking
SMS
Pros
Offers different automation descriptions
Ensures ease of use with the help library
Allows integration with many platforms
Offers one-on-one meetings at any time
Organizes customers for various tasks
Cons
Automations are not available except for the duties and agreements
Fast-response of the app may vary
List uploading is not simple
Magento
Magento is among the omnichannel customer service providers with affordable shipping costs and features that simplify communication for an enhanced customer experience. It accelerates brand interactions and comprehensive channels through its order methods. It also improves sales rates with customized content and promotions. It helps you ensure customer satisfaction anytime, anywhere, with versions created according to customer needs.
Features
Multi-Brand Solutions
Mobile Centralization
Integrated B2B Functionality
Strong User Experience
Page Builder
Product Recommendations
Live Search
Catalog and Order Management
Customer Account Management
Shipping Support
Reporting and Visualizations
Optimized Performance
Security
ERP Integration
Pros
Applies keyword and tagging filters efficiently for search engine optimization
Provides an advanced reporting system which is important for businesses to set goals
Has several ready-to-use features
Allows customization and has reusable features
Cons
Non-professionals might struggle with managing the website
Efforts on cache management are not sufficient
Additional charge applies to developers
Juphy 
Juphy is a tool that provides management of all needs and demands of your customers through a single platform. You can easily and effectively manage emails, social media messages, and feedback from your customers on a single dashboard.
Features
Multichannel Help Desk
Fast Responding
Real-time Team Collaboration
Unified Inbox
Reports
Automation Rules
Canned Responses
Social Inbox
Gmail and Email Boxes
Working Area
White Label Help Desk
Pros
Has a simple and useful interface
Budget-friendly
Provides integration with almost every social media platform
Offers a well-developed ticketing system
Allows optimizations with reporting and analysis features
Enables fast-response without the need to switch between platforms
Makes team collaboration easier
Has an easy installation

Cons
Doesn't have content management features 
Lacks engagement measurement reports 
Juphy puts on an excellent performance in ensuring easy communication on every communication channel so that you can carry customer satisfaction to upper levels. You can check out our features for further information. 
Create Your
Social Inbox Now
Manage all social media customer support inquiries in a unified inbox.
Related Article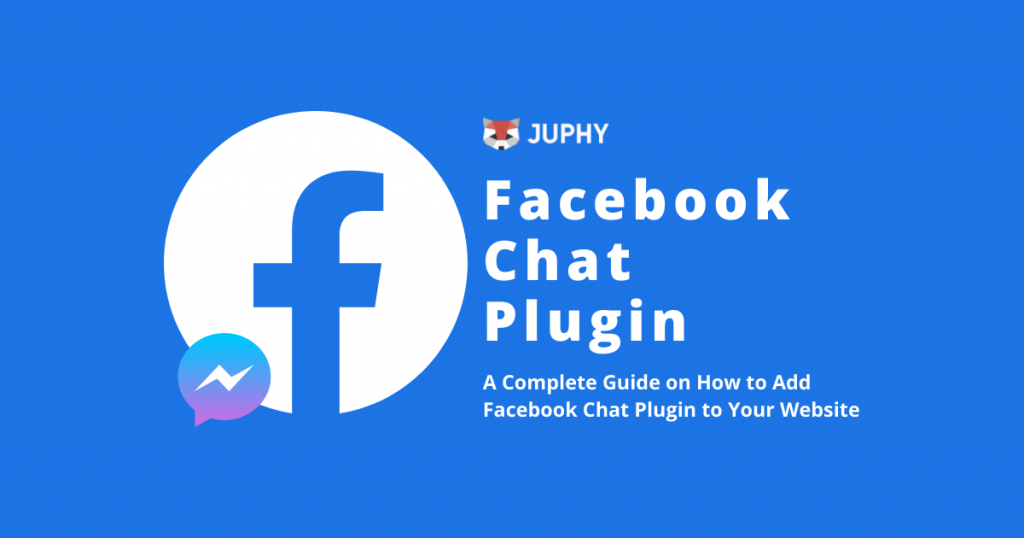 Setting up your Facebook Chat Plugin has never been easier! In this guide, you will learn how to set up one and understand its benefits.