Brand monitoring is critical in the modern digital world, where online interaction accelerates fast. Twitter has one of the highest interaction levels among social media platforms. Millions of users share their opinions and comments on Twitter every day. It is a great opportunity for brands to interact with their customers frequently on Twitter. So, which monitoring tools would be efficient and practical for monitoring your customers' engagement on Twitter? Which points should be considered?
Create Your
Social Inbox Now
Manage all social media customer support inquiries in a unified inbox.
What Is A Monitoring Tool?
On social media platforms, users can express any kind of opinion about your brand. One of the steps toward business development is to monitor what they say about you. Are they mainly positive? Is there a specific trend going on? Which competitors do they compare you with? Social media monitoring can help you control those sayings. Monitoring tools are excellent fits for observing your audience's interactions, activities of your competitors, and the development process of your sector. With a monitoring tool, control of many things becomes easy.
How Can I Choose the Correct Monitoring Tool?
Each business chooses a social monitoring tool according to the perspective of its sector and target audience. Depending on the requirements of companies, the expectations from a social monitoring tool differ. You can choose the right Twitter monitoring tool by considering the tool's compatibility with the necessities and goals of your business.
In the first step, you should define your goals. Why do you need a social media monitoring tool? Proceeding with identified goals will filter why you need to monitor social media. The questions regarding your purpose are one of the important ways to understand the process. Here are some of the questions you can ask:
Is your monitoring purpose preventing a crisis or following the sector?
Do you need monitoring for connecting with your target audience?
Do you need monitoring to observe the influences of a campaign process?
Do you need monitoring to become an active account on social media platforms?
Do you need monitoring to analyze the effects of brand promotions?
The second step is to identify your budget. You should decide how much you want to spend in terms of time and cost to the monitoring process. It is essential to find the balance between the money you spend and your necessities & expectations from a monitoring tool.
The third step is to question the customer support and installation services of the tool you pick. The most critical factor for the success of social monitoring is the knowledge, effort, and guidance of the support teams. You can research the USP of the tools. You can discover the differences between different social monitoring tools.
The fourth step is to research the features of the monitoring tool in detail. Features of monitoring tools help you choose the most convenient one. Many criteria, especially certain features such as sentiment analysis, can determine which tool is more suitable for you.
The fifth step is to take trial periods. You will have the opportunity to compare many different tools during trial periods. In this way, you can make sure that you choose the appropriate social monitoring tool in the end.
How Can I Monitor on Twitter?
Monitoring Twitter means getting to know your competitors, connecting with your target audience, and following the developments in the sector. You can observe recent tendencies, discussions, the interactions of your target audience, and the proceeding of the rival companies. Consequently, you can identify what you need to expand your target audience and bond with them more strongly.
It is an important step to monitor Twitter, the most common app for opinion sharing, to track and evaluate your brand reputation. Benefiting from tools to monitor Twitter provides a regular and disciplined work area to assess your development accurately. You can monitor your company, industry, company partners, competitors, brand-related topics, and hashtags by using social monitoring tools which have helpful features for Twitter. Here are the must-have features of Twitter social monitoring tools:
Intuitive Dashboard
Simple Interactions
Smart Content Planning
Smart Analytics and Reporting
These features are critical criteria for enhanced social monitoring. Based on these features, you can choose an appropriate Twitter management tool.
Best 5 Twitter Monitoring Tools
Audiense
Audiense is a rich content social marketing platform that monitors what target audiences say and the interactions regarding the opinions. This rich content helps you understand the target audience, develop audience-oriented strategies, connect with users, and establish sustainable relationships.
Features
Audience Management
Monitoring
Campaign Tools
Reports
Analytics and Reports
Pros
Distributes Twitter users according to many qualifications
Provides advanced search and filtering for user focus
Reports analysis rapidly and in an accessible way
Reaches broad mass with demographic, social information
Cons
Multiple operations cannot be performed simultaneously
User gathering around keywords and hashtags is not available
Hootsuite
If you want to proceed the social media management most easily, Hootsuite can help you. Analysis in detail and broad integration network put Hootsuite among the prominent tools.
Features
Social Inbox and Interactions
Social Listening
Publishing the Posts and Planning
Content Planning
Integration With WordPress
Team Features
Addition of Social Profiles
Integrations With New Apps
Monitoring of the Planned Content
Content Analysis
Reporting
Apps and Integrations
Hootsuite User Support
Pros
Offers a simple and useful installation
Provides a single board to monitor multiple social media platforms
Measures the activities with analysis reports
Provides planning options
Allows simple switches between the accounts
Cons
Search option for potential impacting influencers is not available
Provided features and functionality might be costly
There is a limitation on the number of posts you can plan
TweetDeck
TweetDeck provides one of the tools with the simplest software. The interface of TweetDeck is similar to Twitter's, so it is easy to adapt and also easy to use.
Features
Scheduling Tweets
Creating Collections
Customizing Columns
Adding or Removing Tweets From Your Collection
Searching
Muting Keywords and Accounts
Pros
Offers simple and useful functions
Ensures management from a single place
Transmits the real-time interactions
Creates multiple posts with scheduling at a time
Cons
You can't automatically plan the same post multiple times
The ability to mute lists everywhere is not available
SocialPilot
Socialpilot is among the top Twitter social media tools. Socialpilot provides an easy switch between channels and takes control of the management. The prominent features of Socialpilot are the reason why the customers are loyal. The features provide team collaboration by redirecting the users to the customer simultaneously.
Features
Social Media Scheduling
Social Media Calendar
Bulk Planning
Content Optimization
RSS Feed Automation
Browser Extensions
Client Management
Team Management
Social Inbox
Analytics and Reporting
White Label Solutions
Pros
Good analytics features
Offers understandable reports for customers
A user-friendly tool with the drafts option
Requires no extra fee for extensions, unlike the other tools
Cons
It provides an easy-to-use interface but not a modern one.
Entire free planning is not available.
Juphy
Juphy is a social media tool that gathers almost every communication channel into a single place and takes customer satisfaction to another level with its real-time social media messages. While providing easy use with its simple and practical interface, it allows you to respond to all messages quickly. The orderliness that Juphy offers for team collaboration results in efficient teamwork. Juphy is an efficient tool for creating the quickest solution for customers on every platform. Juphy may be a critical investment to benefit from Twitter in the best possible way.
Features
Unified Inbox
Keywords and Hashtags Tracking
Automation Rules
Canned Responses
Performance Reports
Pros
Provides an easy user experience with its simple interface
Sends support messages with instant notifications by tracking keywords
Collects your support and customer service teams into a single dashboard and makes collaboration easier
Notifies you in real-time
Cons
Some apps still go through the integration process
Since it is a new installation, features are gradually being added
Create Your
Social Inbox Now
Manage all social media customer support inquiries in a unified inbox.
Related Article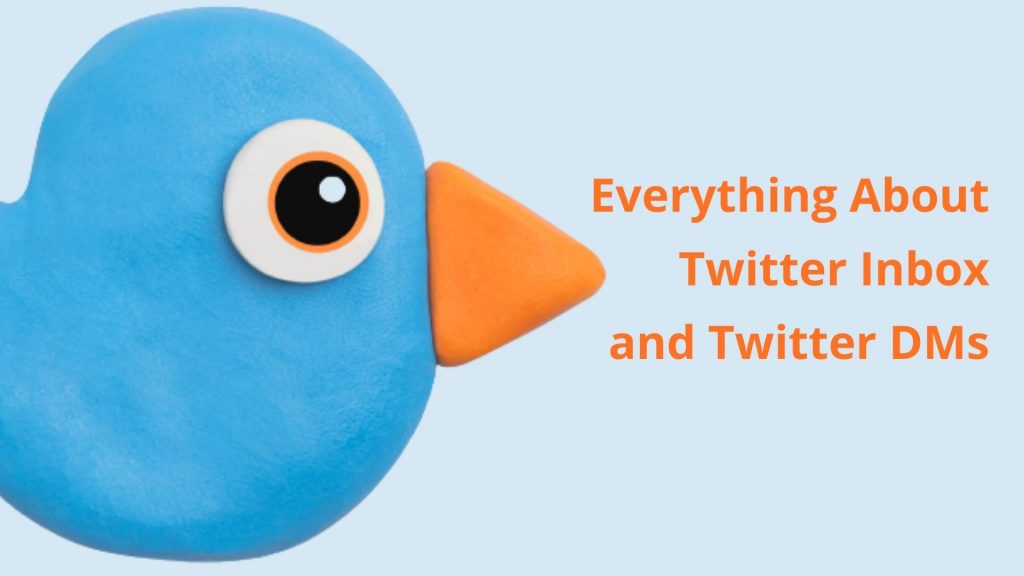 New to Twitter? You can learn the details and best practices for Twitter inbox and DMs in this article. Let's start right away!