Customer service is nothing new, and it has always been a part of marketing, but it has never been so powerful, demanding, and insidious until now. Don't get me wrong. The customer is not a tyrant who acts like they know your brand because of the purchase. They just have more options, better research capabilities, additional touchpoints, and, unfortunately, less money to waste. It is sneaky because customer experience starts long before you know that a prospect considers purchasing your products or services most of the time. The recommendations, online reviews, and your responses to issues on digital channels make all the difference in this consideration period. That's why customer service is the new marketing instead of just being an extension of it. Actions speak louder than words, and today they are available to a larger audience.
Create Your
Social Inbox Now
Manage all social media customer support inquiries in a unified inbox.
Why Is Customer Service Important in Marketing?
Long ago, seeing used to be believing; now, it's just the first impression. People form opinions about brands according to their own experiences, as well as their friends and family's experiences, and of course, reviews of total strangers. The customer service experience you provide reveals more about your brand identity than your glamorous TV commercial. Your helpful approach toward an ordinary, anxious customer will make a longer-lasting impression than your lovely social responsibility campaign. It is known that happy customers tend to be loyal, come back for more, and refer your brand to their networks. Furthermore, sometimes a customer service experience works exceptionally well that it becomes viral on social media and helps your awareness scores improve.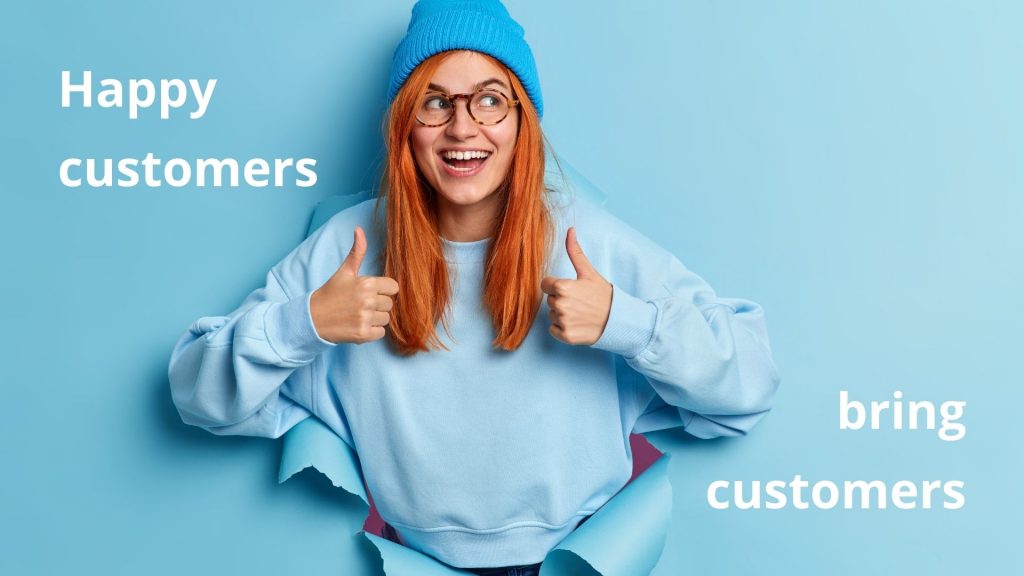 The Good, the Bad, and the Exceptional: Customer Service Marketing Examples
Good customer service basically relieves the customers from their stress and ensures that they won't regret purchasing your product or service. All good customer care examples share these common approaches:
Offering self-service options and automation for frequently experienced issues
Responding to customer questions and issues within a reasonable time, regardless of the communication channel
Being sincere, yet professional since everybody loves a problem solver
Asking for customer feedback and putting the data into good use
Knowing your repeat customers and keeping them happy with acts of kindness
These approaches will not only help you keep your existing customers happy, but also generate leads and improve customer acquisition. You can easily and affordably provide this kind of customer service with an easy-to-scale, multichannel help desk tool like Juphy.
On the other hand, neglecting customer requests, not paying enough attention to important issues, or acting on emotions when handling them can cost you more than a frustrated customer. But let's focus on the outstanding customer service marketing examples that went viral.
Making Customer Service a Priority and Adding Some Creativity to the Mix
Becoming a customer service oriented business and going viral by providing exceptional experiences might require creativity, quick decisions and actions, and some brainstorming between teams – which Juphy also supports with its team collaboration capabilities, but we'll come to that later.
Sainsbury's Giraffe Bread
3,5 years old Lily decided to write a letter to Sainsbury's customer service because, according to her, their tiger bread actually looked like a giraffe. Sainsbury's not only responded, explaining why it was called tiger bread but they also attached a gift card for the family's next purchase. But it didn't end there. After this cute experience went viral, they actually changed the name to giraffe bread in response to overwhelming customer feedback.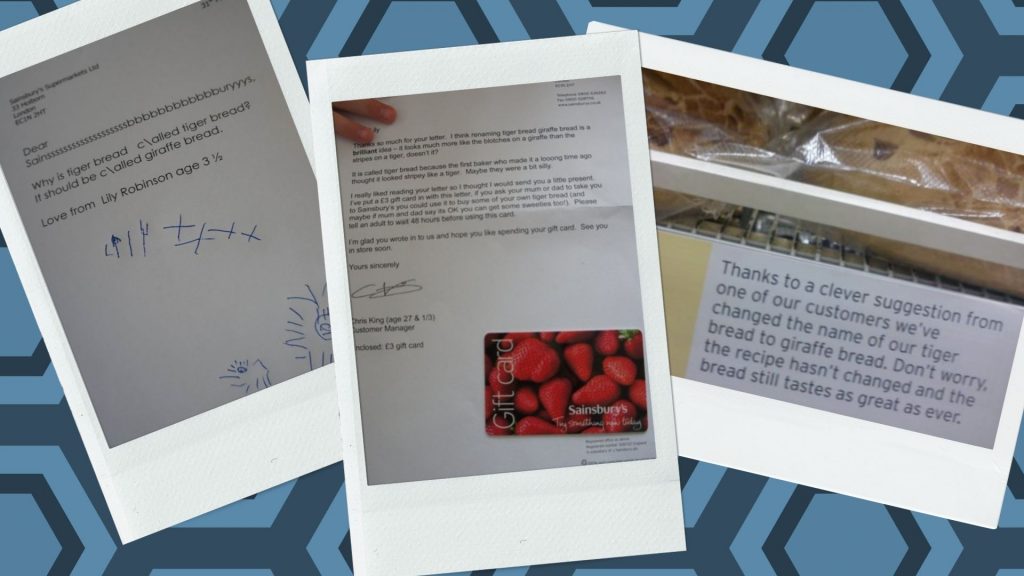 Tesla's CEO-Level Solution
Not every CEO is active on social media like Elon Musk, but people usually mention brands instead of their founders for their complaints. This case does not apply to Tesla. A frustrated customer mentioned Elon Musk in his Twitter post about his problem with people who leave their cars parked for hours even when they're fully charged. Musk handled the complaint the same day and took action in six days by pushing a software update to the Tesla app and Supercharger network in response to customer feedback. With the update, the app alerted the owners that their Tesla was ready and every additional minute a car remained connected to the Supercharger; it incurred an idle fee.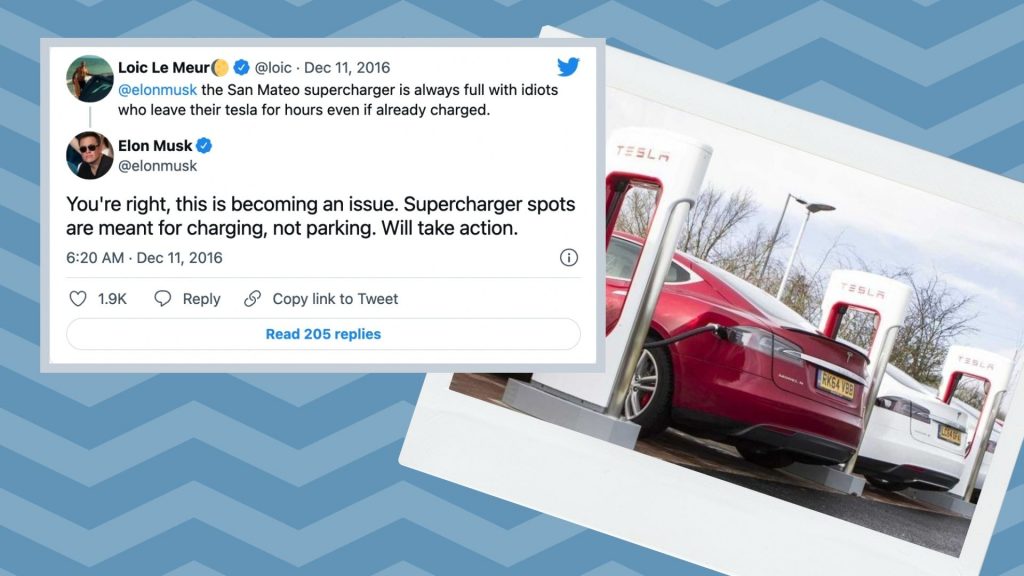 Ritz-Carlton's $2,000 Incentive
Ritz-Carlton is famous for its rule to empower any employee, regardless of their position or rank, to spend up to $2,000 to solve a customer issue. They don't necessarily use the whole amount, but they don't need to ask the permission of anyone as long as the problem is solved in real-time. Based on the lifetime value of a Ritz-Carlton customer, the approach makes total sense. If we add the marketing value of some of these solutions into the equation, $2,000 might feel like a drop in the bucket. Their best-known example is providing an extra-long and meticulously documented vacation to a stuffed giraffe before returning it to its owner.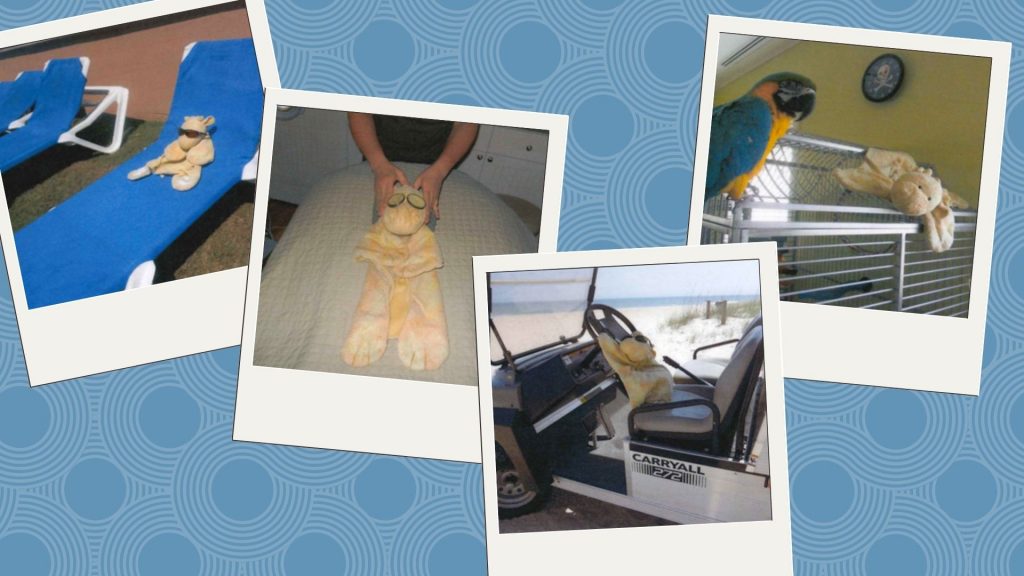 How Juphy Supports You to Make Customer Service Your Priority
As mentioned before, Juphy's shared inbox for multichannel customer support equips you with all the necessary tools for a seamless customer experience.
Juphy helps you track and respond to all your customer engagement from Facebook (Facebook page and group comments, Facebook Messenger, ads comments), Instagram, Twitter, LinkedIn Business (comments), YouTube, Google My Business, AppStore, and Google Play Store on a single dashboard. Features such as automation rules, canned responses, and social monitoring on Twitter help you respond to queries in record time by allowing you to prioritize more urgent messages with a neatly organized ticketing system. You can also keep track of your most engaged customers individually by simply viewing the conversation history.
When you need to get creative and seek help to put up the best response, you can collaborate in real-time with your internal and external teams. You can invite individuals to a project group and work on the response together in the shared inbox while passing quick messages behind the scenes.
Juphy is not only extremely easy to use but it also takes two minutes to set up. Click here to start your 7-day free trial (no credit card information needed) and improve your customer services as your new marketing tool.
Create Your
Social Inbox Now
Manage all social media customer support inquiries in a unified inbox.
Related Article