With two billion monthly active users, WhatsApp is the leading messenger app worldwide as of 2021. Luckily, there are many functions of WhatsApp for you, other than chatting with your friends!
Since WhatsApp launched the WhatsApp Business application and WhatsApp Business API services, companies can have corporate accounts on WhatsApp. Let's explore the benefits and how-tos of WhatsApp for your business together.
Using Whatsapp for Marketing
With the rapidly increasing competition in the market, it has become inevitable for company owners to benefit from creative marketing tools. Thanks to advanced marketing techniques, companies can easily promote their products and services, as well as establish new business contacts and also make changes in line with the expectations of their loyal customers.
Nowadays, WhatsApp is one of the best tools for direct marketing. Functionally, WhatsApp is very effective in handling orders and customer relations. Plus, WhatsApp became an important tool for marketing since you can carry out surveys, campaigns, and advertising promotions through the platform.
WhatsApp provides you the opportunity of targeted and personalized marketing, advertising, sales to a selected and listed audience.
Create Your
Social Inbox Now
Manage all social media customer support inquiries in a unified inbox.
​​4 Reasons Why WhatsApp is Important for Your Business
Different interaction styles

Being a customer-oriented business is very important to make valuable interactions. In WhatsApp, you can post stories to keep in touch with your clients, add a profile picture that will express your business, and add the catalog of your products. These ways of interaction provide different ways to approach your audience and widen your presence.
Automatic messages

Quick replies, greetings, and away messages ensure your clients get immediate responses, even during the off-hours. Deploying a chatbot with WhatsApp API makes handling common questions easy. With templates and shortcuts in quick replies, you save the time you would waste answering the same questions over and over again. Plus, with greetings and away messages, you can interact with the customer while you are not available and let them know when they are getting an answer. Briefly, quick responses will satisfy your customers and enhance their experience with your business while making life easier for your business.
Labels

WhatsApp Business offers labeling options for your chats, with up to 20 different labels and different colors. You can apply your label(s) to a single message within a chat, or you can label an entire conversation. This way, your messages will be more organized and easier to reply to.
Internal communication

WhatsApp Business is also a platform for communicating with your employees. With WhatsApp's group chat feature (in which you can include up to 256 people in one group), being in touch with the team is as easy as it can be!
WhatsApp's beneficial features are not limited to these, of course. Still, in short, we can say that if you have a business in which you regularly communicate with customers, WhatsApp will probably be a pretty good platform for you.
WhatsApp Business App vs. WhatsApp API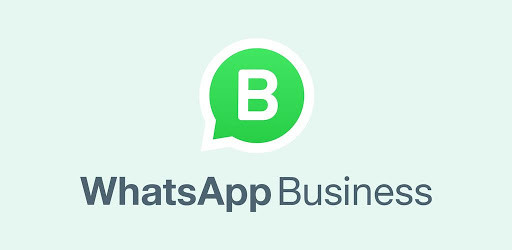 WhatsApp Business App was created for small companies whose primary need is to establish a one-on-one connection with their customers. This application, which has very similar features to WhatsApp application that we all use, also provides companies with additional features like:

Business profile that allows you to list important information such as company address, email, and website,


Labels that help you organize and easily find your chats and messages,


Auto message tools that allow you to respond to customers with automatic greeting/away messages quickly,


Catalogs provide customers with a quick and easy way of checking out your products and finding what is best for them while exploring all your products,


Categorization allows you to be more organized, especially if you are getting questions on different topics.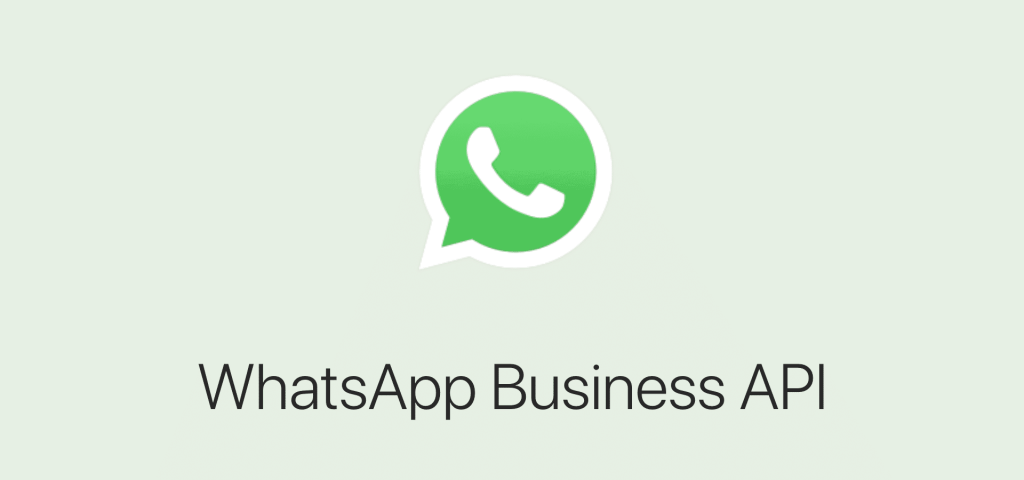 For larger brands (Enterprise level) that need a complete business suite that integrates effortlessly with other platforms and data, the WhatsApp Business API may be a good option. WhatsApp Business API is a communications platform with powerful integrations that can rival email marketing for most brands. Just like Whatsapp Business, Whatsapp API has features that will enhance your business' corporate and professional customer relations service, such as:

Company profile, just like in the WhatsApp Business application, you can create a profile for your company and share much important information about your company on this page.


Auto messages are another feature that can be found in Whatsapp Business too.

Multi-agent & Multi-platform features are the main reasons why people prefer Whatsapp API over Whatsapp Business. With this feature, you can serve with many different customer representatives from many different devices with a single corporate WhatsApp number. Thus, you can reply to your customers in the fastest way and increase the satisfaction rate.


Chatbot feature allows you to develop your own chatbot that will reply to your customers on 7/24. ​​While your customers find answers to FAQs without wasting time, you avoid spending additional workforce for such tasks.
There are two different ways to use the WhatsApp Business API. The first is to make an application with your software team, develop an interface for the WhatsApp Business API and use it by customizing it according to your needs. The second method is to use a service that is already linked with the WhatsApp Business API using their services. So you can have a product designed for you from end to end.
If a free, single-user product does the trick, you can download the WhatsApp Business app and start using it right away. If you are looking for a more advanced solution with multiple users and devices, then the WhatsApp Business API may be more suitable for you.
How to Integrate WhatsApp with Juphy
Integrating WhatsApp into Juphy might seem like a multiple-step work, but it is actually very easy. First, you'll need to get a number from Twilio. Everything is much easier if you already have an approved number for WhatsApp!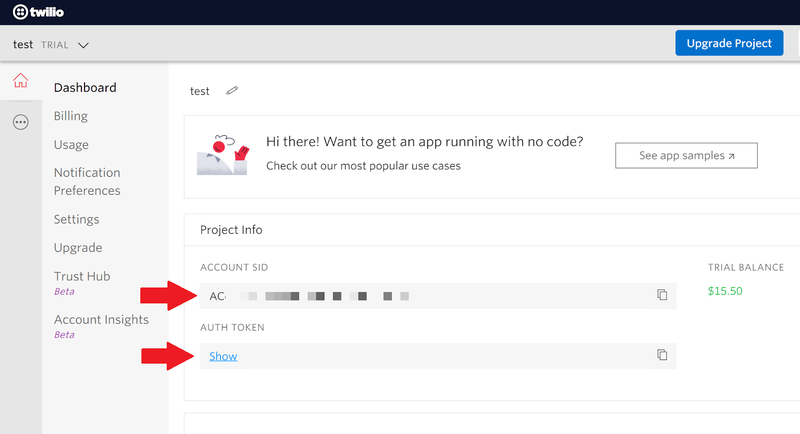 After setting up a number, or the other way, click to the "sign up to request access". You'll receive a form to fill out following that. After filling out the form, you can send your request, and this process will start for Twilio to review in a couple of days.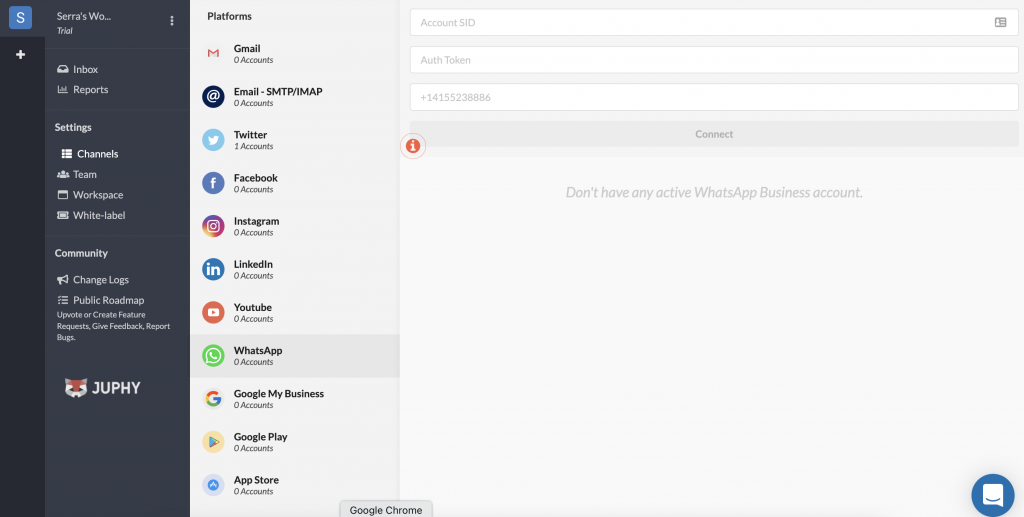 When the number is approved, it's time to integrate Twilio into Juphy. In your Twilio account, you can go to the house icon and reach "dashboard". You'll see "Account SID" and "Auth Token" on that panel. Copy them to move forward to the next step.
In Juphy, go to "Channels" and get into "WhatsApp". Fill out the form with your Account SID, Auth Token, and your Twilio number, and then you're ready to connect! Just click on the button!
How to Manage WhatsApp Business Messages via Juphy
Juphy, along with other social media platforms, enables businesses to manage their WhatsApp communications in its unified inbox. WhatsApp had been a personal communication tool for some time, but with its launch of WhatsApp Business, it has also become an excellent platform for businesses to communicate with their customers. Therefore, it was inevitable that Juphy included WhatsApp in its integrations.

People find WhatsApp easy to use, communicate, ask or request something, and more. So, it is most likely to get lost in loads of customer chats. In order to prevent this chaos and not leave your customers unresponded, Juphy enables you to;
Manage all WhatsApp chats in one inbox: All the conversations opened in WhatsApp get into Juphy's inbox so that you can track these messages, answer them, make the necessary arrangements, chat with your team prior to answering, tag it, and more.

Create canned responses: You can create answers and save them to use when dealing with frequently coming up issues more quickly. For example, when your customers ask about your pricing, you can send them the ready-to-use answer.

Tag WhatsApp chats: By tagging each message and chats, you keep track of similar conversations, filter them, and deal with them with a proven strategy.
Track keywords: If you need social monitoring for your Whatsapp interactions, you can track certain keywords by Juphy's automation rules.

Measure your team's performance: The success is not hidden in numbers, but if you have a customer service strategy that can be monitored through Juphy's reports. This helps you to review your methods and approaches, then create a chance to improve the performance for better communications.
In Short
WhatsApp Business enables you to help your customers with prompt and advanced customer support. WhatsApp Business Messenger is a great way to improve the quality of your customer support and take your communication to another level.
But as in most business workflows, you might need a tool that will support you to manage WhatsApp better for your business. Communication management tools like Juphy help you answer queries and needs, create tickets, and handle your WhatsApp chats in one inbox!
Create Your
Social Inbox Now
Manage all social media customer support inquiries in a unified inbox.
Related Article