Time is relative. So is the amount of time spent while waiting for customer support. What you consider "reasonable" may translate as "not fast enough" to your existing and prospective customers. Slow response means losing the prospect to a faster competitor or dealing with a bored and frustrated customer. There are several ways to improve first response time, and one of them is "canned responses".
Create Your
Social Inbox Now
Manage all social media customer support inquiries in a unified inbox.
What Are Canned Responses?
Canned responses are predetermined answers to frequent inquiries. They are also called "support responses" in some circles, but you can also use them when responding to positive reviews. You can use canned responses in many scenarios and platforms, from greeting the customers for the first time to providing information on a popular product feature.
As for the platforms, you can utilize canned responses in email correspondences, live chat, as well as when responding to customer queries on social media and review sites. For example, when you receive a mention on Twitter from a complaining customer, you can use a canned response like "We're sorry about the inconvenience. Please send us a DM so we can assist you better" to steer the conversation to a more private environment.
How Are Canned Responses Helpful?
Obviously, canned responses save a lot of time. With the appropriate tool, you can considerably improve your first response time, which leads to better customer satisfaction results and maybe even customer loyalty. But there's more to it. Canned responses also help to standardize communication between the support team and customers. While requiring minimal human intervention, these predetermined answers promote a brand's unique tone of voice.
So why don't we automate them? Is there a negative side to canned responses? Actually, yes. When they feel kind of robotic, people hate them. In many cases, they are not actually suitable for automation. They can do more harm than good when misused, or they only provide sloppy answers. Try not to use them if;
You're not really sure if you understood the question completely,
You don't have the correct amount of information on a single response,
The tone of the response doesn't feel right in the course of the dialogue.
On the other hand, fast and accurate responses with little personalization can work wonders for a brand's customer satisfaction levels.
5 Tips for Writing The Best Canned Responses
Keep your TOV consistent. Every interaction is a part of the customer experience and shapes your brand perception.

Write like a human. Short and clear sentences work best. Be sincere, empathetic, and to the point.

Be the solution. Or quickly find someone who knows the solution. Either ask for help or transfer the customer.

Personalize the interaction with the information you have, like the customer's name or relevant information about the product.

Have alternatives. Too little or too much information looks sloppy. Also, you can have more than one conversation with the customer. Always using the same opening and closing lines doesn't feel natural.
20 Canned Response Templates for Most Common Situations
Depending on the line of business, purpose, and platform, canned responses can take many forms. Most of the time, one size does not fit all. For example, an email response can be longer and involve detailed information, while live chat requires shorter messages instead of paragraphs. Generally, canned responses are used by customer support teams and can be beneficial to have in these cases:
Greetings
"Hello Jane. My name is John. How can I help you today?"
Confirming receipt
"Hello Jane. We've received your message and are working on solving the issue. You'll receive an email update within two days."
Asking for details
"Sure, I can help with your issue, but first, I need your order number."
Offering alternative solution
"Sorry that we can't complete your request right now, but you can find some alternative solutions in our community forum pages <link>"
Transferring the request
"I'm not sure about the answer to your question, but I'll transfer the query to the related department for a more accurate answer."
Detailing features
Especially in technology-related industries, product features make up the majority of incoming support requests. You can create text blocks about popular issues. Here are some quick examples:
"This feature allows you to…",
"Yes, the product offers that feature. You can activate it by following these steps…",
"Unfortunately, the product doesn't support that feature yet, but I'm transferring your feedback to the relevant parties. Thank you for your recommendation."
Book a demo
"You can easily book a live demo through this link: <link>"
Links to resources
"If you want to read about it in your own time and make comparisons, you can find detailed information here: <link>"
Update
"I wanted to update you on the status of your issue. It's still in progress, and we expect our team to resolve it in 2 days."
Hold on
"Please hold on for a few seconds while I get the necessary information."
…and when you're back:
"Thank you for your patience."
Waiting in queue
"All our agents are busy now. Please wait till we connect you. The waiting time is about 2 minutes."
Immediate fix
"Thank you for reporting the issue. It's been forwarded to the relevant parties, and we're expecting a swift resolution."
Trouble
"I'm sorry about the inconvenience. Before starting to work on a solution, I need to ask a couple of questions."
Moving the conversation
"We're sorry about your negative experience. Please send us a DM so we can assist you better."
Make a refund
"We are processing your refund request and will update you when the transaction is complete."
Closing ticket
"Thank you for taking the time to report the issue and for your patience through the resolution process. I'm now updating your request as resolved."
Closing tickets with no customer response
"I'm reaching out regarding your recent request. It's been three days since we've heard from you, so we assume the issue is solved. I'm now closing your ticket, but please feel free to reopen or create a new one if you need further assistance."
Saying "No"
"It's great to hear that you decided to buy from us. As for your request, I'm sorry to inform you that we don't offer discounts. But don't forget to keep an eye on our social accounts for special offers!"
Asking for feedback
"I'm glad we sorted out the issue. If you have one more minute, please take our customer satisfaction survey. We'd love to hear your feedback. Thanks!"
Closing remarks
"Thank you for reaching out. Should you have further questions, please feel free to contact us any time. Have a great day!"
Bonus tips:
Don't send the users to FAQ pages. Obviously, it's always there on the website, but respect their choices if the customers prefer asking.

Don't apologize for a mistake with a canned response. It requires a level of personalization and sincerity, even when sorry seems to be the hardest word.
Improve your canned response performance with Juphy
Canned responses can be kept in a document for copy-pasting. Still, a better alternative would be using an advanced help desk tool that offers canned responses, among other useful features. Juphy is a tool full of features that will help you improve your customer support performance exceptionally.
Juphy allows you to receive and respond to customer queries from email, social media platforms and review sites on a single dashboard. When responding to queries, you can easily select a predetermined message from the canned responses list, make the necessary changes, and hit "send". This action should take about 30 seconds. Not bad, right?
As well as canned responses, Juphy offers time-saving features like a unified inbox, automation rules, and workspaces, eliminating the need to switch between platforms or accounts. It also comes with real-time team collaboration features. So if you can't handle an issue by yourself, you can assign it to a team member in the project group or discuss the issue behind the scenes to deliver the perfect response.
Besides its ease of use, Juphy also saves you time during the setup process since it is rated as the "Easiest to Setup" on G2. It takes two minutes or one click with Google to create an account, and you can try Juphy for free for seven days without giving out your credit card information.

Just S.
Founder, Small Business
"The user interface is really clean and intuitive. It supports all of the important social platforms. The ticketing system is really well organized and it is easy to assign tasks and tickets. Good number of reports. Love the agency features which are well thought out and simple to use. The single omni-channel dashboard for everything is beginning to be very beneficial to our systems. Getting setup is a snap."

After your trial period, don't forget to check the reports section to see the improved results of average response time, channel, and team performances. 
Create Your
Social Inbox Now
Manage all social media customer support inquiries in a unified inbox.
Related Article – Omnichannel Customer Service Tools of 2022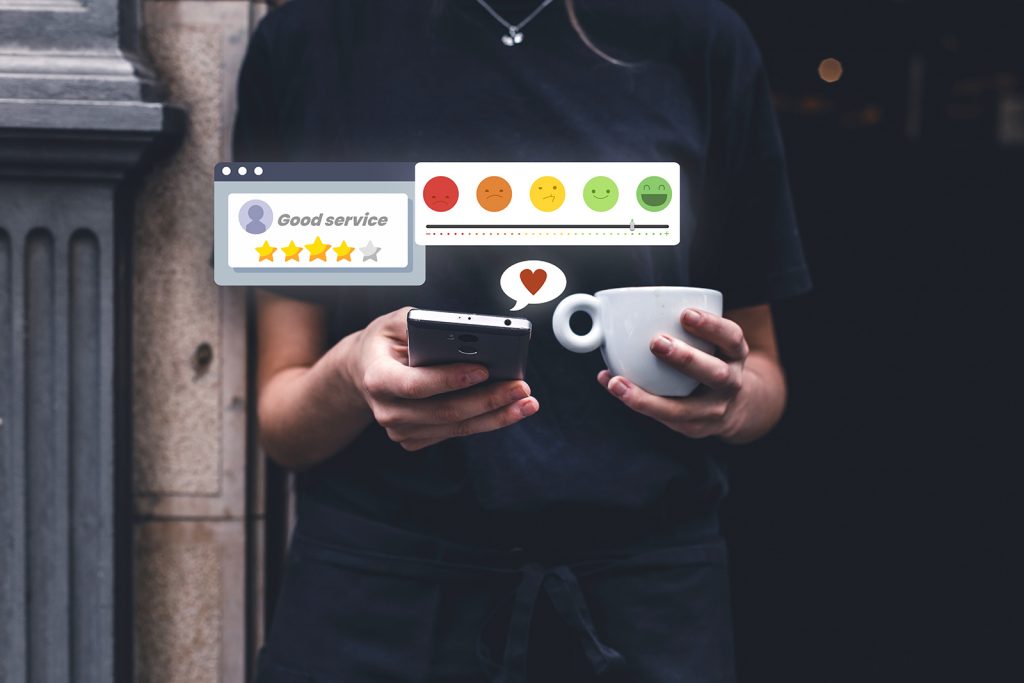 Omnichannel customer service tools help businesses improve customer experience by providing service in every single step of the customer journey. Read more.