While companies level up their businesses and improve their growth process, how can we think they won't face more significant challenges? You might have a perfect product and excellent services that solve actual pain points –but what is the effectiveness of all these if you cannot assist and help your users?

Customers might need help with the use of the product, have inquiries, want to learn best practices, or at least chat with someone from the team. In these circumstances, Customer support gains capital importance to improve the experience provided to users and become an inseparable part of your product and development.

It isn't that easy work to establish real and sincere connections with customers and eventually scale your business; you need a devoted customer support team to provide an unforgettable experience to your users. Not just that, but there are some other points to focus on while delivering exceptional customer support and experience.

Let's hop on this piece of writing to have a deeper understanding of how to scale your customer support.
Create Your
Social Inbox Now
Manage all social media customer support inquiries in a unified inbox.
What Are Customer Support Processes?
What Is Customer Support?
Customer support is the practice of solving customer problems with a product or service or helping them with their pain points in a quick manner through live chat, phone, e-mail, social media, or any other communication channel.

From a simpler perspective, you can think of –or guess– customer support processes as an approach to engage with customers, please them in any situation, and finally create long-term connections. How can someone become a loyal customer if they don't even know the name of their POC or had a cup of coffee at a customer support meeting, huh?

And in the eyes of customers, it gives a different kind of confidence to know whom you can contact when you have questions or problems.
Customer support and its practices might look different from one corporation to another. Still, there is one thing in common: the ultimate aim is to help customers with anything related to the product or service.
How Important Is It to Provide Good Customer Success?
Firstly, providing good and appropriate customer support is important for customer satisfaction and engagement. But besides, it also boosts your customer retention and loyalty to another level.
To put a finer point on it, customer support has an enormous role in keeping your customer happy and satisfied with your product and services; therefore a great way to increase your customer satisfaction. This satisfaction, eventually, leads a better customer engagement, retention, and loyalty.
What Are the Steps of Customer Support Processes?
Customer support processes refer to all the practices while delivering an experience and help to customers –from the moment customers get in touch with the support reps to the final point where the problem is solved.

Generally, the customer support process consists of the five steps below;
1. Reach: The first simple step of the customer support process initiates the conversation. It is when customers reach out to their support reps.

2. Listen: This is the step when the customer support reps listen to customers and understand the situation or problem profoundly. This process of understanding the issue truly is vital to get prepared for the solution strategy.

3. Solution: When the issue is clearly expressed and understood –and of course, double-confirmed with the customer– here comes the step to move forward with the solution. In the light of what has been learned, it's time to formulate the most effective solution strategy.

4. Problem-Solving: Once the issue is obvious and the solution is clear as day, now comes the problem-solving step of the customer support process to really solve the customer's problem on their end.

5. Closure: After making sure the problem is solved and the customer is happy, you leave a good impression on the customer and maybe have a word or two if the customer is willing to –which shows you enjoyed helping them and you care for them personally.
5 Best Practices to Scale Your Customer Support
We've made a general overview, yes, but scaling customer support requires more than that… It has several key points to take into consideration as a customer support reps, or at least as someone in a relationship with a customer. Whatever your title is, if you provide customer support to your users, it means that there is more you can do to give a far better customer experience.

Here are five best practices to scale your customer support quality.
1. Provide Dedicated Customer Support Reps to Specific Customer Groups
It is a team game to offer customer support. And if you don't gather a team of dedicated customer support reps, you cannot provide the desired experience at all.
How many customer service reps per customer? Well, for startups with fewer customers, two or three customer support reps would be enough to provide an authentic experience and help. However, larger businesses with a larger group of customers require a team of dedicated customer reps.
First, you need to assemble a team by hiring experienced reps who have very high-level skills in customer communication and support manners. After that, it comes to assigning specific customer support reps to particular customers.

Within bigger businesses, a single customer support reps can be in relation to a specific amount of customers so that they can take care of their needs and inquiries. This amount differs from company to company, so it is essential to evaluate your own services and customers while deciding on this.

2. Make Available 24/7 Support Services
People contact customer support the moment they need immediate help, so it is crucial to have someone reply to their inquiries 24/7. You should show that you care about their experience and solve their problems at any time of the day.

The other day, a customer contacted me about a problem they were having, and after I solved it quickly, he stated that this is why they switched from another product that provides the same services as us. He said that they don't like to open a ticket and get a reply a week after it, even with the most straightforward questions.

3. Automate Repeating Support Inquiries
While scaling your customer support, a little automation can help you to avoid extra work and focus on bettering the experience provided to your customers. It doesn't matter the size of your business; automation can be your best friend in writing the same answer every time needed.

As the company scales up, customer support should also be scaled up with the necessary tools and methods.

Don't think of this as not caring about your customer inquiries; consider it as making room for other personalized experiences in the future.
There is no point in spending hours on repetitive tasks; canned responses, for example, help you save tons of hours for being productive.
4. Don't Use No-reply E-mail Addresses
Always show your users that you are available to hop on a quick chat, call, etc. In that sense, no-reply e-mail addresses are mostly not welcomed well on the customer side.

It might be better for some e-mails for activating the account or resetting passwords, but for other cases, it seems like avoiding further talk on an issue. As much as it is bad for marketing, it causes harm to your customer support quality.

Besides, no-reply e-mails can result in spam or block your e-mail from being delivered. Eventually, no-reply e-mail addresses can barricade two-way communications, limiting your healthy relationships with customers.
5. Manage Omnichannel Customer Support
Omnichannel customer support provides your users with a seamless support experience as they can contact you across several different channels, whichever they find easy and quick.

A company trying to scale up customer service should maintain a consistent experience for customers regardless of the communication channels like Twitter, e-mail, Instagram, review sites, and many more.
Omnichannel consumer experience provides customers speed, comfort, transparency, and trust. They can tell whether a company puts the client first and has well-designed customer support to make the process go more smoothly.
Therefore, an omnichannel support strategy creates a potential environment to satisfy customers and maintain long-term relationships.

So, businesses that already have built multichannel experiences will make a head start, plus have a good way of managing omnichannel customer support. If they have a good customer service management tool, they will be more precise!

These kinds of management tools enable you to manage all conversations in one place, assign team members, drop notes, and get insights. Eventually, you can ensure your business delivers a consistent user experience across different channels.


How Juphy Helps You Scale Your Customer Support
Juphy is one of the leading customer communication tools that provide a unified inbox to manage and respond to customer support inquiries in a single dashboard. You haven't misheard; all your communication channels are in one inbox.
It is essential to use a unified inbox to scale up your customer support.
With a unified inbox feature, companies can scale up their customer support by leading to faster response times and more organized customer service. So, whenever a new message is received from any channel, you can quickly reply to them with a good solution strategy.

Not just that; Juphy also enables you to;

Set up automation rules

You can set up automation rules for tagging comments and messages to reply to them immediately. These automation settings will enable you to track incoming messages easily and put them under the relevant label to manage them.

When you have a new comment or message relevant to the matter of automation rules, the message will be tagged and can be filtered for evaluating and monitoring.
Send canned responses
Most of the cases will be almost the same when it comes to customer support. So, it is essential will be the same because all these people will experience your service or product similarly; are you ready for them? You should be. If not, you'll get tired of writing the same responses and explanations or copying and pasting them.

Juphy provides you with creating pre-saved replies for frequently asked support inquiries. By doing so, you won't spend time on the same tickets, and you'll be able to reply to your customers faster.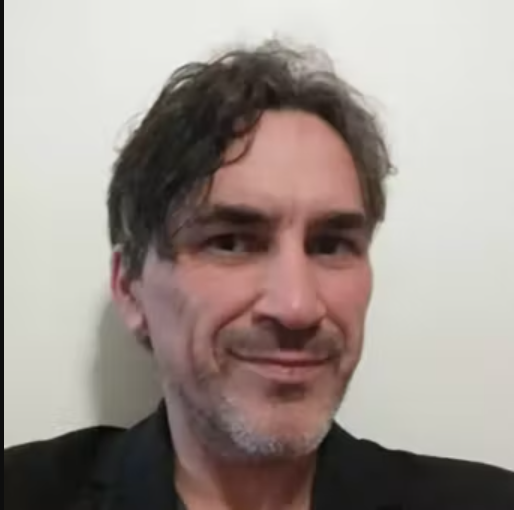 Miguel P
CEO Multimedia and Digital Strategy
"I am thrilled with the amount of time I am saving each day getting back to comments, questions and requests on my social media channels, and i manage quite a lot of them. No more jumping from one channel to another, login in, login out… it used to really be painful to manage all my social media but Juphy has been a game changer. Thumbs up, great tool. What´s not to love?! Recommended."
✓ Product Hunt Verified Review
Wrap Up
Customers want to be taken care of; get the best experience possible from a product. In that sense, customer support is one of the pillars of strength that ensures your business's success.

If you exercise the tips given above and use customer service management tools like Juphy, there is no way to escape from scaling up your customer support. A good support team and dedicated customers support reps are your way to reach quality support services.

Plus, omnichannel customer support management, automation rules, and pre-defined quick responses provided by Juphy will be the cherry on the cake!
Create Your
Social Inbox Now
Manage all social media customer support inquiries in a unified inbox.
Related Article – How to Measure Social Media ROI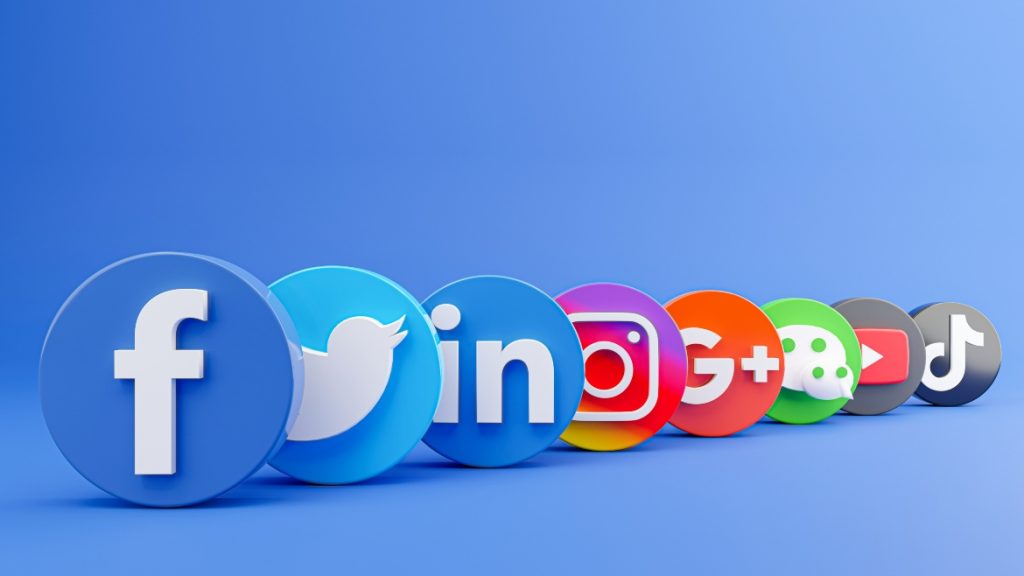 Calculation of social media ROI might differ according to the brand goals, including brand awareness, revenue, and customer satisfaction. Read more.