Digital customer support solutions have become one of the top choices for B2B and B2C companies these days. A 2020 Hubspot report shows that 86% of service teams affirm that help desks increase their productivity, and 51% of teams affirm that they rely on help desk services. However, companies looking to shift to IT support solutions often find it difficult to choose between the two most common types of IT support services: Help Desk vs. Service Desk
One reason is that both services appear to offer the same functions. But is this really true?
Is there any difference between a service desk and a help desk? Are both support services useful for your business? How do you identify the best one to attend to your IT support needs? This article will help you answer your questions in detail.
Create Your
Social Inbox Now
Manage all social media customer support inquiries in a unified inbox.
What Is a Help Desk?
A Help Desk is a single point of contact where employees and customers can reach out to a business for assistance or support. IT help desks are important for resolving technical issues and challenges that customers may have.
Many companies often incorporate IT help desks into their larger service desk operations, while some others may decide to run them on their own. The key goal of help desks is to provide support to customers' and employees' specific problems as quickly and as efficiently as possible.
Some of the main responsibilities of a company's help desk are to manage and resolve problems, track incidents, and provide self-service options for end-users. Employees and customers can also communicate with a company's help desk via various channels, the most common ones being phone calls, live chats, and emails.
Because of the specific problem-solving services that a help desk provides, it's advisable for most companies who offer products or services to have an IT help desk.
A help desk provides the following benefits:
Quickly providing problem-solving assistance to queries
Easy and proactive interactions between end-users and the support team
Faster and better-streamlined ticket-tracking
Exceptional customer support boosting customer satisfaction
Get a better understanding of customer perception of your company
What Is a Service Desk?
A service desk provides a broader, more-encompassing IT support service compared to a help desk. It attends to more complex challenges than IT issues and functions as the Primary Point of Contact between customers (or clients) and the service provider when dealing with IT-related challenges.
Service desk solutions are more strategic than help desks,' and they provide solutions to service requests, as well as IT queries. What this means is that if your software has certain technical issues that need IT support, a service desk can handle it, BUT, they are also the ones to call on if you need some help setting up the software or physical tech product.
While a help desk is more focused on fixing immediate queries and issues, a service desk focuses on the bigger picture and how they can improve general IT challenges, and this may sometimes mean providing non-tech-related support.
Service desks process various challenges, including account management, informational assistance, request fulfillment, user self-service, configuration assistance, incident tracking, and more.
A few benefits of service desks include:
Improved agent productivity
Seamless and efficient problem resolution
Real-time interaction with customers to handle incident tickets and service requests
Strategic support decisions and improved IT support changes
Facilitate collaboration and communication between IT and other departments
Types of Service Desk
There are three main IT service desk organizational structures. These refer to the service desk structures that various organizations operate:
Local Sevice Desk Structure
This is a service desk structure physically situated in the area or community where users of the service desk are also located. They're effective because they understand the needs of the local community firsthand and thus, can serve them better. Some users prefer a physical service desk rather than a virtual one.
Centralized Service Desk Structure
This type of service desk structure is put up to provide service to an entire region or a good number of locations. It's primarily regarded as a more efficient and less expensive service desk structure to operate because the organization uses only a few staff to handle a larger volume of calls.
Virtual Service Desk Structure
With highly efficient service desk software, organizations can provide users with a service desk team of agents located anywhere in the world. To users, it appears as though the company operates a unified or centralized service desk structure, but in reality, the support agents may not even be in the same country. The virtual service desk structure also has the benefits of reduced cost and improved efficiency, just like the centralized service desk structure.
Service Desk vs. Call Center
If you're wondering if there's much difference between a service desk and a call center, here's what you need to know:
A service desk is more focused on solving IT-related and technical issues while a call center is much broader in its operations.
A service desk helps customers and employees fix IT problems or shows them how to use a software feature or install the latest software updates; a call center, on the other hand, provides customer support, makes sales, sets appointments, and even sorts issues like missing shipments and defective products.
What Are the Differences Between the Help Desk and the Service Desk?
The main differences between a help desk and a service desk lie in the functions they provide. Help desks are end-user-centric, while service desks are business-centric.
For many organizations, the difference is not always clear when trying to decide whether to call their support centers a help desk or a service desk, so you will find them referring to their support centers with titles they think best.
An HDI research, in fact, showed that 36% of businesses referred to their support center as Service Desk, while 23% decided that Help Desk was their preferred title for their support center. See the infographic below:
Here's a list of the differences between both types of support centers:
Help desks focus on handling user incidents, and resolving tickets and service requests as quickly as possible, while service desks focus on the overall business needs with the goal of providing better support for customers in the long term.


Help desks are a sub-category of service desks. They are more limited in their focus and abilities, while service desks offer wider and more complex services. Many organizations include a help desk as part of their overall service desk operations, not the other way around.


Help desks can function as stand-alone solutions, resolving tickets and helping users self-serve. Service desks, however, are more complicated IT management systems that are often integrated with other IT management systems to function efficiently and provide more advanced solutions.


Help desks are responsive while service desks are proactive. Help desks are there to help users with an immediate solution after an issue has occurred. Although service desks can also handle IT issues reactively, they take steps to identify issues in business operations before they occur and work them out so that they can run without hitches.
What Is Help Desk as a Service?
IT Help Desk as a Service (HDaaS) is a software or platform that helps users find solutions to their IT challenges through a single or multiple point(s) of contact. IT HDaaS is a solution that was created to tackle the time-consuming challenge of end-user support.
With its single point of contact design, teams can use it to manage end-user-related IT challenges, information, queries, and requests, making the process less complex and tedious.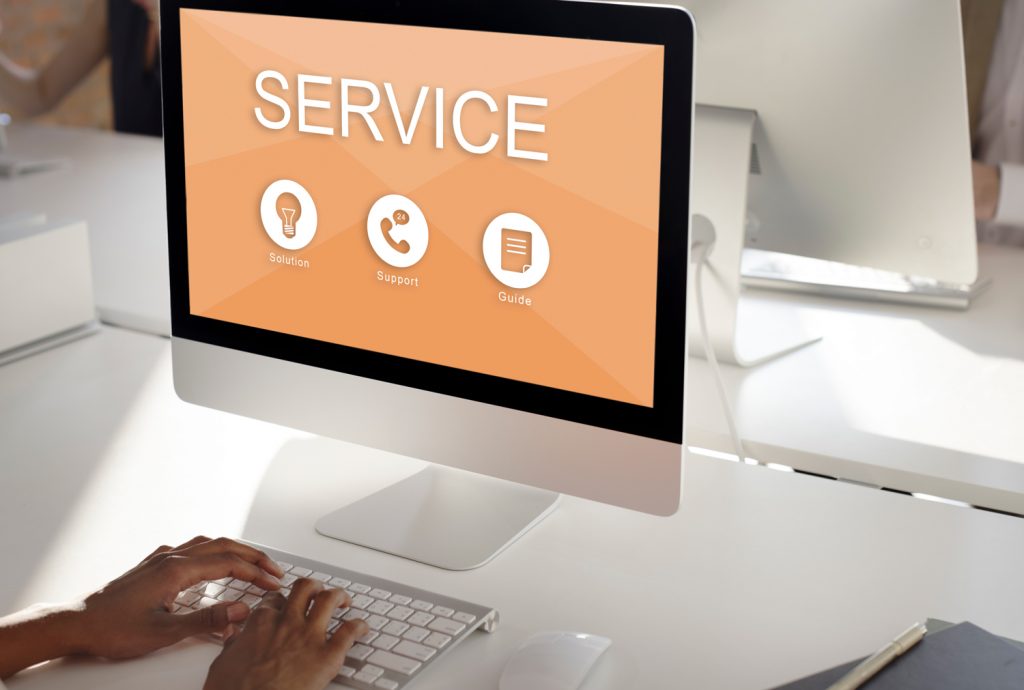 HDaaS helps your IT team focus on optimizing resources and strategizing ways to improve user support, instead of wasting valuable time learning to use complicated and expensive ticket management solutions. It also cuts the costs associated with multiple IT support tools like computers, emails, servers and networks, and more.
Some features of HDaaS include its high scalability, extensive knowledge base, cost reduction, and ease of use.
Conclusion
Both help desks and service desks can function to resolve IT challenges, but their scope of delivery varies widely.
Small to medium companies looking to provide IT support for their products and services to customers, may find help desk functions sufficient for their needs.
Larger-scaled organizations with more complex IT products and tools may find a more efficient IT solution in service desks.
Create Your
Social Inbox Now
Manage all social media customer support inquiries in a unified inbox.
Related Article – Differences Between Customer Service and Customer Support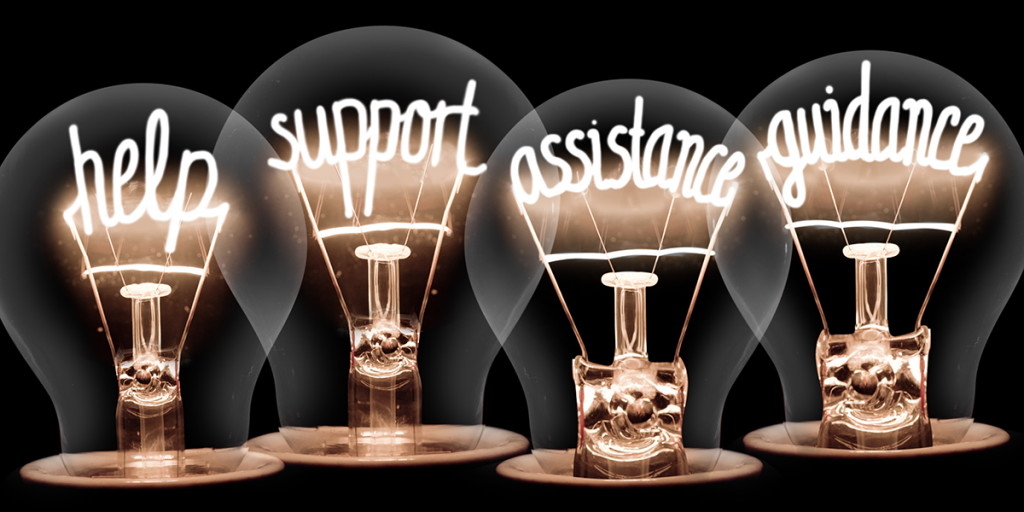 Although they are considered as the same concept, there are important differences between customer service and customer support. Read more.