In today's interconnected world, traditional sales techniques no longer cut it. To thrive in the digital era, sales professionals must embrace a new approach: social selling. By leveraging the power of social media platforms, social selling enables you to forge genuine connections, engage prospects, and drive sales like never before.
But what exactly is social selling? It's more than just having an online presence. It's about leveraging each social media platform's unique features and demographics to your advantage. From LinkedIn's professional networking to Twitter's fast-paced conversations, Instagram's visual storytelling, and Facebook's engaged community, social selling requires a tailored approach for each platform.
In this comprehensive guide, we'll unlock the secrets of social selling, equipping you with strategies and insights to thrive in the ever-changing digital sales landscape. Discover the undeniable benefits of social selling, backed by compelling statistics that highlight its impact on revenue growth and sales performance. We'll also dive into specific tactics and best practices for major platforms, guiding you toward success in each digital environment.
Create Your
Social Inbox Now
Manage all social media customer support inquiries in a unified inbox.
What Is Social Selling?
Social selling is a technique developed for ensuring direct communication between the sales teams and potential customers on social media. The aim is to achieve the sales target of businesses by interacting with potential customers. Social selling carried out on social media increases the sales options for businesses.
The sales graph will be directly affected by your close interactions with potential customers' social media accounts. Herein, social selling becomes an essential step for building bridges between the customers and your brand and maintaining it.
What Is Social Selling Index?
The social selling index (SSI) evaluates the sales skills of a brand and product with the help of social channels. The term social selling index was introduced by LinkedIn and became a general term. The social selling index shapes the success rate measurement of the sales employees. This measurement is rated according to the scoring formed by LinkedIn. The main elements that affect the social selling index are:
Creating a professional profile,
Targetting the right individuals,
Interacting correctly through the posts,
Connecting and developing these connections.
The social selling index has a direct impact on the accessibility of your posts and profile. A high social selling index means higher interaction rates, so it creates attention. Expanding your target audience and interacting with them more help you grow your brand. Additionally, by measuring the sales strategies, you can set appropriate goals and identify what you need to increase the SSI score.
Why Is Social Selling Important?
Social selling plays a crucial role in modern sales strategies, offering significant advantages to businesses. Let's dive deeper into the importance of social selling, backed by the latest findings and data: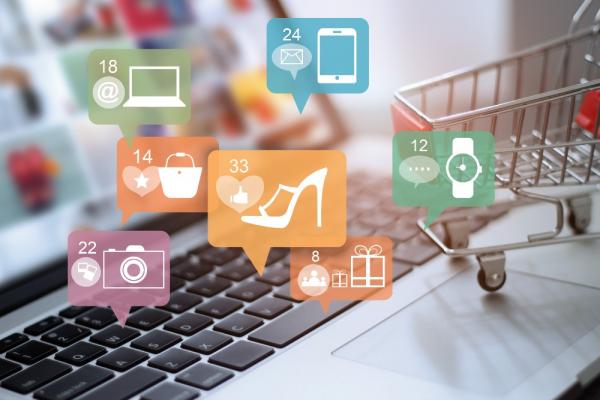 Improved Sales Performance: Businesses that prioritize social selling have a higher likelihood of meeting their sales targets. According to LinkedIn Sales Solutions, top brands in social selling have a greater chance of making sales compared to businesses with a low Social Selling Index (SSI). In fact, companies that embrace social selling are 51% more likely to reach their sales quotas. Additionally, 78% of businesses that make social sales through social media platforms achieve their sales targets more effectively than those that do not utilize social selling techniques.

Enhanced Brand Awareness: Social selling helps build brand awareness and establish your presence in the business world. By producing professional content and engaging with your target audience, you can effectively position yourself as an industry expert and increase brand recognition. Even if you are not a professional, acting like one and developing your brand through social selling techniques can significantly boost your brand awareness.

Stronger Customer Connections: Social selling enables you to enhance customer interactions and strengthen relationships with both existing and potential customers. By implementing an effective social selling strategy, you can engage in constant communication with your target audience, listen to their needs and preferences, and provide valuable insights and solutions. Utilizing social listening methods, you can understand your customers better and tailor your approach to meet their demands, ultimately building a stronger business.

Staying Competitive: Social selling has become a crucial aspect of sales strategies, especially for the younger generation (Gen Y). In fact, 78% of rival companies conduct their work using social selling techniques, emphasizing the importance of staying competitive in the digital landscape. By embracing social selling, businesses can remain at the forefront of industry trends, adapt to changing consumer behaviors, and effectively engage with their target audience.

Connecting with Potential Customers: Social selling allows you to establish and nurture connections with potential customers. By leveraging the skills of your sales team and formulating strategies to meet customer demands, you can foster reliable and meaningful communication. Taking action based on the analysis reports generated by your sales employees enables you to address customer needs effectively. Social selling is instrumental in creating new connections and maintaining existing ones, leading to improved customer relations and increased sales opportunities.
In summary, social selling offers a range of benefits that are vital to the success of businesses in today's digital landscape. By utilizing social media platforms and employing effective social selling strategies, businesses can enhance their sales performance, build brand awareness, strengthen customer connections, stay competitive, and effectively connect with potential customers. Embracing social selling as an integral part of your sales strategy is crucial for driving growth and achieving sales targets in today's dynamic marketplace.
Which Networks Are the Best for Social Selling?
Social selling means promotion, so you can reach more audiences if you promote your brand. Increasing brand awareness is among the primary goals of companies. That's why your accessibility from each channel makes connecting with customers easier and attracts potential customers. Social sales strategies applied on social media platforms will significantly increase your brand recognition. The most suitable platforms for applying those strategies are:
LinkedIn
LinkedIn is among the first platforms to form and commercialize your brand with social selling strategies. It is a must to have a LinkedIn account if you plan to step into the business world. That will make you accessible and gives you a chance to grow your business. A profile endowed with personal achievements and skills makes a good impression on interested people. You can examine the audience of your posts and make improvements to your interactions by preparing reports. 
Twitter
Platforms with short text features, such as Twitter, may be a challenging option for your detailed promotions, yet they will be efficient for succinct content. Well-managed brand promotion is crucial on Twitter to connect with your potential customers. Using your corporate account as a personal one can attract your customers, as it involves a more sincere interaction. 
Facebook
Facebook is among the most active platforms, with 1 billion daily visitors, which creates a chance to improve customer relations. Additionally, it is a suitable platform for your promotions. Promotions can easily reach your target audience since Facebook has approximately 3 billion active users monthly. Interacting with your customers for social selling becomes much more possible with Facebook.
Instagram
Contrary to popular belief, Instagram is not only appealing to Gen Z. It has an audience of all ages, so this makes it a perfect candidate for social selling channels. The promising visuals of Instagram are excellent opportunities to promote your brand and achieve your sales target. Story and post features of Instagram provide instantaneous communication with your customers.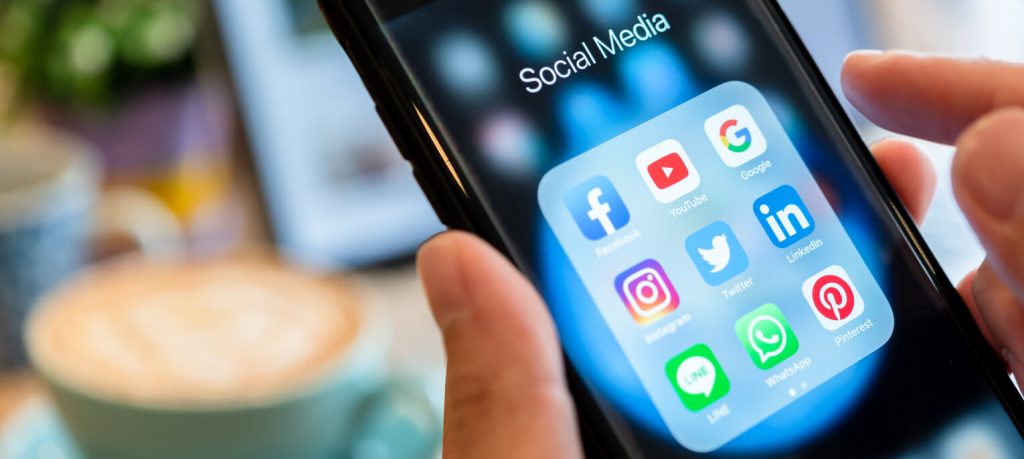 How Does Social Selling Work in 2022?
The pandemic changed our lives in a way that no one wants to waste time anymore. Therefore, marketing specialists are considering the summary video concepts of social media platforms such as "reels and shorts" to keep communication with consumers concise. These short videos on social media created by the supply and demand situation are among the favorite tools of social media users. We can confidently say that those tools are great options for improving brand recognition and customer relations.
In today's trending digital consumption environment, we also observe an increase in commercial enterprises on social media. Many e-commercial channels want to get involved on social media platforms and social selling strategies. You can also be involved in the 2022 social media trends for your promotions by posting content, including a story or message, as users show high interest in storified content.
What Does Juphy Have for Social Selling?
Juphy is one of the best tools to strengthen your connections, and it notifies the users instantly. Juphy gathers all your messages and mentions about you into a single dashboard with its unified inbox feature. You can manage all your interactions from one hand, and it also helps you save time with the ready-made response and tagging inquiry features.
Juphy provides positive feedback for social selling through its efficient social listening on social media platforms. You can always be aware of your customers' expectations; this contributes to your social sales. It is fairly easy to monitor and manage social media platforms such as Instagram, Whatsapp, LinkedIn, Facebook, and Twitter with Juphy. You can contact us to find out more about Juphy's excellent features and benefit from them.
Create Your
Social Inbox Now
Manage all social media customer support inquiries in a unified inbox.
Related Article