Introduction
Being in the swim these days means not only social but also digital environments. Swimming in the sea of Instagram and improving your sense of listening is undoubtedly one of the best manners possible to take an active part in your industry.

You know that Instagram is where people speak as they find -which can enable you to come like a bombshell!

So, Instagram social listening can be your best friend to create connections, talk to your customers and make a great social presence. And on top of these, it helps you to make savvier business decisions.
What Is Instagram Social Listening?
Instagram social listening is a method of following up with the tags, mentions, posts, and topics relevant to the subjects matter of your business. This method enables you to get insights and use them for improving your brand awareness, social selling, or customer service.

Beyond numerical statistics such as likes, comments, and engagement rates, we mean improving your overall presence on social media.

What benefits can you get from a well-done Instagram social media listening?
Track keywords, mentions, and tags
Pinpoint potential customers, make valuable collaborations, and find the right influencers
Make a difference in product marketing decisions
Track the activities of your target audience along with your competitors
Discover new opportunities in your industry
Increase brand loyalty and improve brand reputation
Instagram has somehow become a way of keeping the finger on the pulse of people. Their thoughts, likes, and dislikes flow directly to the platform as plain as day.
So, making a social listening on Instagram makes businesses capable of deciding on specific subjects easily, influencing people in the best way possible, and making valuable connections. What is the best possible way to make connections? Being true-to-life [if you ask me].
Developing real stories and turning them into meaningful materials is at the heart of social listening. Those real stories are not far away; they are actually available everywhere we look.

Instagram social listening reveals the clues for you through mentions and hashtags. Using those clues for better connections is how Instagram social listening helps you to create real bonds with your customers. It's up to you then to turn them into meaningful connections.

Adidas, for example, has created a series under the #impossibleisnothing hashtag to share the real success stories supported by Adidas products.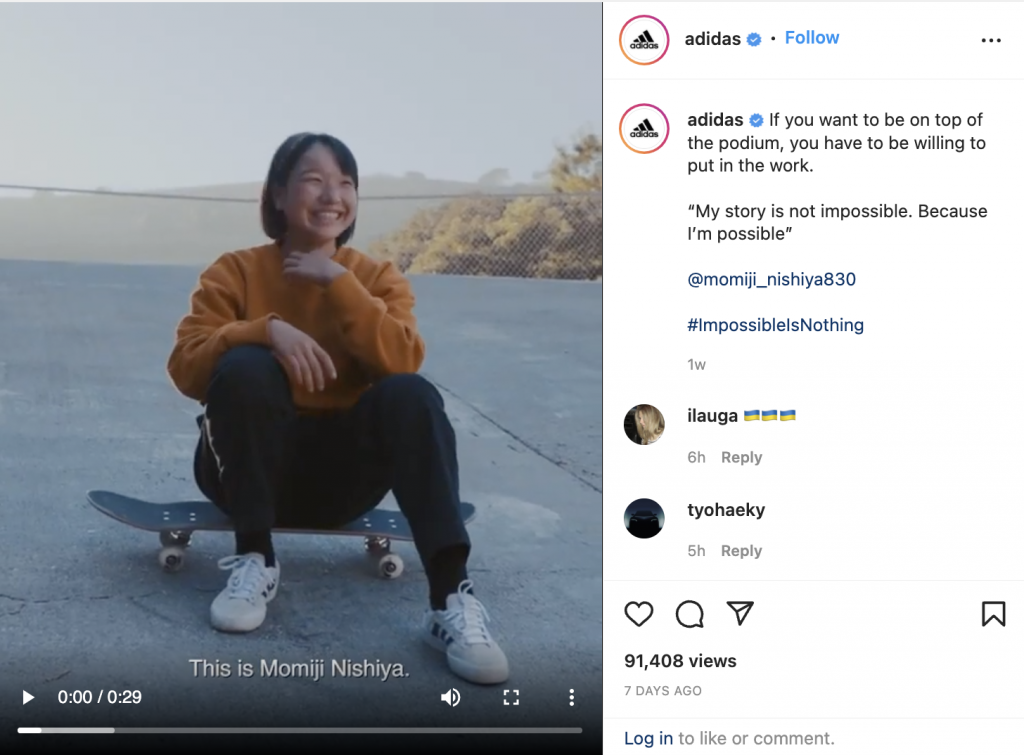 What does an athletic and sporting goods brand want? Sportive people? What's the passion of those people? Making everything possible! Nothing is impossible for them to perform their sport.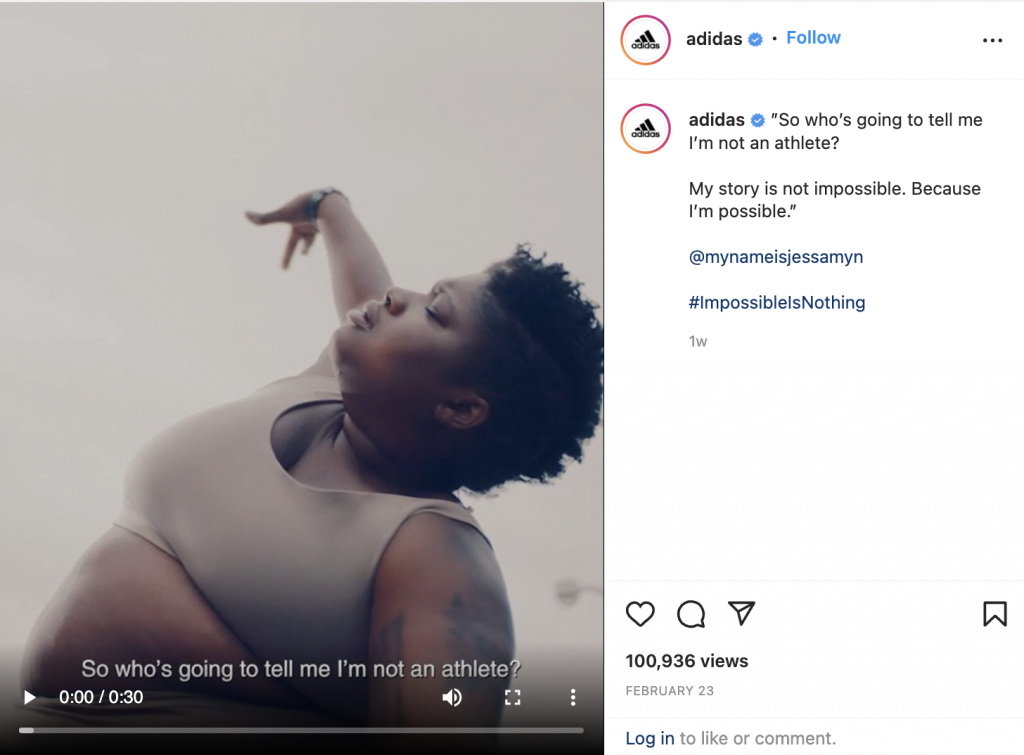 We see many sportspeople on Instagram always using motivational hashtags, sharing their stories, and engaging with each other. And obviously, Adidas has nailed it with a good social listening strategy.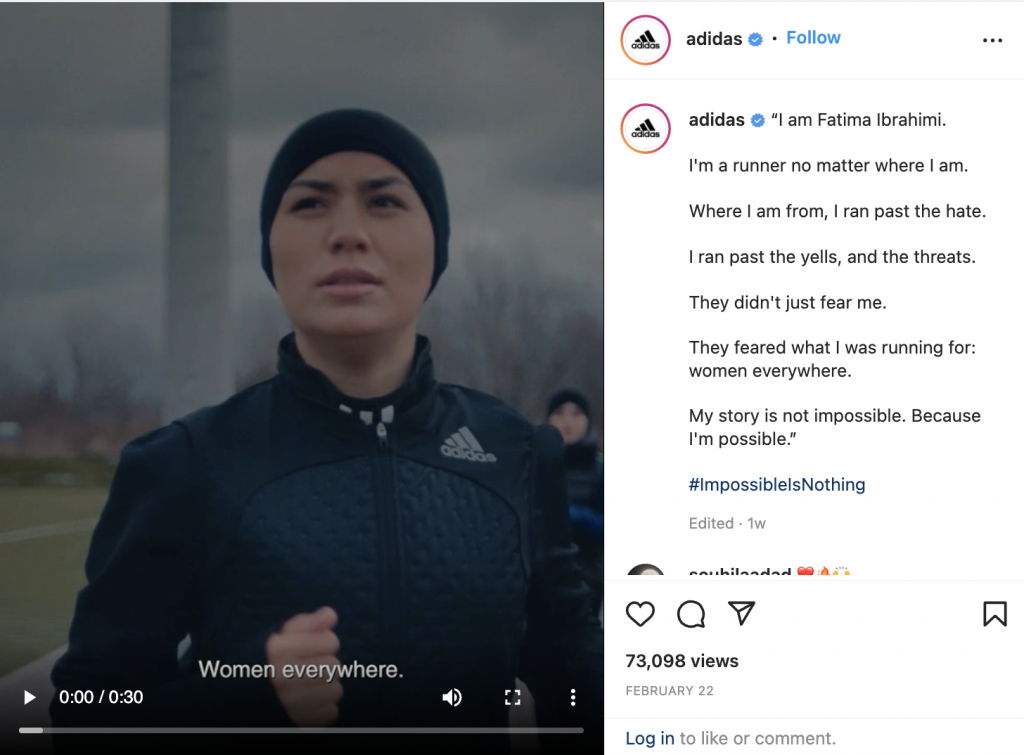 How exactly? Adidas's current #impossibleisnothing campaign is a good example of businesses getting true-to-life. They share real success stories of women by telling their experiences and using trending keywords for their target audience. Doing so enabled them to get positive responses from people.
In the light of this example, let's draw a basic framework for how to develop an Instagram social listening strategy:
Understand the difference between social media monitoring and listening. Remember that Instagram listening is not only about those comments, hashtags, and mentions; it's crucial to understand why you're listening to Instagram. The interactions are your data for evaluating the performance, but they are not directly giving you the information for how and why those interactions happen. So, the listening part is actually the practice of social media monitoring, and understanding why you're listening is the part where it turns into an action.
For instance, not every mention or hashtag of your business on Instagram involves a tag. You need to exercise real listening to go beyond those mentions.


Know your target audience. Social listening is mainly about identifying potential customers. Industry-specific tags are your key to finding people who might be interested in your business.
Besides, knowing your audience narrows the scale of the hashtags and subjects you need to track. Better understand your product and services to better decide your target audience, target topics, mentions, and hashtags.
For example, if you have a beauty business, Instagram's #beauty hashtags can be your new outbound campaign.


Follow recent industry trends. Trends are the best song for your social listening -the song you listen to in the loop. In addition to knowing your audience, you also need to be aware of trend topics to understand how people react to such movements. These will eventually improve your social listening strategy too.


Make competitive research. There are so many businesses from the same industries. Your potential customer might be following another sports brand. So, you need to listen to hashtags and posts from your competitors so that you can take guard and develop your strategy.


Collect feedback from customers. Who else can be franker than a customer? Nobody! If you need valuable feedback to improve your product, just ask them.
Most of the feedback will be in the form of a like, comment, or share, but you also need to keep listening to other possible forms of engagement as well.
Okay, good; we have a basic framework to develop a social listening strategy on Instagram. However, when it comes to going all-inclusive to Instagram, we need some #supportive tools.
Instagram Social Listening with Juphy
There are many tools that can be used to develop your Instagram social listening strategy. These tools are usually web applications that help you log into your business account and track specific mentions, tags, hashtags, messages in real-time. (Also, some tools offer tracking metrics like impressions, reach, and engagement.) You can use these social listening tools to get notified when mentioned, get informed when someone uses the hashtag you follow, and get a notification when some DMs you.

If you have a large-scaled Instagram account, it can be hard to track all properly. Social listening tools can help make this process easier by automatically notifying you when someone mentions your business or sends a new message.

Terrence T
Marketer, Small Business
"I like that fact that I can streamline customer support and manage multiple channels using a single inbox with Juphy. My business in Singapore relies on Google My Business, Whatsapp and Facebook a lot since my customers are on these platforms. Having a tool like Juphy makes it easy to manage the communications and demands that my customers place on me and my team. No more jumping between tabs and browsers, logging in and out multiple platforms and channels! What a relief!"


Juphy, among many others, is a social media customer service tool that enables you to create a better Instagram social listening strategy.
How to Integrate Your Twitter Account with Juphy?
Before getting into this, first, let's integrate your Instagram account with Juphy. In Juphy's "Channels" dashboard, you can choose Instagram and add your account. That's it, you are connected!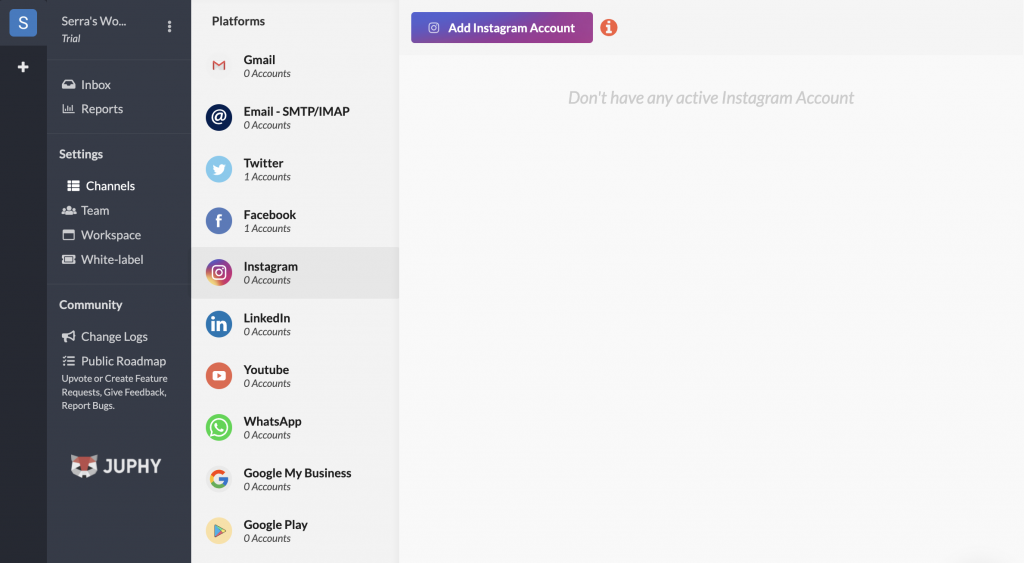 How Can Juphy Help You with Your Instagram Social Listening?
Now that our integration is set, let's continue with the how-to part. Juphy provides several social listening methods to advance your Instagram presence and connections.

Juphy enables you to get notified about the comments, mentions, and messages about you or the tags you specifically track. With Juphy's unified inbox, you can receive your DMs and mentions to your dashboard and manage them from one place easily. You can also use Juphy to send canned responses, tag queries and generally save time.

In short, Juphy offers many features, including advanced inboxes, automation rules, and more. Benefits of Juphy for developing Instagram social listening consist of;
Unified Inbox
With Juphy's unified inbox, you can gather your social media team members together and manage all the DMs, mentions, or comments easily.
You can also assign messages or mentions to the related team member or you can drop a note to your team internally.
Keyword Tracking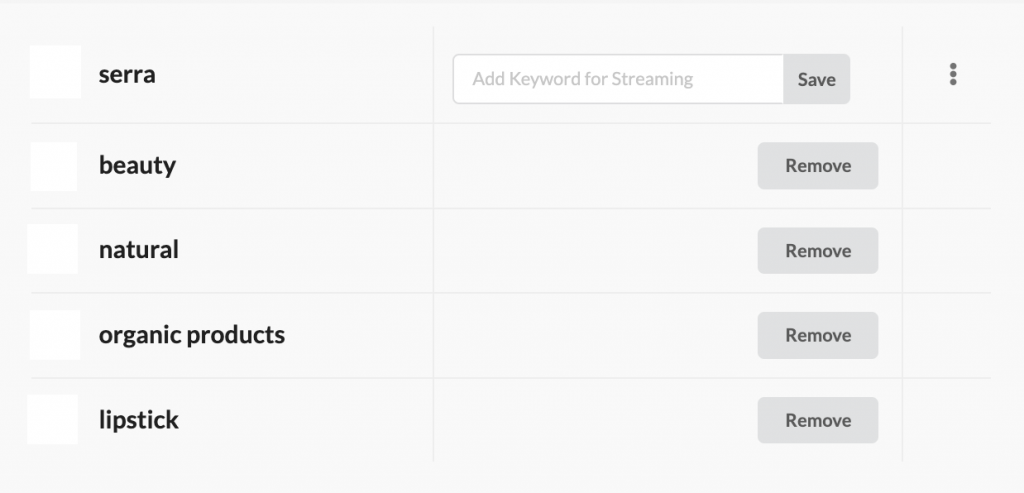 Instagram social listening means following the trends and tags mainly. With Juphy, you can add the desired tag to the system and get notified whenever a new post or mention including these tags are published. By getting notified about them in real-time, you can have a good awareness of trending subjects.
Automation Rules
You can set an automation rule for tagging messages, posts, or mentions that comes from Instagram. By determining the keywords for incoming messages, and choosing tags, you'll have an automation rule that will apply tags to the messages, including the selected keywords.

Whenever you receive a new message including these keywords, the message is automatically categorized and can be filtered for further engagements. For more information, you can watch our video guide below.
Ready for Social Listening on Instagram?
What do your customers want from your business? What are their thoughts and feelings about your brand? How to compete with others? How can you shine among your competitors? All you have to do is follow the steps for Instagram social listening.
If you can actively stay up-to-date with all the engagement on your brand and industry, it means you're one more step closer to the best Instagram listening strategy. And ultimately, you can create strong connections, better your sales, and raise brand awareness.