Many businesses benefit from customer service automation to increase efficiency in their customer support department. This way, they ensure that customers problems are solved easier and quicker. In addition, customer service automation prevents human error and significantly reduces the average response time to customer queries. 
So, what is customer service automation and how does automation help customer service? In the next section, we will elaborate on this step-by-step.
What Is Customer Service Automation?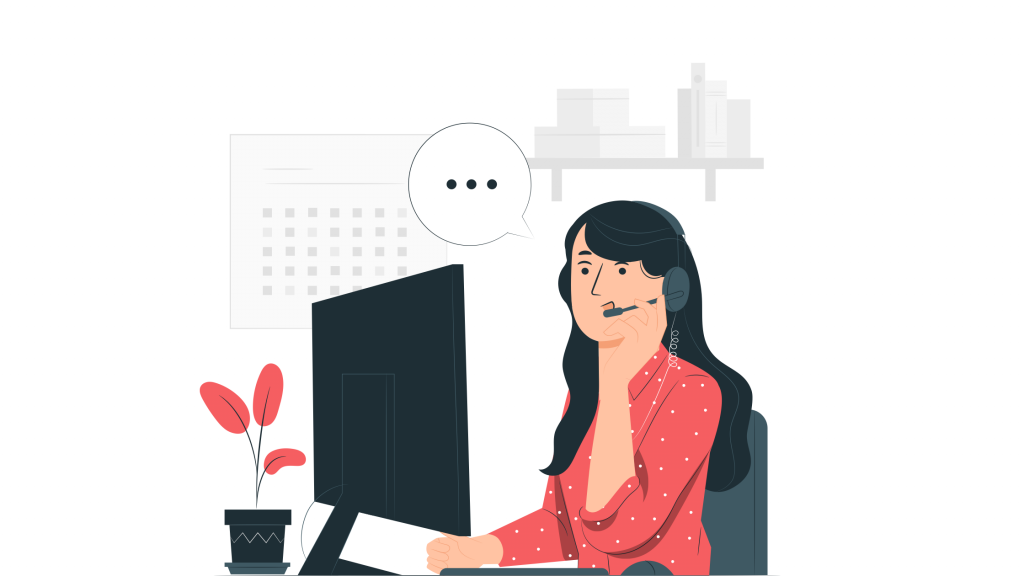 Customer service automation is a support process that enables businesses to solve customer queries without human intervention.
Below are some examples of automated customer service systems:
1. Chatbots
Chatbots can be defined as artificial intelligence-based software which simulates natural human conversation via text or voice. Chatbots help businesses scale their customer service and reduce the demands handled by the customer service representatives. It is available 24/7 for customers.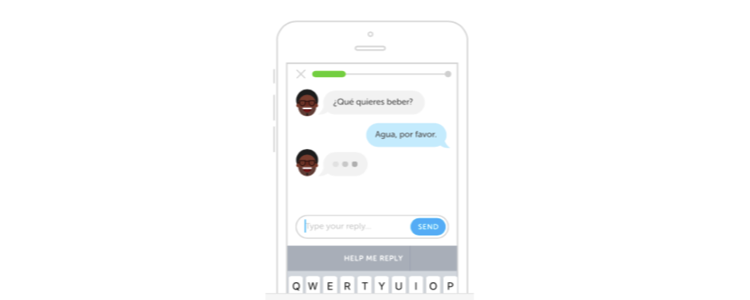 2. Email Automation
Email automation enables businesses to send automatic emails to customers as a result of certain trigger actions or at predetermined times.
You can use CRM with email automation to reach out to potential leads and establish strong connections with them. It can also be used to interact with new customers and engage with existing customers regularly, reminding them of your brand and informing them about new deals, promotions, etc.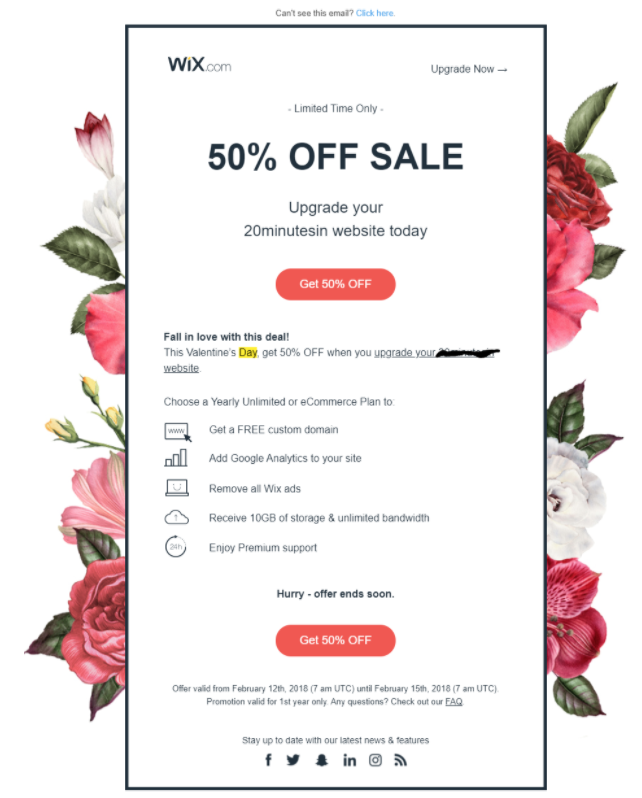 3. Voice Response System
Voice response (IVR) is an automatic telephone system which directs customers  through a series of questions or options by providing them with a menu over the phone. Voice response collects information about the customer's problem in advance to solve their problems faster  without contacting the customer service representative.
4. Virtual Assistants
Virtual assistants use artificial intelligence to understand how people talk and communicate. They are an upgraded version of chatbots which understands natural human language. 
Virtual assistants can solve customer's problems, answer questions, verify the identity of callers and collect necessary information needed for a callback.
5.  Help Desk Software
Help desk software automatically recommends various links related to customer problems to the representatives, records multiple calls and emails related to the same problem, links these problems to each other and routes them to the relevant representative or team.
6. Automated routing and workflows
Customer service representatives deal with many manual tasks such as categorizing support requests, prioritizing issues, searching customer accounts, etc. Automated routing and workflow technologies reduce these manual tasks and allow customer service representatives to do more productive works.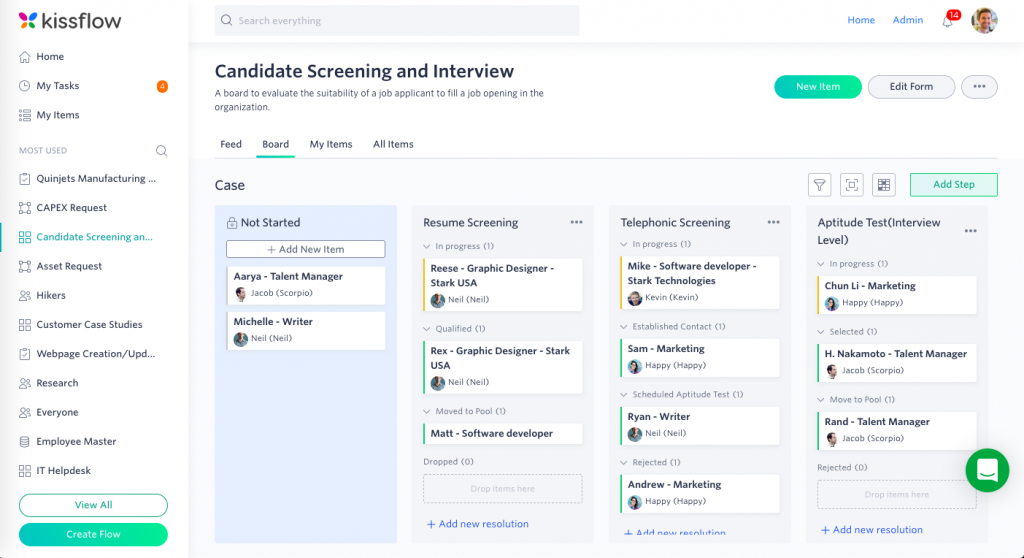 What Are The Benefits Of Automated Customer Service?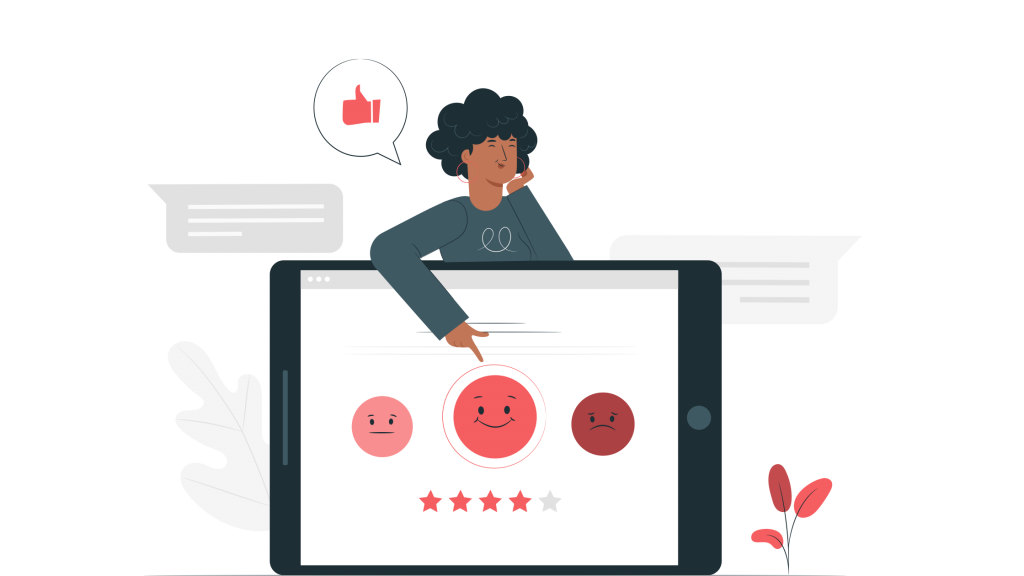 Customer service automation is an efficient support process for businesses to quickly respond to customer complaints. It prevents delayed response or any kinds of argument with customer service representatives during the support process. In this way, customers can better control their anger as these problems are not present. 
Besides, when the conversation isn't one-on-one, it means you have more time to carefully consider how to respond to your customers. 
Yet, you shouldn't wait too long to respond to a customer's request. If customers don't get a response from you for hours or days, their anger could escalate and your business might lose them for good. 
Best Customer Service Responses
If you don't want all of this to happen, you can use the following best customer service response templates for the customer support processes:
1. First Response
If you need more time to respond to a specific customer request, you can send the following template to your customers:
Hello [Customer Name],

We have received your support request about [customer complaint]. We are very sorry for the inconvenience you experienced and we will try to resolve this problem as soon as possible.

Best regards,

[Representative name]
2. Delayed Order
When an order doesn't arrive on the promised delivery date, it can frustrate many customers in an age where speed is very important. When you have a customer having such a problem, you can apologize by sending the following template to your customer:
Dear [Customer Name],

We are very sorry for the delay in your order.

Due to the [reason], your order could not reach you on the promised date. We will take all due care to ensure that the delivery reaches you within the [time frame].

We apologize again for the inconvenience.

Kind regards,

[Representative name]
3. Wrong Order
It can be very annoying if a customer is anxiously waiting for an order to arrive but receives the wrong order. When you have a customer having such a problem, you can send the following template to your customers:
Dear [Customer Name],

We have received your support request about the wrong product shipment.

We would like you to know that we are very sorry in the name of our brand for confusing your order.

I checked the order immediately after receiving your support request, and I took all the necessary steps to receive your order via [courier company] on the [date]. If you would like to track your shipment, you may see it with [tracking number] via the link: [link].

I will be contacting you on the promised delivery date to be sure that you receive the correct product. Please contact me if you have any questions.

Also, we would be very happy if you return the wrong product during the delivery.

We apologize again for the inconvenience.

Kind regards,

[Representative name]
4. Technical Problems
You can send the following template to your customers for the technical problems about any product or service:
Dear [Customer Name],

We have received your support request about the technical problem you have experienced with our service.

For the recovery of our mistake, we have refunded this month's subscription fee to your account.

It looks like the technical issues you're having are a result of [description]. We have identified the source of the problem and will be trying to fix it as soon as possible. When the problem in your service is resolved, we will definitely contact you.

We apologize again for the inconvenience. If you have any other questions, please contact me.

Kind regards,

[Representative name]
The 4 Best Customer Service Automation Software
You can find the most popular customer service automation software below:
1. Juphy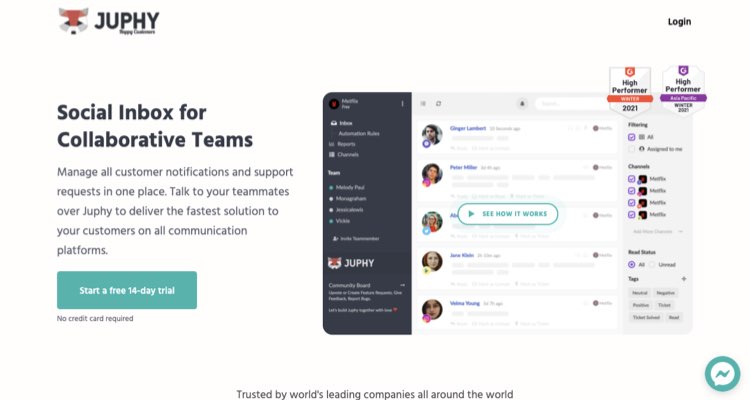 An all-in-one customer service platform Juphy, helps you to manage all the customer notifications and support requests in real-time over a single platform, helping the customer service team handle and quickly resolve customer support requests.
You can quickly respond to messages, emails, mentions, reviews and comments on Facebook, Instagram, YouTube, Twitter, Linkedin, Google My Business, Gmail, Google Play Store and IOS App Store (soon Facebook Groups too) with just one click via Juphy's control panel.
That way, you can gather your brand, call center, agency or remote support team under one roof and solve customer problems instantly. Apart from other expensive solutions, Juphy also enables small and medium-sized companies to solve the customer support process in an efficient and less costly way. You can use Juphy in terms of price performance and ease of use.
So, if you would like to experience all these features free for 7 days, you can click the link now. 
2. Zendesk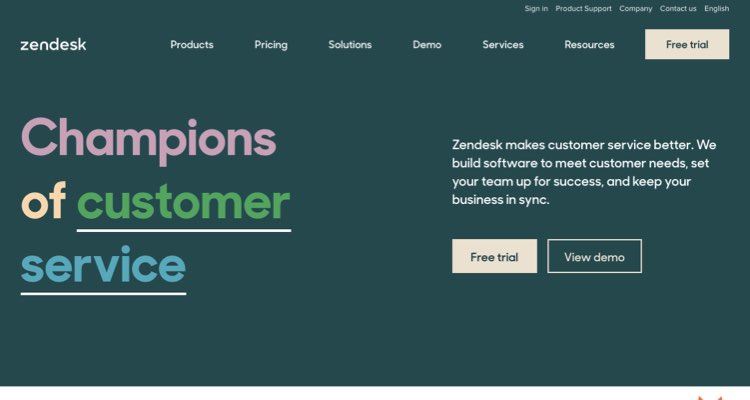 Zendesk, is one of the popular tools that businesses can use multi-channel to improve customer relationships. This multi-channel approach makes it easy for customer support staff to track customer support requests via email, live chat, social media, and phone.
You can try Zendesk free for 30 days.
3. Freshdesk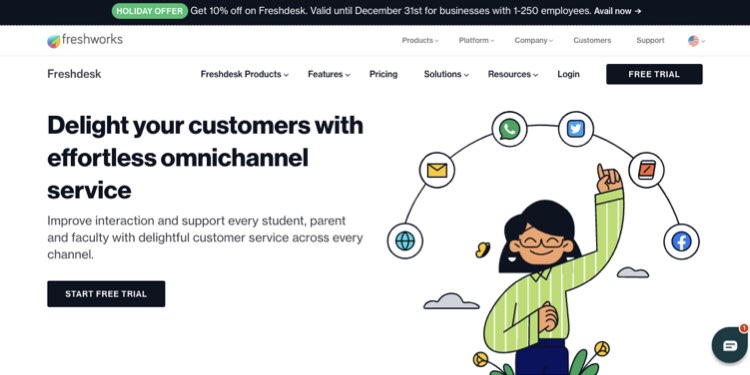 Freshdesk, is one of the most popular SaaS-based customer service automation software. With Freshdesk, customer service representatives perform real-time support for customers through their preferred channels, such as email, chat, phone, and social media.
Reporting and analytics capabilities of Freshdesk also allow you to directly monitor the team performance and create custom reports and dashboards to improve the customer experience.
You can try Freshdesk for free for 21 days.
4. HubSpot Service Hub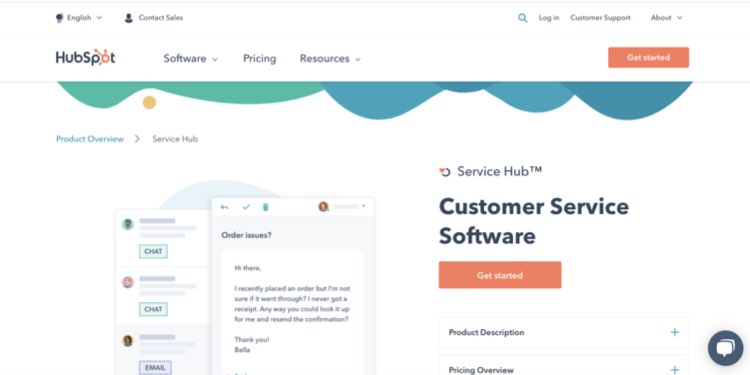 Actually known for its advertising and sales software HubSpot, also offers a full customer service software, providing all the functionality you need to help your customers instantly.
HubSpot Service Hub has an automation to route support requests to the right representatives to facilitate one-on-one communication with customers and offers a shared inbox. In this way, it improves the customer experience and increases the productivity of your support staff.
Other features include reporting features, customer feedback surveys, help desk automation, etc. It also seamlessly connects to HubSpot CRM.
FAQ
1. How do you automate customer service?
You can automate your customer service as follows:
Create automated customer service responses to FAQs.
Install a chatbot on your website that can respond to simple questions.
Integrate canned responses to chatbots, email automation, and other automated processes you use.
Add not only chatbots and e-mail automation, but also different support processes such as automated voice response systems to your customer service automation.
2. What is customer service automation in CRM?
CRM customer service automation is the ability of a CRM system to automate repetitive and manual tasks for higher productivity.
3. What is service automation?
Service automation is an automated technology that simplifies the processes to perform tasks more easily, quickly with higher efficiency.
4. What are the advantages of automated customer service?
Businesses benefit from automated customer service to quickly respond to more customer requests.
So, here are the advantages of automated customer service for businesses: 
Responding faster to customers
Cost advantage, as no investment is made for the extra personnel
Easing the workload of staff
Minimizing human error
More consistent and reliable level of customer service
24/7 accessibility
So, after all, We tried to share all the details about customer service automation with you. If you have further questions regarding customer service automation and Juphy, please write to us in the comments section. Do not forget to share your experiences and suggestions to improve our content.