There is no single way of doing anything. Similarly, you don't have a single channel to interact with your customers.

Even when they want to reach out to your customer support, they have several options.

They use express mails, smoke signals… Just kidding, they use emails, live chat supports, Twitter, Instagram, Google reviews, and more of them that I cannot count.

Too many different channels, right? It seems hard to manage a good customer service process effectively.

Think of those channels as legos. They are all separate pieces, but they make sense only when they are constructed in harmony.

This is why understanding and using an omni-channel customer experience approach is very important.

When you optimize each different channel properly and gather them together under the same roof, it means that you have a good set of strategies to improve your overall customer service experience.
What is Omni-Channel Customer Experience?
Consider omnichannel customer experience as the main topic. It covers all the processes of selling and marketing your product to potential customers and supporting them with good service through a variety of channels, across several touchpoints.

It refers to the whole process of interacting with customers across different channels with a single approach strategy rather than having different methods for each.
What is Omni-Channel Customer Service Experience?
When it comes to omni-channel customer service, it covers the service part solely. Omni-channel customer service refers to the process of maintaining good customer service and success across multiple channels.

This service model approaches communication between the customer and the company as a whole; it does not separate each step or channel, therefore, ease the way of the customer support.
Why Omni-Channel Customer Service Experience is Essential?
There are tons of articles and statistics to show that customer service plays an important role in improving a business or that customer experience is over everything.
In these circumstances, it cannot be thought that maintaining this experience across several channels is less important.
With an omni-channel customer experience approach, it becomes possible to start your interaction with one channel and end it with another smoothly without losing your customer in the sea of channels.
Omni-channel customer service experience allows businesses to optimize those interactions as a whole, including good marketing and sales strategies.
Okay, great. But, let's make it more specific. What are the benefits of maintaining an omni-channel customer service experience?
It keeps customers attention from the very beginning to the end of their interaction
It increases the percentage of a purchase
It allows you to obtain insight into customers and develop a personalized approach
It decreases the cost of marketing campaigns
4 Omni-Channel Customer Service Examples
Placing a chatbot on a visible part of the web page in case of a need for quick help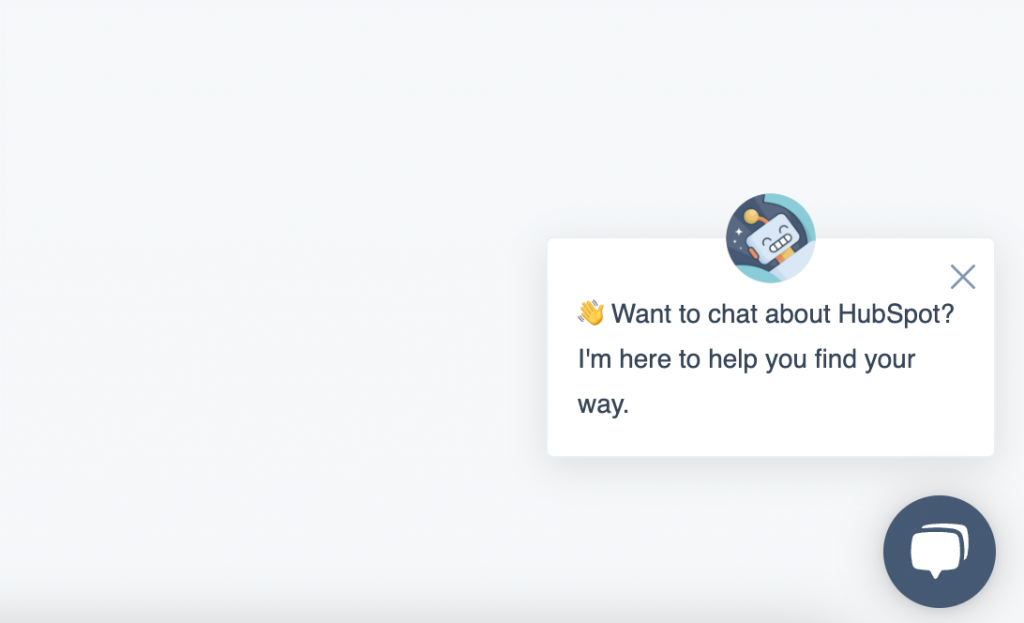 When customers are shopping online on an e-commerce website, or considering a purchase while playing around in a SaaS product, the little icon of a chatbot gives them a sense of presence, presence of your customer support to help them in case of a need, or a small chat.
This smooth transition from pages to customer service is a good example of omni-channel customer experience.
Starting with live chat support, sending a video tutorial, and ending up in a short call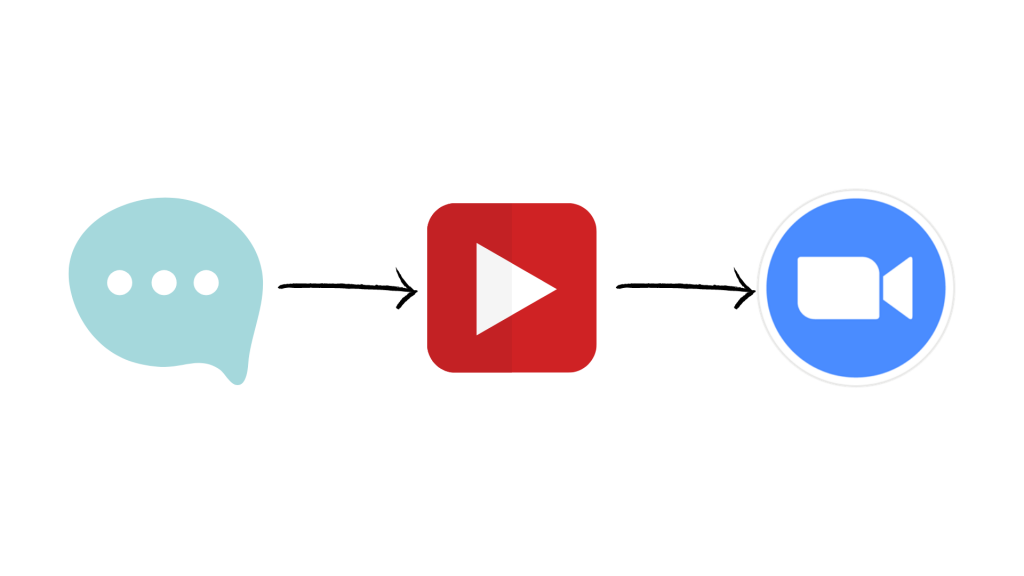 When you are helping your customers to figure out how to do something within your product, words might sometimes remain insufficient. You need a way of showing how to do it or practicing the method together.
When you realize that chat is not enough, move on with other channels to help them, which is the very point of performing omni-channel customer service.
You can get help from different tools, but remember that you need to make the transition very smooth. How? With a word of mouth and inserting links in the right places.
Sending mails but moving forward with phone calls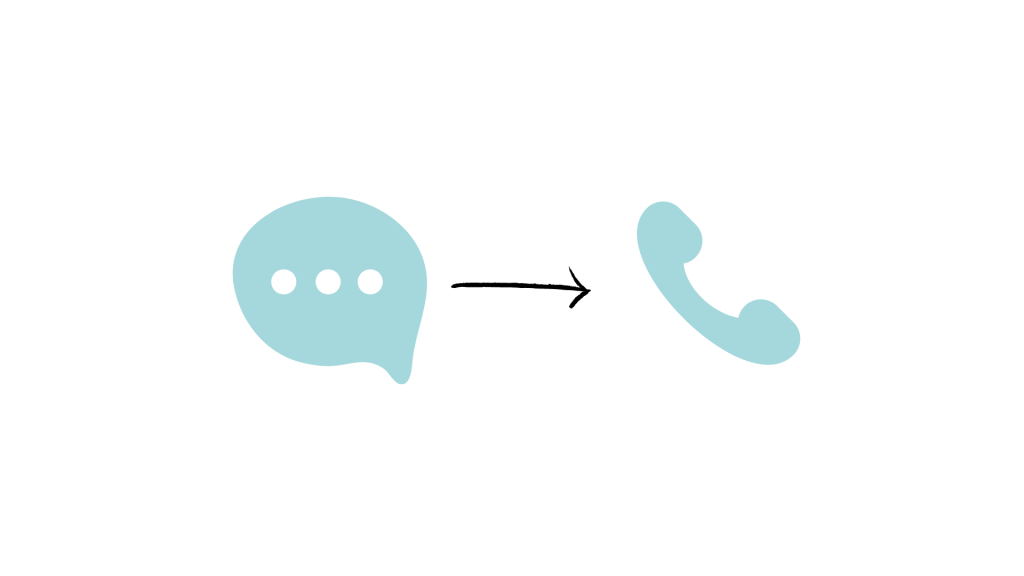 An old way of interacting and communicating with customers, but still can be a good way of moving forward, and of course, a great example of omni-channel customer experience.

In a scenario that you have an e-commerce business and somebody had a purchase from your online store, it really gives the sense of security in case of a problem.

If they still haven't got the product after a month since they make the purchase, they can reach out to you via chat. However, if you can also support them via phone afterwards, they will feel more comfortable with you. It will prevent a possible bad review.
Placing a Help Center inside your web page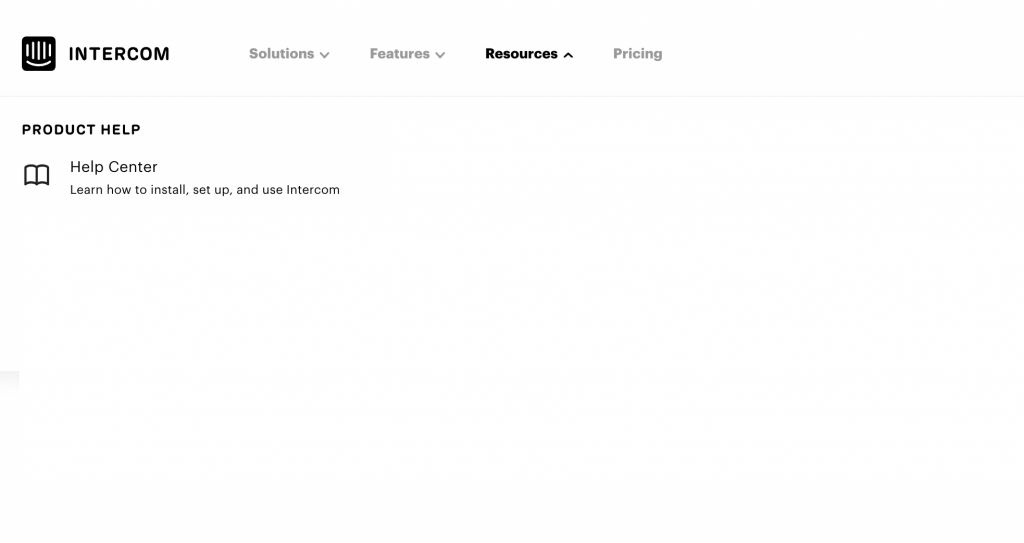 Placing a Help Center page with a one-click away also provides an omni-channel experience when users need quick info or want to see FAQs.

These knowledge base pages has a comment option to lead your customers to chat in case of a need or misunderstanding, which also provides an omni-channel experience.

You can also reach out to your customers who reacted to your articles later to learn why they are unhappy with the relevant information.
Using every social media channel for customer support, and reaching out to them via those channels or email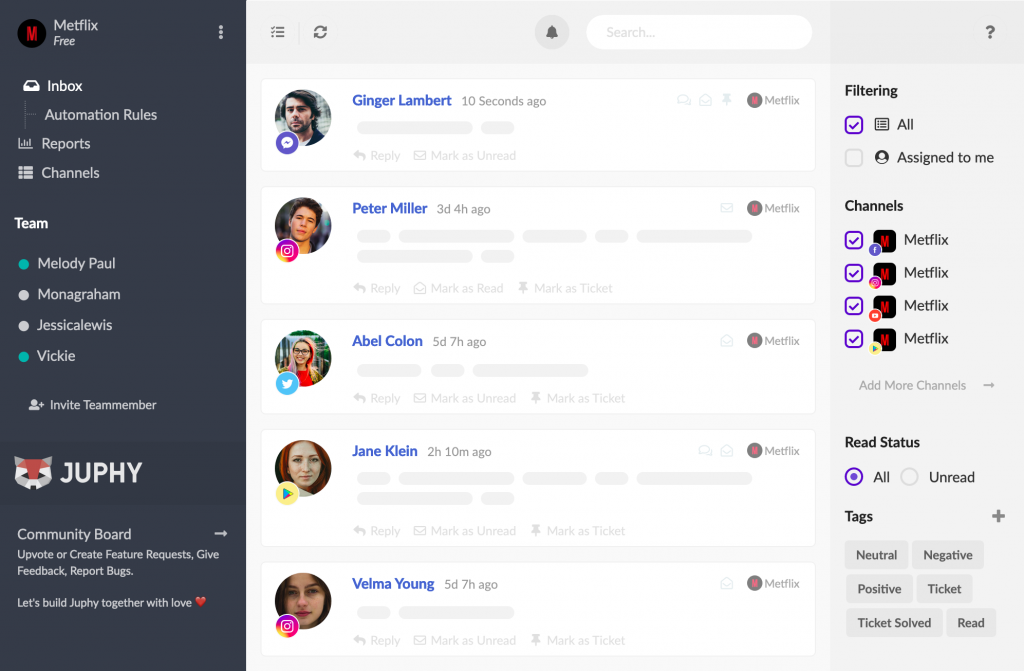 People used to spend too much time reaching out to a call center when they had a problem with a product or a service.
But, nowadays, with the rise of social media channels and apps, companies turn their face to these environments as a new kind of call center.
In a world that people are constantly scrolling down on Twitter and Instagram all day long, you need to give them a chance to reach out to you on these channels.
Every day, companies receive a great number of comments, messages, complaints, feedback, and support requests via Instagram, Facebook, Twitter, YouTube, Google Play Store, App Store, Google My Business, WhatsApp, Gmail, and many more platforms.
It can be very difficult for companies to manage all of these communications effectively on separate platforms.
You can gather them on a single dashboard and reach out personally via different channels. What dashboard? I'll tell you more hereinafter.
Juphy, for example, integrates all customer communication channels into a single platform and enables companies to manage all customer comments, messages, support requests, and complaints from a single platform. This not only saves the brand a lot of time but also simplifies the customer support process.
5 Tools to Optimize Your Omni-Channel Customer Service Experience Approach
These tools help you to maintain your omni-channel approach in a more consistent way:
Juphy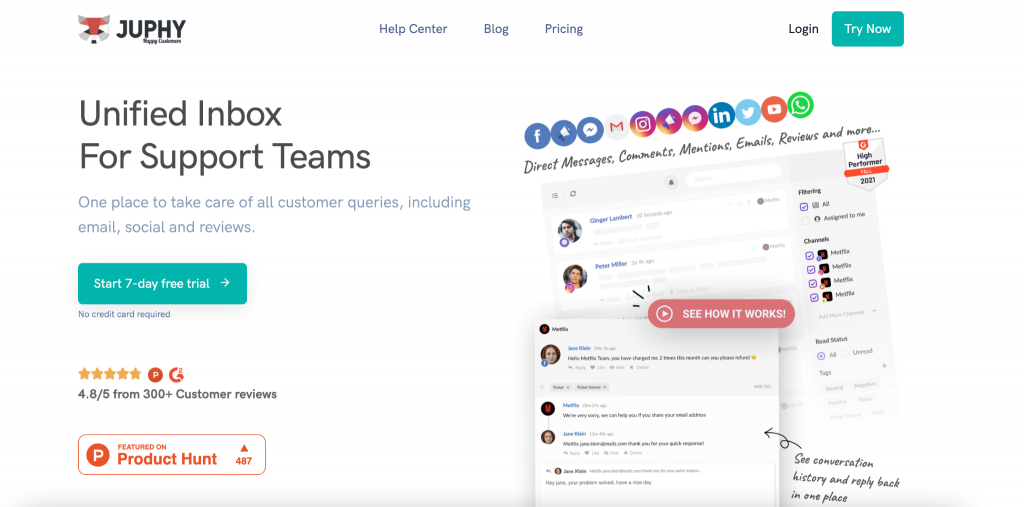 Juphy is a collaborative unified inbox that enables businesses to manage and respond to all their user engagements from email, social media, chat, and third-party review sites in a single dashboard.

It's mission is to help companies speed up their customer support and improve team collaboration, leading to faster response times and better customer service. It simply makes your approach to omni-channel customer service easier.
Intercom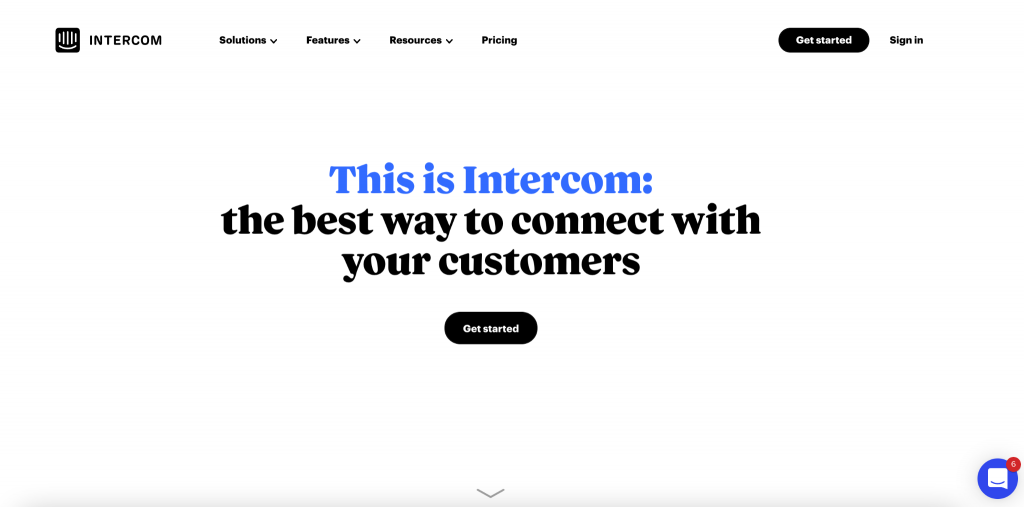 Intercom is a CRM and platform for customer data to provide you with a chatbot, a dashboard for keeping user data, and reaching out to your customers via different channels.

It has a single dasboard for audience data, consisting of automated messages, ways of onboarding, and a help center.

With Intercom, you can create channels like knowledge base and chatbot to communicate with your customers as well as manage those communications.
SalesForce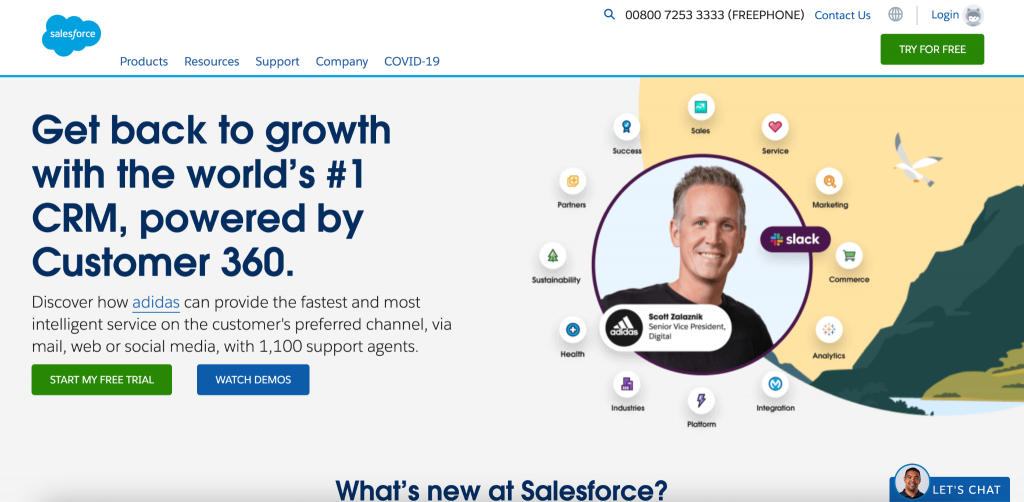 SalesForce is another well-known CRM tool to manage your customer services and support via mail, web, social media, and more other apps.

It is one of the other all-in-one platforms to keep your users data, connect other channels with integration options and make your communication better.
HubSpot CRM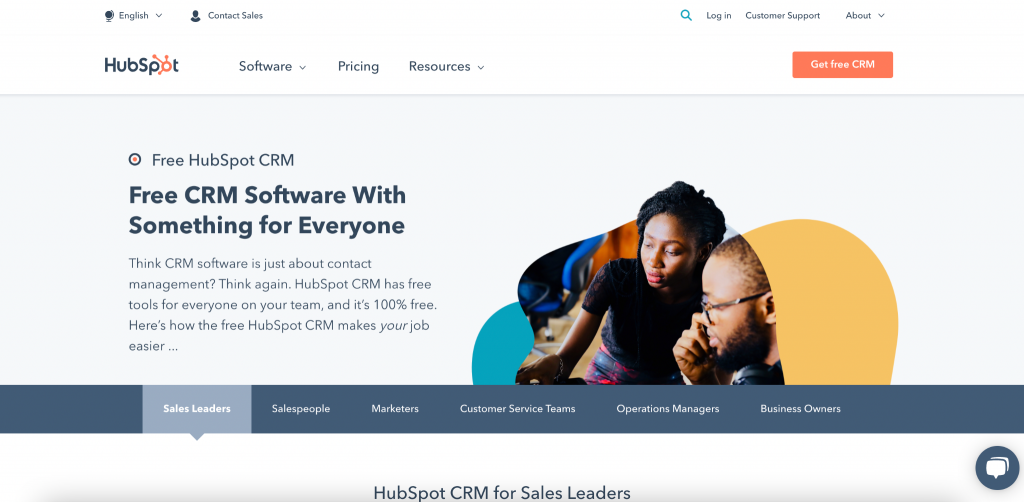 HubSpot has several services, one of them is CRM. It makes your way of communicating and managing customer experience via different channels efficient.

It provides you with an overall experience to optimize this process with a dashboard to view your entire sales pipeline, email/prospect tracking, meeting scheduling, and email integrations and templates to help you to have a smooter omni-channel support.
MailChimp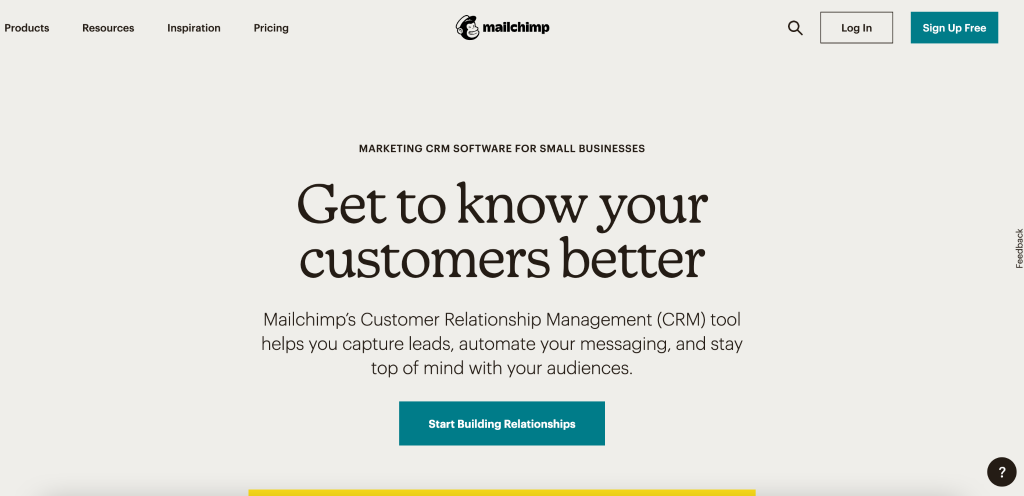 Mailchimp has a Customer Relationship Management service to help you capture leads, automate messages through different channels.

It also has a central hub for audience data, a seamless connection to your key marketing channels, and provides you with the ability to test, learn, and iterate on campaigns.

With a central hub for data and connection to marketing channels, it eases your way to create a smooth omni-channel approach.
Long Story Short
Optimizing a good omni-channel customer service approach helps you to maintain persistent brand campaigns and entities.
Supporting your strategies with well-functioning examples and great tools will keep customers with you, forever…