After 8 years of growth hacking experience, I decided to start a new series called Growth Secret. In the first article of this series, we will talk about how we can generate more leads using our Facebook Page.
In this article, I will show you how we can turn Facebook interactions into high-qualified leads. I know that there are many methods on the internet, but most of them are outdated and paid. In this article, I will explain the free method. How can we do this more effectively from a growth hacker perspective? So let's start.
I'm going to give a quick summary so as not to be boring, please read the whole article to learn more.
How to do it step by step;
Create a post with high interaction and comment rate and share it on the Facebook page. (How to get More Facebook Comments on Your Facebook Posts? I'll explain it in another blog post)
Get in touch with the commenters directly via private message. (Facebook Messenger)
Offer a special carrot to receive your client's email via private message. Ex: Share a promotion code and ask for their contact.
Do you want to try it yourself? Open this demo Facebook Post and send a new comment, you will quickly get a private message from the page automatically. So you will understand better what I mean.
Pretty simple isn't it? At this point, I know some questions came to your mind. I'll answer all of them for you below;
How to reply comments privately?
If you don't use Facebook Ads and don't get a lot of excessive comments. You can simply do this on Facebook manually.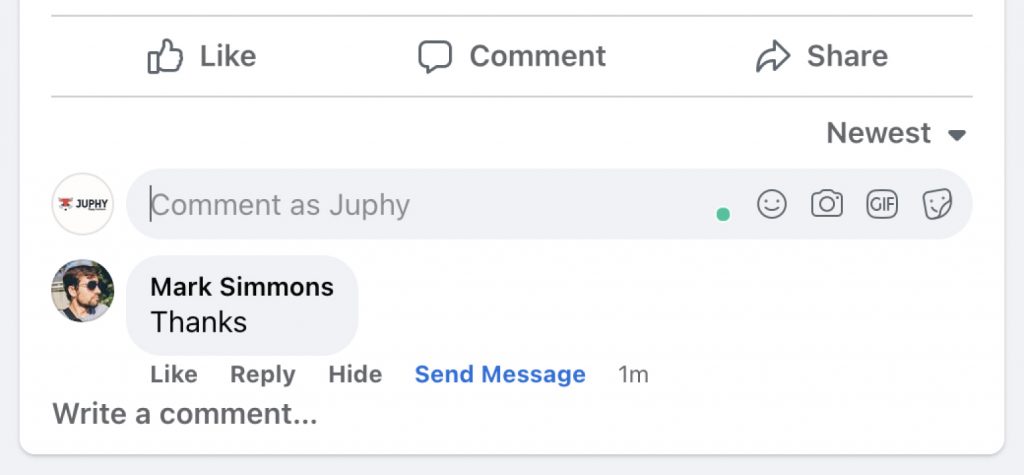 As you can see in this screenshot, you can send your private message with the blue "Send Message" button.
Important: You only have 24 hours to reply to comments privately. If you do not reach the commenter within 24 hours. You don't have a chance to reach out later through direct message!
Conclusion;
Check incoming comments continuously in real-time.
Send your direct messages quickly in 24 hours.
Automated Facebook Lead Generation
I know this job is not easy. Also, if the comment is posted into an Ads Post, it's almost impossible to track and get notified on Facebook by design. Can't we do this automatically? Yes, we can, but you have to use an affordable software service! Otherwise, you can only send private replies manually for free on facebook.com.
Let's find answers to the following two questions to speed things up and activate autopilot for your Facebook Lead Generation progress.
How to monitor any Facebook Page comments in real-time? (Ads Comments Included)
There are many types of posts on Facebook. Standard Facebook feed post, Ads Posts, Dark Posts, Video Post, Visual Post, Poll posts. It is very difficult to keep track of all of them on Facebook manually. You have to use a software service, with a social media inbox tool, you can aggregate all the comments in one spot automatically in real-time, as in the image below 👇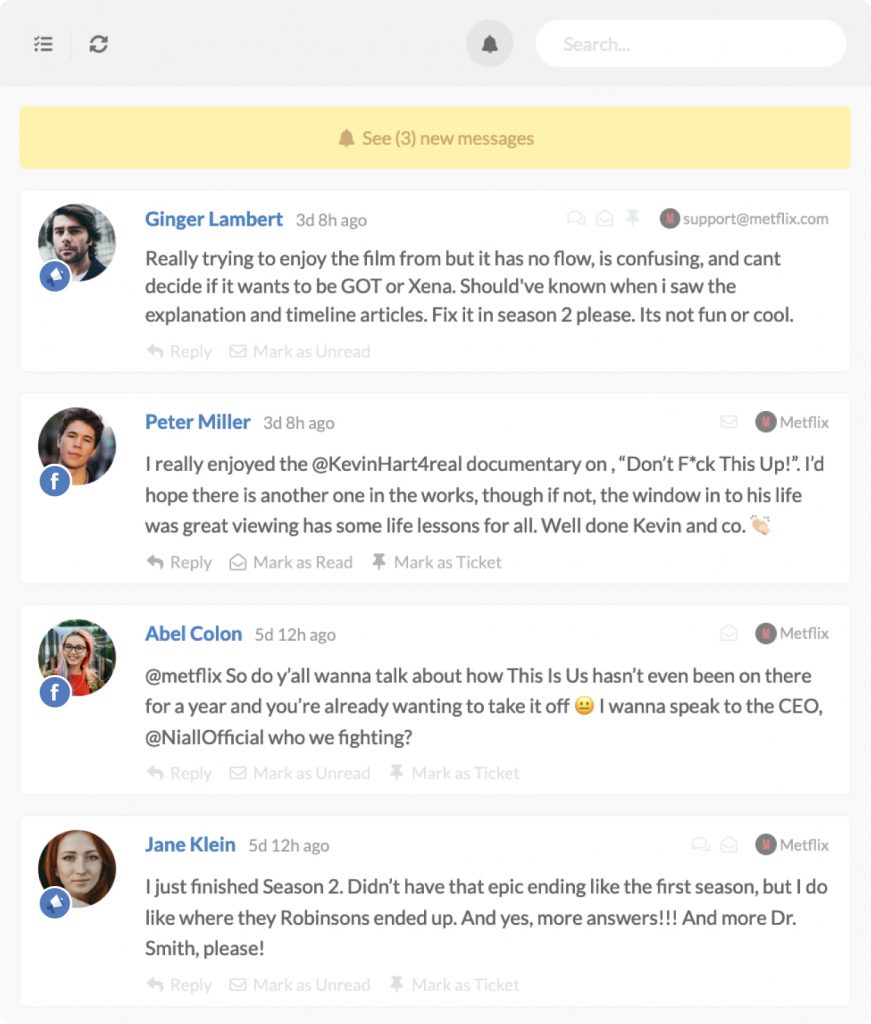 Now that all comments are in one place, you can click the comments and start lead generation as a private message as in the image below.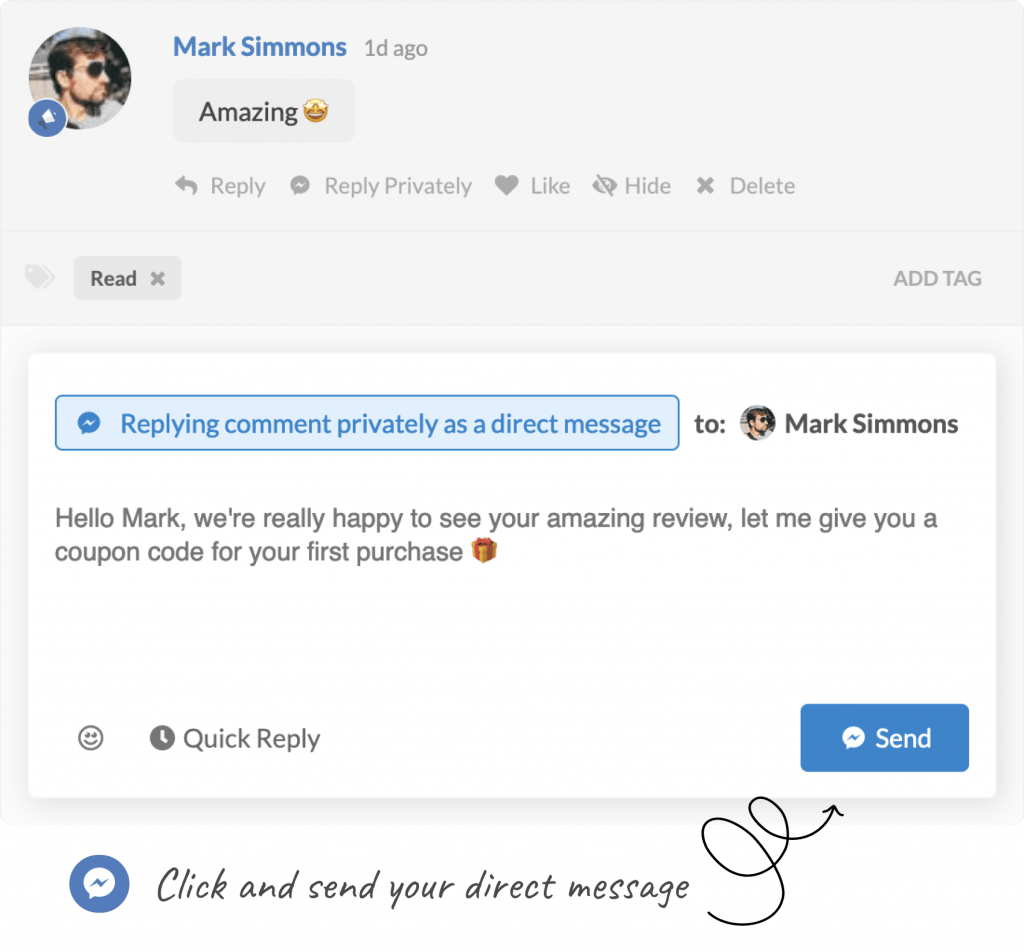 Well, if we take this even further… if we send direct messages automatically, wouldn't it be great?
How to send automated private replies to comments?
At this point, there is no very advanced and suitable tool yet, but the Juphy team has now developed a solution for this issue. They only open this system to a special group and upon request, you can apply for closed BETA. So how?
Open the Facebook Post and send a comment on the Facebook post below, for example, type "Interested".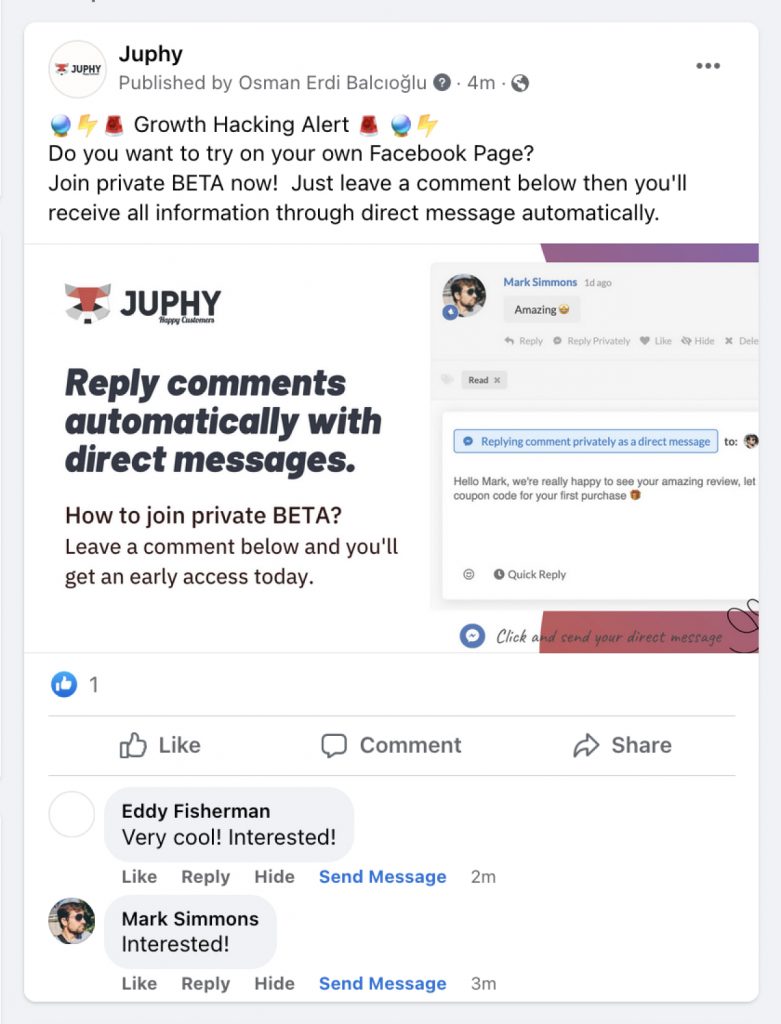 https://www.facebook.com/juphyHQ/posts/2210850262412282
The system will automatically send you a private message and ask you whether you want to join the beta or not. If you accept, you can quickly answer the comments on your Facebook page and gain new high qualified leads quickly.
If you have more questions, chat with one of our experts now. We are open to your questions 24/7 through live chat.