One of the most substantial advertisements for brands is to shine out on social media. You should provide a satisfying service for your customers on different social networks if you want to succeed. At this point, it is essential to measure social customer service performance. Then, how is social customer service performance measured?
Create Your
Social Inbox Now
Manage all social media customer support inquiries in a unified inbox.
How to Measure Customer Service Performance?
Nowadays, many consumers convey their brand-related questions and complaints through social media. This recent switch revealed the requirement of social customer service. Thanks to the service, it is possible to strengthen communication and create well-founded customer relationships. Chip R. Bell, known for his consultancy in this field, states his opinions as "Loyal customers, they don't just come back, they don't simply recommend you; they insist that their friends do business with you.".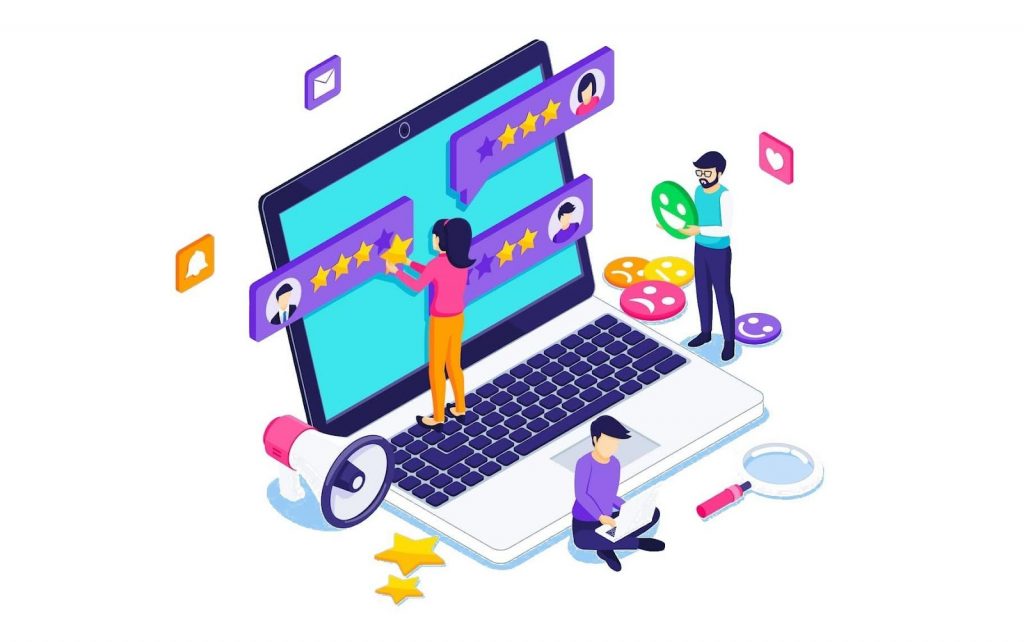 Your satisfaction analysis of customers is an indicator to set a target for providing customer support service. Having defined strategies and performance improvements depend on a few criteria. Customer service performance criteria guide you in increasing your brand equity.
While monitoring the customer service performance, determining plus and minuses might result in a complicated output. Therefore, you should classify the criteria to obtain a less complex document. Classified criteria will enhance your social media customer service in terms of efficiency, performance, and quality metrics.
Which Metrics Are Important for Social Customer Services?
KPI, which is a performance indicator, identifies the goal-driven strategies to lead you on your journey by determining the performance criteria of companies. Metrics are your assistance during that journey to provide performance measurements. We can categorize them as efficiency and performance metrics.
Efficiency Metrics
Efficiency metrics reveal the performance criteria of your employees' efficiency at work. By considering those performance criteria, deficiencies are specified.
Automated Customer Support: Automated customer service is perhaps the easiest customer support service in this digital era. By courtesy of this self-service, analysis is as easy as ABC. It can answer frequently asked questions of the customers without any representative necessity. Automatic chatbots provide the fastest service for canned replies. Quick and efficient answers not only enhance customer satisfaction- but also save time for your other customer service operations.
Customer Demand Per Hour: You can determine the support demands of customers based on the time of the day so that you can present daily, weekly, and monthly analyses of demand schedules. According to this, you can predict when the workload increases and improve customer satisfaction by providing faster and more efficient service at any time. Customers expect you to allocate time for them even during the busiest days.
Measuring Tags and Sentiment Analysis: By identifying and tracking tags and keywords on your social media accounts, your customer support team detects the words frequently used by the customers and measures their positivity and negativity. This analysis provides the graphs of volume, access, and performance in the tag activity. You can optimize your social customer service strategy depending on measuring tags and sentiment analysis.
Question (Ticket) Volume: Ticket volume is defined as the number of support demands from customers in a specified time frame. Tracking the ticket rate promotes planning your workload of customer support service. You can serve equally for the customers by observing the busy periods so that they will be pleased by your service. It can also minimize the number of questions that should be answered for the first time.
Efficiency metrics will assist your brand greatly in examining how productive your teams are about achieving their goals. These metrics filter what your company's success depends on. You can utilize metrics to measure the efficiency of your team. Automated customer support, customer demand per hour, measuring tags, and ticket volume are among the metrics used for tracking companys' productivity.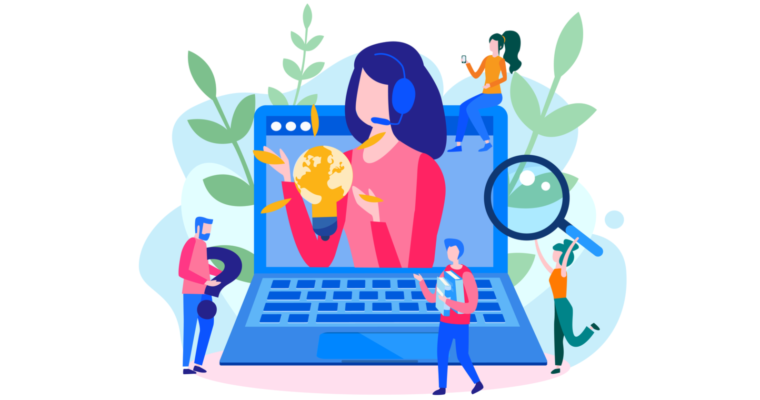 Performance Metrics
Performance metrics are tools to measure the company's activities, attitudes, and performance speed. As your company works hard for the goal, these metrics contribute to your efforts. Measurements within a definite time frame assist companies in reporting performance-based data. It is essential to use performance metrics to measure the customer support service performance, investigate individual and teamwork, and observe the proximity to goals.
Average Response Time (ASA): Average response time shows how long it takes the customer support service to respond to the questions received. It is measured based on the customer representative, not the question. Average response time can be based on hourly, daily, weekly, monthly, and annual periods. Determining the average response time can make a significant contribution to optimizing customers' operations for support requests.
Average First Response Time (FRT): Average first response time is the time frame between the first moment of question received and the moment when customer and representative communicate. Keeping the average time for the first response at a minimal level will win your customer's heart.
Average Handle Time (AHT): Average handle time allows you to define the period that your customer support team spends on each question received. The excessive time spent reveals whether the customer support team responds efficiently, so AHT increases. However, the lower you keep AHT, the more time you create for other customers.
Mean Time to Resolution: The average time to resolution represents the time from the moment your representative viewed the conversation to ending it as a resolved issue. Long resolution time directly affects customer satisfaction. You can communicate with your customer representatives to enhance a fast and solution-oriented service by some precautions.
Resolved ticket/inquiry rate: Tracking your resolved inquiry rate will show how sufficiently and efficiently your team is handling the issues and problems. This metric can be calculated by dividing the total number of resolved tickets by the total number of tickets.
The fact that each business has different principles and fields also creates goals different than each other. Performance metrics measure whether your company's teams deliver the goods for the achievements. Your team has an easy time finding the right path for the benefit of the company. Average response time, average first response time, average handle time, mean time to resolution, and unresolved tickets are metrics that you can measure to achieve goals with your social customer support service team.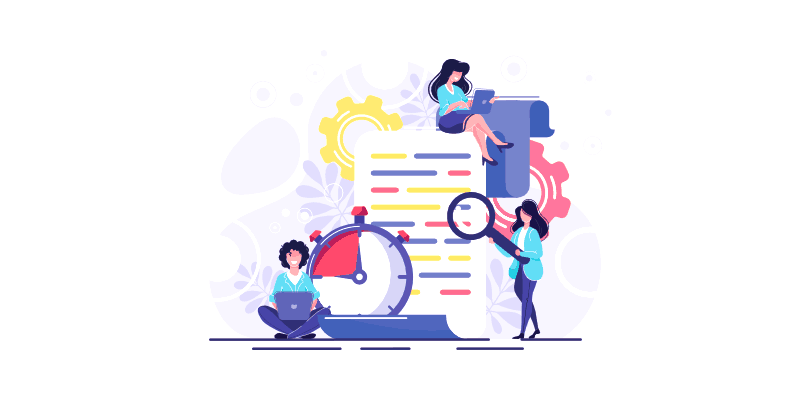 What Advantages Does Juphy Provide in Measuring Social Customer Service Performance?
Juphy provides automated collaboration and performance reports which ensure improved efficiency for companies. However, you should understand the importance of these reports to test the performance of your customer support team and fully detect the relevant deficiencies.
Firstly, Juphy displays the number of conversations your customer support team had in a specified time slot. Afterward, it exhibits a main graph based on your average response time and the total number of conversations you had through various channels. Lastly, you can observe which customers want to interact with your business and examine the individual performances of your support team.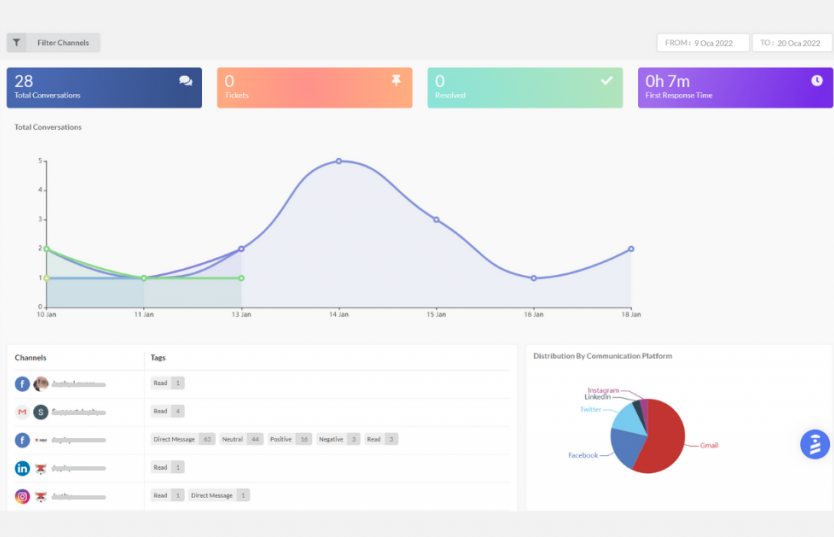 With this feature, you can also embody the contribution of your support team to the average response time and the number of mutual conversations. Juphy assists you in finding your path with its performance reports. That will take you one step ahead in customer satisfaction. You can see the impact of these reports on expanding your goals, as well.
Following the results of your set metrics is quite simple with Juphy. Providing a unified inbox can help you measure the performance of your customer support team. Metrics reveal the issues to consider and team members who remain incapable. According to the customer support data in your work areas, the results you obtain are the performance analysis for your company. Thanks to the customized reports of Juphy, the performance analysis is accomplishable so that you will put your customer satisfaction over the top.

Kerem C
Founder, Small Business
"Today many businesses have to manage multiple social media accounts. It takes a lot of time and energy to keep up with all the different platforms, respond to messages, and post new content periodically. Juphy's one-screen dashboard allows you to manage customer messages (both view and respond) from different channels in one place which is a huge time saver."

Measuring the performance of your customer support team is way easier with what Juphy offers. We know that quickness and efficiency mean everything to customers, so the productivity of your support team has an impact on customer satisfaction. Juphy promises to observe your team and analyze these observations for your company. All the details about your team are available with Juphy. If you are interested in the numerous features of Juphy, you can visit the website and contact us!
Create Your
Social Inbox Now
Manage all social media customer support inquiries in a unified inbox.
Related Article