If you are a candidate applying for a customer service position, you need a cover letter where you can explain your qualifications and experience. Cover letters have a significant impact on employers for you to stand out from the competitors. So, what are the advantages of writing a cover letter? How is it written?
Create Your
Social Inbox Now
Manage all social media customer support inquiries in a unified inbox.
Why Is Cover Letter Important When Seeking Employment?
A cover letter is a text where you should express all your positive qualities with compelling sentences to convince the manager. It represents your compatibility and ability to handle the position with your relevant skills and experience. Additionally, expressing that you are a good fit for the job position might lead to positive recruitment results.
What Should Be Included in Your Cover Letter for a Customer Service Job?
The most crucial thing in the cover letter is to provide attractive sentences to convince the reader to read the rest of your letter. It is not the right strategy to arrange these sentences only to attract the reader. You can also mention your education, work experience, past experiences, and qualifications. For instance, if you have problem-solving skills in customer interactions, listening and empathizing skills, and clear communication, you should highlight those. We can list the factors that should be found in your cover letter for a customer service job as follows:
Greet the Manager
You can start with a respectful salutation in your cover letter. That shows your awareness of the letter's formality, and you pay attention to keeping the letter respectfully. For example, you can address the reader as "Dear Hiring Manager, Dear Recruiting Manager", etc.
Use Elevator Pitch Sentences
The most vital part of cover letter writing is to form remarkable sentences. Therefore, the things you express at the beginning will have a significant share in the evaluation of your letter. You can mention your goals for the job you're applying for, how well-suited you are for it, and how excited you are to work for the company. A strongly constructed couple of sentences might give you the keys to your new job. Therefore, you should keep in mind that CVs are quickly controlled when recruiting, which means you should express yourself clearly and concisely.
Show Your Work Experience as an Example
Cover letters are excellent opportunities to show your successful experiences to the employer. You can summarize your past achievements by telling them about your work experience. Don't forget that businesses pay attention to the education levels. You can prove that you are a sufficient candidate with your experiences. It will also be meaningful to add your recommendations and opinions about the job position you are applying for. That will show them you already take responsibility for the job through your creative solution and recommendations and affect the recruiting managers.
Support With Relevant Data
You can provide reports and data in your cover letter to show how pleased your customers were with you. Presenting the ratios that emerge from the score fascicles such as CSAT as data will contribute to your efforts. Keep in mind that the more evidenced data on your skills and performance, the more professional you look! That increases your chances of recruiting as well.
Do a Spell Check
Communication is of critical importance for employers. Therefore, recruiting managers conduct interviews first in writing and then in person to see these skills. That means you need a spell check during this kind of formal writing. Any typos indicate that you didn't proofread your letter for a second time. That might create a hasty and insensitive image of you for the manager.
Have a Strong Closing
When closing your cover letter, you should indicate that they can always contact you. Besides that, you can use expressions such as "Thank you for your time. I look forward to hearing from you.". In the end, add a "Best regards" or "Sincerely" synonym. That has an important effect to show how you communicate with others. Don't forget that the candidates with a strong opening and closing are more likely to be preferred by the managers comparing the others.
Example Cover Letter
You can arrange your cover letter by referencing the example letter below.
Your Name and Surname:Your Address Details:Your Phone Number:Your Email Address:Date:
Dear (Hiring Manager's Name),
I am deeply interested in the job opening for customer service at your company. I would like to. As a person with an experience in customer service, I would like to take my career one step further by working at your company. Working for an important company like yours is among my career goals. I am confident to say that I would be a valuable asset to the role.
I have worked in the (…….) company where I was included in the customer support team as a customer representative for (…..) years. I have extensive experience in (mention data of your previous work). During my career, I have become a person whose opinion is considered for many different jobs. (add your career experiences from different projects).
I am excited to see my contribution to your company with my previous experiences in customer service positions. I look forward to discussing more on how to use my skills and experience for your business most effectively.
Thank you for your time and consideration.
Sincerely,(Your Name)
Conclusion
You should always keep in mind the importance of tone and communication in customer service. The content of your cover letter will be a guide for recruiting managers to test your communication skills. You can form your cover letter by considering the factors above and taking a look at the example.
Create Your
Social Inbox Now
Manage all social media customer support inquiries in a unified inbox.
Related Article – How to Increase Your Customer Service Team's Productivity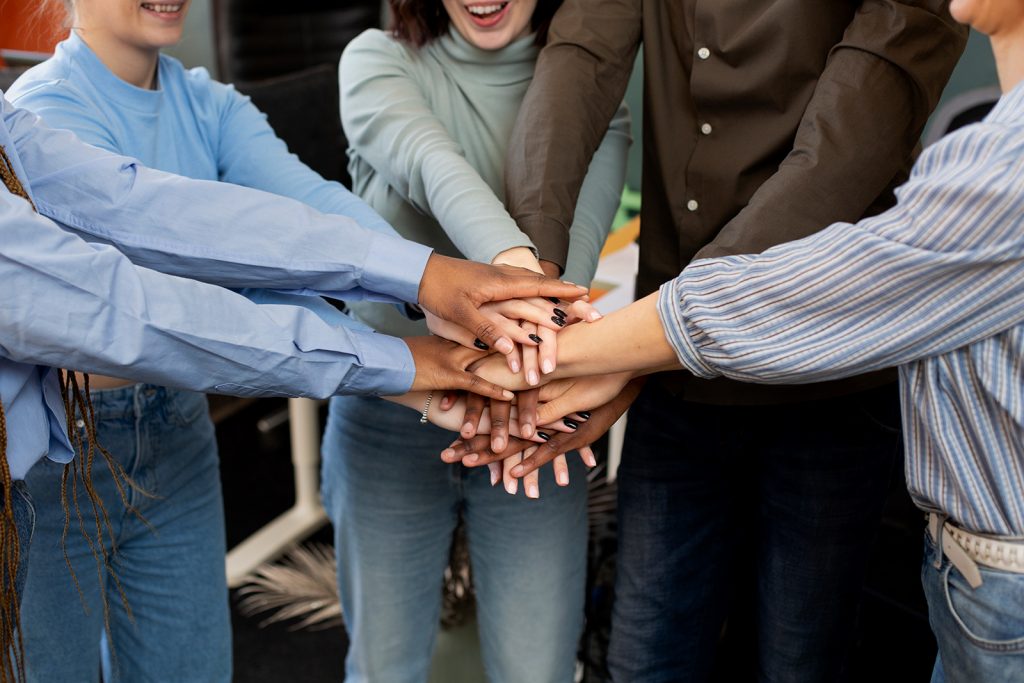 Start exploring Juphy and its brilliant features to increase your customer service team's productivity and make their duties easier. Read more.