Introduction
In movies, the number one enemy of successful teamwork is bad luck. Despite being highly trained professionals, more than half of the team gets eaten by zombies because somebody steps on broken glass and makes a noise. In real life, however, we never blame luck. Insufficient information, lack of communication, and poor timing are the main reasons for failure. Since bad business is way scarier than a zombie feast for many people, companies try to build and maintain failsafe team collaboration systems. While some companies set endless meetings for this issue, others use team collaboration tools that enable seamless communication.
Why Is Successful Team Collaboration Important for Your Business?
Currently, we are living in a world of specialization. Unlike Leonardo da Vinci, even the best of us can't design, engineer, test, produce, market, deliver and service a product alone. Even these groups of work are divided into subdivisions, which makes many teams work in conjunction for the sake of a business. They need to be on the same page about their purpose, roles, and responsibilities. Then there are the more minor but crucial details such as budget, timing, analysis, feedback, etc. As we go deeper, the procedures of the business branch even more.
Although it's possible to encounter completely clueless ones once in a while, most of the people involved in a project group know what they are doing pretty well. As individuals, they might produce outstanding work, but group collaboration is different. People who have different backgrounds and knowledge levels might not always determine how detailed the information they provide should be. Achieving productivity as a team depends on healthy communication of the related parties. Sharing updates, gathering necessary information and documents, and answering support requests on time require suitable tools for creating team synergy.
Common Features of Online Team Collaboration Tools
Instant messaging and group chat
Communicating through email is a little outdated but still great until the CC list gets too crowded. Sometimes you need a small piece of information, quickly. That's why many team collaboration tools offer instant messaging or are compatible with messaging apps.
Document and calendar sharing
Because why should anyone discuss a matter on a platform, decide on the most suitable meeting time in 15 emails, and switch to another platform to share the related documents?
Project groups and permissions
Not everybody needs to be attending in all kinds of business matters. Gathering relevant people in a project group reduces clutter for all. On the other hand, some projects or issues require teams from outside the company. Security should be a primary concern if an online collaboration tool offers this kind of service.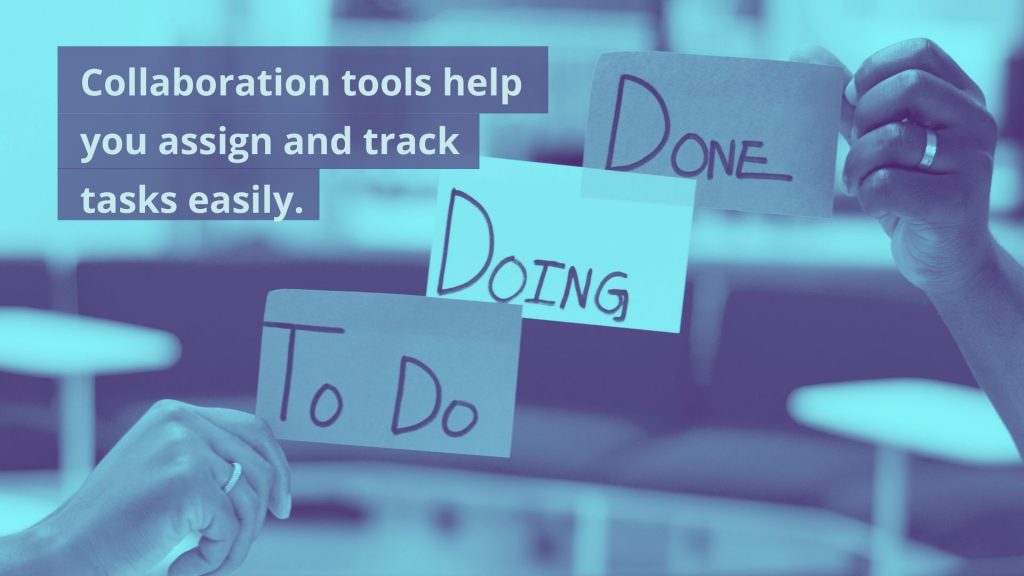 Project planning and tracking
For keeping up with the deadlines and following up on ongoing processes, some group collaboration tools offer kanban boards, timelines, and Gantt charts.
Video meetings and screen sharing
Many people don't like the hassle of meetings, but sometimes the fastest way to advance is to talk. Luckily with online video meeting tools, we no longer need a room full of people from different departments, offices, and third parties for team communication.
Every team collaboration tool is used for better business outcomes. These results are exhibited in the tool's native reports, and the content changes according to the tool's features.
What Are the Best Online Collaboration Tools for Your Team?
Slack is a popular team collaboration tool that brings all of your workplace communication into a single dashboard. It offers instant messaging, file transfers, private and group channels while supporting integration with many other tools.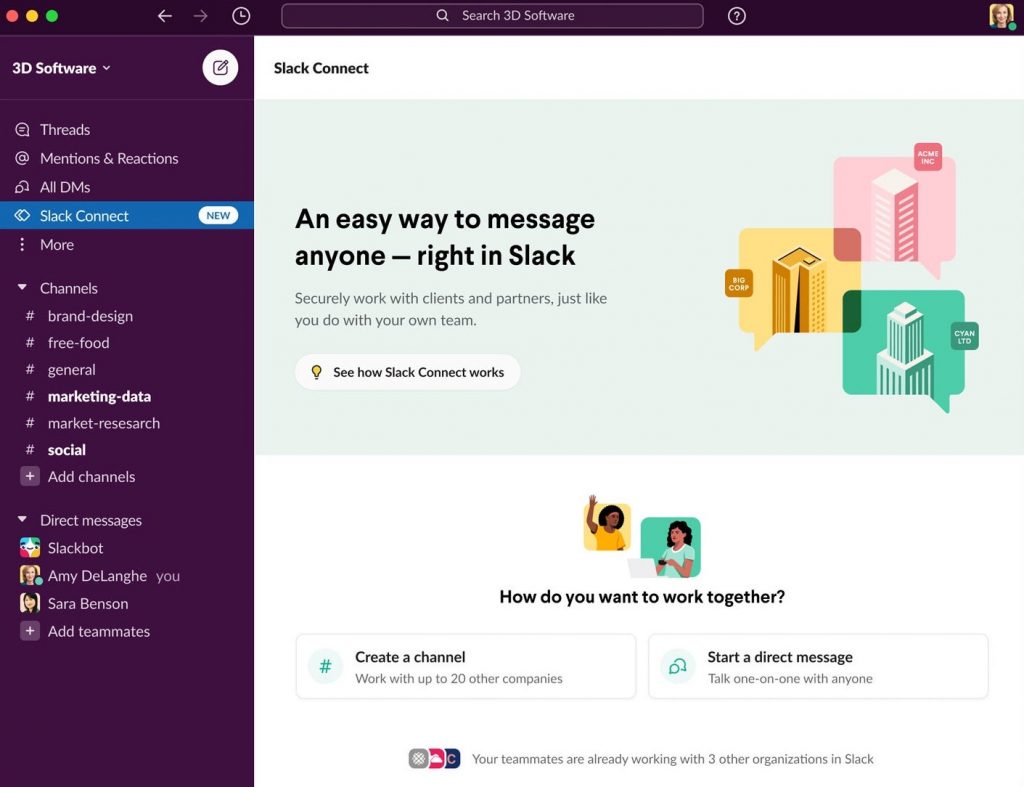 Slack's Pros and Cons
Voice and video calls
Tons of integrations with other software
Requires sign in to switch between workspaces
Juphy is both a team collaboration and a help desk tool, making it as if Slack and Zendesk had a baby. It not only works perfectly as a shared inbox for email correspondences, but it is also a social media inbox that helps you take care of all customer queries, including social media and reviews.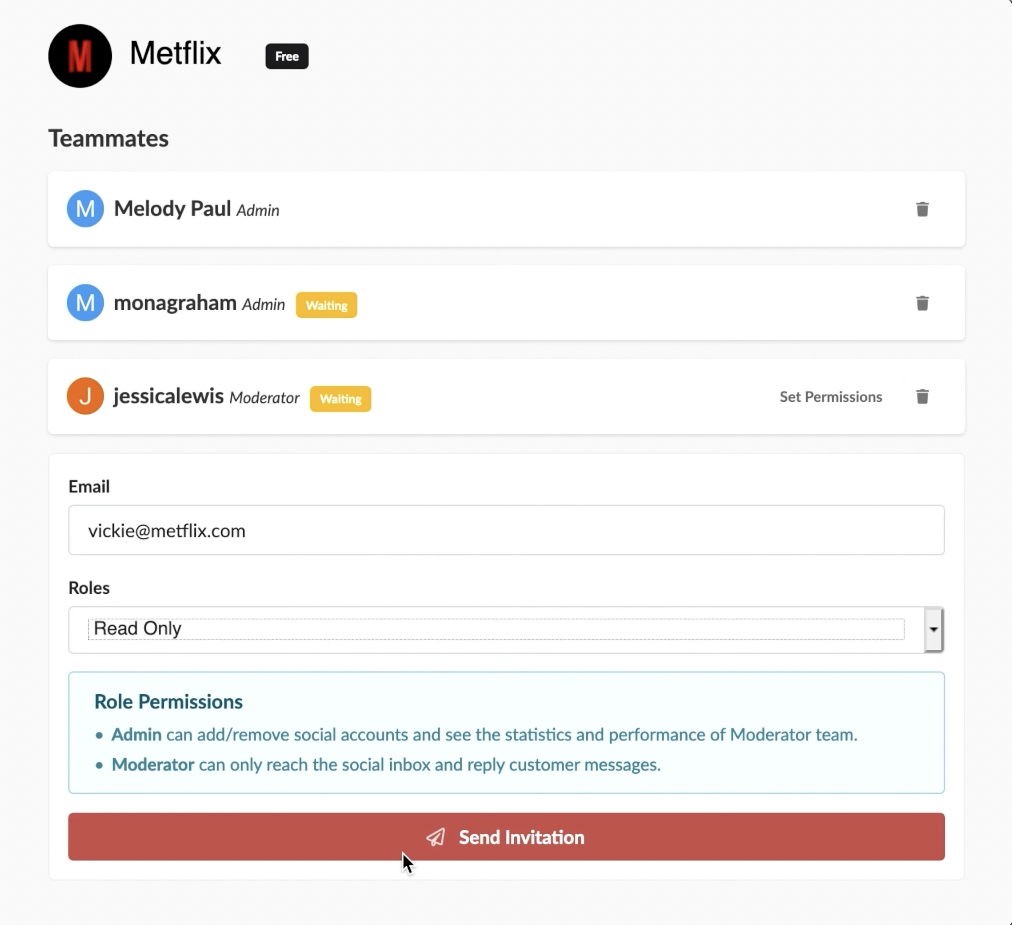 Juphy's Pros and Cons
Extremely easy to operate thanks to user-friendly design
More organized with customizable workspaces
Doesn't offer voice or video chat
Asana is a project management tool that offers different project view styles such as lists, timelines, and boards. You can create project groups, assign tasks to members, and track deadlines.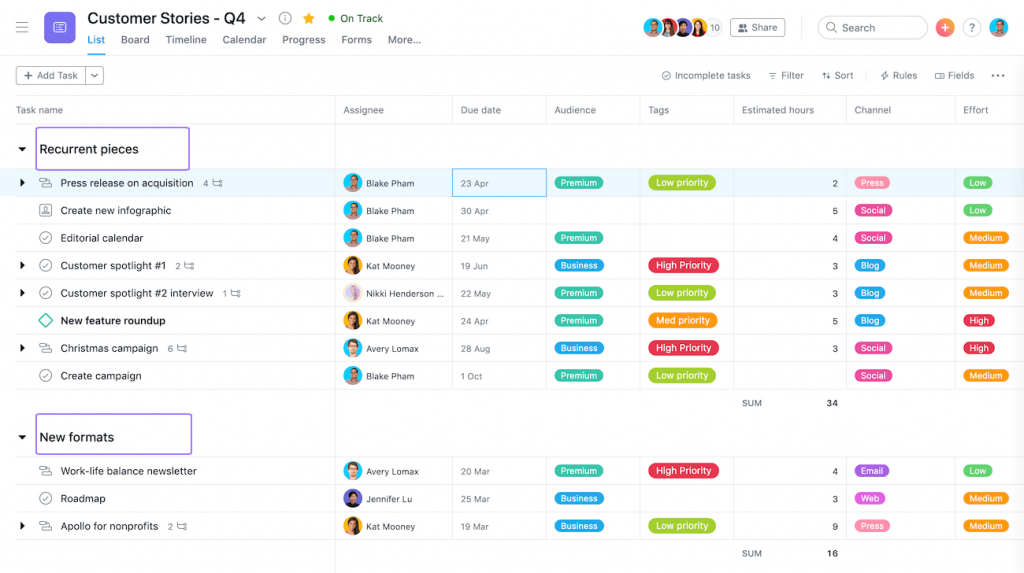 Asana's Pros and Cons
Task and progress-oriented
Task reminders are quite useful
Can be hard to navigate through several projects
As one of the first tools that enable remote workers to keep up with projects, Basecamp still remains among the greatest. It offers a message board, group chat, to-do list and allows file sharing to keep all the relevant information in one place.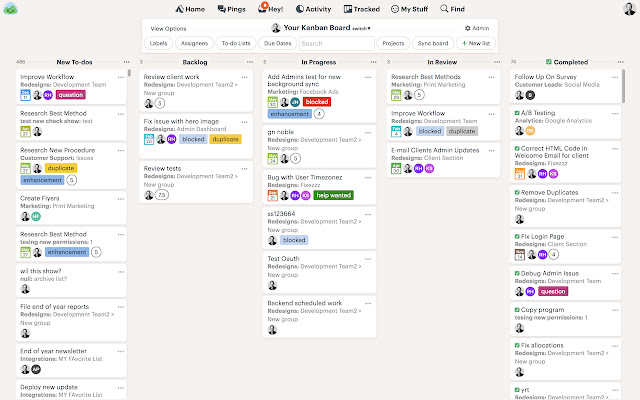 Basecamp's Pros and Cons
Automatic check-in feature allows asking scheduled questions to team members
Limited project views and tracking options
No task priority settings
Chisel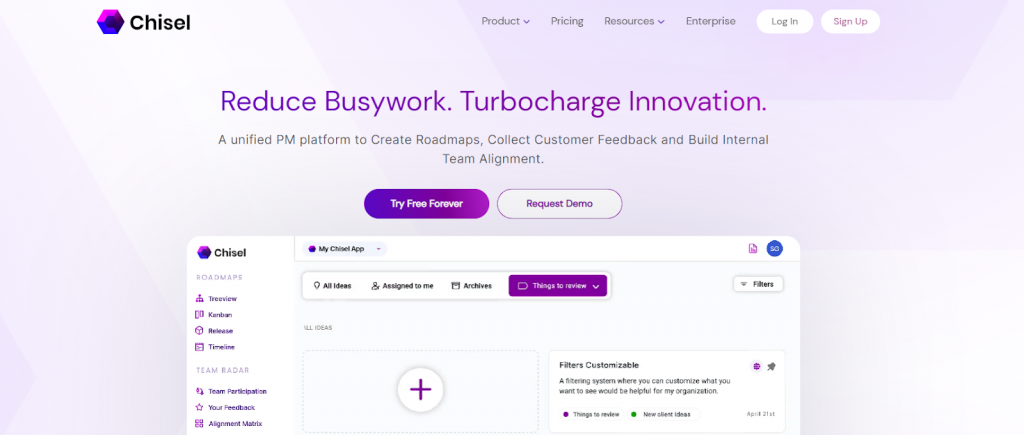 Chisel stands out as the ultimate product management software, offering an exceptional collaboration experience. With its remarkable features for team participation, Chisel fosters an inclusive culture by inviting input from all team members. The platform enables stakeholders to provide prioritization feedback on features through numerical scoring and personalized comments, ensuring their voices are heard. 
The Alignment Matrix feature provides a comprehensive overview of the team's feedback, highlighting areas of high alignment and identifying potential disagreements. Chisel's collaborative capabilities empower teams to make informed decisions, drive growth, and enhance their product management processes.
Pros
Effective Collaboration: Encourages inclusive decision-making.
Insightful Feedback Analysis: Identifies alignment and disagreements.
Con
Learning Curve: Initial investment for long-term benefits.
Google's shared documents, sheets, and slides are classics and work really well for simultaneously editing stuff with your team members. It lacks certain features, but it stands as the go-to tool when it comes to tracking and editing on the spot.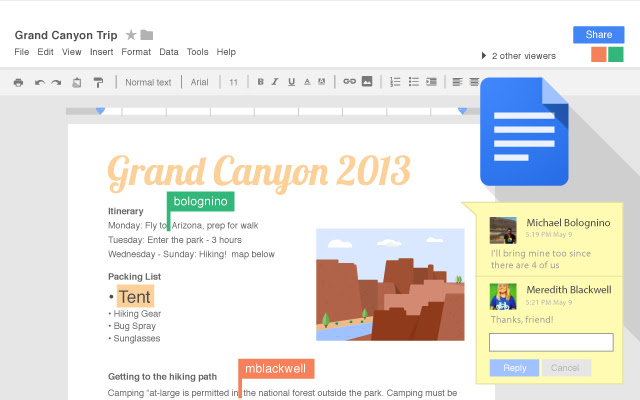 Google Docs' Pros and Cons
Saves all changes automatically
Real-time collaboration on documents
No other features like task or deadline tracking
Basically Evernote is a note taking app that allows you to share meeting notes or ideas with your team. It is noteworthy because of its amazing search function that even reads handwritten notes and gets you results.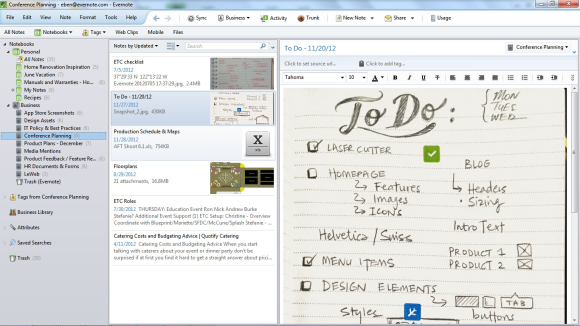 Evernote's Pros and Cons
Nice little app for sharing and editing notes
No project management features
Jira is a project tracking tool that software developers who operate on an Agile framework love and hold dear. It offers integration with feature flagging tools and Agile-specific reports while keeping your product development ideas and processes with enterprise-grade security.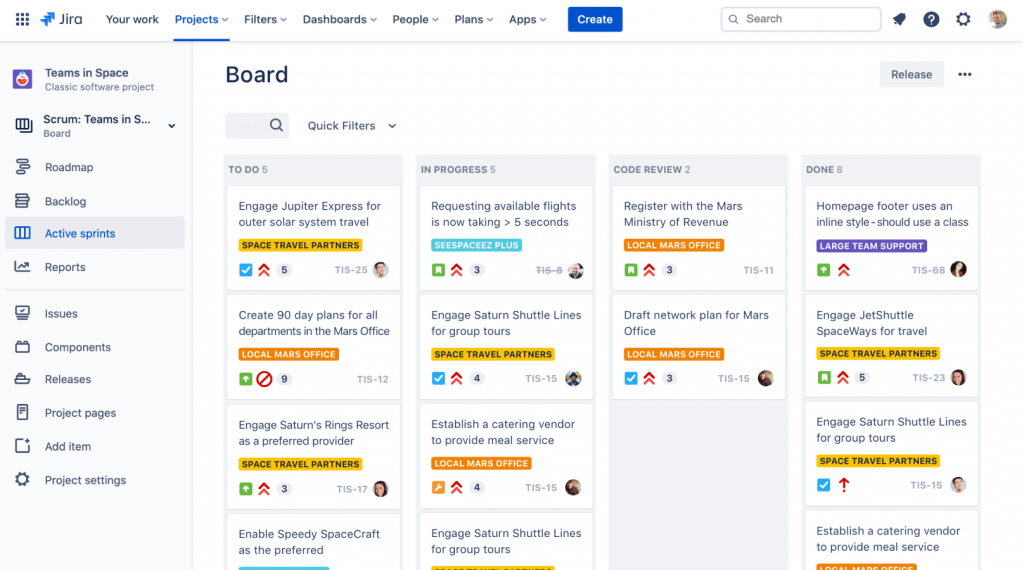 Jira's Pros and Cons
Agile specific reports
Complete issue tracking capabilities
Requires a lot of learning for effective use
Nectar is an employee recognition & rewards platform that allows you to track real-time activity. It is excellent for team engagement because sharing the good work and being recognized for it endorses others to do better. Also, you can boost motivation and productivity with behavior bonuses.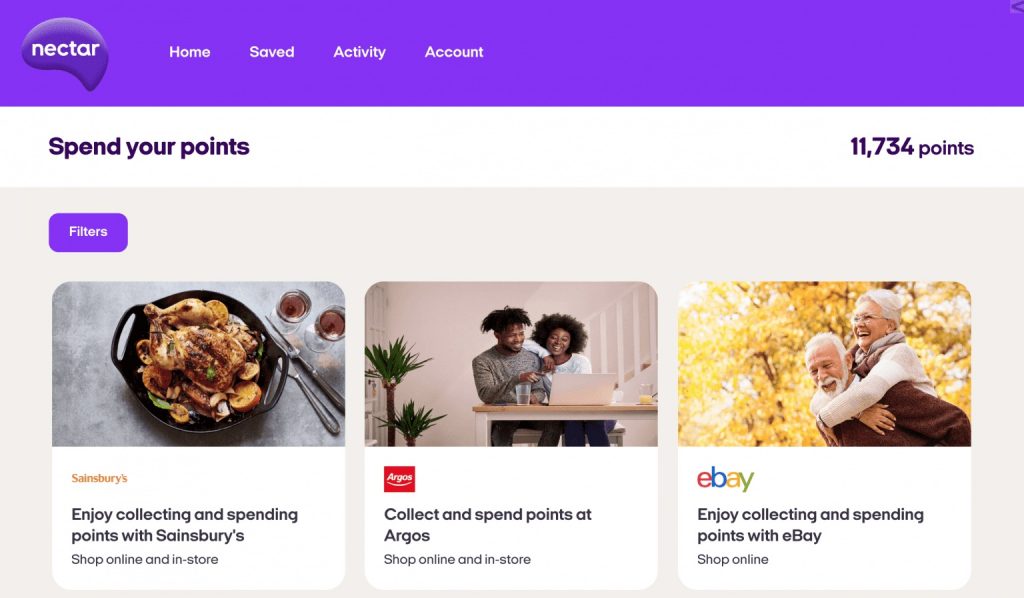 Nectar's Pros and Cons
A "nice to have" tool for boosting motivation
No details on projects, only recognition and rewards
Juphy's Features and Benefits for a More Productive Team Collaboration
Juphy is a single dashboard solution that incorporates customer support services, team management, and collaboration features along with basic project management.
Juphy's shared inbox allows customer support teams to track and respond to queries from the most popular social media platforms, email and review sites. You can create customized project groups and invite all the relevant people from inside and outside the company to collaborate.

Kerem C
Founder, Small-Business
"Today many businesses have to manage multiple social media accounts. It takes a lot of time and energy to keep up with all the different platforms, respond to messages, and post new content periodically. Juphy's one-screen dashboard allows you to manage customer messages (both view and respond) from different channels in one place which is a huge time saver."

The user-friendly design makes it extremely easy to classify, prioritize and delegate tasks and tickets to members. It allows instant messaging right from your inbox so that you can pass internal notes and discuss the issues with your team in real-time.
Click here to start your free trial period and see how it improves team communication and groupwork possibilities only in 7 days. You can see the outcome in the reports section and even get inspired to find new ways to boost motivation and performance of your team.