Managing a remote team can be challenging, especially for employers. Just like a long-distance relationship with a partner, long-distance relationships with your employees have challenges and hardships but can be sustained successfully if taken care of properly. In this article, we will try our best to give tips & tricks for you to manage remote teams efficiently.

Thanks to the developing technology and with the pandemic, unfortunately, remote working is becoming more and more popular every day. Of course, it is not as easy as it sounds. Remote working comes with several different requirements and necessities in order to achieve complete success.
If you expect a smooth workflow, an ideal dynamic inside the business, a responsive team, and proper cooperation in your business, there are various factors that you need to consider when assessing the needs and options of your team.
Create Your
Social Inbox Now
Manage all social media customer support inquiries in a unified inbox.
What Are the Pros and Cons of a Remote Team/Employees?
Having a remote workforce can be both advantageous and burdensome for business owners. Many of them might feel out of sorts at first, and they'll eventually learn how to manage their employees effectively.
Cons:
Hard to maintain discipline
Distractions at home
Adaptation process
Lack of communication
Misunderstandings
Difficulties in getting information
Difficulties in monitoring employee performance and responsibilities
Productivity problems
Insufficient supervision and feedback
Social distance
Inability to be aware of your team's overall situation
Pros:
Reduced expenses
Relaxed and comfortable work environment
Time-saving
Higher motivation
Personalized working style
No office place needed
Fewer interruptions

Depending on the business or employee personas, we can definitely list more pros and cons; however, the main focus of identifying these is avoiding and downshifting the negative impacts of remote working on your business.
We can say that success in managing remote teams is mostly about having clear and effective communication. However, it is not that simple and easy. There are a lot of factors to consider when it comes to keeping your employees on track and productive.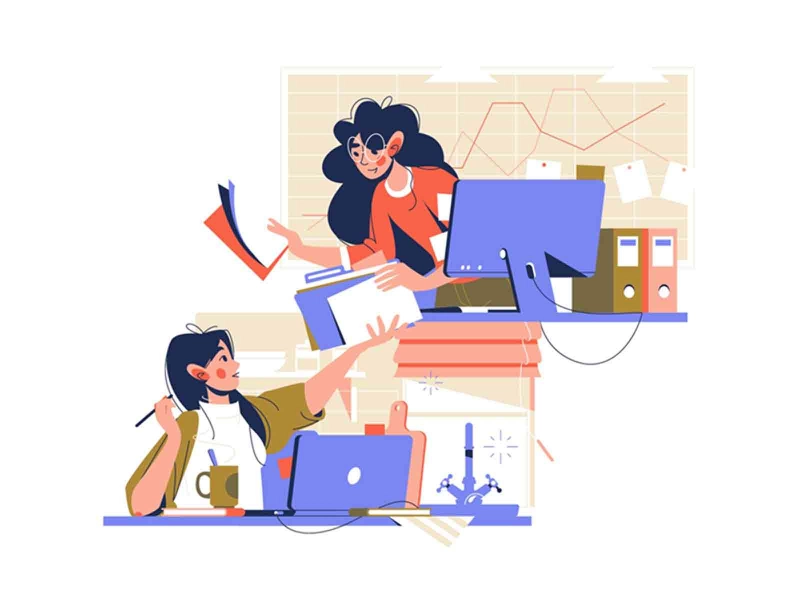 Steps to Manage Remote Teams Efficiently
Determine a remote working style
Setting out rules is the best way of having the ideal working atmosphere for your business. Changing the work environment means there will be a new type of style of how things work in the company and this brings about the need for establishing new standards and expectations.
Stating your expectations and goals clearly will make your team's work more efficient and effective since they will know how they are expected to work from home and what their responsibilities are. Making sure everybody knows what they are required to do will eliminate the possible confusion that might come with the new system.
Have a policy of remote working. Talk with your team in advance and specify your remote working policy beforehand. This way, you can understand what your employees are expecting from you and they can understand their new responsibilities. Finding what is best for your team members will ensure a more peaceful work atmosphere.
Establish clear communication habits
One of the biggest differences of working remotely is that there aren't as many daily interactions while working remotely as there would be in working in an office. In other words, people don't get to have a chit-chat and connect while they are having their morning coffee, lunch, or waiting for the elevator, or a meeting. This might have bad effects on the team in general since people cannot find simple occasions to interact while working remotely. Those little interactions let workers share their work-related issues and ideas, also enable them to socialize.
Employees might start to abstain from asking simple questions to one another or to their superiors since they cannot simply go to a coworker's desk or to their manager's room to have a quick reply. Because of this lack of communication, things can slow down or a simple problem can become more complicated. Plus, employees might feel lonely or left out, and so on. These negative effects can be avoided by replacing these face-to-face interactions with new communication habits for your team.
Make sure you provide different communication options. You might set daily zoom meetings to start the day together with the team and talk about the day's work matters. Using instant messaging tools can also be helpful as it will make interacting easier when compared to mails.
With these communication options, keeping the workflow under control becomes easier. You can benefit from this kind of communication strategy thanks to unified messaging tools like Juphy! Creating the office atmosphere is possible by using Juphy effectively because it provides both joint and one-to-one communication features.
Be flexible but also demonstrate discipline

Working from home enables employees to customize their style of working. They can plan their working hours according to themselves, and this gives them the freedom to maintain their social life and professional life in a balanced way. With the help of employee management software systems, they can be sure that they are adhering to the rules and expectations of the company.
One of the biggest advantages of remote working is being able to work when you wake up, pick your kids up from school, or have medical appointments. However, if things get out of control, this exact freedom can be devastating since it will seem like exploiting the comfortable working style. 
To avoid this, you should ensure your employees are flexible and disciplined. Do not dwell on how your employees are working as long as they understand and fulfill their responsibilities. Feeling trusted will also improve your employees' motivation and feeling of belonging. 
Be available and reachable
Since your employees can't simply stop by your office and inquire about something, it is important that they feel free to reach out to you or to their superiors when they need help with an issue. The thing is, people might not want to send a whole email for a simple issue they are having. But, if they are able to contact you (or they're superior) instantly and easily, most of them will probably prefer talking to make sure what they are doing is right. 
You might set certain times of the day that employees can have short sessions with you. Having mini-meetings on a daily basis is also helpful in maintaining a clear communication strategy. Another option is using the right communication tools, as we mentioned above. If your employees can create notices or tickets (as they can in Juphy) and all team members can see and reply to those notices, solving an issue will be easy and quick. This will save time and effort for all the team.
Focus on outcomes rather than methods
While working remotely, you can't see how your employees are managing the time that is left to themselves. Well, you can't control everything. Instead of calculating how many hours your employee spent sitting at the desk working, focus on the output.
By clearly stating goals, expectations, and the time period in which they should be fulfilled, achieving desired results is possible. Allowing employees to have their own planning will help them to overcome the pressure and feed their motivation.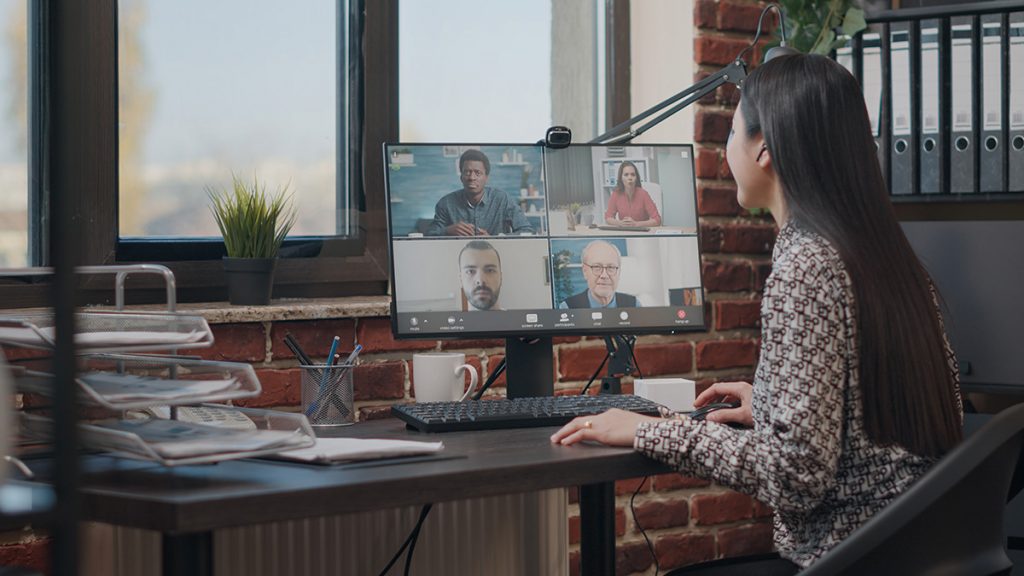 Have reasonable expectations
Setting reasonable and realistic expectations from your employees is essential in remote working. If you assume your employees are capable of doing more than they actually are, you might create pressure and overload duties, which might lead to unproductiveness.
It is best if you have realistic expectations of availability, working hours, projects and deadlines, meetings, and response times. Working from home does not mean that your employees should be available 24/7. Setting policies about every detail will clear out the possible confusion and misunderstandings.
For example, you might set scheduled meetings through a shared file where everyone can see new plans and changes. Plus, determining rules like maximum response time or deadlines will also help improve the flow of work. Transparency is the key to achieving the best results as a team.
Pay attention to teamwork and collaboration
Lack of collaboration and cooperation causes defects and problems in projects. In order to maintain the healthy flow of work, make sure you and your team successfully carry out teamwork by knowing how, when and what to do individually.
Make sure everyone is motivated
Making sure that your team does not lose their motivation while remote working is another essential detail of remote working. You can encourage your team by applauding their good work and keeping in touch with each of the employees.
Stay and keep everyone up-to-date
Like we mentioned above, creating the office atmosphere via tools like Juphy is possible. This way, the team can always stay up to date.
Encourage social interaction
Remote working might lead to employees feeling lonely or left out. Bonding with the team is harder. Planning get-togethers with your team, interacting via video call conferences at least once a week, in-person meetings, and other socializing opportunities should be encouraged.
Get feedback and use this data to develop
Remember, developing is always possible through analyzing the current situation. You can always improve your remote working performance by continuously changing your work dynamic according to data.
How Juphy Helps You to Manage Your Remote Teams
Switching platforms, using more than one channel for communication, interacting from different places… Juphy saves you from all these complex methods by providing a simple, all-in-one platform that includes instant messaging and group chats for the team.
Your team can ask for help from their coworkers through the team chat inbox, which is way more comfortable and easy than asking anything through email. Instant group messaging is perfect for saving time and sharing information effectively.
Group chats are not the only possible way, of course, Juphy also provides one-on-one private chats between the team. In short, you can create the best atmosphere for working with your team closely and efficiently via Juphy.
Juphy allows you to work in harmony by offering different options of internal communication. Since effective communication is the main element for maintaining a successful remote working style, benefiting from Juphy's extensive communication channels will enhance your remote working success in terms of moving forward as a team.

Joshua G
CEO, Small Business
"I'm in the early stages of running a new business and managing two personal brands. Juphy is a tremendous help in unifying social media messages linked with these entities. In my case, it's handy to be able to invite specific staff members to handle inquiries from customers whose native language isn't English. I can assign/revoke roles and review all correspondence in one convenient location. They have a promising road map."

With Juphy, you can
Monitor multiple communication channels separately
Work all together in harmony as a team
Assign the best person who can solve the issue to a ticket or review
Analyze individualized performance reports
No missing out on any queries or notifications
Add notes to tickets and make necessary informing to others
Save time and effort in communicating effectively as a team
Continuously improve your remote working dynamic
Juphy's benefits are not limited to these, there is much more you can find in terms of internal communication. In short, it is possible to create in-house working conditions and simplicity in your remote working environment, with the right tools!