While it's necessary to use social media to drive sales, over 60% of small businesses fail to leverage social platforms. Why is that so? The leading reason is they don't know how to capitalize on their social media.
In recent years, social media has been an ongoing marketing trend that has helped many companies generate revenue. However, leveraging social media is more than just posting content and promoting brands 24/7. Instead, you need to be strategic to yield results. Is it difficult to leverage social media for business? Not necessarily.
Social media marketing won't be a one-night game, but you can make it easier. Below we've compiled some effective ways to drive sales using social media, so keep reading!
Create Your
Social Inbox Now
Manage all social media customer support inquiries in a unified inbox.
Why Social Media?
Social media has gone beyond platforms to share personal experiences, holiday pics, and entertaining videos. Nearly all social platforms are go-to channels for businesses of all scales to meet prospects and drive sales.
90% of marketers agree that social media helps expose their business to more eyeballs. You can improve brand awareness, meet new prospects, and convert customers with broader exposure.
Moreover, social media enables you to generate referrals. 71% of customers who experienced good deals on social media are likely to recommend the brands to others. Improving engagement rates with content is key to making your social media drive sales.
You can leverage social media platforms with the most active users. The biggest social media platforms, TikTok, Instagram, Facebook, and YouTube, are effective channels for growing your brand. You can also leverage LinkedIn to reach B2B customers and professionals.
Consider doing target audience research to know which platforms your target customers favor. Identifying them lets you decide the most suitable content that matches their preferences.
Besides, your brand's social media can also be a channel to improve customer service. You can use online platforms like Juphy to provide social media customer service and engagement management.
7 Effective Ways to Drive Sales with Social Media
Providing valuable content is one of the leading keys to success in your social media marketing. You can leverage many features on each social platform to create engaging content for your audiences.
Valuable content doesn't have to be boring. You can game up your content by extracting creative ideas to attract audiences. Here are seven effective ways to drive sales with social media.
#1. Promote User-Generated Content
Sometimes, the content generated by your existing customers has a better influence on audiences than brand-made content. User-generated posts can be written reviews or testimonial videos.
Most potential buyers will consider user-generated reviews before deciding to buy products. 93% of customers agree that user-generated content benefits them when shopping. Audiences value reviews and testimonials as truthful information.
If customers mention you in their reviews, you can repost their content to make them visible to others. Responding to customers' reviews helps you build stronger relationships and encourage other buyers to do the same.
#2. Create Shoppable Posts
While social media platforms are competing to create new features, businesses can enjoy the fruitful results of the competition. Major platforms have made a huge improvement by adding shoppable posts.
Facebook and Instagram are two leading platforms providing shopping features. Sellers can easily add product pictures or videos, add price tags, write descriptions, and launch the posts online.
On the other hand, users can make a purchase and pay directly on the platform. Moreover, You can also manage Facebook Ads and try other social media ads to boost post visibility and reach a wider audience.
#3. Work with Influences
More than 90% of marketers said that they've worked with influencers as a part of their marketing strategy—such a whopping number signals you to do the same to stay relevant in the industry.
Besides, you can get long-term benefits by hiring influencers to promote your products. You will improve brand awareness and advocacy, as well as reach new audiences. Most importantly, 61% of buyers trust influencers' recommendations before purchasing.
You can work with influencers who have good knowledge about the niche you're in. Before hiring one, look into their followers and ask about their engagement rates. You can go through their comment section to find out people's reactions.
Working with influencers may cost you more money. But you can still choose among micro, macro, and mega influencers with different rates based on their followers and engagement rates.
#4. Do Live Streaming and Flash Sales
Hosting a live-streaming video on social media is a great strategy to close more deals. 80% of customers like to watch a live video more than to read a blog post from brands. Besides, live video allows you to provide two-way communication directly with audiences.
Leading social media platforms like Facebook, YouTube, Instagram, and TikTok have live video features. It will be wasted if you don't use it to meet your audiences and build stronger relationships with them for long-term benefits.
You can also promote flash sales during the live video. Many brands offer discounts or other deals for those who buy their products while the live video is airing. This strategy is effective in creating FOMO and encouraging prospects to make a purchase.
#5. Be Interactive with Audiences
Being interactive with audiences is the key to making your social media marketing alive. You can reply to their comments, like their reviews, and respond to their messages. Giving attention to your audiences can help you build brand image and connections.
On top of that, you can use many features to create interactive posts. For instance, Instagram has features to create quizzes, questionnaires, Q&A, multiple choices, and more. Sharing interactive posts helps you evoke the audience's participation.
Being promotional on every content you post is the first step to failure. Hard selling is no longer a trend, so invest more in soft selling. You can create valuable content that aims to educate and entertain audiences.
You can also try the 4-1-1 rule to optimize your social media. It means every six posts on your fees, four should be educational or entertaining, one should be soft selling, and another should be hard selling.
There are many content ideas to create valuable posts. You can create tutorials, try-ons, product demos, infographics, tips, product comparisons, etc. The above video is an example of an explainer video for social media content. When creating such videos for your marketing efforts, it may become necessary to convert your video files to more suitable formats like WAV or MKV. That's where tools such as VEED's video converter come in handy, allowing for a seamless transition between various video formats.
#7. Create Events
Who doesn't love events? Events allow you to gather audiences quickly. Your events don't have to be grand to attract audiences. As simple as giveaways will do you more than enough to build a positive brand image.
To create a more significant event, you can conduct a webinar. Consider inviting experts, influencers, or customers to explain and give reviews about your product. Webinars are also effective for lead generation, so you have a bigger chance to close more deals.
Takeaway
Driving sales on social media may take longer than you expected, especially for small businesses. You need to build a brand presence, gather audiences, create valuable content, and do promotions before being able to generate sales.
The above points are some of the most effective ways to get sales from social media. To sum up, choosing the right platforms and creating content are the keys to your marketing success. As there will be more trends coming our way, keep yourself updated and be quick to make adjustments!
FAQ
1. Which social media is the best for my business?
The best social media to use varies across businesses. The answer always depends on your target audience. That's why identifying the target audience persona with demographic and psychographic segmentations is necessary. You can understand your target audience's persona and preferences. For instance, Facebook is losing popularity among younger generations. If your target audience is millennials and Gen Z, Instagram and TikTok are better options.


2. How to optimize social media content?
There are some ways you must do to optimize social media content. But, content optimizations across platforms may be different. You must be specific to know the best optimization strategy to apply.
For example, TikTok loves it if an account joins the ongoing trend. You can add brand and popular hashtags to improve your content's discoverability. On the other hand, YouTube requires you to add keyword-friendly hashtags, tags, titles, and descriptions.
3. How Can User-Generated Content Boost Sales on Social Media?
User-generated content, such as reviews or testimonial videos, can be more influential on potential buyers than brand-made content. 93% of customers agree that user-generated content benefits them when shopping, making it valuable to repost and respond to customer reviews to build stronger relationships and encourage others to do the same.
4. What is the Benefit of Shoppable Posts on Social Media?
Shoppable posts on social media platforms, such as Facebook and Instagram, allow sellers to easily add product pictures or videos, price tags, descriptions, and launch them online. Users can make purchases directly on the platform, and businesses can manage ads to increase post visibility and reach a wider audience.
5. What tools are best for managing social media for business?
You can find many tools and online platforms to assist your social media marketing journey. Juphy is one of the most excellent platforms to try. It has many features to help you boost content performance in the online space.
You can use Juphy for optimizing and managing social media content. With a vast option of features, you can save countless times and work more effectively.
Create Your
Social Inbox Now
Manage all social media customer support inquiries in a unified inbox.
Related Article – What Are the Most Important Social Media KPIs?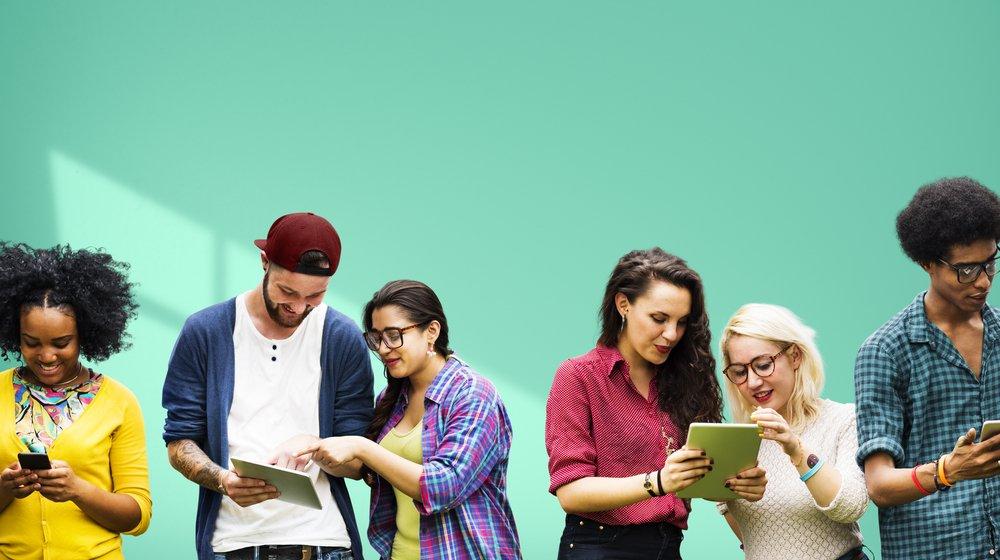 What is a KPI? Why is it important? Which KPIs should be tracked on social media? What is the most important metric on social media? Read more now!