Your brand's social voice is the secret power to engage effectively with customers. Your brand's social voice will be a solid element to stand out. Your chosen words and images can accelerate your brand's engagement by creating a brand voice. This way, social voice paves the way for success. So, how can you identify and use your brand voice?
Create Your
Social Inbox Now
Manage all social media customer support inquiries in a unified inbox.
What Is Brand Voice?
Brand voice is a reflection of your mission and values. It directly affects how your customers and target audiences perceive your brand. Your brand voice should support the communication between your brand and your current & potential customers. Therefore, you should identify your brand voice accordingly. In addition, your brand voice would be distinctive if you want to make a difference in the competition.
What Is Social Media Voice and Tone?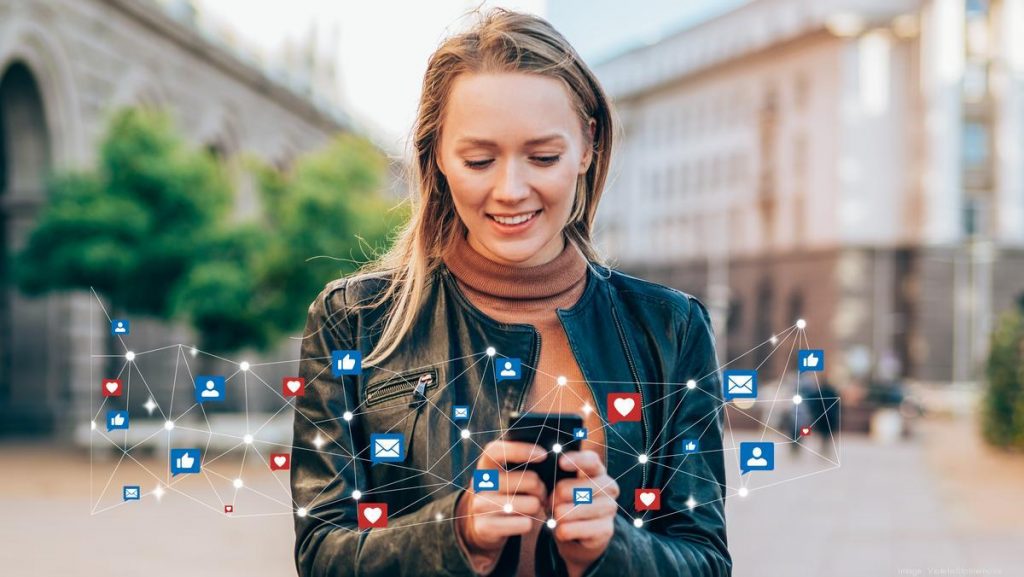 Social media voice measures how you communicate with your customers on social media platforms. Your social media voice can be friendly, formal, or guided. However, your voice should be coherent everywhere you communicate. Your mission should be in harmony with your words, so your social voice.
Tone forms the basis of your voice through features such as customers, target audience, or channels. In a way, your brand's tone of voice is the way you communicate your mission. It reflects the messages you want to convey through your emotions.
Why Is It Important to Choose Your Tone of Voice Accurately?
When choosing your brand voice, you need to consider the audience you will address. Is your audience young or old? If you're planning to appeal to a younger audience, your voice should be more energetic and lovely. Otherwise, if you address a middle-aged audience and your tone appeals to younger audiences, you'll be less likely to influence the audience you want. Therefore, use an accurate attitude to impact your audience. The right tone of voice will positively affect your brand image and give customers a more trustworthy sense. Remember that 88% of customers are likely to shop from brands they trust. 
How Can You Define Your Brand Voice on Social Media?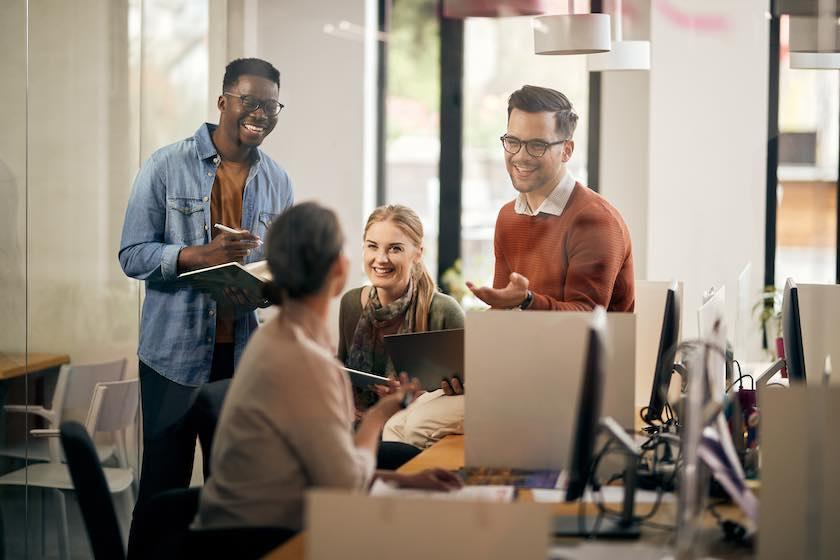 You should choose your brand voice carefully to reach your audience and retain them on social media. If you don't have a clue about identifying your brand voice, the following steps will help you:
1. Determine Your Values
Values of your brand help your customers bond with your company emotionally. Therefore, you should indicate what you do differently, why you do it, and what you represent. Firstly, create your mission and brand message to identify your values. Your mission statement helps clarify your customers' assumptions about you. You need to explain who you are, your brand aims, and what you care about.
The goals you share with your target audience can lead to many investments. The research suggests that they are four times likelier to purchase from brands that indicate their goals. 
By creating a message structure for your brand, you can express your brand's values to your customers. You can divide your message architecture into three groups by listing 100 adjectives that fit your sector. You need to create your message architecture in a way that answers questions like "Who are we, who do we want to be, and who are we not?". This way, you can bond emotionally with your customers through solid answers.
2. Identify a Tone of Voice According to Your Brand
Since you've identified your mission statement, you can now jump into the next step: defining the tone of voice. According to the research, four main categories help brands determine their tone of voice. These are;
Depending on your brand's mission, humorous content might create a strong communication bond. The humorous and serious tone of voice can vary according to the goals of companies and the way they want to be perceived. Especially a funny tone of voice is not what every company prefers. A sense of humor can make you memorable, but you should use the tone at the right time to prevent a misunderstanding. For instance, the funny picture that Mailchimp uses to show that the search result is not found indicates the type of communication it wants to establish with its customers.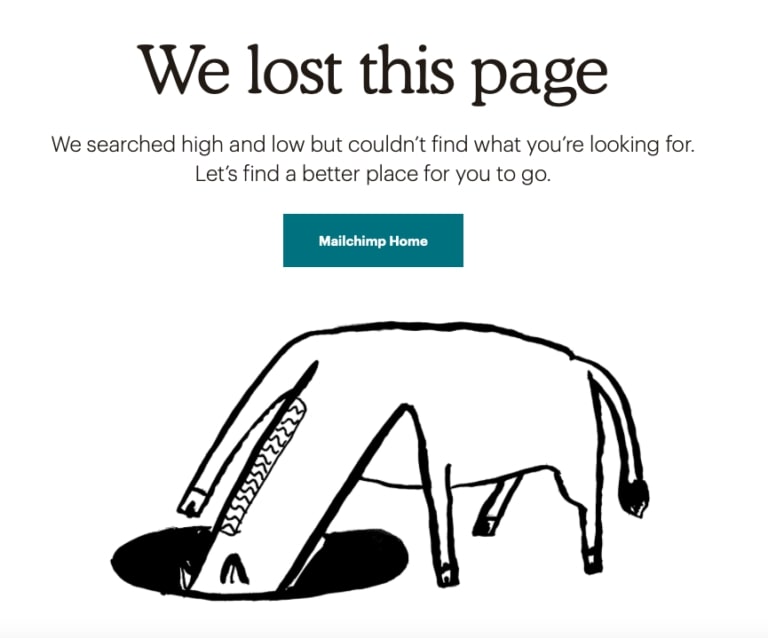 Although humor positively affects communication, the reverse doesn't mean it creates a negative impact. Using a serious tone can reveal positive features as well. The strongest reason a brand uses a serious tone is the brand's mission and the audience's expectations. For example, since the Harley Davidson brand offers a product focused on power and self-confidence, everything from the site interface to the content is shown in a very serious structure. Even the font of the promotional articles on the site was picked carefully to make it look more serious. Harley Davidson is among the best examples of creating a self-confident and clear impression to customers with an aggressive tone.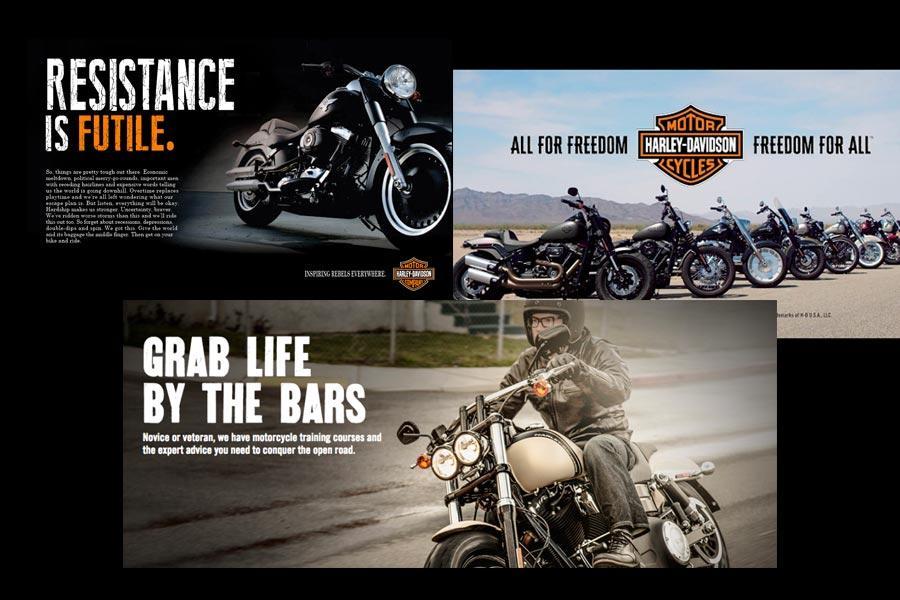 Is the message you convey formal or daily language? For example, using a formal tone might be an indication of professionalism. Therefore, institutions such as banks usually prefer a formal tone of voice. You can check Bank of America as an example of a formal tone of voice.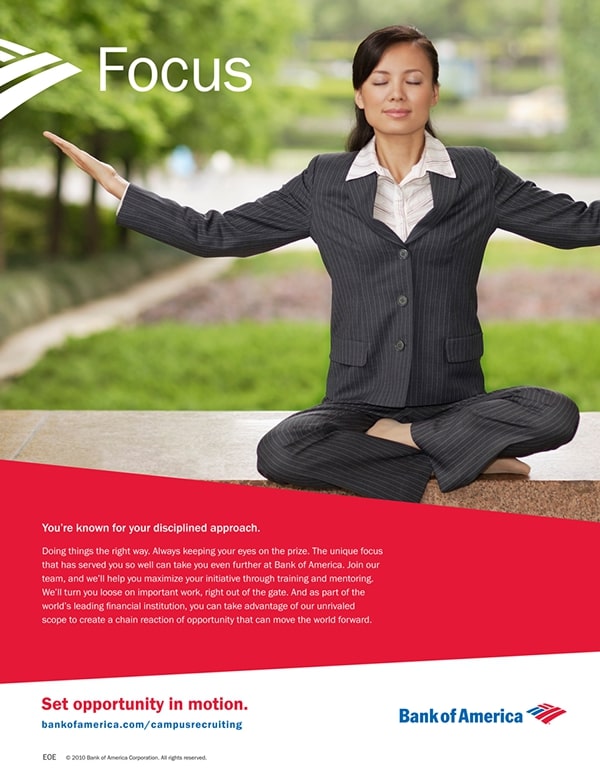 The use of daily language can provide more sincere and emotional bonds with your customers. However, exceeding the limits of this intimacy might cause your brand to look less professional. For instance, a serious, formal, respectful, and realistic message can be "We apologize, but we cannot fulfill your request." Instead, you can also use a more daily tone, such as, "Oops! Sorry, we're having a problem."
3. Observe Your Target Audience
Defining your tone of voice can be through analyzing your target audience. Then, according to your analysis results, you can pick a tone of voice, either sincere or formal. In addition, you can set different tones by dividing your target audience into regions. Localization can help you form emotional connections with your audience.
Customers expect brands to fulfill their needs and demands. Therefore, you should observe your audience most accurately. Finding your target audience's most preferred social media platform is the first step to knowing your target audience. It can make your job easier to search for your brand on Google and see on which platform it's mentioned the most.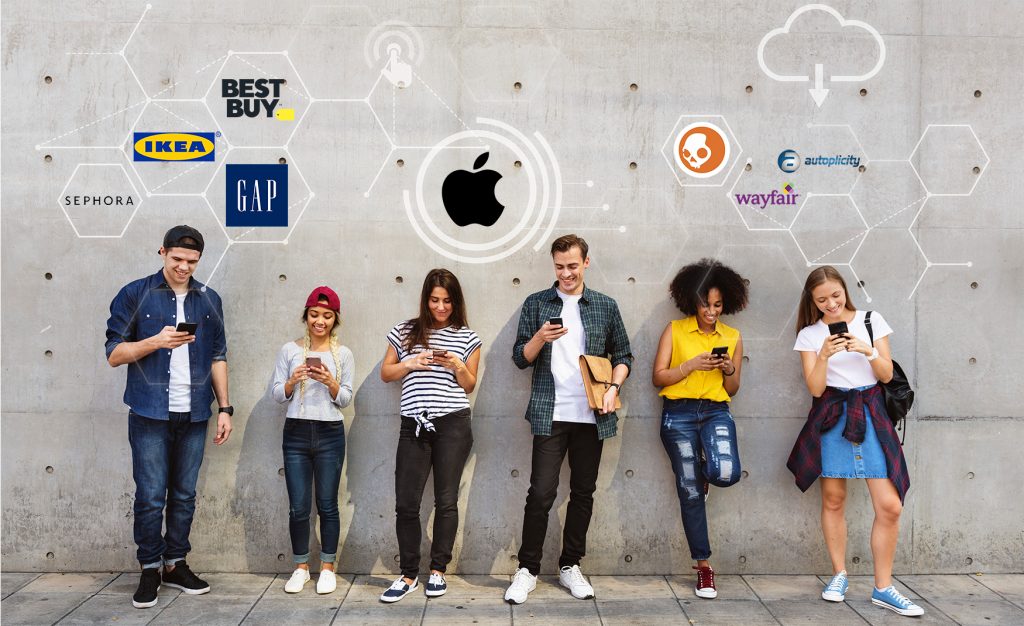 We contacted top brands on social media and analyzed their responses to test their social media customer service performance. Read more now!
4. Work Consistently by Storing Documents
Controlling strategic steps such as social media posts and marketing copies can reveal coherent work. This way, anyone working on brand voice can continue their work with these references. The content of the brand voice documents should describe your brand's values and mission. That's how you can forefront your brand personality. The rest of the documents should contain brand personality properties, brand statements, keywords, and previous examples.
Brands That Have an Effective Tone of Voice
The tone of voice can reveal your brand's personality and impact. When choosing these words, you should make a coherent choice according to the brand's values and mission. The tone of voice should represent your brand in physical and digital experiences on posts or dashboards. At this point, you can check out the following brands:
Nike
Nike's target audience consists of athletes. Nike approaches its audience with its voice in a positive, motivating, and friendly way. A motivational template can become the brand's most effective strategy for an energetic audience. Everybody knows Nike's "Just do it." It's proof of how they use their voice to motivate their audience. The identified tone is chosen simply, clearly, and understandable.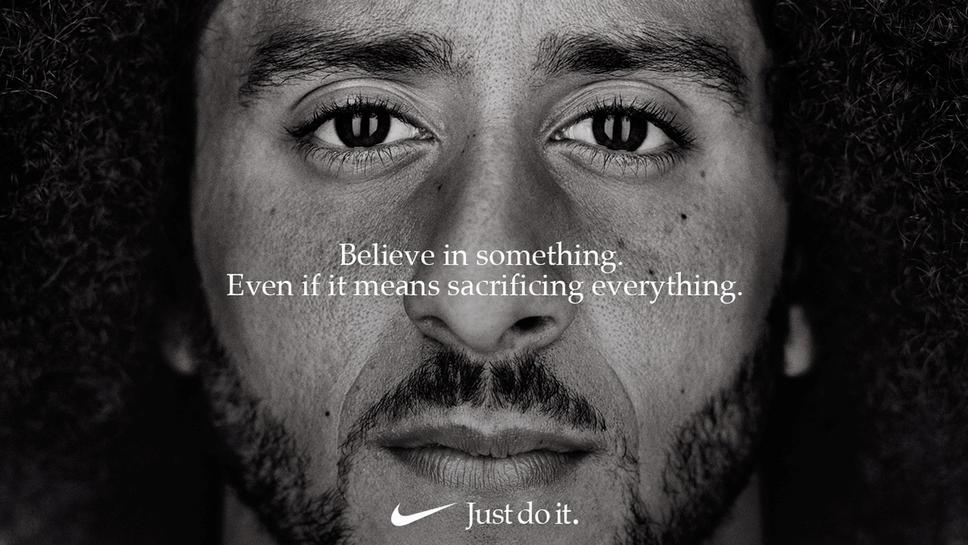 Calm
Calm is an app packed with sleep and meditation sounds and techniques. Calm clearly expresses its tone of voice through its marketing materials. It's usually inspiring, calming, motivational and soothing. You can understand the reflections of this tone even by looking at their fonts.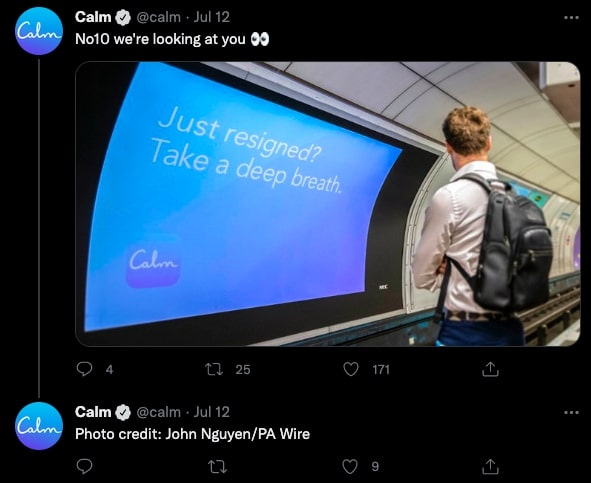 Apple
Apple accomplishes to stand out by its unique and different words and images representing its tone. Short and concise sentences complement their images. The brand voice of Apple can impact its audience simply and clearly. Apple's "Privacy, That's iPhone." slogan is a powerful example of how they use their tone effectively. Instead of using technical words when addressing the audience, they can increase their interaction by using familiar words.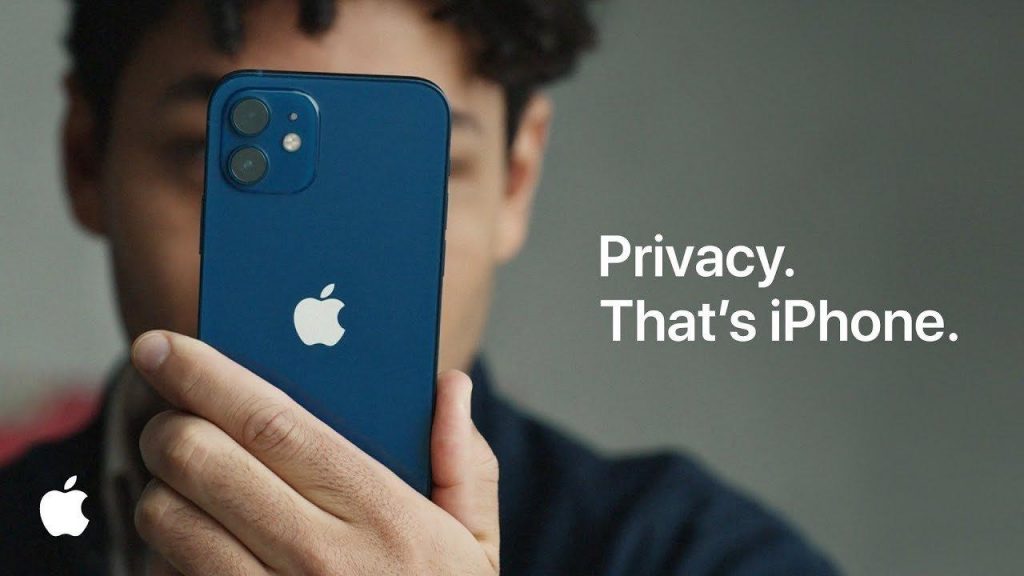 Last Words
As a result, the brand voice is a solid guide in creating bonds between your brand and target audience. You should consider the abovementioned points if you haven't picked a brand voice yet. Additionally, you can examine how other brands have a tone of voice by checking out the examples.
Create Your
Social Inbox Now
Manage all social media customer support inquiries in a unified inbox.
Related Article – How to Master Tone of Voice in Customer Service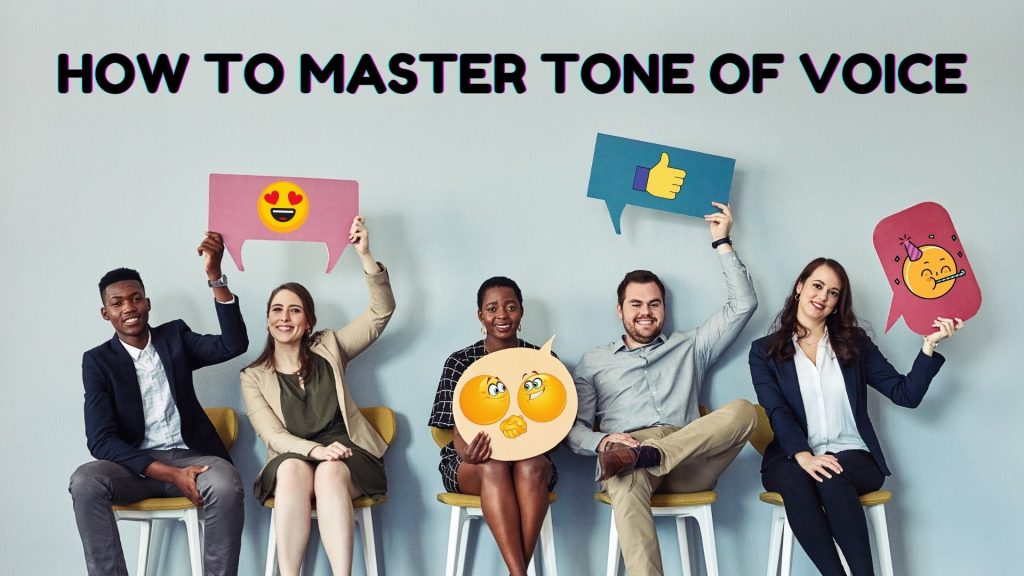 Mastering tone of voice for your business comes with challenges. Here are effective tips and tricks to perfect your tone of voice in customer service. Read more now!