We love seeing social media customer service in action. While we've already reviewed the social customer service of many major brands on social media, including Netflix, Starbucks, Airbnb, and Nike, we wanted to take our research a step further. To do so, we chose eight companies based on the top five e-commerce industries in the U.S. and engaged with their social customer service teams on Facebook, Instagram, and Twitter. We addressed simple questions and analyzed their responses. The companies we spoke with include:
Computers: Skullcandy, Apple, Best Buy
Apparel: GAP
Furniture: Wayfair, Ikea
Health/Beauty: Sephora
Auto: Autoplicity
While we found that data interesting, we dug much deeper. Here are the lessons we've taken away from watching the social media customer service of these major brands in action. Plus, we've shared how you can implement similar practices to ensure you perform at the level your customers now expect.
Create Your
Social Inbox Now
Manage all social media customer support inquiries in a unified inbox.
Lesson 1: Allow Customers to Ask Common Questions Easily
Customers want quick and easy access to a representative who can answer their question, which is often as simple as ours: "How do I make a return?" As social customer service has grown, so have the features available to allow you to service their needs quickly and easily.
Autoplicity gives a great example of this on their Facebook page, where you'll find a list of common questions that we could choose from. When you click "ask," you're directed to the chat, where their automated response pops up immediately.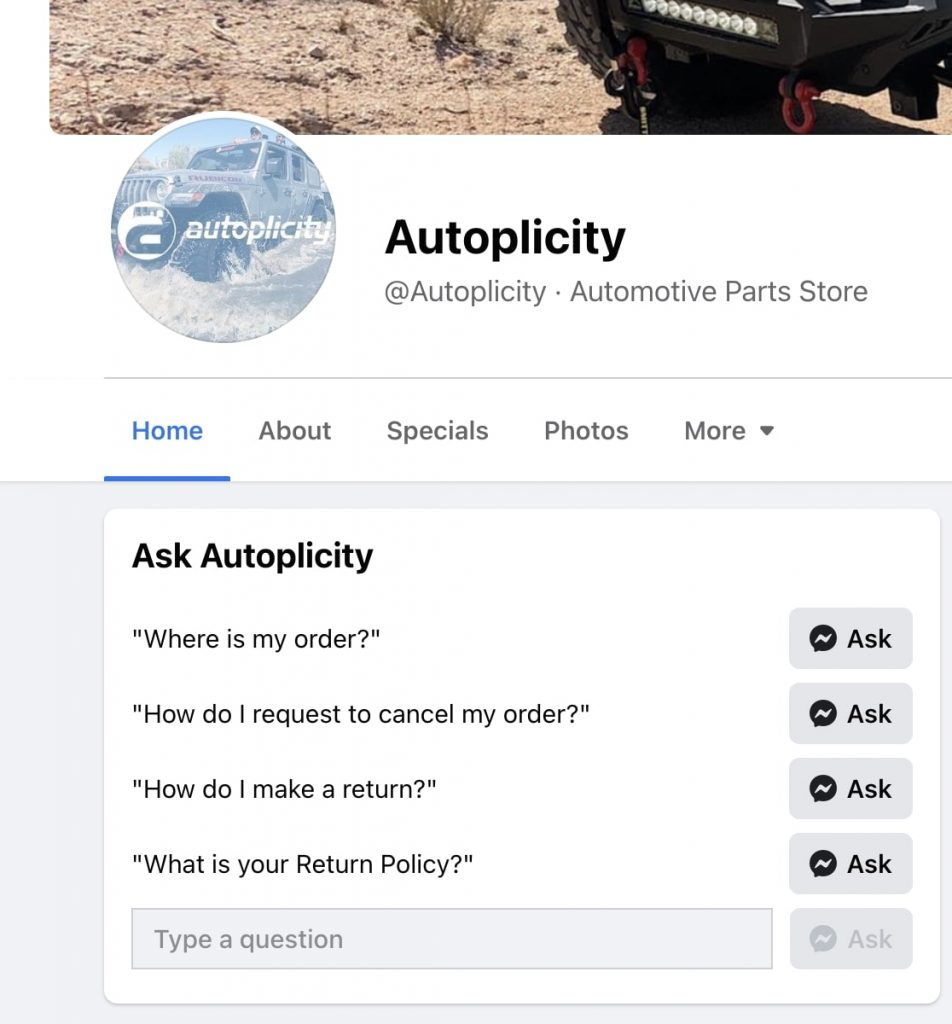 This is considered customer self-service, making your customers' lives easier. It also allows your team to make better use of their time. With commonly-asked questions built into the customer experience, your team can do less explaining and focus on more complicated requests.
Take Action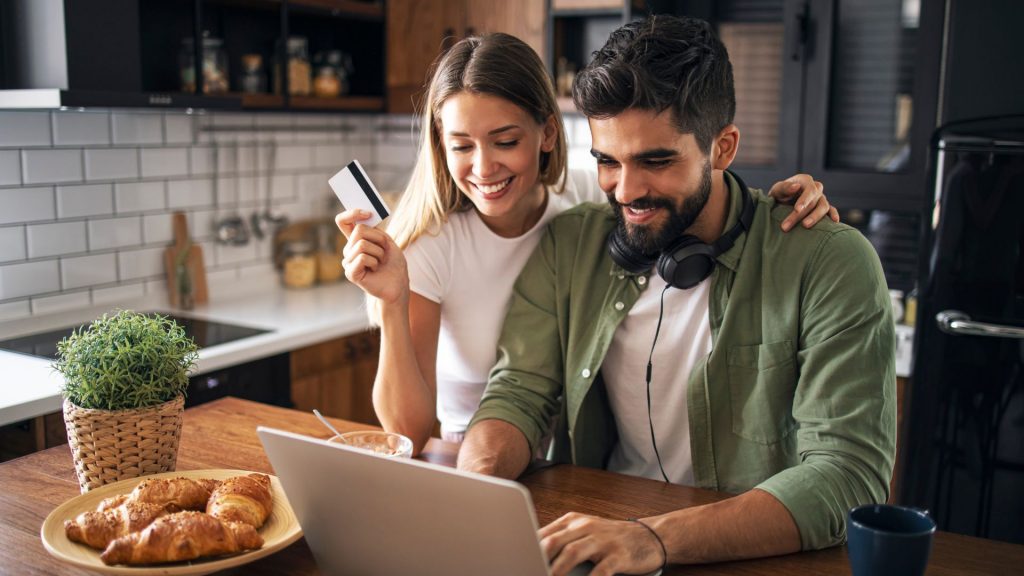 Get familiar with the customer service tools available to you within each platform and add the ones that make the most sense for your business. If this is completely new to you, check out our guide, Customer Self-Service and How to Do It Right.
Lesson 2: Personalization (Even When a Message is Automated) Is Key
Automated and bot responses, made possible by AI, can be invaluable in your social customer service strategy. As McKinsey points out in their 2022 State of Customer Care: "For customers, AI-driven tools like predictive analytics can deliver a personalized and proactive experience that resolves issues before customers are even aware that they exist—enhancing CX at every point along the customer journey."
We experienced a lot of automated messages in our experiment, and personalization was something we saw used often (but not always). Building your personalized automated messages has two main sides of the conversation:
The customer side: Referencing their name and specific inquiry helps them feel seen and heard through this digital space.
The service side: We felt more connected with the brands that introduced their rep at the start of the communication.
Wayfair hit both of these key personalization points in their Facebook messenger response:

Yet not all brands did this. Skullcandy and Autoplicity both shared generic automated responses that didn't include any personalization on the customer or service side.

While this may not seem like a deal-breaker—they did answer the question, after all— consumers now expect it. As AdAge reported, 44 percent of consumers will take business elsewhere if a brand fails to provide a personalized experience. On the other hand, 60 percent are likely to become repeat buyers if this is present.
We saw a similar lack of personalization on Twitter when connecting with Best Buy for a return. Their response was automated and immediate but missed this that is critical for brands on social media customer service.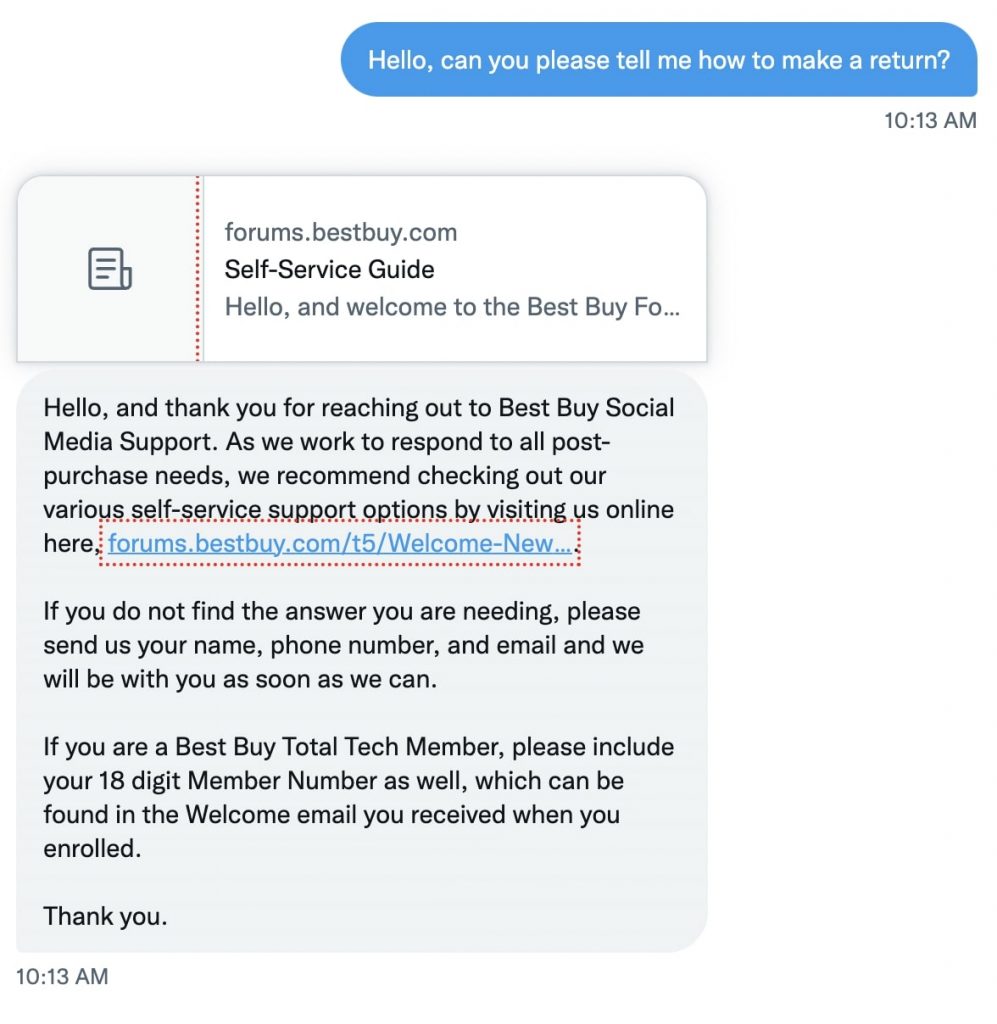 Take Action
Implement personalization on every single message sent to consumers through your social customer services channels. Don't forget to personalize it from the service side, too, whether your rep is introduced at the start of the message or signs off with their name.
Further Reading – How to Deliver Personalized Customer Service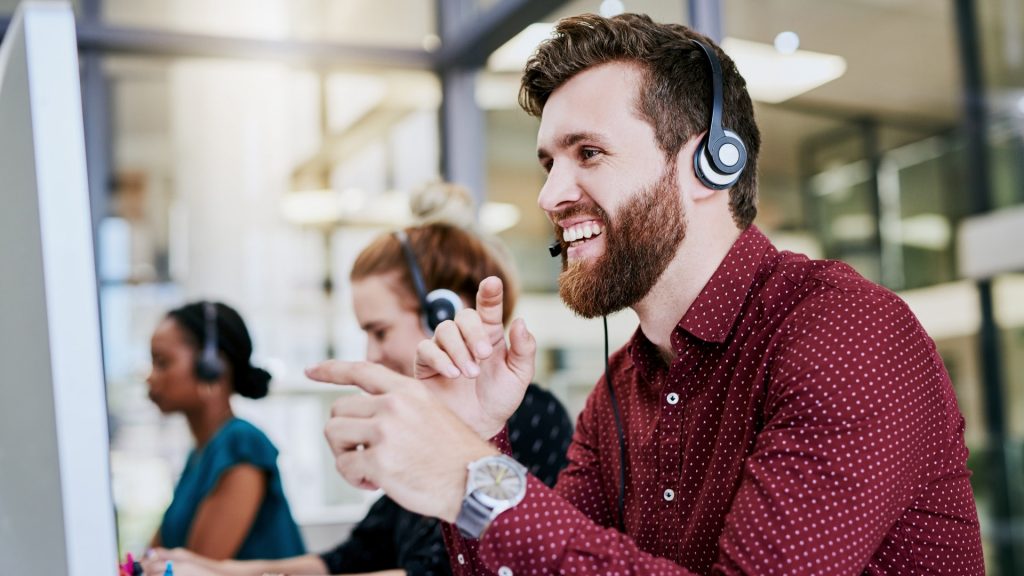 Lesson 3: Tell the Customer When to Expect a Response
We checked our inboxes for responses over and over again—and we didn't even have a real issue. Customers are looking for a response of any kind quickly. In fact, SproutSocial found that 13 percent of US consumers want brands to respond within the first hour of reaching out on social media, and 76 percent expect to be answered within 24 hours.
If you can't answer right away, you can easily create an automated message that tells the customer when to expect your response. A few of the companies did this well, like Skullcandy:

Take Action
Don't leave your customers in the dark. Don't make them sit, wait, and potentially reach out through another platform. Respect their time and request by being open and transparent. This takes just a few minutes to set up through Juphy, and you'll reap all the benefits.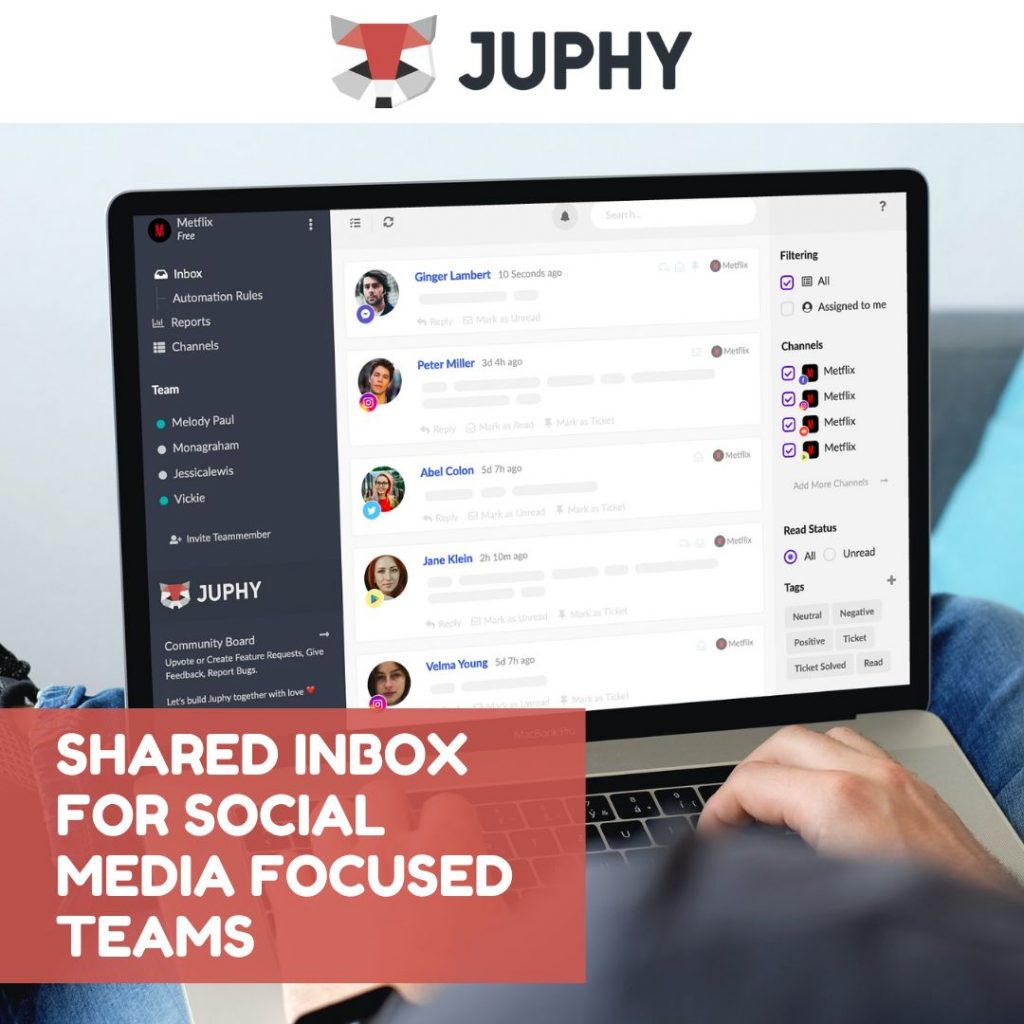 Lesson 4: Be Thorough in Your Responses
Your customer doesn't want to spend extensive time talking back and forth with your bots or reps to get the information they need. They want a clear and thorough response as quickly as possible so they can go on with their day.
In our experiment, most of the auto-responses provided specific directions on how to facilitate the return, but some messages shone brighter than others. While this message from GAP hit all the right notes, it was long and arduous to read: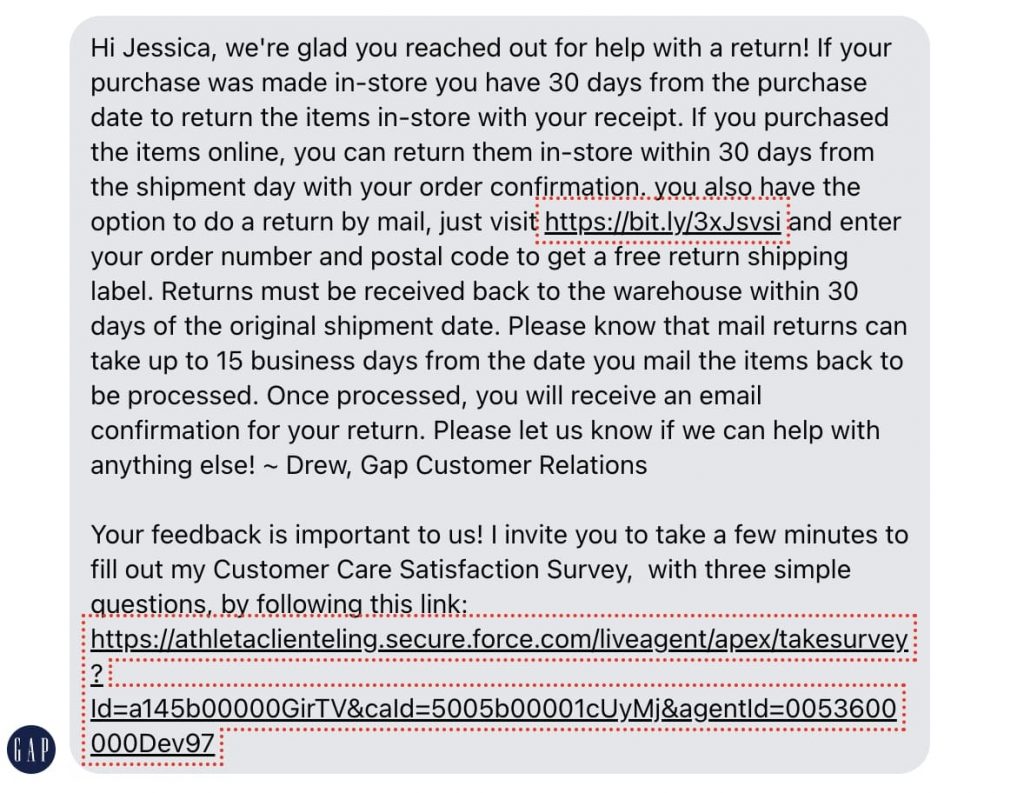 This message from Sephora, on the other hand, did a great job at explaining the details, being clear and thorough—and bonus, they also personalized the message: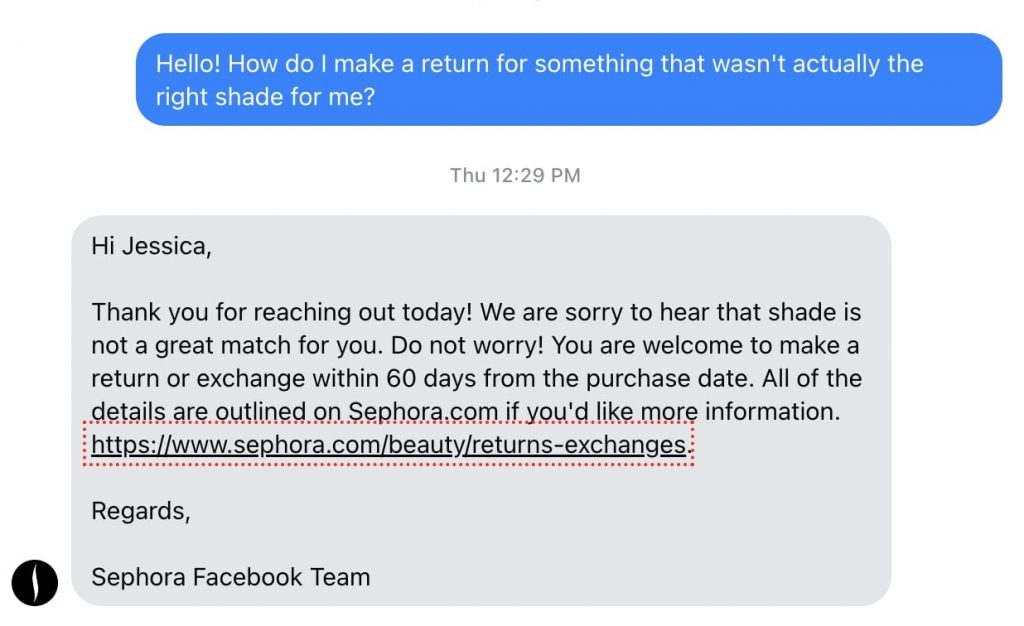 We also loved how Ikea was thorough and clear in a concise manner on Twitter. We commented on a recent post of theirs, and they responded within an hour with this: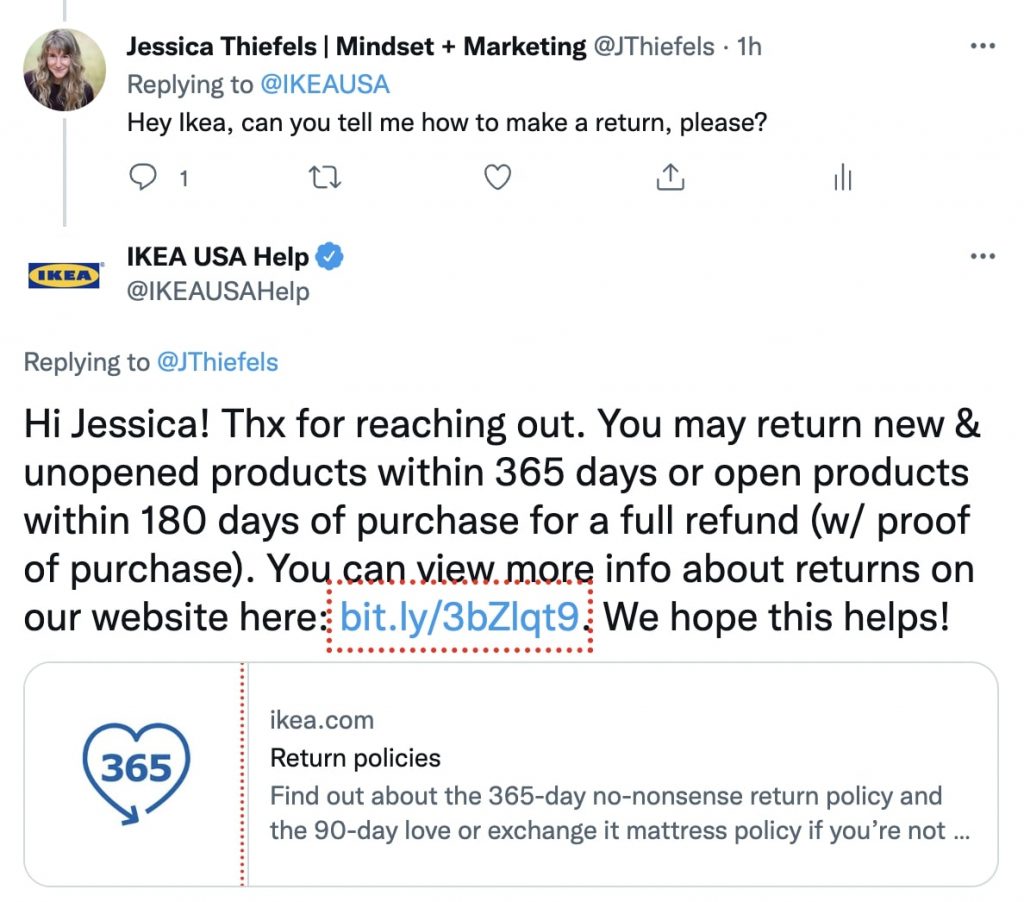 Take Action
GAP's response would have been perfect if they just were to split up the text into a few smaller paragraphs and made it more concise. This may seem like an insignificant change, but getting a big block of text like this is off-putting because it takes more time to read and find the details we're looking for. Be thorough, but create responses for the modern consumer who wants to quickly and easily get the details they need.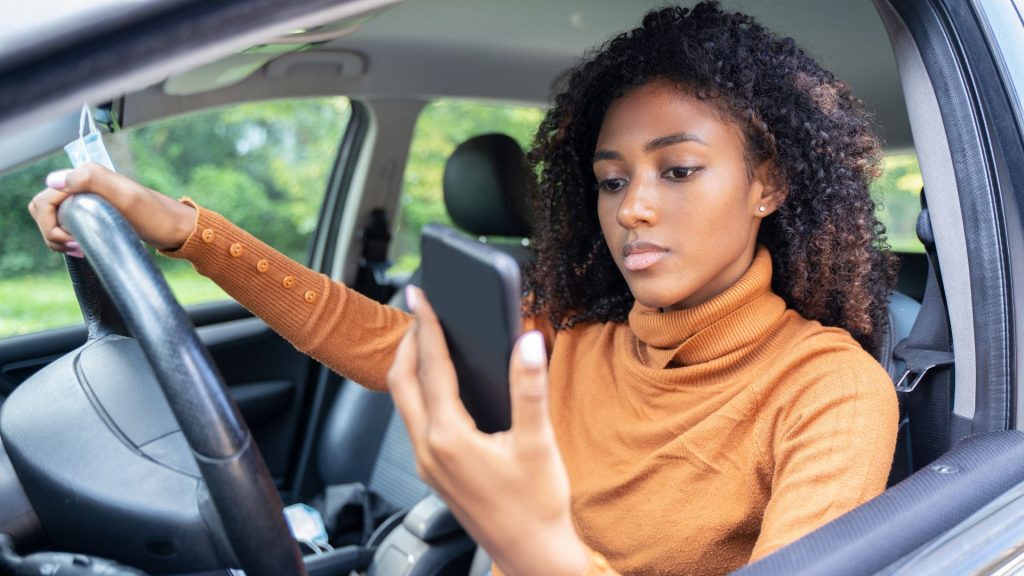 Lesson 5: Be Responsive on All Your Platforms
One of the things we're most passionate about at Juphy is making it easy for you to see all your messages, whether from a Facebook comment, Instagram DM, Twitter, or any other social customer service platform—in one place. In our experiment, we saw how this could make the lives of both your customer service reps and your customers easier.
We reached out to all five brands on Instagram and Facebook with a similar message. Both messages also came from the same person, and yet only one brand recognized this: Sephora. Their response on Instagram was this: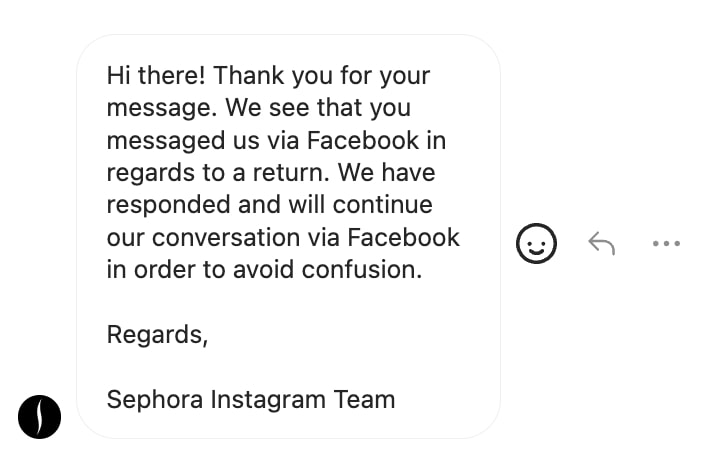 What's worse, three of the five brands we messaged on Instagram didn't respond at all. This can easily lead to frustration for customers who only use specific platforms. In fact, according to PwC, 26 percent of consumers stopped using or buying with a business in the past year because of a bad experience, whether with the product/service or customer service. Not responding to a message that is important to that customer creates a bad experience.
Take Action
Being available on one social platform but not others is no longer enough. Consumers are loyal to companies that provide a great experience. Missing customer service messages on one of the most popular social media platforms, where you have an active presence, is not providing a great experience. If you have an account on a social platform, you need to monitor it for customer messages.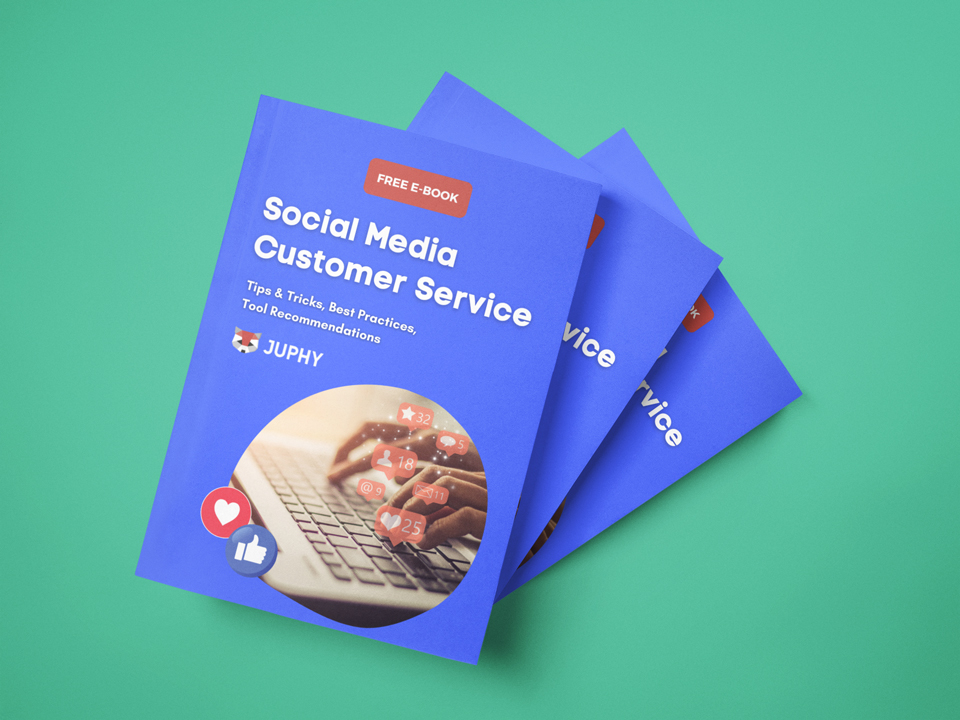 Lesson 6: Be Consistent in Responding to Negative Comments
Commenting is as much a form of communication as messaging is—and many people share feedback or ask questions as a comment on a post. As a brand, it's critical that you not only monitor these questions but consistently respond to all of them. Interestingly, this is something we found Apple was not doing consistently.
For example, on this Twitter thread, there were dozens of complaints and negative comments, but their response was sporadic, with only a few issues addressed.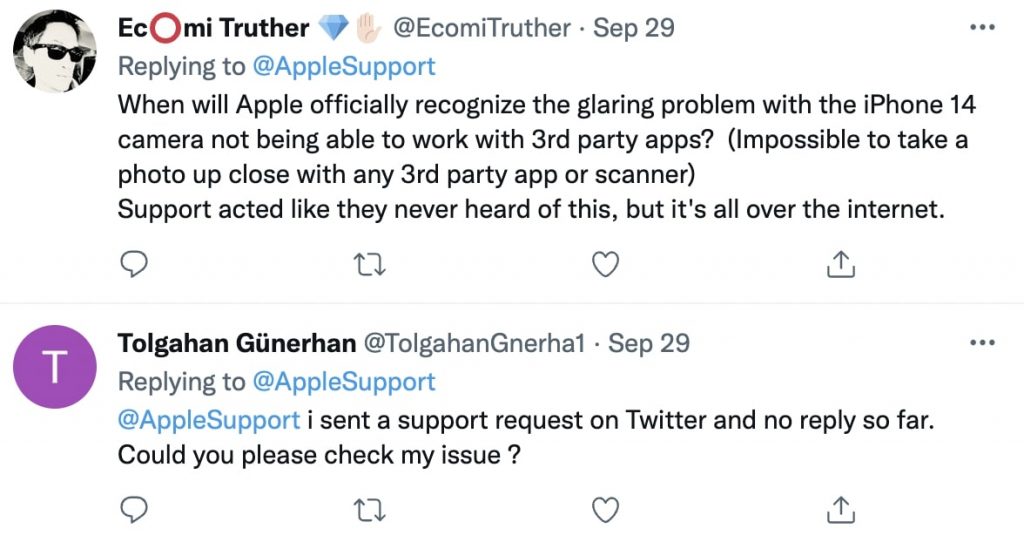 On the other hand, Ikea has done a great job of responding to negative comments, even ones they might otherwise want to ignore, like this interaction.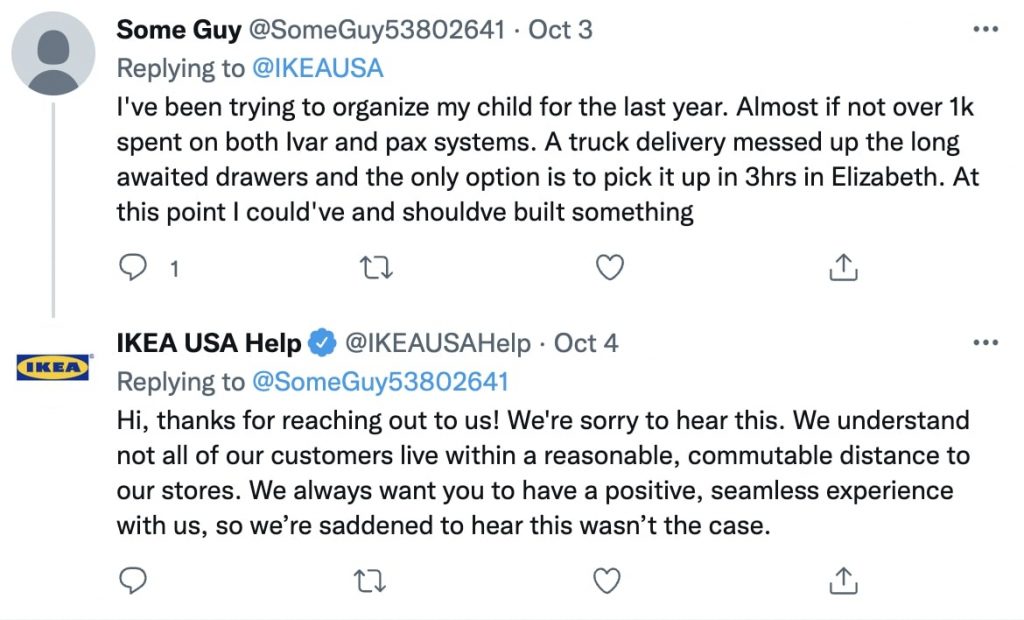 Take Action
In our modern customer service world, it's more important than ever to show that you're listening and available. The best way to do that is to respond to all comments, even the negative ones. You can make it easier to be present and provide solutions via comments when you use Juphy, where you can see all incoming comments in your dashboard, making it easy to track and reply.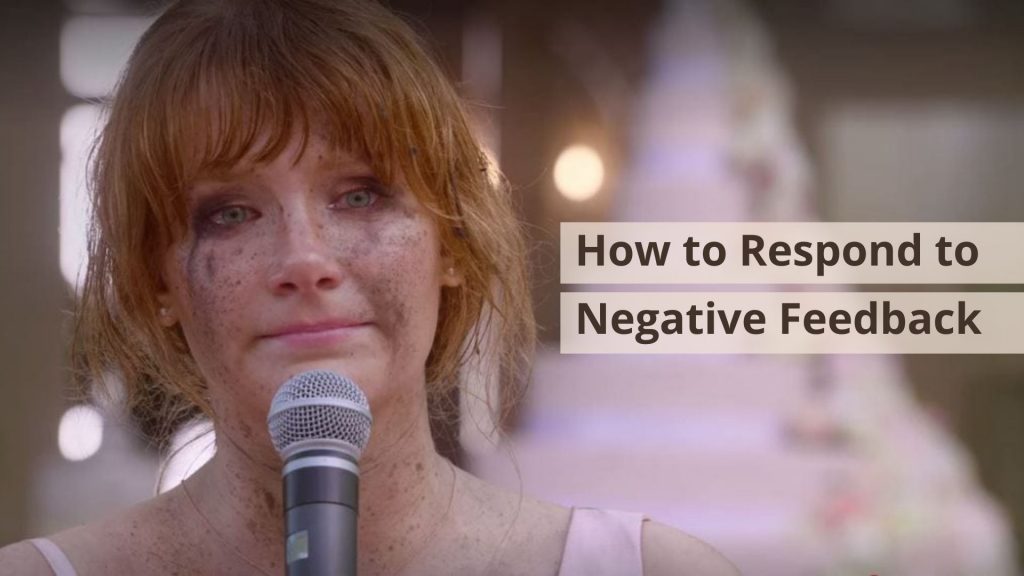 Conclusion
Testing out the performance of the top brands on social media was mind-opening with valuable insights. Here is the summary of the results we gathered with this mini-experiment:
40 minutes: The average response time on all platforms.
40%: The percentage of companies that responded to our Instagram query.
100%: The percentage of automated responses via Facebook Messenger.
37%: The percentage of personalized automated responses on all platforms.
100%: The percentage of automated responses via Twitter DMs.
Social customer service isn't new, but it is increasingly important for the modern consumer. Not only is it more convenient than getting on the phone, but in our post-COVID world, it's also become the go-to for consumers to connect with brands. You risk losing customers to your competitors if you're not actively responding to customer service questions through your social platforms.
Luckily, we make it easier than ever to set up, track and respond to all social media customer service questions with Juphy.
Create Your
Social Inbox Now
Manage all social media customer support inquiries in a unified inbox.
Related Article – Customer Service Software: Categories and Recommendations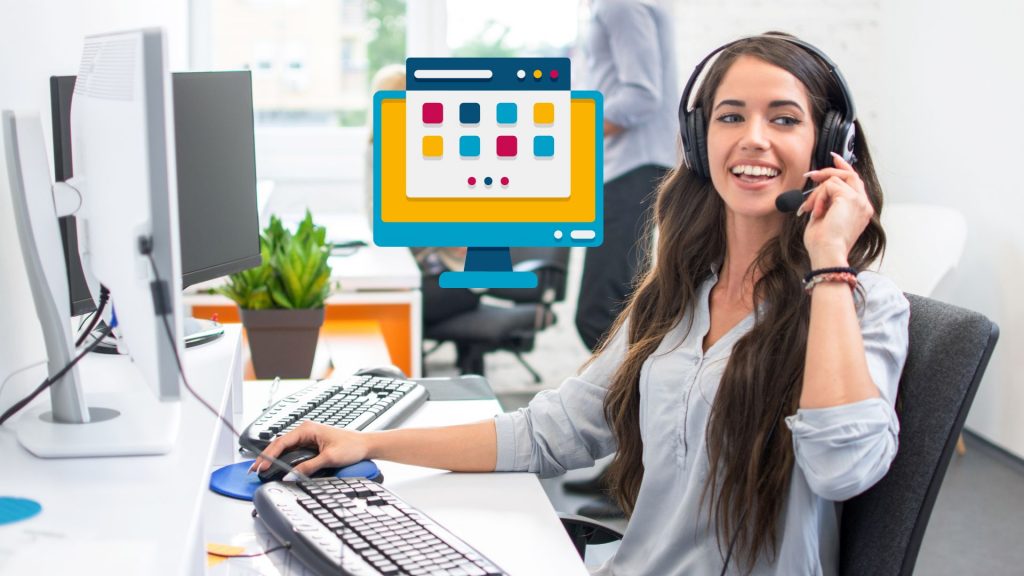 There are so many different types of customer service software out there. Finding the correct one for your business might be confusing and overwhelming among all the other options. Read more now!