Even the top brands can leave customers feeling frustrated and unsatisfied, or at least leave them with questions if they don't have the right approach in place.

Listening to customer concerns, proactively responding to issues, and providing clear answers can ensure that customers feel confident about their interactions with your brand. It's critical to have a strong customer service presence on social media, no matter the size of a company.

That's why more and more brands are trying social media customer service. And apparently, it's working 💯In fact, it's working so well that some companies are making it their primary focus.

One of those companies was Netflix, but it isn't anymore… Netflix silently deactivated its customer-help account on Twitter as of June 30, 2022, and hasn't been replying to any support requests on social media ever since.

Why? How will this move affect their customer relations?

In this series of articles, we'll review the top brands' social media customer service strategies to inspire your social media customer service management.
Create Your
Social Inbox Now
Manage all social media customer support inquiries in a unified inbox.
Netflix's Social Media Presence
Netflix has 220.67 million paid subscribers worldwide and currently operates in over 190 countries. Despite the presence of competitors, they have managed to maintain its position as the biggest streaming service.

When we look at their social media presence, we see that they have a witty tone and style that create a robust social media presence to engage their customers. This is a great way for companies to build brand awareness and improve customer loyalty.

But, as one of the market's biggest companies, we expect Netflix to maintain its social media customer service as it did for 13 years. On the contrary, the company has changed its strategy as of July 2022 and ended its social media customer services.

How can this affect their dominance? What other approaches does Netflix follow for providing social media customer service? Are they good at all? Let's take a deeper look at Netflix's latest social media customer service strategy decision.
How Does Netflix Provide Social Media Customer Service?
Netflix has a unique tone and style on social media, and its social media strategies have always been exceptional by following up on trends, listening to users, and turning them into content materials. This quality makes them outstanding on many social media channels like Twitter, Instagram, and Facebook.
But, rather than turning this social media presence into customer service, they are using their social media as an information channel about the platform. It wasn't always like this.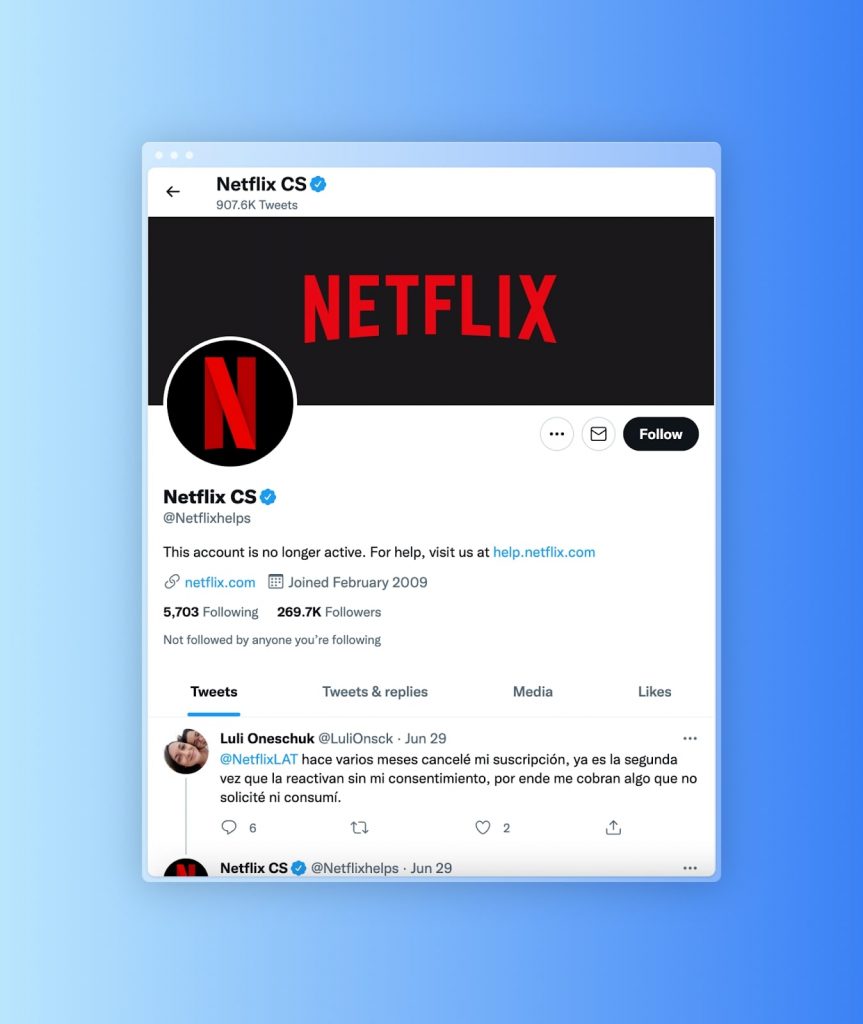 Netflix had a support channel on Twitter and has been answering support messages on Instagram and Facebook since it launched in 2007.
However, Netflix announced that they are ending their social media customer service at @netflixhelps on Twitter after 13 years. This decision by Netflix is also notable because it comes at a critical time for the company, facing increasing competition from streaming services like Disney+.

Even if they are not cutting off all the communications and interactions they provide via social media, by ending customer support on Twitter, Netflix is cutting off the most important communication channel between the company and its customers.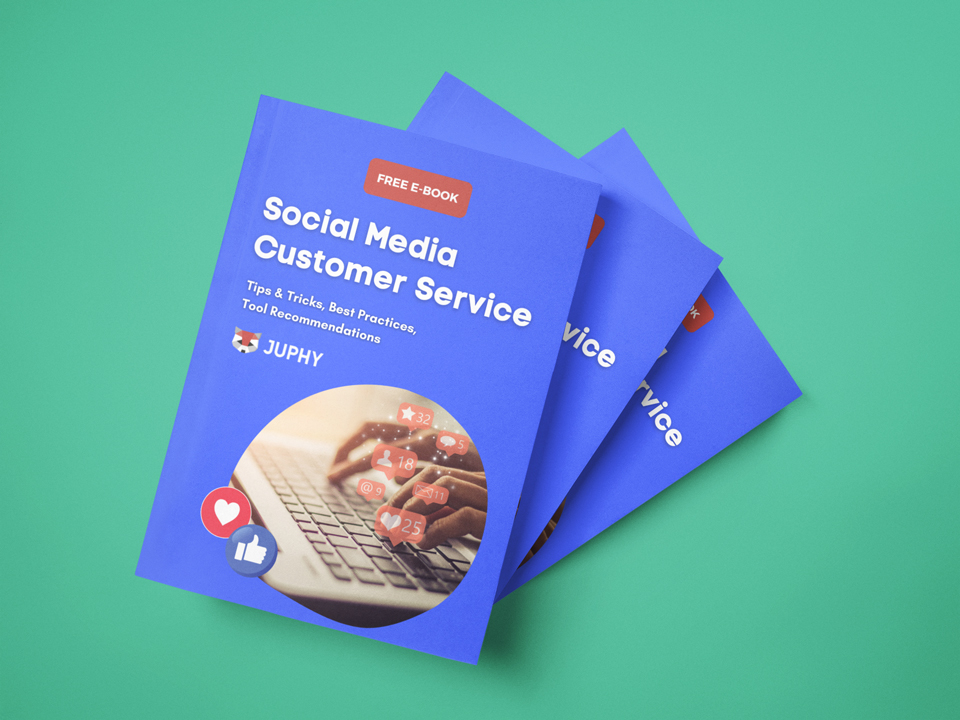 Social media customer service is providing customer support on social networks. All you need to know about social customer service is in this free e-book. Download it for free now!
Analysis of Netflix's Social Media Customer Service Performance
Even if they are changing their social media customer service strategies lately, let's evaluate the current position of Netflix on social media in terms of customer service.
Netflix Provides a Regional Social Media Presence via Content Localization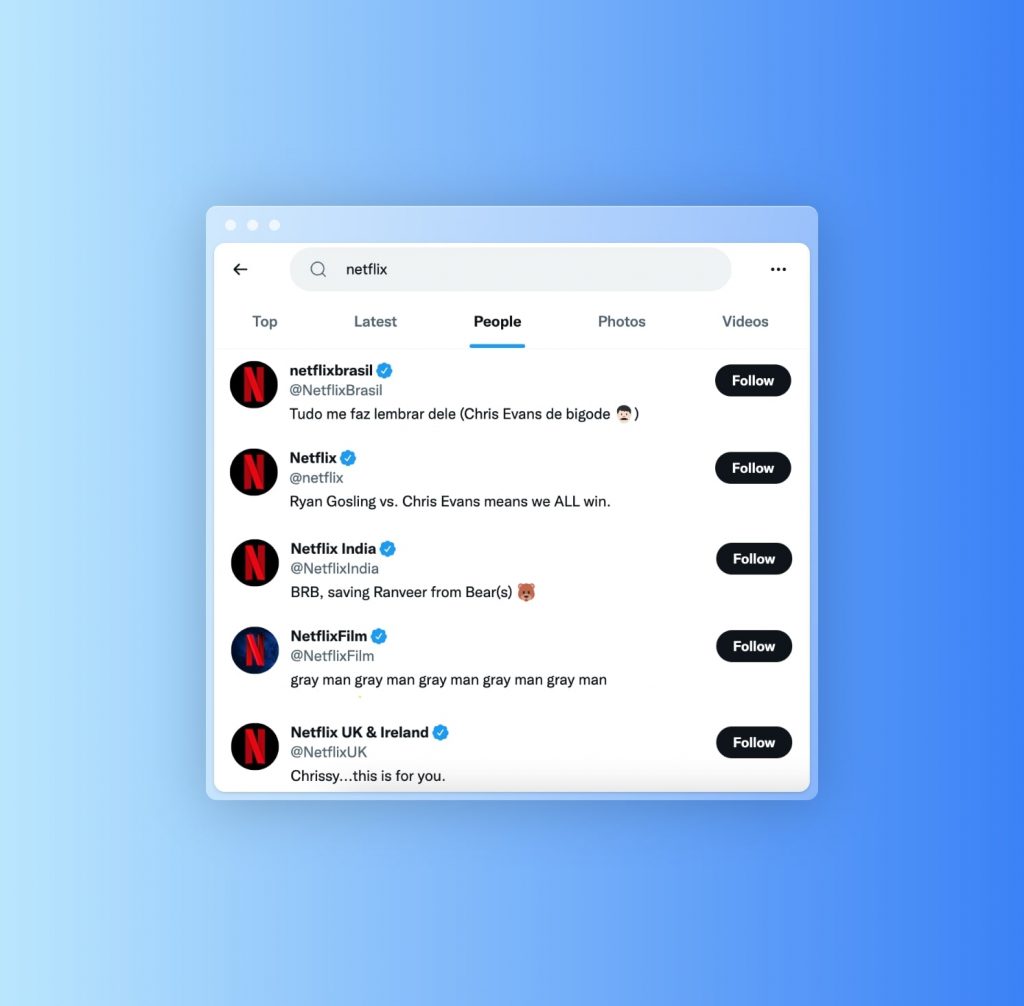 One of the biggest challenges for brands on social media is that each country has its own set of rules, so it's essential to build an account that fits the local context. One way to do this is by creating a regional social media account.

Netflix has an account in each relevant region, and they can engage with people in the language they use most and tailor their content accordingly. This localization-focused approach allows them to connect with a much wider community and ensures their campaign stays authentic and relevant.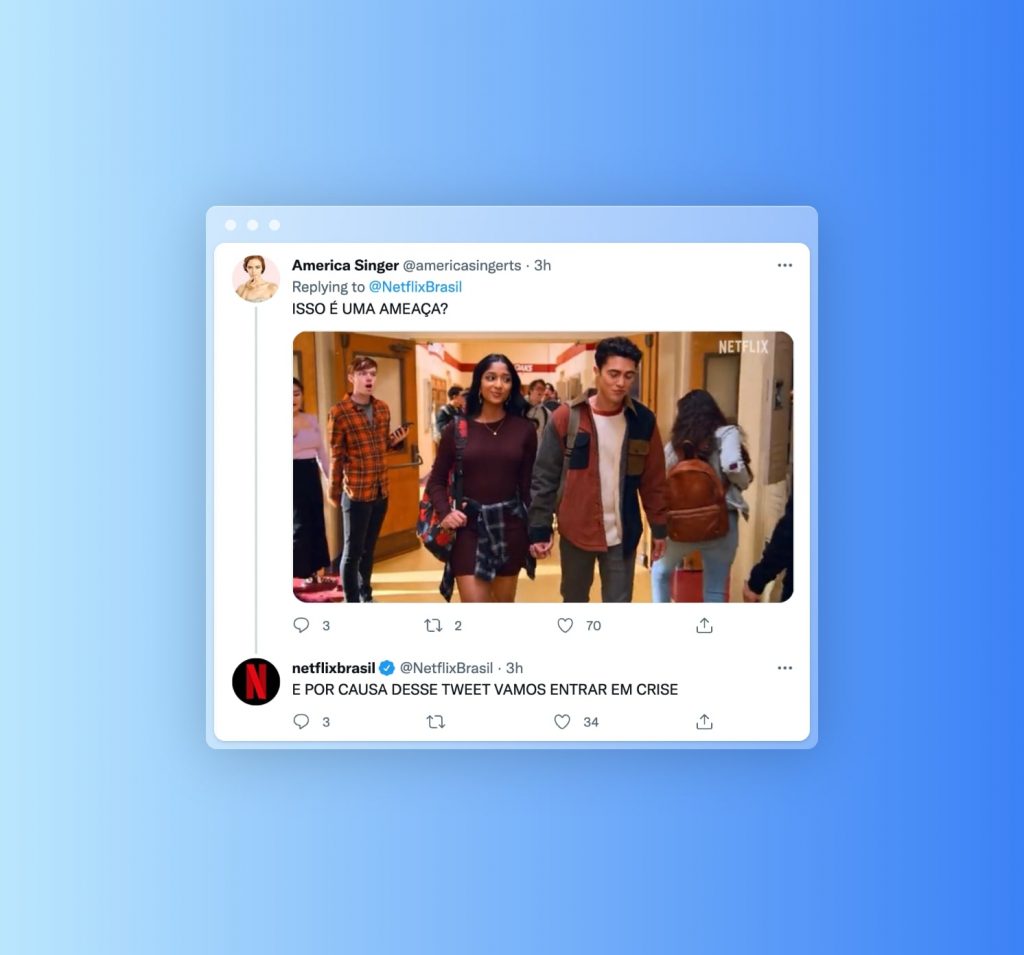 For example, Netflix's Brasil Twitter account occasionally gets into conversations with its audience. Their tone of voice is authentic and relevant as they create local context, they respond to people very fast, and their humorous responses keep engagement at the desired levels.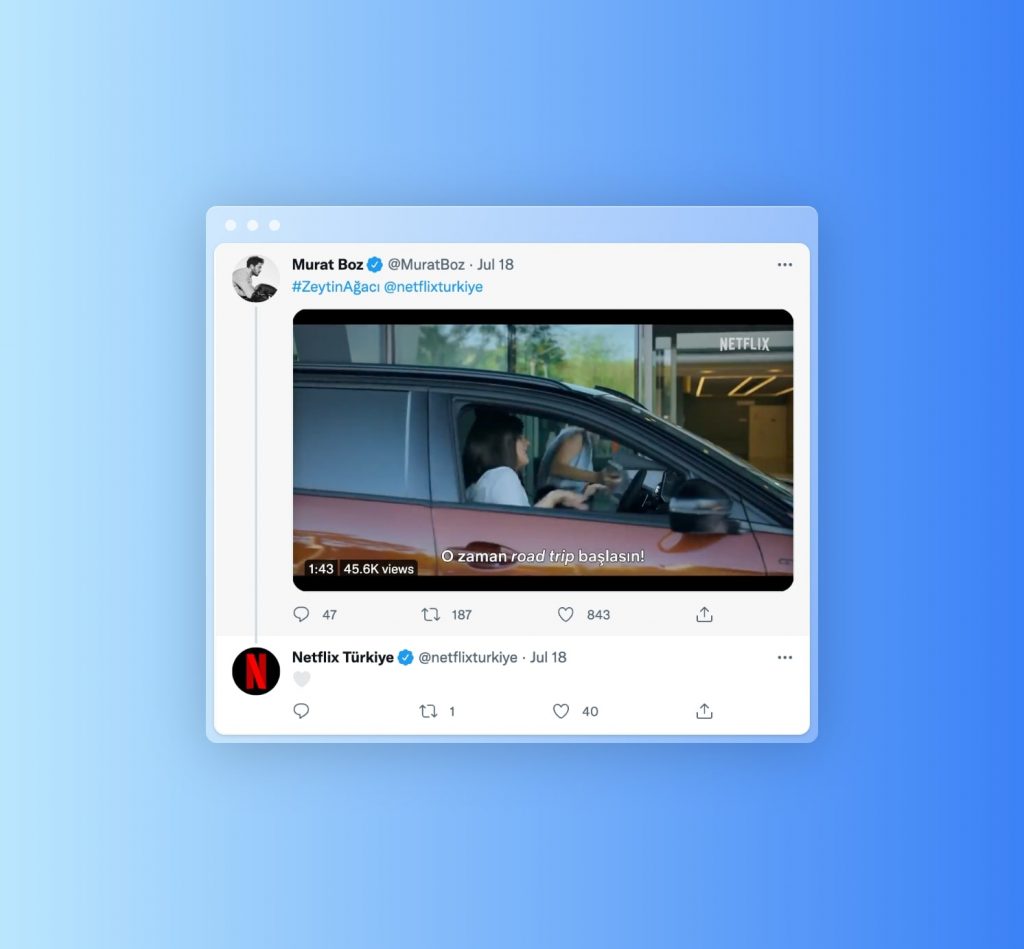 When it comes to an example from Netflix's Turkey Twitter account, it seems like they only engage with the project contributors. We can comment on neither their tone of voice nor response time, but we can say that their engagement level with their audience on Twitter is not very qualified. Creating customer engagements isn't always about creating relevant content.
Netflix Once Was Replying to Support Comments, Inquiries and Messages on Social Media
There were several ways to get help from Netflix when using Twitter before they shut it down. For example, we were able to direct message their account or @mention them in a tweet to get their attention and have them respond directly to us.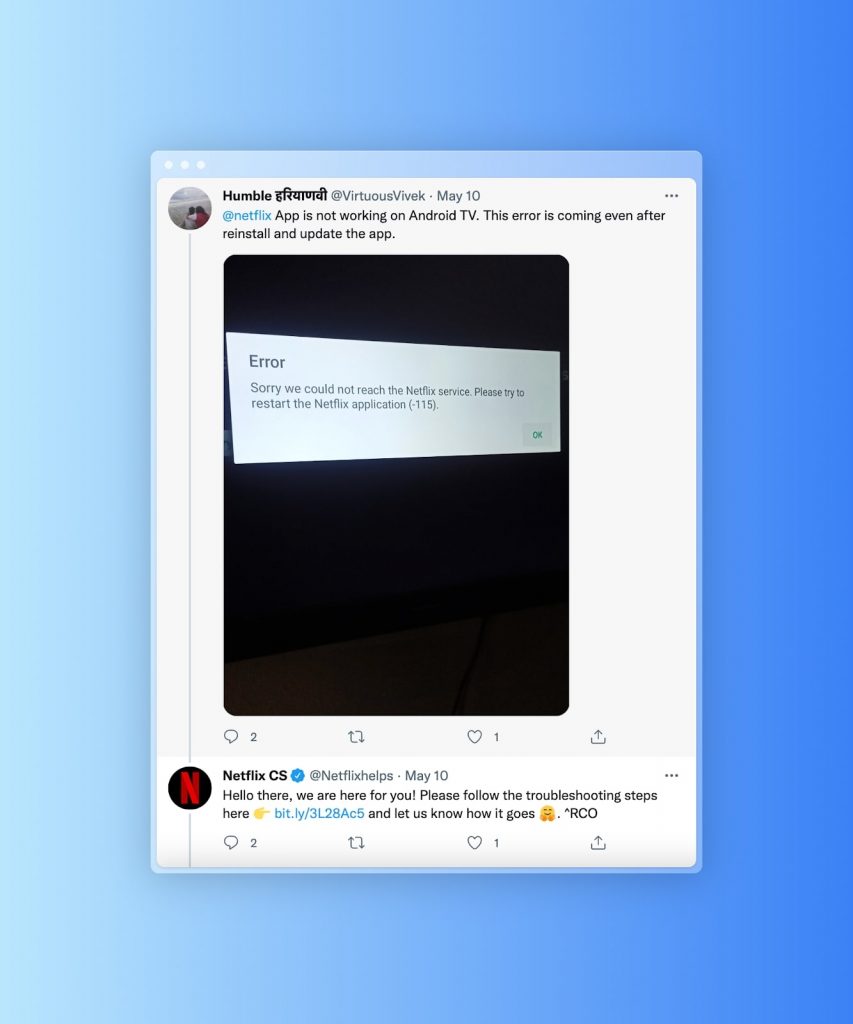 As we stated earlier in this article, Netflix's social media customer service team once was answering support requests and helping people out at @netflixhelps.

Their tone of voice was consistent and clear, as much as they considered emotional connection with emojis.

They also provided fast customer service by answering people within a day or two.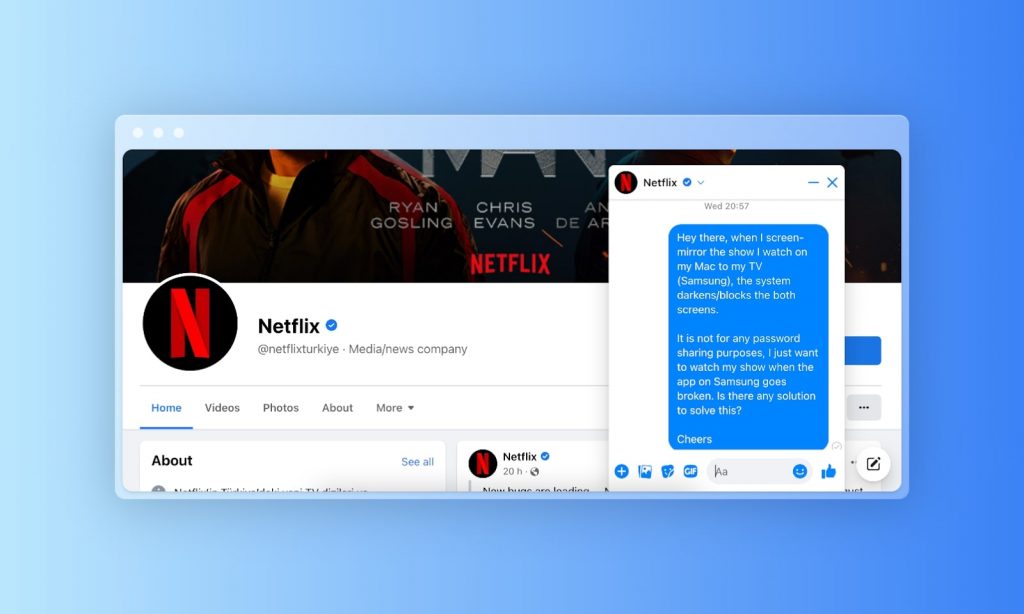 However, we are now unable to get answers to our support requests on Facebook or any other social media channels, different from 2017.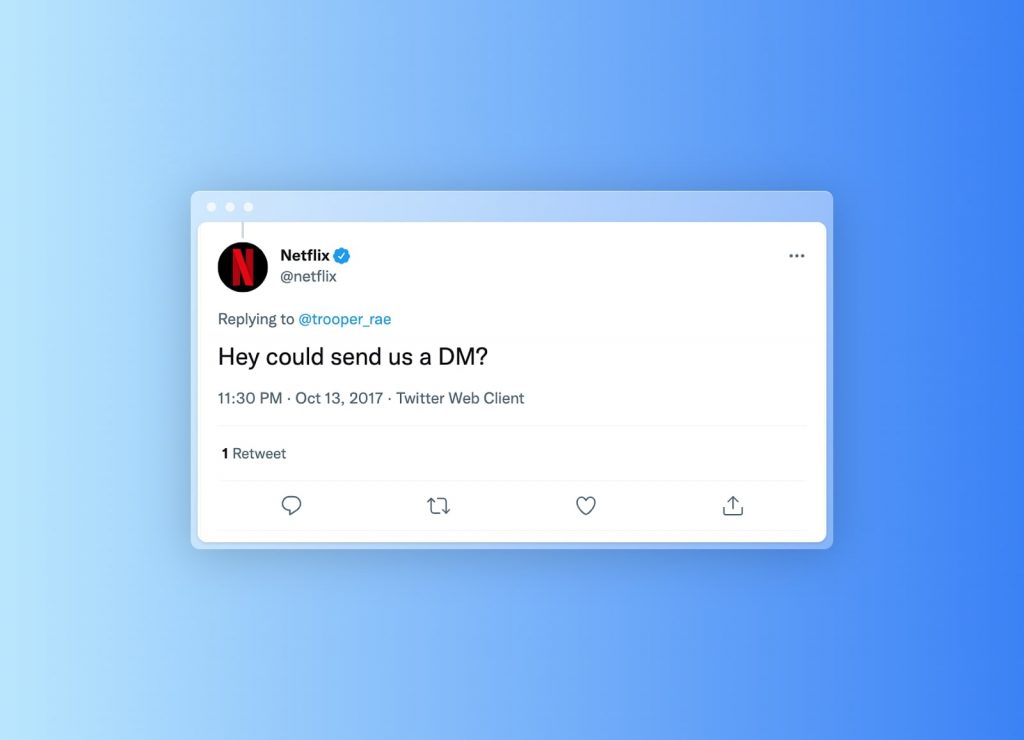 Netflix Used to Listen and Answer to Customer Feedback on Social Media
Since Netflix first launched in 2007, users have had a voice in the creation of the service. In addition to voting with their wallets, customers have also been able to provide feedback on various aspects of the service through surveys and comments on social media platforms.

Because of this feedback, the company has become known for its responsiveness to customer needs and desires.
Netflix's ability to stay relevant in today's technological landscape is attributed, at least in part, to its willingness to listen to and incorporate user feedback into its product development process. By incorporating user feedback into its product development process, Netflix has been able to keep its users happy and engaged while also improving the overall quality of its service.
However, even if Netflix might still listen to user feedback via different support channels, they don't seem to answer those feedback on social media.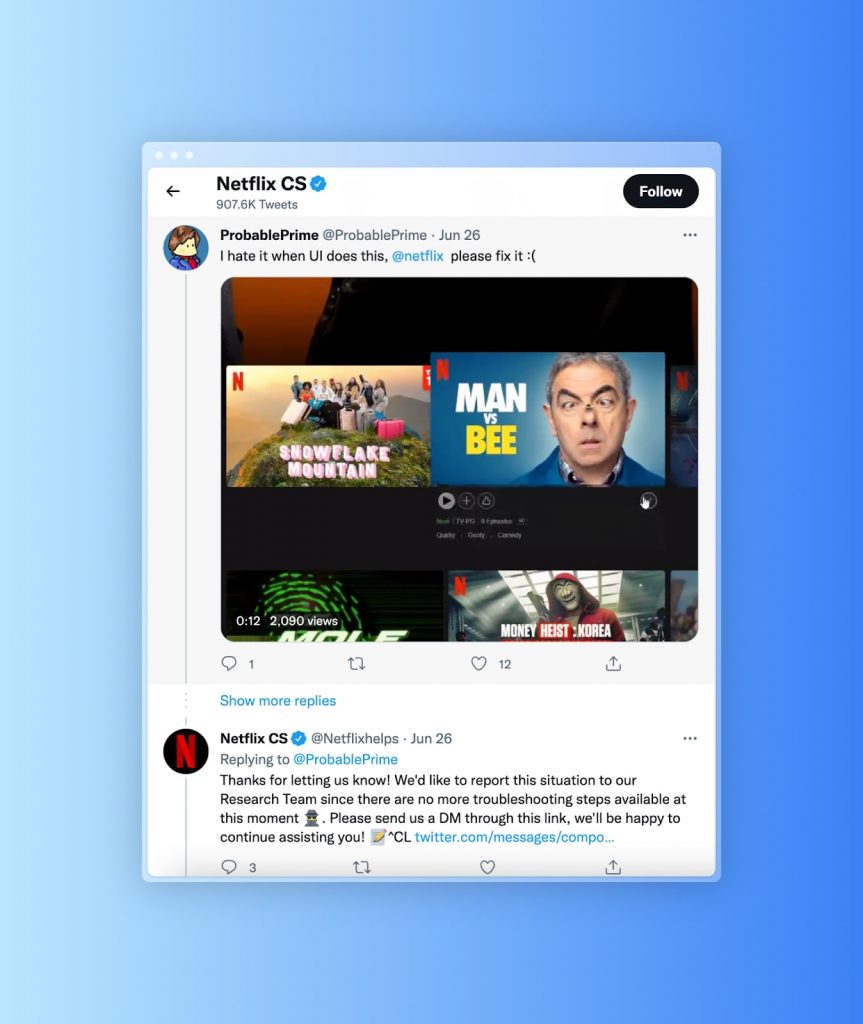 This is an example from Netflix's CS account before they shut it down. They were answering customer feedback on any part of the platform publicly, which creates credibility across their audience. Their tone was always welcoming and caring.
Netflix Has a Humorous Tone of Voice
A conversational but neutral tone characterizes Netflix's tone of voice. The company's social media platforms are designed to feel like a conversation between friends, not like an advertisement.
This tone of voice is important for several reasons. First, it makes the company more approachable and relatable to its customers. Second, it helps Netflix avoid coming across as pushy or aggressive. Finally, it allows Netflix to build trust with its customers by signaling that the company values their opinion and wants to hear what they have to say.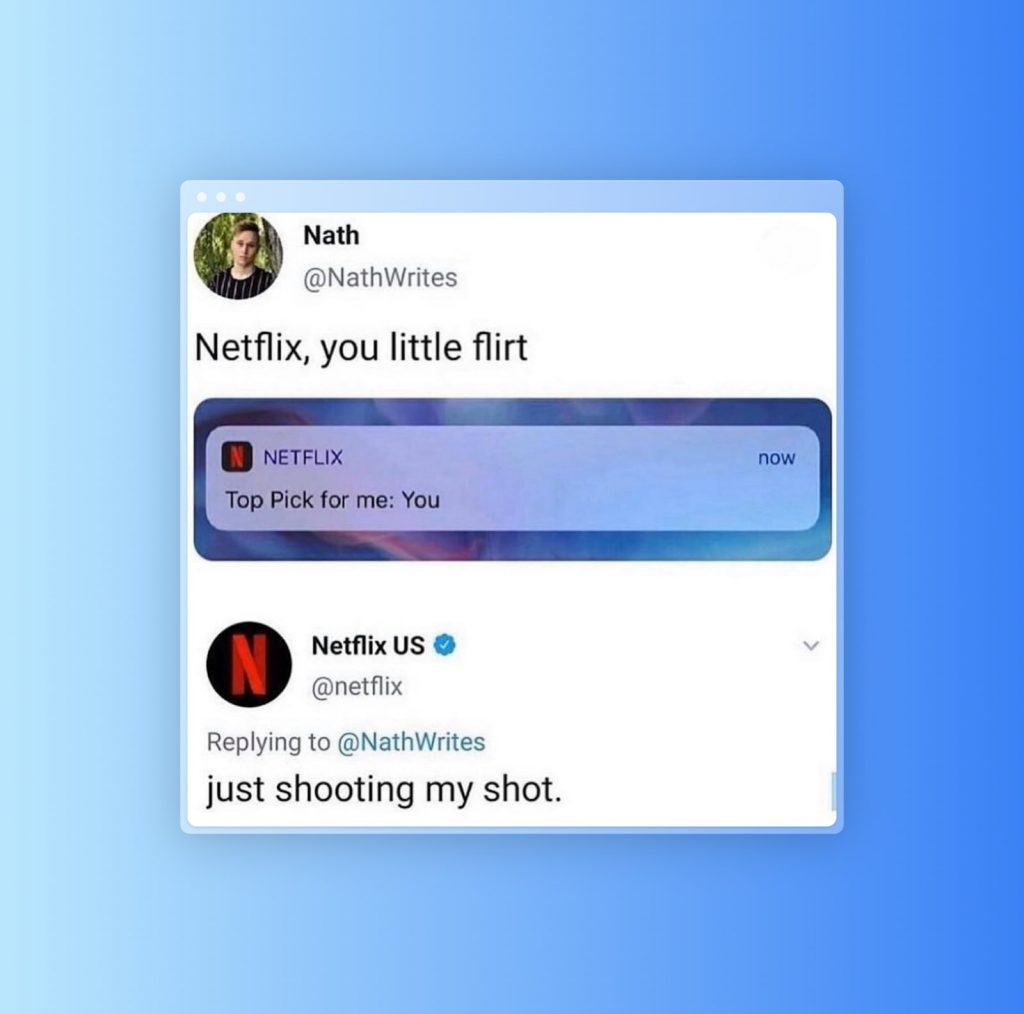 For example, they answer to people in an authentic and sincere way that help build trust and credibility with their audience.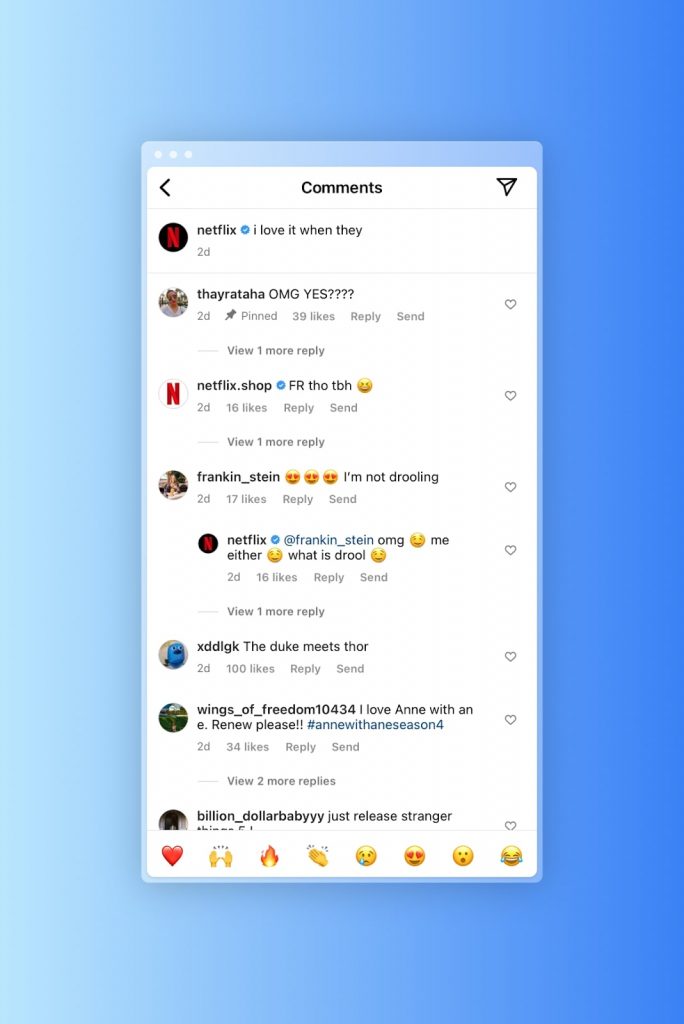 Their social media teams also answer comments on Instagram in a friendly and humorous tone of voice.
Netflix Has an Account for Show and Movie Recommendations
Netflix's movie and show recommendations social media account is one of the most popular accounts related to the platform. To make sure you don't miss any good recommendations and keep up-to-date with all the latest blockbuster releases, you can subscribe to @Netflix's movie recommendations social media account. This account is the central hub where viewers can come to see what movies are trending on Netflix around the world. As well as seeing what people are talking about on Instagram, users can also get recommendations based on their location and age range. This is an easy way to stay on top of what's new and watch your favorite films and TV series whenever you want.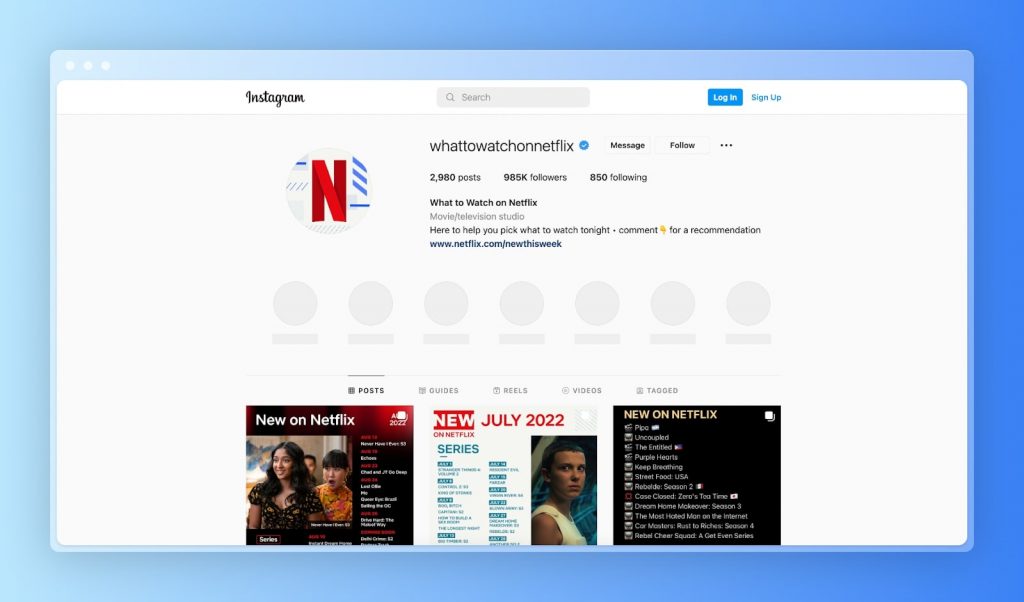 The company features various posts about new releases, trailers, and promotional content from Netflix. The account has almost 1M followers and a huge number of daily interactions.
Netflix communicates with its users under the posts and provides information or just answers comments. Their tone is again very friendly and candid.
The Final Verdict
Even Netflix's social media presence and communications are strong; it has some issues with social media customer service.

When the company first started, its service was spotty at best. People were often waiting for weeks for solutions to their problems. However, many customers still felt that their Netflix experience had not improved. In 2017 alone, Netflix had more than 140 million subscribers, yet many people felt like they were being ignored or treated poorly by the company's staff.

When we look at today, 2022, the situation seems to be worsened. Because of the deactivation of their Twitter social media support service and not proactively providing customer services via Instagram and Facebook, it may be best to take it up directly with the company.
As we take all these into consideration, let's rate Netflix's social media customer service performance with some numbers.
***These ratings are based upon our own research and tests.
Accessibility – 5/10
They decided not to provide customer service on Twitter as they did for 13 years, and they don't reply to our messages on Facebook or Twitter.
Response Time – 7/10
Even if they don't reply all the time, when they do, they are fast.
Tone of Voice – 10/10
Their tone of voice is always friendly and very humorous.
Personalization – 9/10
The company's perspective on customer service makes people feel valued and understood, which leads to stronger relationships and happier customers.
Engagement – 9/10
Users feel comfortable sharing their thoughts and opinions with Netflix.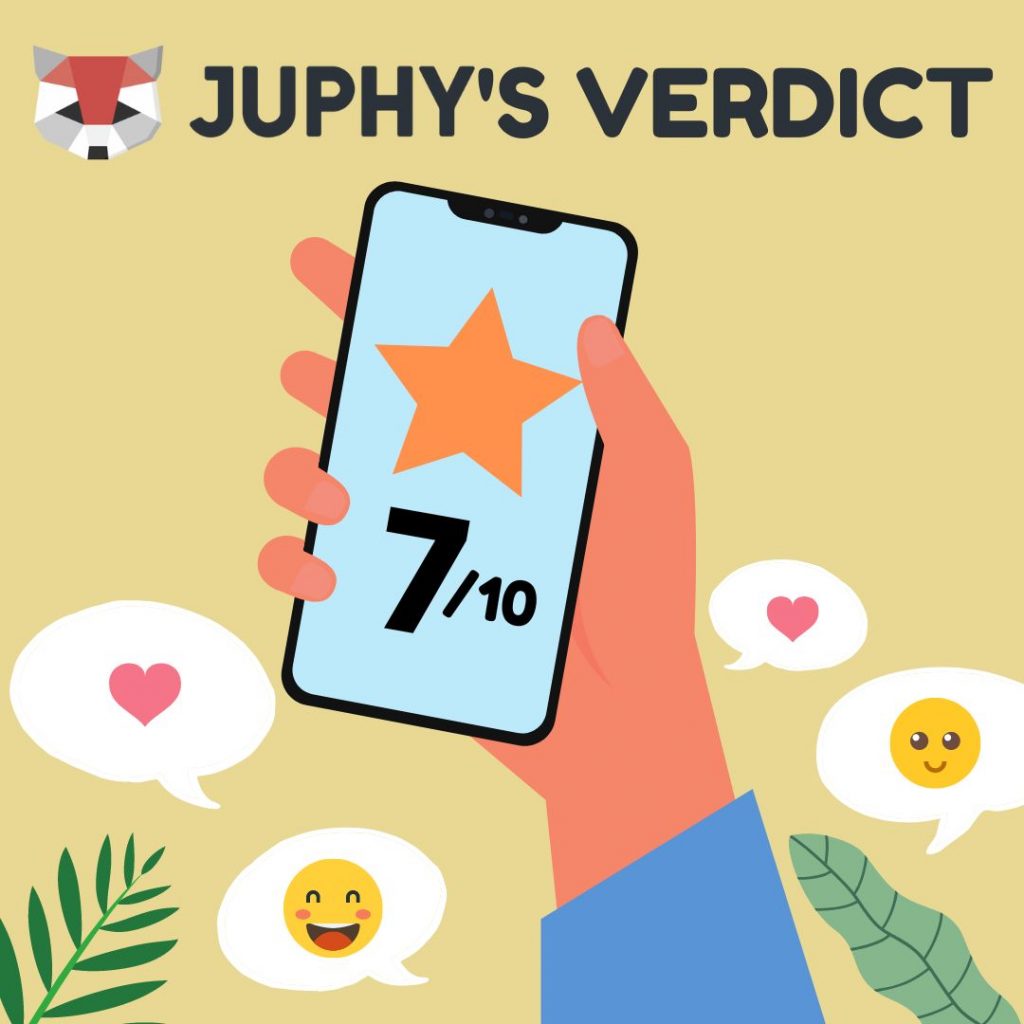 #1 Social Media Customer Service Tool: Juphy
Traditional customer service has evolved into social media customer service! Your potential customers might be trying to reach out to you on social media. Juphy has the best features that will increase your customer service team's productivity, efficiency, speed, and overall performance. Just have a sneak peek at this video:
Let's hear from one of Juphy's happy customers:

David Hooper
Production Expert
"Juphy has been great for my connection with customers and social media followers as it allows me to put everything in a single "inbox" and easily reply via multiple channels at the same time. Customer service and communication have been great and it's something that I use daily. I highly recommend it for anybody doing social media or in need of a good customer service option."
✓ Product Hunt Verified Review
Don't miss out on this opportunity to grow your business! You can start using Juphy free today and check out the features that will elevate your customer service by providing support on all social media and review platforms.
Create Your
Social Inbox Now
Manage all social media customer support inquiries in a unified inbox.
Related Article – Social Media Customer Service: The Complete Guide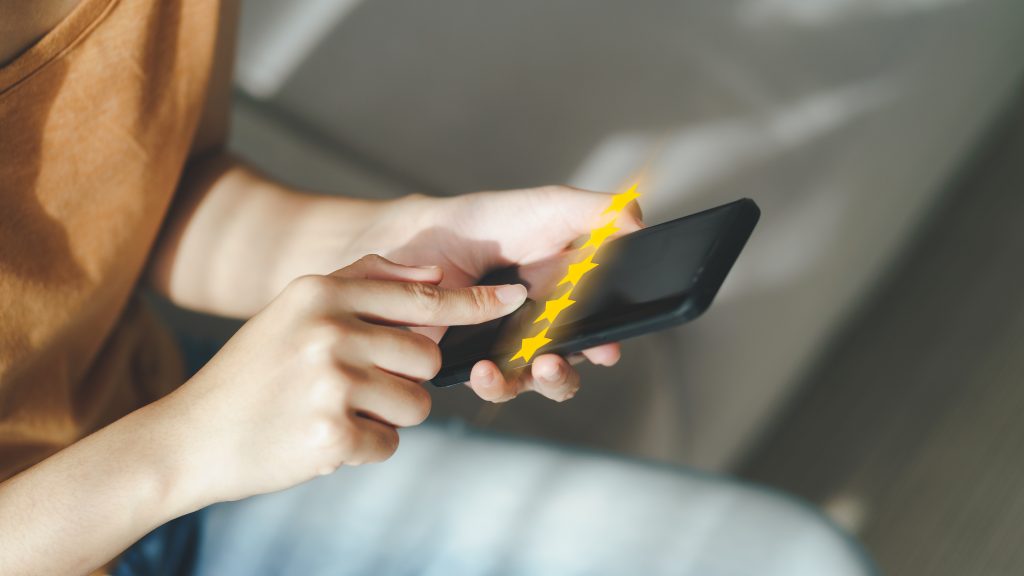 From A to Z, you will find all the information you need for providing customer service on social media. Read the guide now!