Shopify is an e-commerce giant that's hard to miss on the online store landscape, and many businesses flock to the platform to set up online storefronts, attracting customers all over the world. As of 2023, Shopify boasts a significant market share of 25% in the global e-commerce platform market, with its total revenue standing at $3.20 billion.
Let's face it: Although Shopify allows store owners to design and customize their storefronts to their tastes, not every store owner has the time or skills to create or manage a digital store. And messing around with code or design isn't everyone's cup of tea. The solution?
Hiring Shopify experts. 
If you're struggling to juggle running a business and setting up your e-commerce store, you should leave it to the pros.
But first, you must consider the key advantages and disadvantages of using Shopify experts for your e-commerce brand before proceeding.
As of October 2023, Shopify Experts have transitioned to being a part of the broader Shopify Partner Directory, although the term 'Shopify Expert' still denotes a particular level of expertise within this directory.
Create Your
Social Inbox Now
Manage all social media customer support inquiries in a unified inbox.
Who Are Shopify Experts?
Let's start at the very beginning. Who are Shopify experts, what do they do, and why do you need to hire one?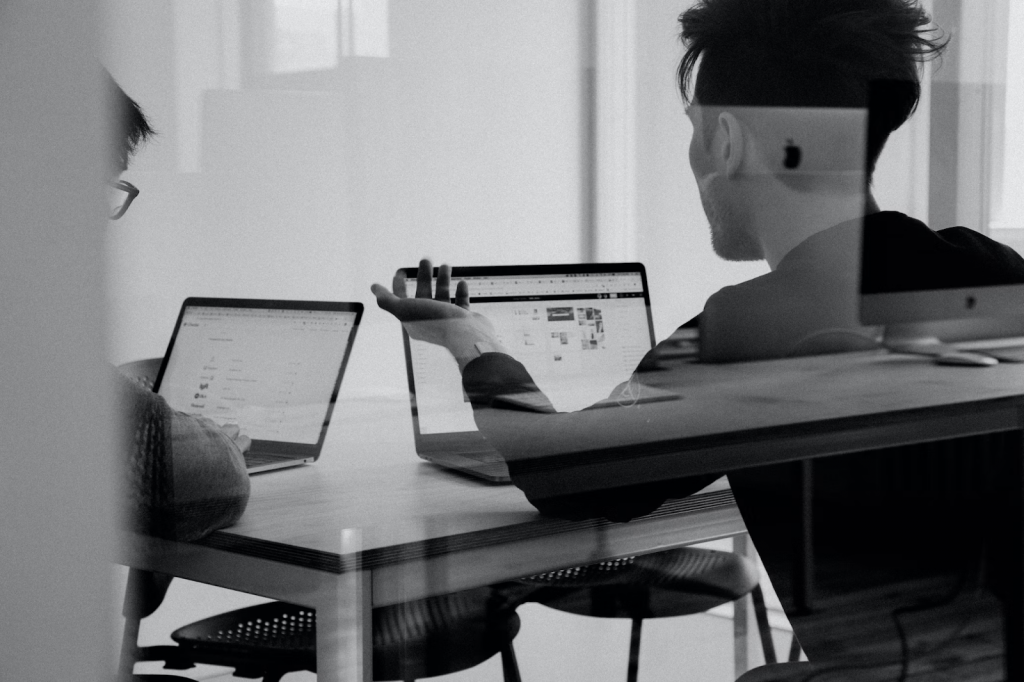 Definition and Qualification
Shopify experts are professionals familiar with Shopify and are part of the community. Merchants from 175 countries utilize Shopify, making the expertise of Shopify experts invaluable for a wide range of businesses worldwide. They assist Shopify merchants in creating, maintaining, and growing their personal Shopify stores. Their expertise ranges from troubleshooting technical issues to implementing the latest features, ensuring your store runs smoothly and stays current. Shopify experts could be individuals or agencies that are highly skilled in various aspects of running a Shopify store.
The Shopify Experts program helps to link brands with certified experts for help with various activities on the e-commerce platform. To become a certified expert on the Experts Marketplace, the applicant must meet strict requirements and have a track record of successfully helping online stores grow.
Services Offered
Shopify experts do not offer just one service. They provide a wide range of services, basically everything you need to start your Shopify store from scratch, as well as help your brand grow. Shopify experts offer services such as website design and development, product development, and conversion rate optimization.
This means they can help choose a theme and layout for your store that suits your preferences and also ensure that it's customer-friendly. Additionally, they keep tabs on the latest Shopify updates, applying them to your store to enhance its functionality and user experience. Shopify experts also handle app integration, marketing and advertising services, content creation, and performance optimization.
When the store is running, they help with its maintenance and technical support. As needs in your Shopify store arise, you'll find experts who are equipped to handle them.
Advantages of Hiring Shopify Experts
If you don't have the technical know-how to start and maintain a Shopify store, then you may need to hire a Shopify expert. There are also other reasons why you should hire a Shopify expert. Let's see what you'll gain by hiring Shopify experts.
Expertise and Experience
Chances are you cannot handle all the aspects involved in starting and running a Shopify store smoothly. There's the web development aspect, product development, marketing and advertising, and other crucial parts of running an online business — attempting to do this all on your own is a ticket to stagnation.
However, Shopify experts are equipped with the necessary tools and experience to build and run an e-commerce store effectively. They are committed to delivering excellent work while ensuring every aspect of the business works perfectly from start to finish.
Customization and Personalization
Customization and personalization are key to the success of online stores. Have you ever visited a Shopify store that seemed tailor-made for the brand with products that jump at you from your screen? They likely had help from a Shopify expert.
If you have a unique taste or preference, Shopify experts can help bring your vision to life. They help create custom themes that suit your brand to make your store appealing to shoppers.
Also, Shopify experts can help to create functionalities and features that can make your store stand out from your competitors. Whether it's integrating a new payment gateway or setting up a rewards program, they tailor their services to meet your store's unique needs. Based on your customers' preferences, Shopify experts can help to create and maintain a personalized shopping experience for them.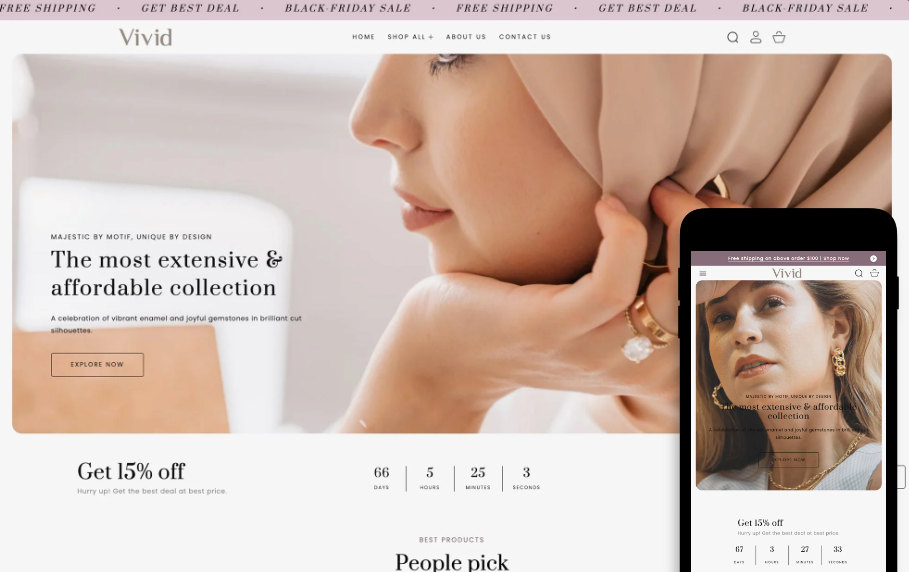 For example, they can implement tailored product recommendations, personalized email marketing tools, and other relevant information based on demographic and psychographic customer information.
Time and Resource Efficiency
Imagine leaving the tedious, time-consuming aspects of your business to the best experts in the game so that you have more time to strategize and make better business decisions. That's what hiring Shopify experts gives you.
And why not?
They are most qualified and have the experience necessary to manage a Shopify store effectively. Also, since working with Shopify experts can guarantee effectiveness and efficiency, you can rest knowing that what you spend on their services will be worth it. Their expertise streamlines the process, letting you focus on strategic decisions that foster business growth.
Support and Maintenance
Apart from setting up your store to taste, Shopify experts can guide you with the processes involved in the day-to-day running of your Shopify store.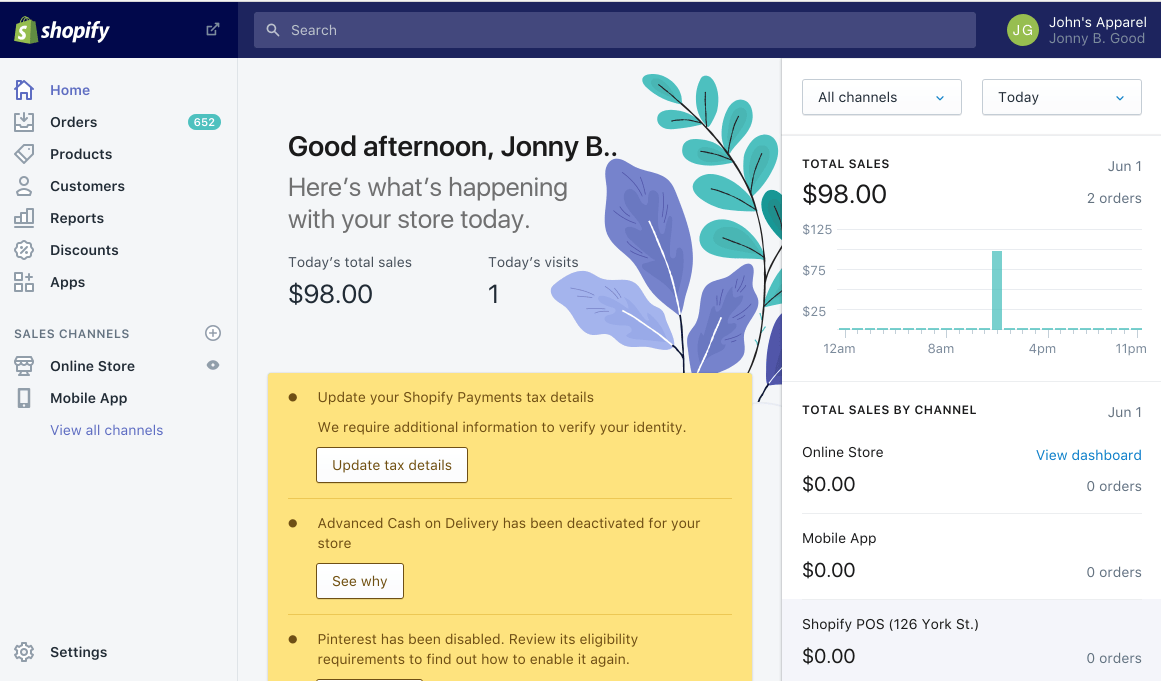 Shopify experts manage the backend activities — the technical and functional aspects of your store that help to ensure you remain in business. They function effectively in managing two technical areas:
What comes into your store (customer data, business reports, customer inquiries, etc.)
What your store puts out on the website (content, product listings, ads, etc.)
With the data garnered, they monitor your store's performance and analyze the feedback from tests to determine how to improve. They also regularly monitor the effectiveness of your content creation, ad campaigns, and search engine rankings.
For instance, they can monitor and improve your SEO rankings, review customer feedback, and update the information listed on your store.
Drawbacks of Hiring Shopify Experts
In addition to the benefits, you should note some potential drawbacks. Carefully considering these factors will aid your decision to hire Shopify experts or not.
Cost Implication
Good service doesn't usually come cheap. Hiring Shopify experts to handle various aspects of your online business can be costly. This could be a major drawback, especially for small business owners operating on a low budget.
While Shopify experts undeniably offer valuable experience and skills, hiring them can shoot up the cost of setting up your online store. Also, it's important to keep in mind that hiring Shopify experts isn't usually a one-time cost. There might be extra costs for maintenance, support, and upgrades when necessary.
Dependence on External Teams
Hiring Shopify experts means outsourcing important aspects of your business to an external team and relying on them for your business to run smoothly. You'd need to reach out each time, even for minor changes or fixes. This might be inefficient when it comes to urgent issues that can affect your ability to adapt to market trends. Moreover, the turnaround time for minor changes could be extended, especially if the expert has a packed schedule.
Potential for Miscommunication
Miscommunication can affect your store's performance negatively, and the potential for this increases when liaising with external teams. Since they are not the business' owners or internal team members, misconceptions may arise due to unclear communication.
They may misinterpret customers' preferences, your desired website specifications, or other minor to crucial directives, resulting in significant business drawbacks.
Bringing the external team up to speed with your business decisions or operations can also slow down your business operations.
Limited Flexibility (and Autonomy)
Hiring Shopify experts may limit your flexibility and autonomy in business.
You will have to make allowances for the professionals to allow them to do their job, even if it affects project schedules and timelines. You may need to adjust your project schedule to fit with their timeframes and adapt to their preferred tools and methods of working.
You may need to step back and trust that they are capable of delivering on the job using their own methods, even if you have used other alternatives to achieve the same results in the past.
3 Best Practices for Hiring the Right Shopify Expert for Your Business
If you've decided to hire a Shopify expert for your business, these key steps will help ensure you hire the right expert.
The first step is to outline your business needs and the areas you'll need help with. Assess your goals, expectations, and opportunities, then determine what you'll need an expert for and the areas you can handle yourself.
Consider Expertise, Experience, and Reviews
When looking to hire a Shopify expert, ensure you consider their skills, work processes, and track record. Look out for an expert who has enough experience handling the services you require with good reviews from previous clients.
Lastly, look out for experts that charge within your budget. You can request a quote to ensure their service is budget-friendly. It's a balance between cost and value, ensuring the investment in a Shopify expert propels your business forward, not hold it back.
Here is a video that sums up how to hire a Shopify expert:
Shopify Partners vs. Shopify Experts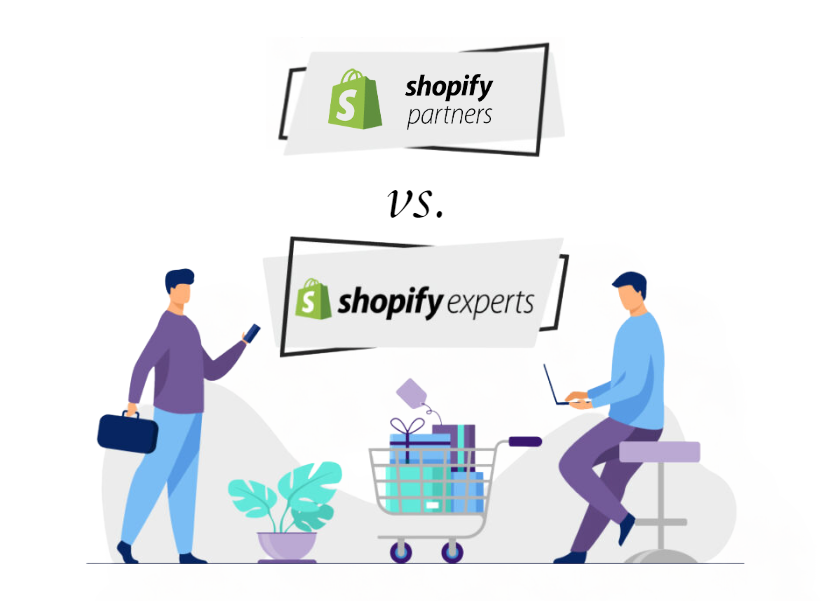 It's possible you'd come across the terms — Shopify Partners and Shopify Experts. If you're wondering what those two terms mean, as well as the differences, find out below.
As we mentioned before, the landscape changed in October 2023 when Shopify transitioned the Experts Marketplace to the Shopify Partner Directory. While all experts became part of this broader directory, the 'Shopify Expert' designation still holds value, indicating a high level of expertise and service delivery.
Definition and Distinction
Shopify experts are:
Individuals or agencies proficient in setting up and optimizing Shopify stores.
Recognized within the Shopify Partner Directory for their expertise and experience.
Required to maintain a high level of service delivery to retain their 'Expert' designation despite the broader umbrella of the Shopify Partner Directory.

The Shopify Partner Directory, initiated in October 2023, encompasses a wider range of professionals, including those formerly known as Shopify Experts. The directory links brands with certified experts for help with various activities on the e-commerce platform, and the 'Expert' designation within this directory still symbolizes a pinnacle of proficiency and a track record of success.
Shopify partners, on the other hand, are:
Members of the Shopify Partner Program who have a contract with Shopify.
Individuals who provide general guidance and assistance services on Shopify.
Collaborators with Shopify to provide non-specialized or basic services like offering store owners advice and Shopify insights.
Promoters of Shopify's services who refer potential clients to Shopify.
All experts are part of the Shopify Partner Directory, but not all members of the directory are designated as Shopify experts.
Understanding this distinction helps make an informed choice based on the expertise and guidance your business requires.
Which One to Choose?
If you're looking for experience and expertise, then hire Shopify experts. They have a history of success with providing professional Shopify services like web design, app integration, etc.
However, if you only need help with general shop advice and assistance to get started on Shopify, then a Shopify partner might be the suitable option.
Wrap Up
Setting up your online store can be a daunting task. However, Shopify experts offer a helping hand with the crucial aspects of setting up and running a Shopify store.
Hiring Shopify experts offers undeniable benefits, but learning about the drawbacks will help you make better decisions. This is why you should do enough research before settling for one. With the right expert, your online store will grow quickly and sustainably. Remember to review the updated Shopify Partner Directory to find experts with the specific skills and experience you need for your e-commerce journey.
So, take your time and ensure the Shopify expert you choose aligns well with your business goals and the level of involvement you envision.