So you've decided to tap into the sales potential of e-commerce, whether by extending your current business onto the digital landscape or crafting an exclusive online brand. You may have a website and brand profiles on several social media platforms and even make sales on a couple of marketplaces. But when it comes to taking orders, keeping stock, and receiving payments safely, as well as highlighting your brand presence, the process becomes a little more complicated. This is where e-commerce platforms come to the rescue. But with so many alternatives with a variety of features in the market, you might have a hard time deciding which one meets your needs cost-efficiently. Before getting to choose the best e-commerce platform for your business, let's start with the basics. 
Create Your
Social Inbox Now
Manage all social media customer support inquiries in a unified inbox.
What Is an E-Commerce Platform?
An e-commerce platform is a software solution that enables you to run an online business. Both small businesses and large corporations need an e-commerce platform to manage their website, sales, marketing, and other online operations. It provides you with the necessary tools and features for showcasing products or services, processing transactions, managing inventory, facilitating secure payments over the internet, and interacting with customers.
The e-commerce platform can be hosted or self-hosted, which means you can either host the service on a third-party company's cloud server or your own. Choosing a hosted option has the advantage of delegating all the requirements, such as hosting, security, updates, and backups to the service provider for a monthly fee. It eliminates many of the technical development issues because the built-in solutions it offers evolve with technological advances. But if you have the technological skills and resources to maintain and update it, a self-hosted platform can also have merits.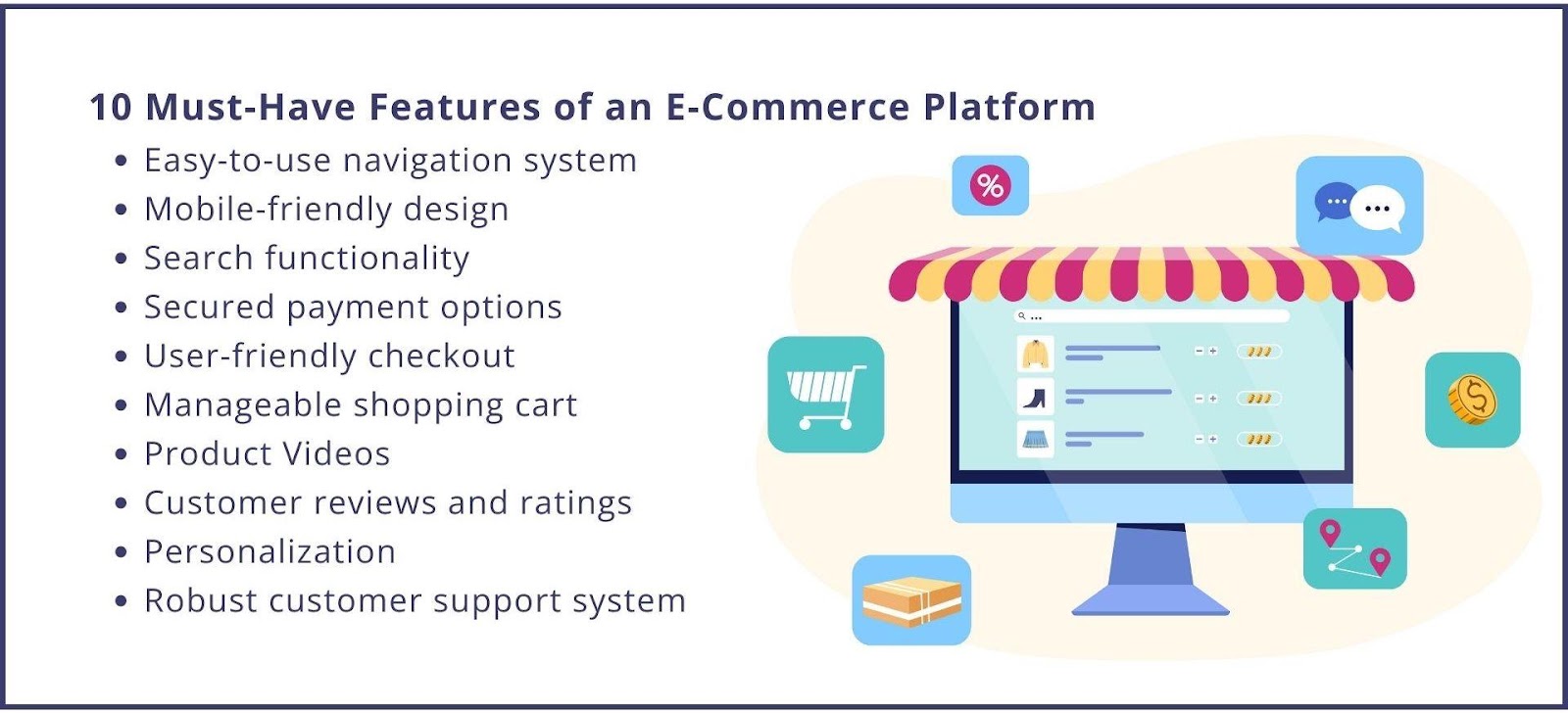 The Importance of Choosing the Right E-Commerce Platform
Basically, all e-commerce platforms showcase products and support them with search capabilities, have a cart function to facilitate orders, and a payment system for completing purchases. What tools the platform adds on top of these basics should align with your business needs. For example, a smaller business might be more interested in the platform's marketing capabilities and scalability, while a larger enterprise may require advanced inventory management and CRM features.
Choosing the right e-commerce platform for your business not only enables a secure and smooth shopping experience for your customers but also helps you achieve growth, minimize operational costs, and engage with your customers in a meaningful and fruitful way.
Understanding Your Business Needs
Beyond a sleek product listing page and a secure checkout process, delve into analytics to understand customer behaviors or explore integrations that automate routine tasks, freeing up your time for strategic decision-making. Apart from the essentials, an e-commerce platform can help you meet your business needs, such as customer acquisition, market expansion, and improved customer service.
Defining Your E-Commerce Goals
Before choosing the platform you'll utilize for e-commerce, defining your e-commerce goals can guide you through what features to look for in your software selection. Whether it's hitting a milestone in sales, creating a buzz on social commerce, or ensuring that every delivery arrives on time – your goals paint the roadmap for your e-commerce journey.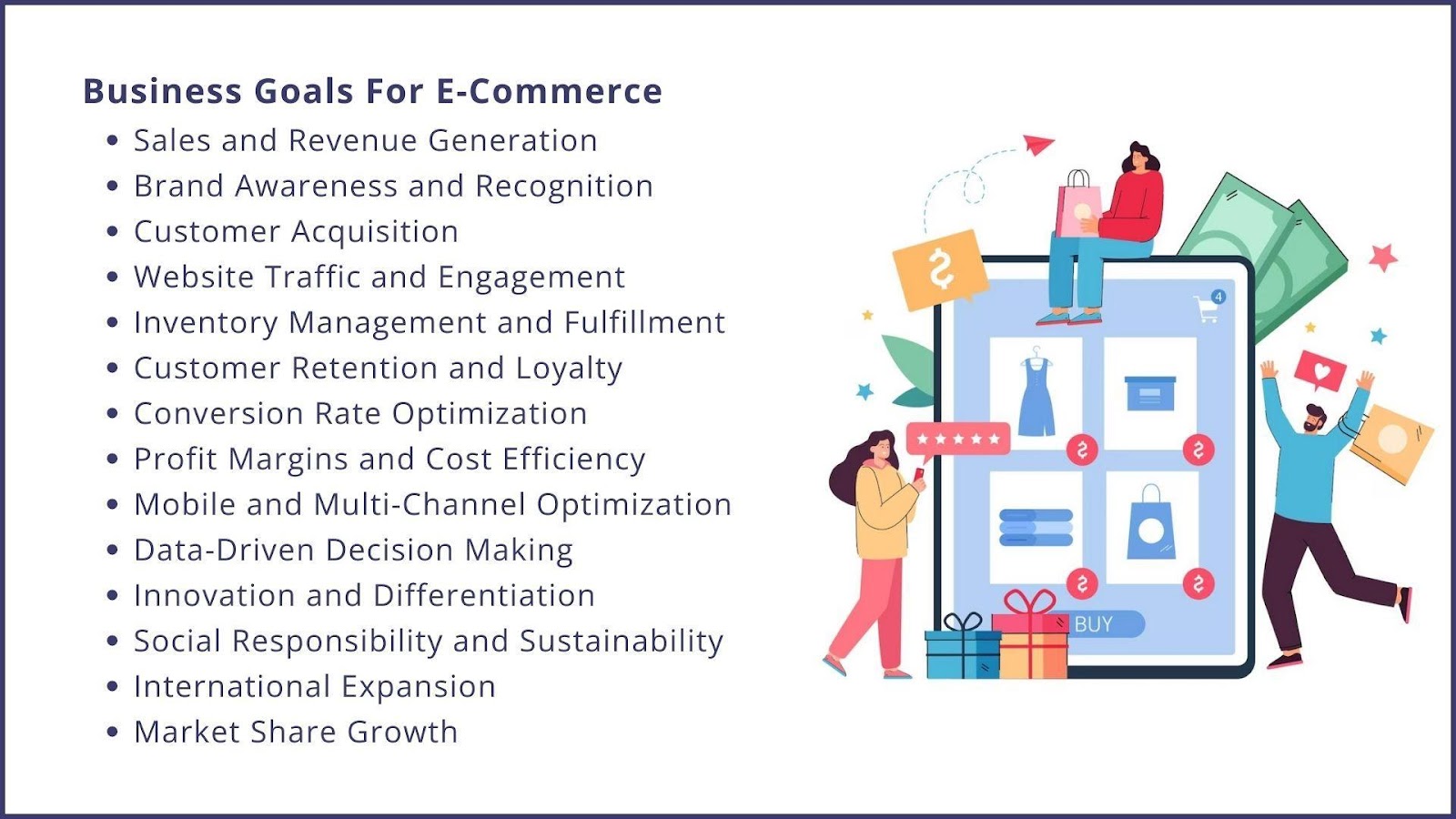 Assessing Your Technical Capabilities
As mentioned before, there are different types of e-commerce platforms, and each can present different benefits depending on your objectives and technical capabilities.
You can build your platform, design and develop it completely in line with your needs, and maintain everything yourself.


You can buy a licensed platform with annual fees and have your development team customize it according to your needs.


Utilize open-source platforms based on a free and publicly available source code. You'll need to maintain and update it yourself, but it provides you with the flexibility to modify, scale, and integrate it as you wish, as long as you comply with the license terms.


SaaS e-commerce platforms are easy-to-use and reliable options with a monthly fee, but they offer limited customization and scalability. On the other hand, these platforms cover all front-end and back-end issues, such as hosting, security, product updates, and PCI compliance.
Budgeting for Your E-Commerce Platform
With SaaS e-commerce platforms, you can see all the services and expenses upfront. But with other types, you'll need to consider some obvious and hidden costs as well:
Development
Design
Integrations
Hosting
Domain registration
Payment gateway fees
General maintenance
Security measures
Upgrades
UX improvements
Marketing costs
Optimizations
Scaling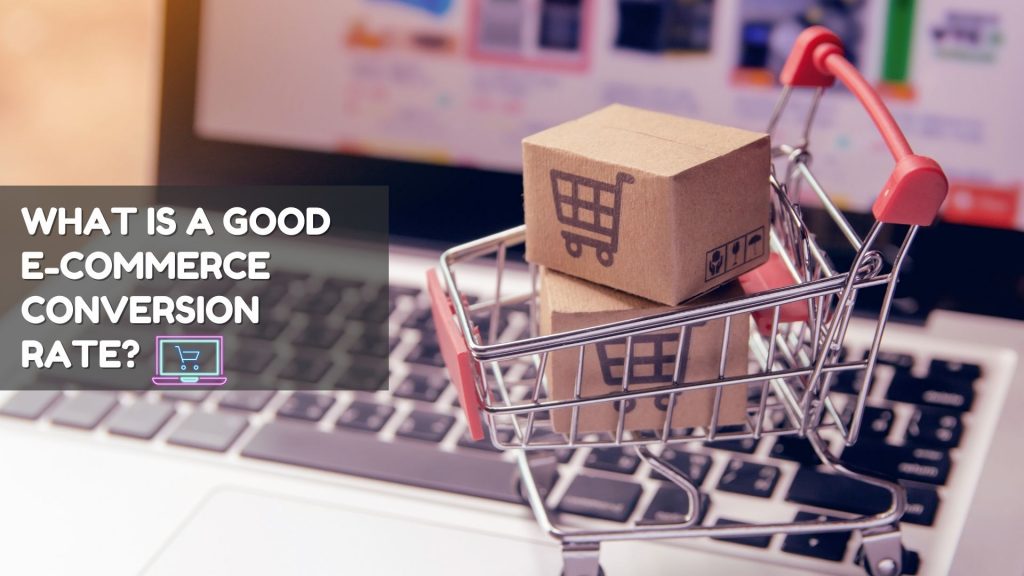 Evaluating E-Commerce Platform Features
An ideal e-commerce platform should enable your business to grow, have reasonable running costs, support a series of integrations, and enable you to engage with your customers in a secure, streamlined, easy-to-operate fashion. It also needs to be up and running 24/7, so the efficiency of the customer support team should be a decisive element in your evaluation of e-commerce platforms.
The Value of Social Media and Email Marketing Integrations
Imagine your e-commerce platform and social media channels working together in harmony, each 'like' and 'share' subtly nudging customers closer to a purchase. And when they do buy, your email marketing swings into action, transforming one-time buyers into loyal customers. Also, some social platforms like Instagram Shopping offer in-app shopping options, which in turn, has the potential to boost sales further. Social media integrations on an e-commerce platform empower you to harness the power of social commerce and manage your inventory effectively. 
While social media platforms help businesses reach wider audiences, email marketing practices maintain their appeal in crafting more personal shopping experiences. With an e-commerce platform that supports email marketing integrations, you can ask for feedback, make special offers, tap into upsell opportunities, and, step by step, build customer loyalty.
Ensuring Seamless Integration with Essential Apps and Services
You might already be using a number of apps and services for various purposes, such as team collaboration, instant messaging, customer service, or performance reporting. Moreover, the number of tools can increase as you grow. A good e-commerce platform offers easy-to-integrate plugins, add-ons, and apps, so you won't need to extend your budget for third-party solutions.
Inventory Management Capabilities
Normally, all e-commerce platforms come with an inventory management feature, but an ideal one should keep track of your stocks across all sales channels, such as your physical store, online shop, other marketplaces, and social orders simultaneously. If the platform allows you to sell on different channels without managing separate inventories, it will save you time and resources while improving your sales potential.
SEO and Marketing Tools
81% of consumers search online before making a purchase. Harnessing the power of SEO not only elevates your online presence but creates a pathway for your ideal customers to discover what you offer. It's an ongoing endeavor that, when mastered, becomes a cornerstone of your digital strategy. The ideal e-commerce platform should provide you with tools that can help you rank higher in SERPs. 
Apart from email marketing, an e-commerce platform can offer features for content management, product recommendations, product reviews, and ratings, along with tools to create and manage discounts, coupon codes, and special offers. These features and tools can benefit SEO and improve your sales potential in turn.
Payment and Security Options
People abandon their shopping cards for various reasons, and having not enough payment options or a complicated process are among the leading ones. A good e-commerce platform makes the checkout process as easy as possible for the user and offers different payment methods for convenience.
Security is of utmost importance in e-commerce. It is a continuous process against security breaches and data theft. So, managing system updates and security improvements constantly should be a primary requirement when choosing among platforms.
Mobile Commerce and Responsiveness
In a world that's always on the move, your e-commerce platform should be a reliable companion to your customers, ready to serve them whether they are on a desktop at work or on their smartphone while lounging at a cafe. Although more than half of shoppers complete their transactions on desktop, a mobile-friendly user experience can affect e-commerce conversion rates significantly. That's why mobile responsiveness and device compatibility are indicators of a quality e-commerce platform.
Customer Service and Support
You'll probably need some assistance when setting up your new e-commerce platform or while working with it. A reliable e-commerce platform will welcome you with proper onboarding and be there for you anytime you need support without extra charges.
Exploring Popular E-Commerce Platforms
Many e-commerce platforms are available, but not all of them fit your requirements, either because of available features, prices, or other concerns. However, the most popular e-commerce platforms as of 2023 can meet most of your needs in terms of user experience and built-in tools.
Shopify
Shopify is one of the most popular e-commerce platforms that offers a wide range of tools, themes, and features that take you from starting your business to marketing it and selling your products or services. It is great for beginners and growing businesses as it is easy to set up and offers excellent scalability, reliable hosting, and a variety of payment gateways.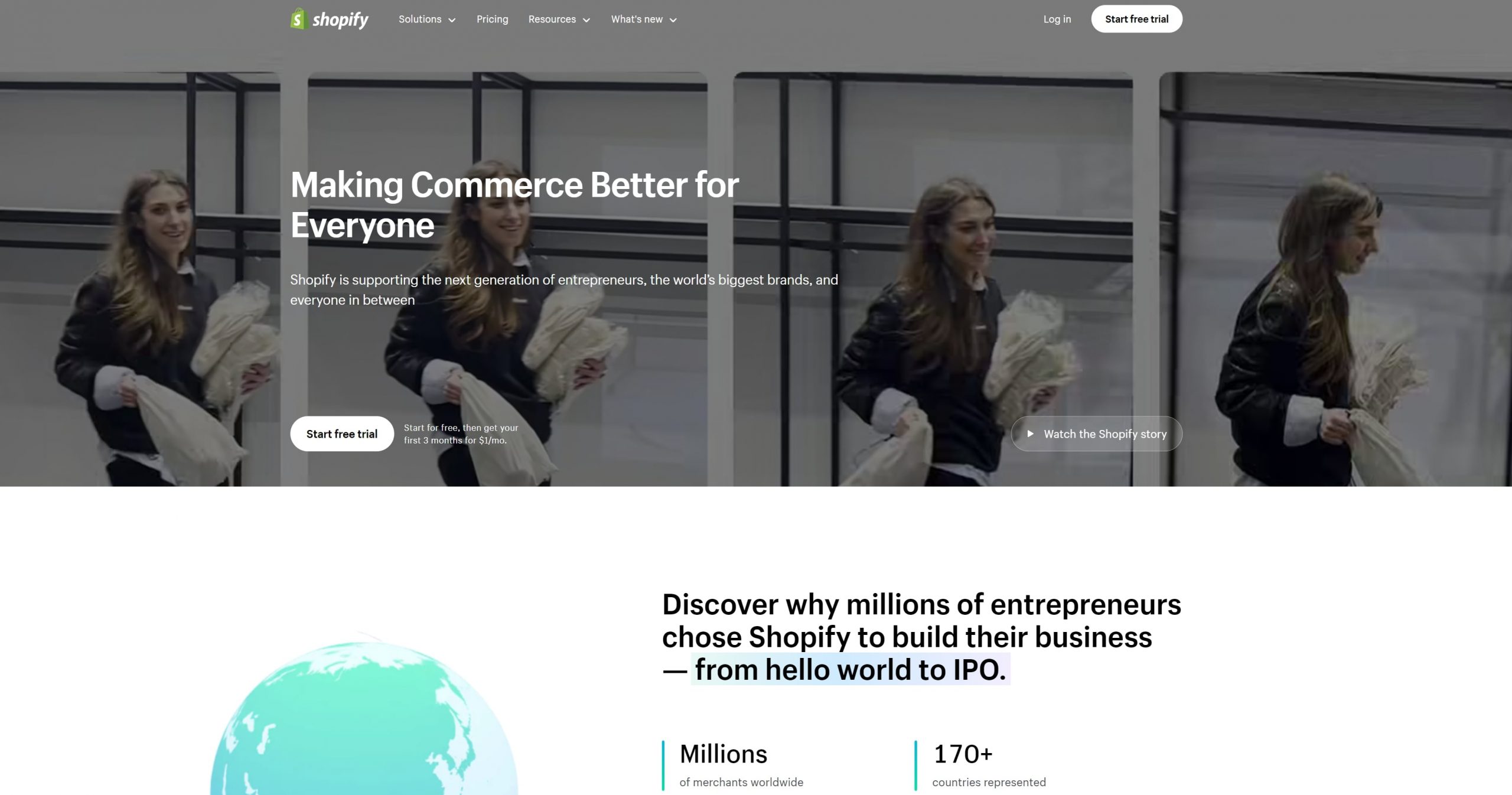 Features:
Unlimited product listing
Integrated payment solution
Free SSL certificate
24/7 support
Discount codes
Supports offline sales via Shopify POS
Integrations for social commerce
Offers shipping solutions
Supports sales across various sales channels
Squarespace
Squarespace is a popular website builder that offers e-commerce features. It supports multiple product types (physical, digital, and services) as well as shipping and payment integrations, but they are a little limited. Squarespace enables you to build attractive websites with its elegant and customizable templates and market your brand with email campaigns and tools for social.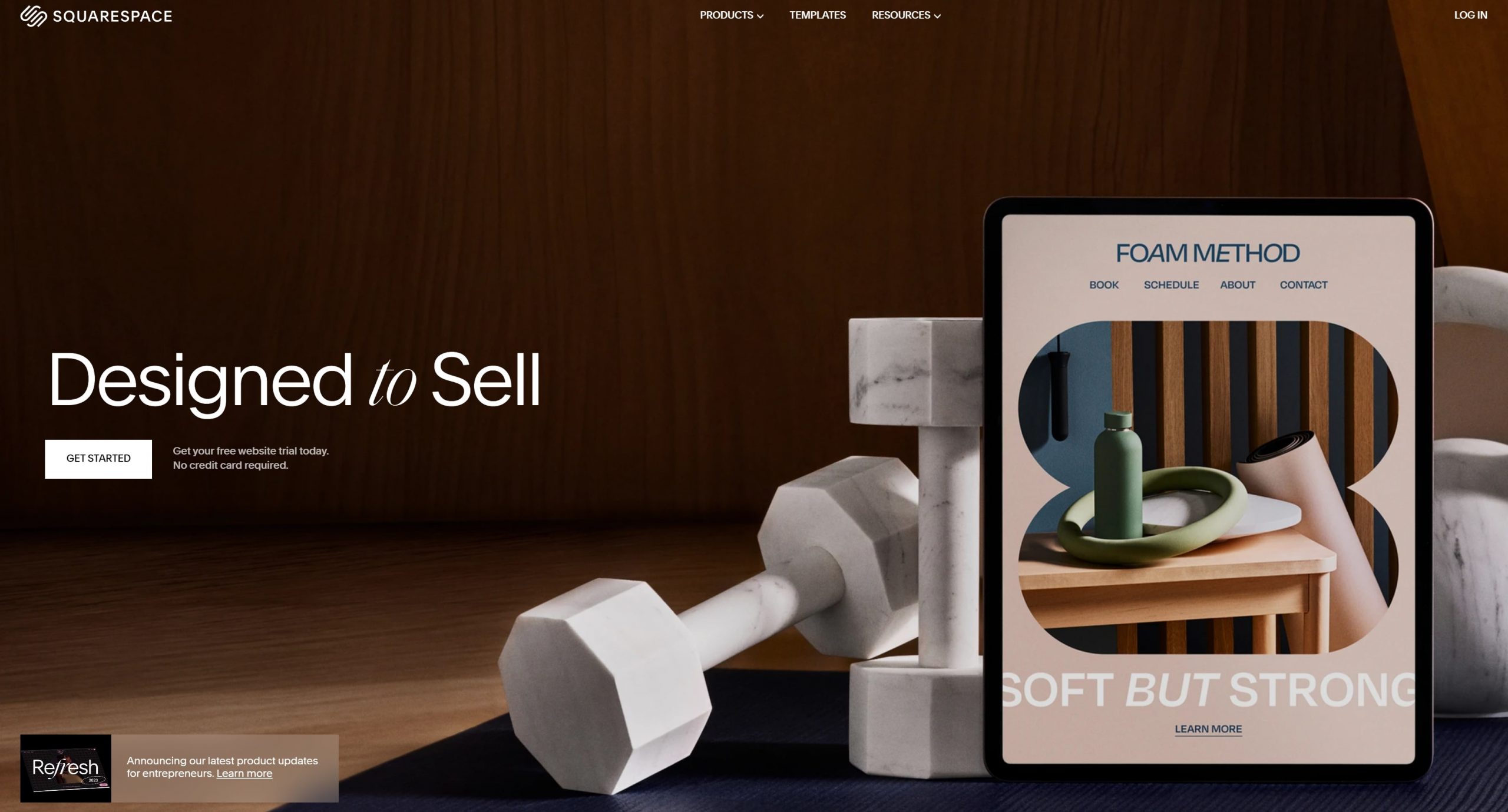 Features:
Unlimited product listing
No transaction fees on online store plans
Mobile-optimized website and checkout
SSL Security
Free domain with annual plans
24/7 support
Integrated Xero accounting
Label printing via Shipstation
Range of metrics
Customer accounts
Wix
Wix is also a website builder with great design flexibility and drag-and-drop structure. It is suited for small to medium-sized businesses with multiple payment options and built-in marketing tools.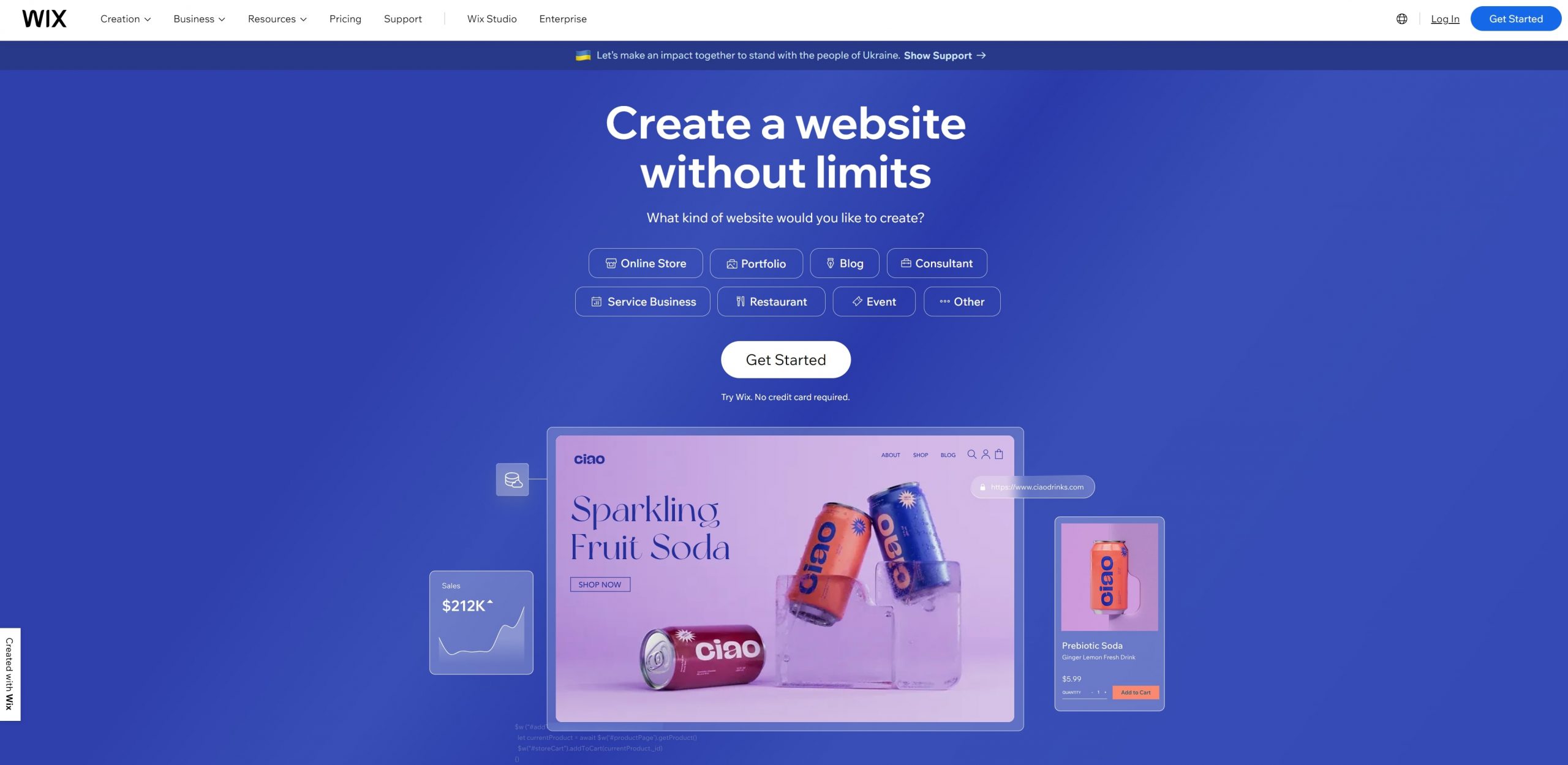 Features:
Hundreds of templates
Drag and drop online store builder
Mobile optimized
Secure checkout
Multiple payment solutions
Attractive product galleries
Professional store manager
Global tax and shipping
Coupons and discounts
24/7 support
WooCommerce
WooCommerce is a WordPress plugin that transforms your WordPress site into an e-commerce store in a highly customizable and scalable fashion. It is one of the most popular platforms because it comes free with WordPress and provides access to many plugins and themes.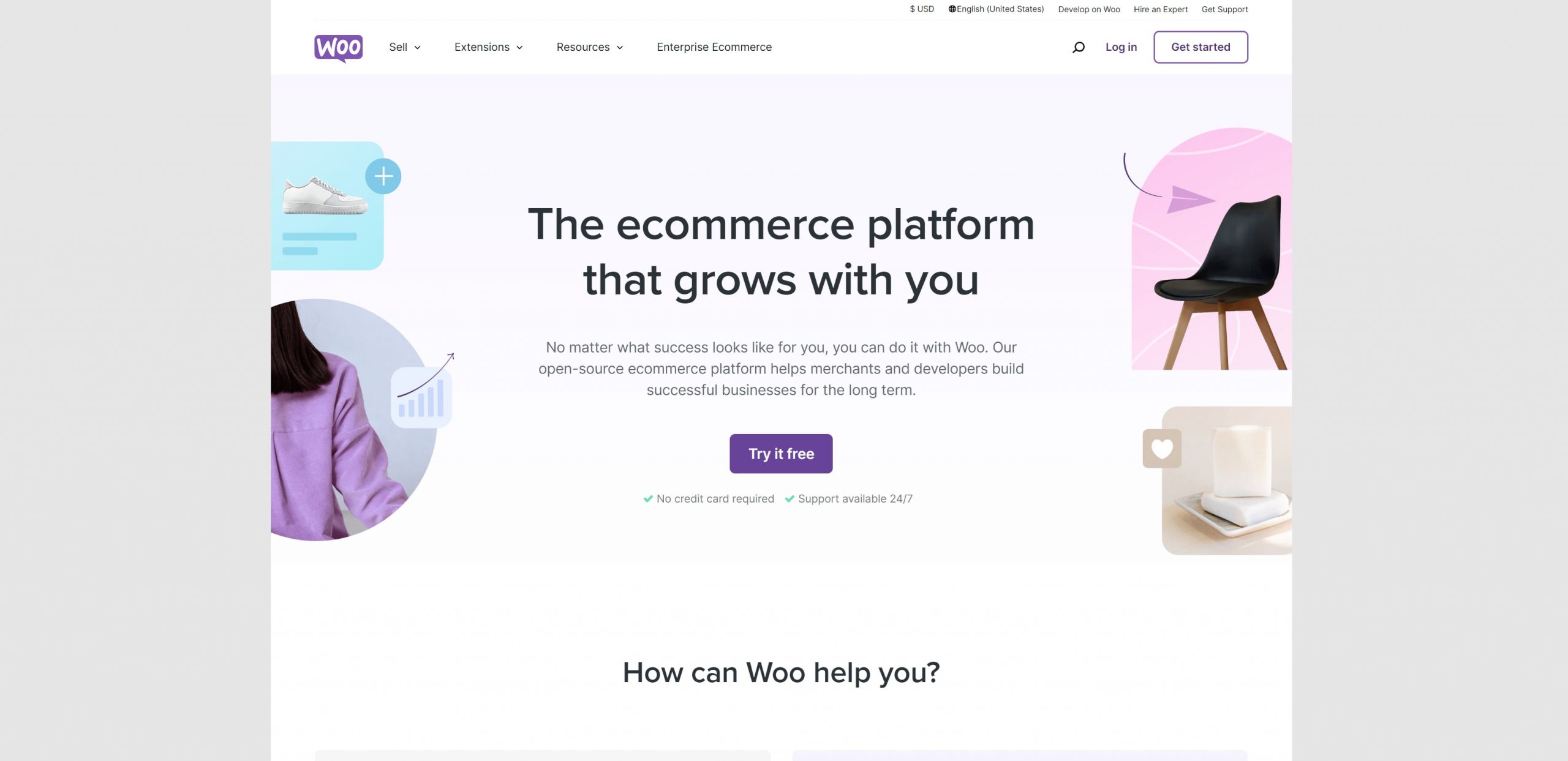 Features:
Built on WordPress (which runs about a quarter of the web)
Seamlessly integrates commerce with content
Supports different product types like Squarespace
Unlimited products and users
Unlimited orders
400+ official extensions
Extremely customizable
Built-in blogging
Allows embedding products, checkout, and more on any page
Adobe Commerce (Magento)
With its current name, Adobe Commerce, Magento is a powerful e-commerce platform with tons of tools and features, but enjoying all the advantages can be costly. It doesn't provide details about the plans, and you need to give out your contact information for a customized quote.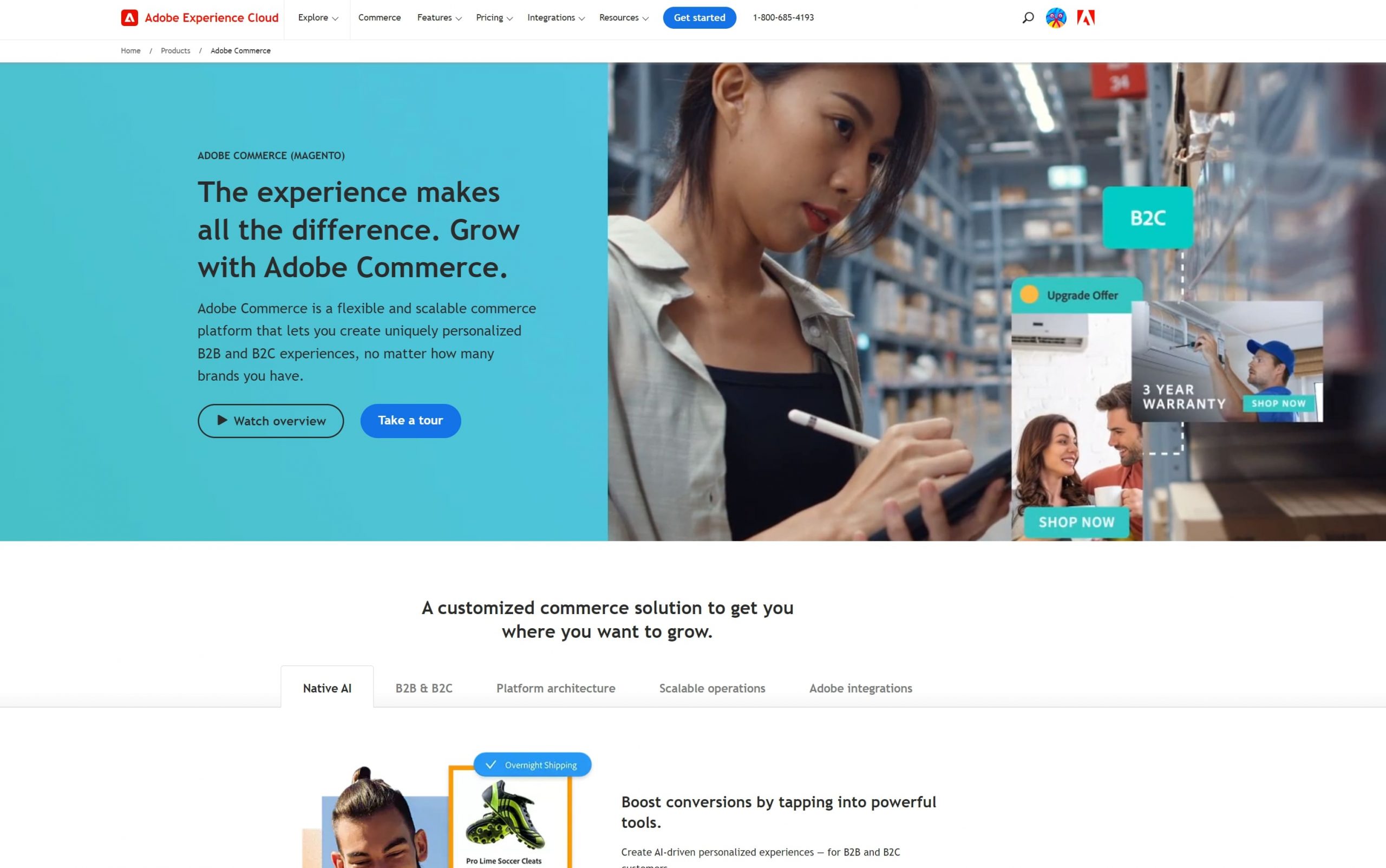 Features:
Flexible, scalable, and agile
Global support
Extended capabilities, such as implementing new payment services, marketing services, or integrating with a CRM
Support for multiple business models (B2C, B2B, direct-to-consumer)
Faster time to market thanks to over 4,000 out-of-the-box extensions
Limitless frontend flexibility
BigCommerce
BigCommerce is a comprehensive platform with a wide array of built-in features, including multi-channel selling and robust SEO tools. It is suitable for businesses of all sizes with excellent scalability, giving you the enterprise integrations and tools you need to customize faster. BigCommerce enables you to focus on growth and conversion optimization.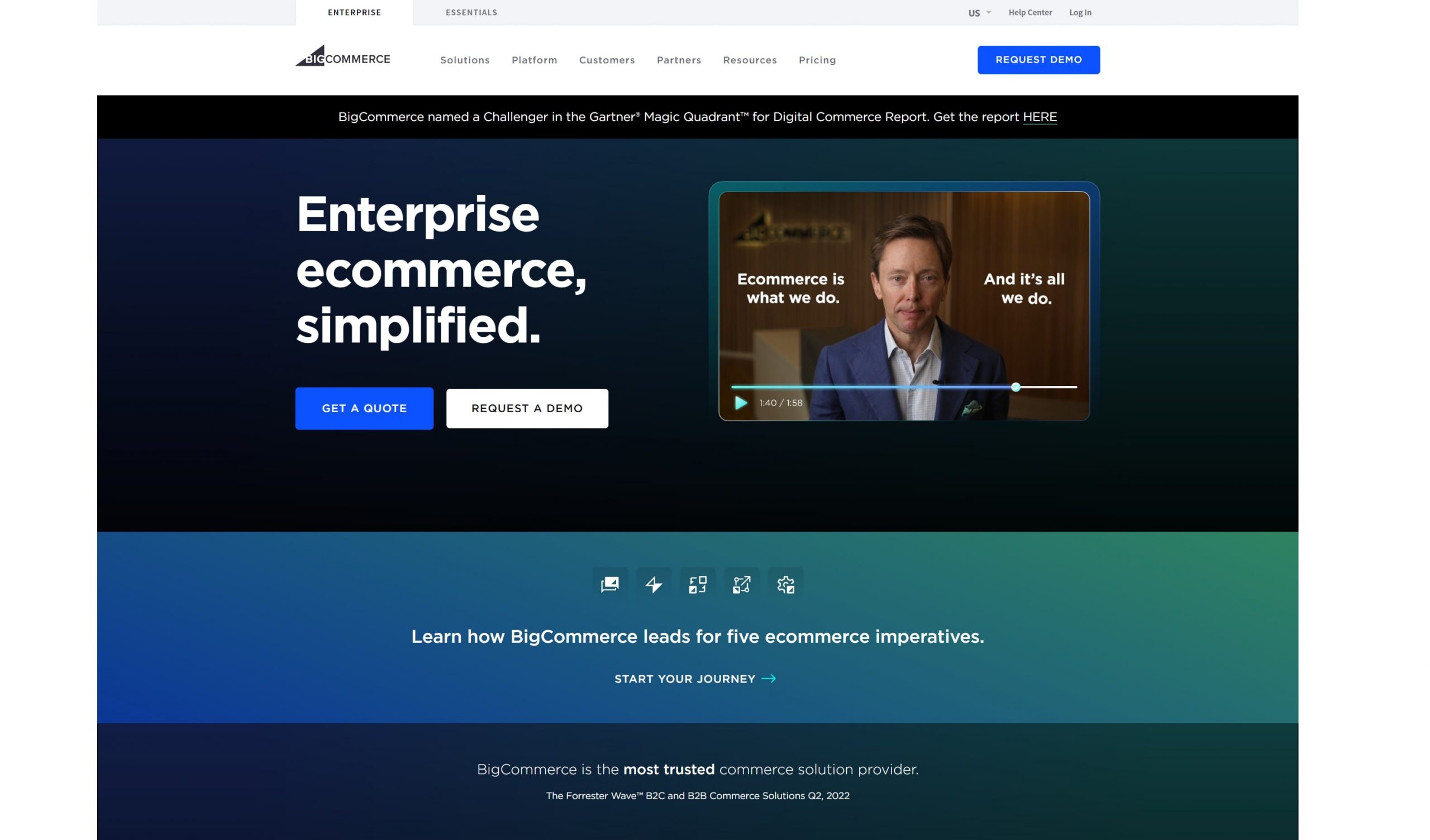 Features:
Mobile responsive website
BigCommerce mobile app
Single-page checkout
Different payment options, coupons, discounts, and gift cards
Multi-currency, including crypto
Real-time shipping quotes
Professional reporting tools
Built-in blog
Product ratings and reviews
Free Sitewide HTTPs and Dedicated SSL
ShipperHQ shipping rules engine
Abandoned cart saver
Stored credit cards
Unlimited API Calls
Inventory locations
24/7 tech support (phone, chat, ticket)
No transaction fees to use leading payment gateways
Seamless Interactions with Juphy's Shopify Chatbot
In a landscape where customers crave immediate and personalized interactions, having a smart assistant on your digital storefront isn't just a nice-to-have; it's a game changer. Enter Juphy's AI-powered chatbot, a sophisticated yet user-friendly companion to your Shopify store. This savvy chatbot navigates through your website, picking up essential details about your products and policies, ready to assist your customers in a tone that resonates with your brand's personality.
Key Benefits of Juphy's Chatbot:
Immediate Engagement: No more wandering through the digital aisles with unanswered queries. Juphy's chatbot is at the beck and call of your customers, providing instant responses day or night.


Personalized Recommendations: Based on browsing patterns and past interactions, the chatbot curates a list of product suggestions akin to a personal shopping assistant.


Effective Retargeting: Gently nudging returning visitors with reminders of previously viewed items and enticing offers, ensuring opportunities aren't missed.


Boosting Order Value: Smoothly introducing upsell and cross-sell opportunities during conversations to enhance the overall order value.


After-Sale Support: Offering assistance post-purchase, from delivery tracking to understanding return policies.


Social Media Integration: Extends its service to your social media visitors on Facebook and Instagram, ensuring a unified brand engagement across platforms.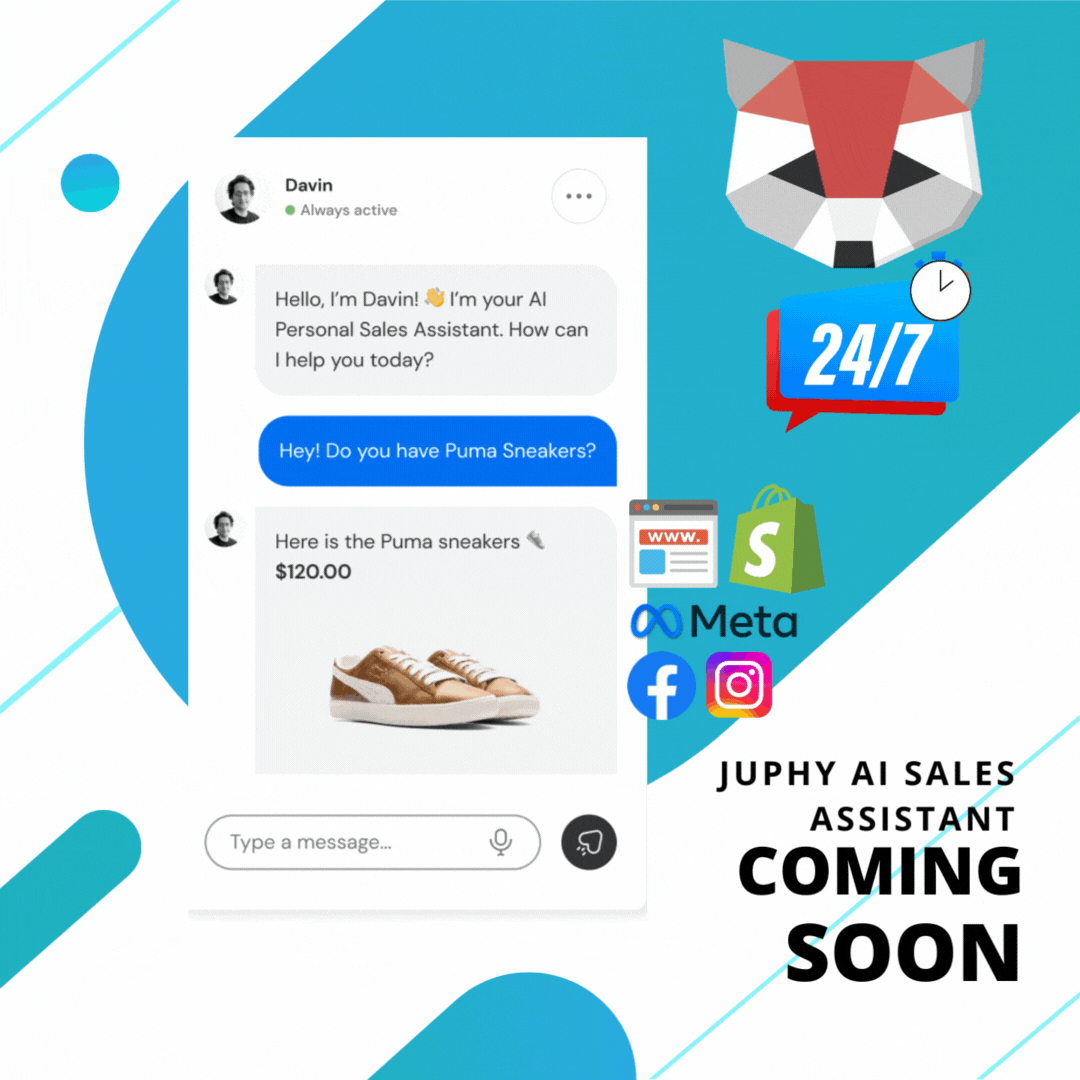 Simple Integration and Real-Time Insights:
Installing Juphy's chatbot is a breeze, and once on board, the 'Test your sales bot' feature ensures it aligns with your brand voice before going live. The live log feature keeps you in the loop with real-time customer activities, while the CRM integration offers a rich history of interactions, aiding in refining your marketing strategies.
Juphy's chatbot isn't merely a tool; it's an extension of your customer service ethos, bringing a personalized, responsive, and intelligent interaction to the fore, enriching the overall Shopify experience for both you and your customers.
Conclusion
Every business has its own needs and resources. An e-commerce platform's offerings can be the perfect solution for one and won't work at all for the other. When choosing an e-commerce platform for your business, don't just think about selecting the best or the most budget-friendly one but the one that you can work comfortably with while meeting your business' unique needs. When you make a choice and open your online store, make the most of your efforts by integrating Juphy into your system for streamlined customer interactions and improved conversion rates. Try the Freemium Plan today!