Like most journeys, the customer journey starts with a hearty "Welcome on board!" Even though the onboarding process comes at the very beginning, your approach at this point will determine if the journey will be a bumpy one that ends with churn or proceed delightfully – and even lead to loyalty. That's why the process requires a sound strategy and a definitive process flow.
Customer onboarding can be as simple as a sign-up, or it can take months to implement because of data integrations, project plans, system adaptations, and so on. It is best to keep the process as short as possible because the customer isn't using your product yet during onboarding. This step lays the foundation for product adoption.
Create Your
Social Inbox Now
Manage all social media customer support inquiries in a unified inbox.
What Is Customer Onboarding?
Customer onboarding is the process where you guide your new customers toward the desired outcome – which is eventually proving your product's value and persuading the customer to use it as frequently as possible. It is a broad definition because customer onboarding comes in different styles, such as emails, product tours, pop-ups, etc. It aims to provide the steps to commence and sustain a successful customer journey. Sign-up, product activation, first use, accessing tips and support, and getting feedback are all part of an onboarding process.
The process mainly nurtures the customer with various information necessary to use the product effectively. It starts with welcoming the customers and helping them feel at home while making them feel good about themselves for their smart purchase.
Why Is Customer Onboarding Important?
Business, especially SaaS, is a competitive domain and your churn rates define your success as customer acquisition. Getting new customers requires a tremendous amount of effort and money. Still, it is a waste of valuable sources if you can't keep the users from neglecting your product and eventually leaving.
You introduce yourself to potential customers with your marketing efforts and promise them things. Successful customer onboarding tells the customer that you have the means to deliver on your promise. With a sensibly designed customer onboarding process flow, you help the customer achieve specific tasks by using your product and reaping the benefits on the spot.
How to Design a Customer Onboarding Process Flow
When designing a customer onboarding framework, you need to keep three things in mind: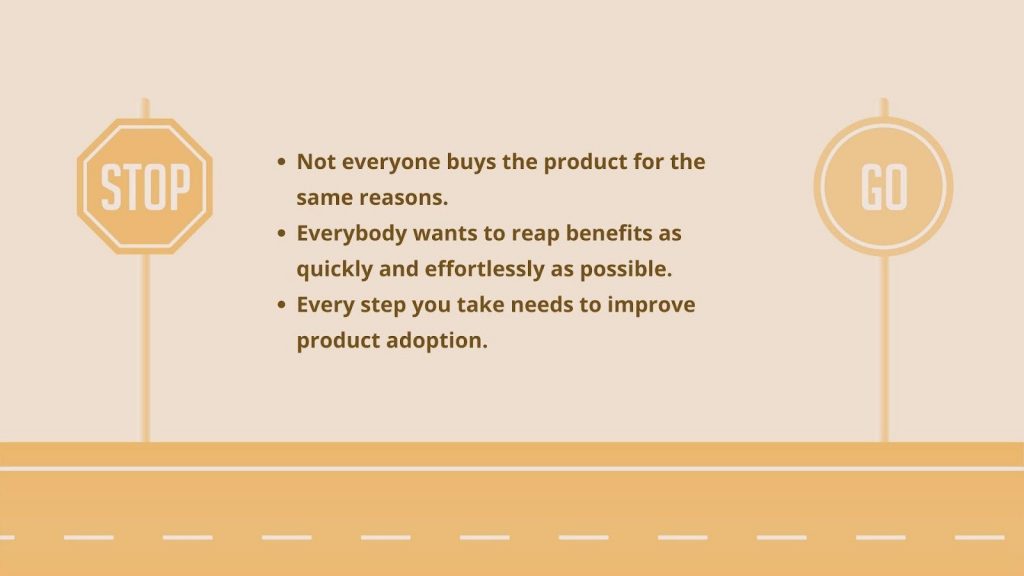 A successful onboarding process needs to keep your customers engaged with the product and encourage them to adopt it as a part of their routine. During the process, the customer success manager and the customer must take action. The process flow should clearly display these actions and when they need to be taken, along with their status.
In order to create a customer onboarding process flow, you need to define goals and their corresponding value offers, a timeline of the process and adoption milestones, and tasks for clients and customer success managers (such as sharing access or providing feedback). If the process is too complex, customer support becomes essential to onboarding.
Let's take a look at some steps and best practices.
Best Practices for Customer Onboarding
Define Expectations
What can the customers do with your product, and what do they actually need it for? These questions lead to two different outcomes. If you know what success means to your customer, you can highlight the product features that meet a specific need. This knowledge comes from the new customer's answers to your questions or you can derive information by collecting and analyzing data from your existing customers. Knowing why they prefer your product can help you create different value proposals and design customized customer onboarding frameworks.
Make It Easier to Sign-up
For many businesses, the onboarding process starts after the customer signs up, but some customers may skip that part and move on with their lives if the process is too demanding. If most of your customers start providing information but leave the page without completing the process, you might be asking too many questions too soon. Try leaving the "nice to have" information to surveys and ask for only the essentials. 1-click setups always work best but utilizing them may not always be possible. If you need a lot of information just to get started, you can consider using different questionnaire styles, splitting them into separate pages, or asking some of them in the second log-in.
Welcome the Customer
After the first sign-up, send a welcome email to let your customers know that the journey has started and everything's fine so far. You can either thank them for choosing you or congratulate them on their successful sign-up but don't forget to send them back to your product and use it. While having the customer experience the product is the ultimate goal, you can also list a couple of prominent features and share resources like videos and links to FAQ to help the user get started. However, it's better to keep your email short with basic information and a clear call-to-action button.
Define the Steps
As we mentioned, the onboarding process can take minutes or days, depending on the product and user requirements. Some users will need to integrate the product with other software; some will need to import data from other sources, while some might need to create project groups and invite teammates. Provide clear explanations, offer support when needed, and automate as much of the process as possible. Defining each step, clearly guiding the user to take them, and turning them into quick wins upon completion will help the user actually experience the product.
Put Experience over Demonstration
Your new customers may have already seen a product demo, but using it themselves for the first time and then turning it into a habit may require some nudges. Product walkthroughs not only demonstrate but also let the user experience product features and complete increasingly complex tasks. But remember that some customers need no explanation. Make all or part of the steps skippable.
Keep Customers Engaged
You know that the more customers use your product, the more value they will get from it. But they might not know that. So nudge them from time to time with emails or reminders. Encourage them to try some features, set new goals, and work on them or provide feedback. Work on your social media engagement rates as well. Create conversations and keep them flowing for longer times. You can collect valuable data while engaging your customers and customize the journey accordingly. Using practical tools like Juphy will help you monitor and manage your social media engagement, improving the quality of your customer onboarding experience.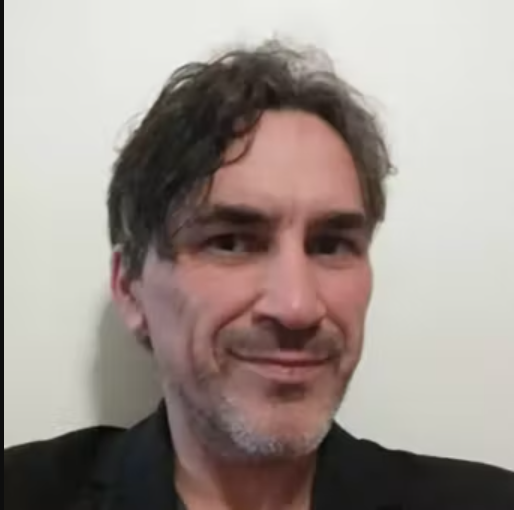 Miguel P
CEO Multimedia and Digital Strategy
"I am thrilled with the amount of time I am saving each day getting back to comments, questions and requests on my social media channels, and i manage quite a lot of them. No more jumping from one channel to another, login in, login out… it used to really be painful to manage all my social media but Juphy has been a game changer. Thumbs up, great tool. What´s not to love?! Recommended."
✓ Product Hunt Verified Review
Make Your Customer Feel Valued
Getting the best value out of a product is essential, while feeling valued as a person builds a relationship. If you can build the relationship on trust and sincerity during the onboarding process, the rest of the journey is more likely to follow smoothly.
In Short
And last of all… Remember that the journey only starts with customer onboarding. Hopefully, you'll turn it into a fruitful and enjoyable one, both for your customers and for yourself, if you plan the next steps effectively. Try to make your first impression be the harbinger of the success you will achieve together.
Create Your
Social Inbox Now
Manage all social media customer support inquiries in a unified inbox.
Related Article – The Importance of Customer Experience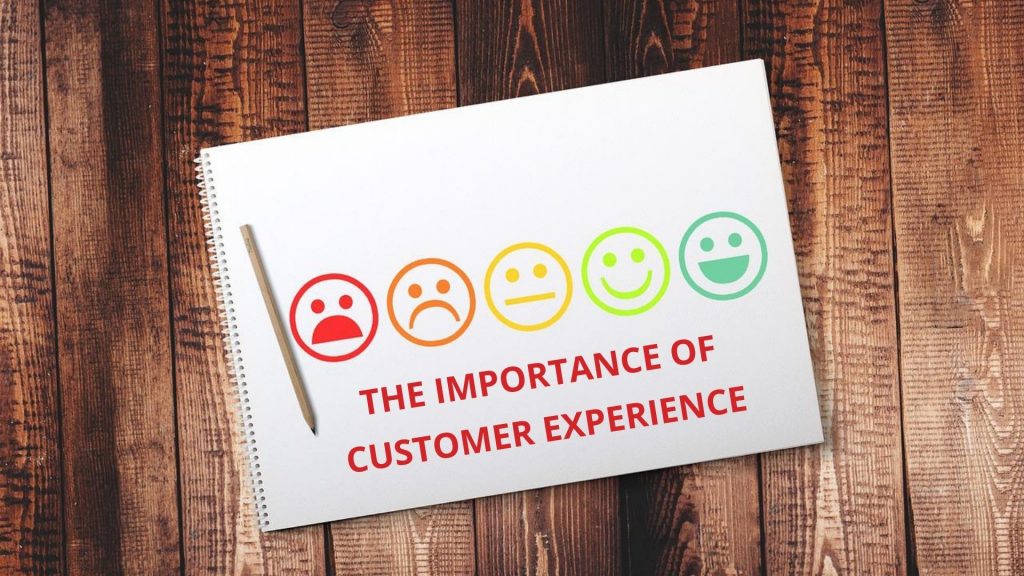 The importance of customer experience relies on creating expectations and decisions. Our article will help you to understand the basics. Read more.