Customers are an irreplaceable part of any business. Without customers, there is no audience, hence, no purpose. Attracting customers and keeping them loyal to your business requires great effort, and knowing why customers leave your business is essential to ensuring customer loyalty.
Sometimes, businesses focus only on attracting new customers and overlook the importance of focusing on losing customers. Well, let me tell you a secret, losing customers is avoidable!
The first step to avoiding losing customers is understanding why they leave. Of course, it is impossible to know what is on any of your customer's minds, but luckily, there are ways to detect possible reasons and even win your customers over.
So, why do customers leave? Let's dive in.
Okay, it is obvious, the main reason is dissatisfaction. Discovering the reasons for dissatisfaction is what you can do to turn this crisis into an opportunity.
Create Your
Social Inbox Now
Manage all social media customer support inquiries in a unified inbox.
9 Reasons Why Your Business is Losing Customers
1. Employee Behavior

It is a fact that attitudes and behaviors of the employees are the leading cause of leaving customers. People might love your business, but that does not mean they will endure bad behavior.
What to do? Institutionalization training for employees must be established, and if necessary, business ethics training should be emphasized. You can also create detailed and strict guidelines for your customer service team to follow.
2. Your Product or Service Does Not Meet Expectations
Current customers of a business are open to trying new products. Unfortunately, if the product does not meet current customers' expectations or new customers, this will lead to a bad impact. Online reviews can be used to get more customers, as we explained here, but in contrast, bad reviews might make you lose customers too. Some companies have public roadmaps just like Juphy; this enables customers to give valuable feedback to boost product or service updates.
What to do? Being aware of your products' and services' feedback through public roadmaps, customer surveys, and social media polls is crucial. Using the feedback data to improve is the best way to take your business one step forward.
3. Communication Deficiencies

If you have a problem with a business, you first try to communicate with them. If your customer care services don't meet your customers' expectations, this will be the first red flag of your business. The customer experience that you create can be damaged heavily by communication deficiencies.
What to do? You need to have a team of customer support and success that has the ambition to provide the help your customers need. They should be well equipped for either ordinary support requests or difficult customers. For difficult ones, yes, you might need more effort. Take a look at our article about How to Deal with Difficult Customers: Tips and Tricks.
4. Not Feeling Valued
Like every person, a customer will stay as long as they feel valued and cared for. If you don't respond to their needs or solve their problems, your ​​customers may leave your business or will not stay for long. Plus, one of the worst feelings for a customer is that the only time a business shows interest in them is when there is an order. If you care about your interests more than the customers, they will feel this right away and will no longer use your services.
What to do? People love attention, care, and connection. Therefore, you should always show interest in them and their business. Even if you don't do it on purpose, it will come straight from the heart if you perform good customer support.
5. Lack of Empathy
Nobody can stand being misunderstood. If they are having a real problem and there is no possible solution, you will have a frustrated customer since they will feel they aren't understood. For example, imagine there is a shipping problem, and you say there isn't anything you can do about it when the customer reaches out to you. The customer will see that you only care about the purchase, not them, and this will probably be their last purchase.
What to do? Always try to look from your customers' point of view. Of course, not all customers are right or easy to communicate with, but if their approach is within the respect and logical limits, you should understand and help them as much as possible.
6. Trust

Customer trust can be compounded with care and empathy. But, in reality, it is the great circle that contains care and empathy within itself. It is the overall practice of establishing human experience and forming an emotional relationship with customers, which can only be transmitted via credibility, transparency, frankness, and reliability. When it comes to customers leaving you, you need to make an impression.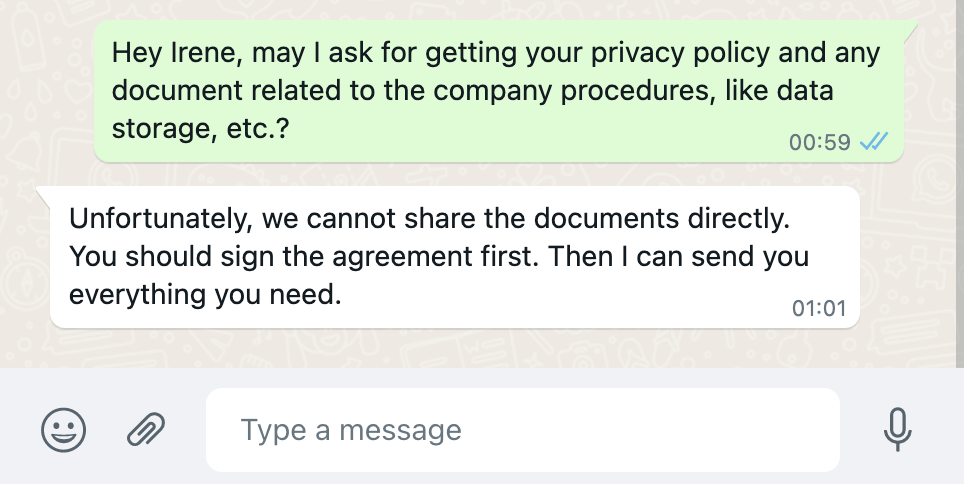 What to do? Customer support and success play an essential role in constructing credibility. They can be the right hand, so their approach to a query, their answers, and suggestions can add authenticity to the product.

7. Competitors
There are always alternatives to your brand in the market. Your customer might see another product or service and be curious about it. If there is anything that you don't offer, but your competitor does, the customer will probably prefer the other option.
What to do? Your competitors' services, pricings, weak and strong points are vital data for you to analyze. Always keep an eye on the market and be aware of what is happening. Make sure your services and products are updated and preferable.
8. Bad Reputation

A customer might feel bad about your business if they start hearing bad things about services or products, even if they haven't had any problems personally. Plus, negative fame will be used against you by your competitors! They might point this out to win your customers over.
What to do? Be aware of customers' problems and solving processes. Never leave a customer unhappy or frustrated. Make sure everything is done within respect and legal frames. Make sure there aren't any unsolved problems. Keep reviews under control, respond to bad ones and reach out to unhappy customers.
9. Pricing

Well, finally, the one that is a pain in the neck. People will never be satisfied with your pricing; let's face it. They'll always ask for discounts and other possible ways to pay lower. And most of the time, especially for small businesses, this affects the purchase decision.

What to do? Extend their trial, offer them some months for free or some discount when your customers are about to leave your business. It will show that you care for them and your promotion will attract them to stay with you.
How to Identify Customer Pain Points?
First of all, you should know your customer churn rate.
Customer Churn is the rate of customers who stop using or purchasing your product/service. It is the percentage of customers who left your business in a certain period of time. For example, if you have 1000 customers and 10 customers unsubscribed that month, your churn rate would correspond to 10/1000, i.e. 1%.
While you initially gain 100 customers per month, if the churn rate is 10%, your number of customers will continue to increase. But at the point where you reach 1000 customers, if this rate is still 10%, then you are losing 100 customers every month. Unfortunately, 100 new customers each month will be insufficient for your business' growth.
With the data from your churn, you can understand what changes you need to make. Once you detect pain points, you will focus on how to improve your customer satisfaction.
There are four categories of pain points;
Financial pain points
Productivity pain points
Process pain points
Support pain points
Thankfully, there are some methods to identify and work on these pain points.
Keeping in Touch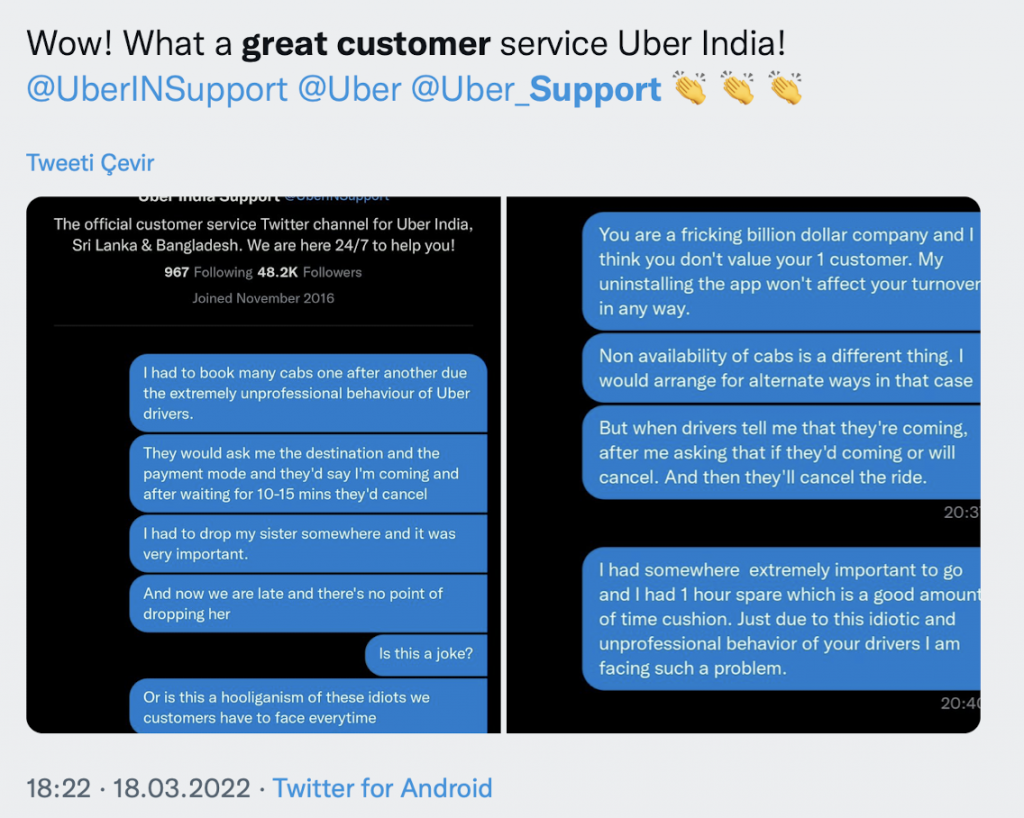 Offering services like live chats, phone calls, and similar quick-responding communication methods will help you know what problems customers are often having and what they expect in terms of solutions. This way, customer service team can detect frequently faced pain points and provide data that will be used as a starting point for fixing those pain points.
Reviews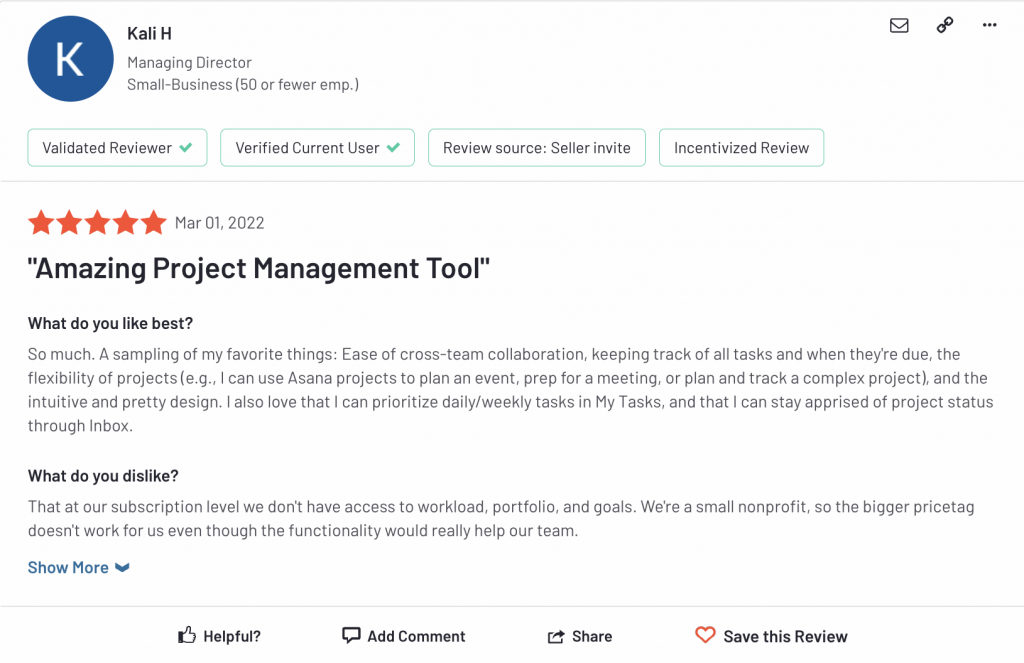 Keeping an eye on the reviews will enhance your interaction with the customers since you will be able to understand what problems they are having and show how much you care about their feedback. Responding to reviews is not the only duty you have; you must also observe what common pain points are. Plus, reviews are easier to write when compared to online chats or WhatsApp chats, since people who don't have so much knowledge about this crazy-developing internet mostly share their thoughts through reviews.​​​​ In short, if you observe reviews thoroughly, you can see a wider range of customer ideas and understand directly from the customer's point of view.
Surveys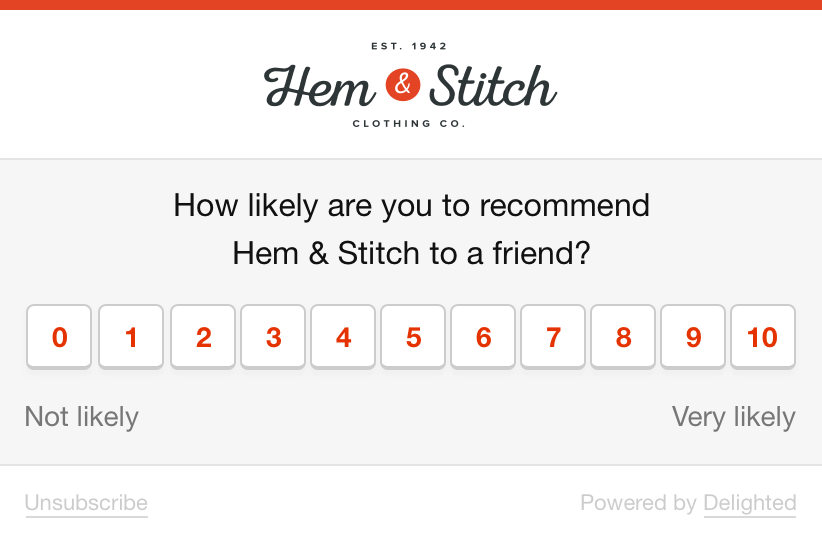 Surveys are great for knowing what is going on from your customers' perspectives. Conducting regular and up-to-date surveys will let you know what your customers think about your business and help you shape your future plans and improvements. Read our article for creating effective and efficient customer surveys.
Sales Team Feedback
There will be plenty of data from an interaction between your team members and the customers one-on-one. Customers can express their problems directly or indirectly to the sales team. Working on their feedback will also let you detect pain points.
How Does Juphy Help You Identify Customer Pain Points?
We must respond to the needs and demands of our customers as soon as possible and in the most accurate way. Plus, it is necessary to carry out proactive work that is focused on the customer's demand and customer satisfaction. We must create an environment of long-term trust and offer our services on time with quality conditions.
Juphy is the perfect tool for;
Your business' internal communication, since a unified inbox offers real-time cooperation and communication for the team. And when it comes to a conversation with a customer leaving your business, it is important to make a pre-discussion about how you can prevent that action and what you can offer.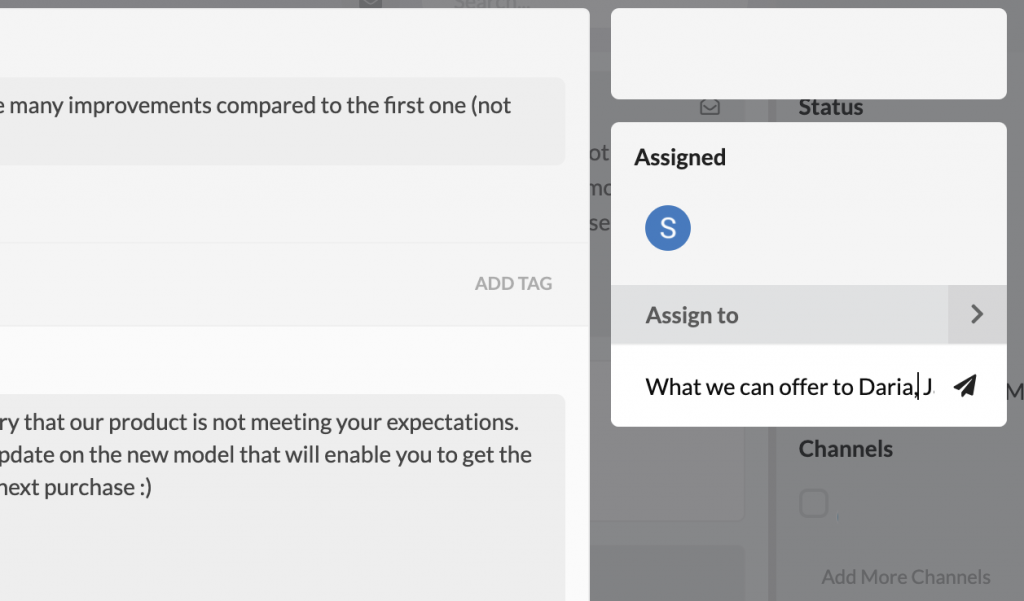 Communicating with the customers, since Juphy lets you see and respond to all messages from different platforms in one place and not miss any customer interaction. So, whenever you detect a customer message signals that churn is coming, you can quickly take action and get things under control.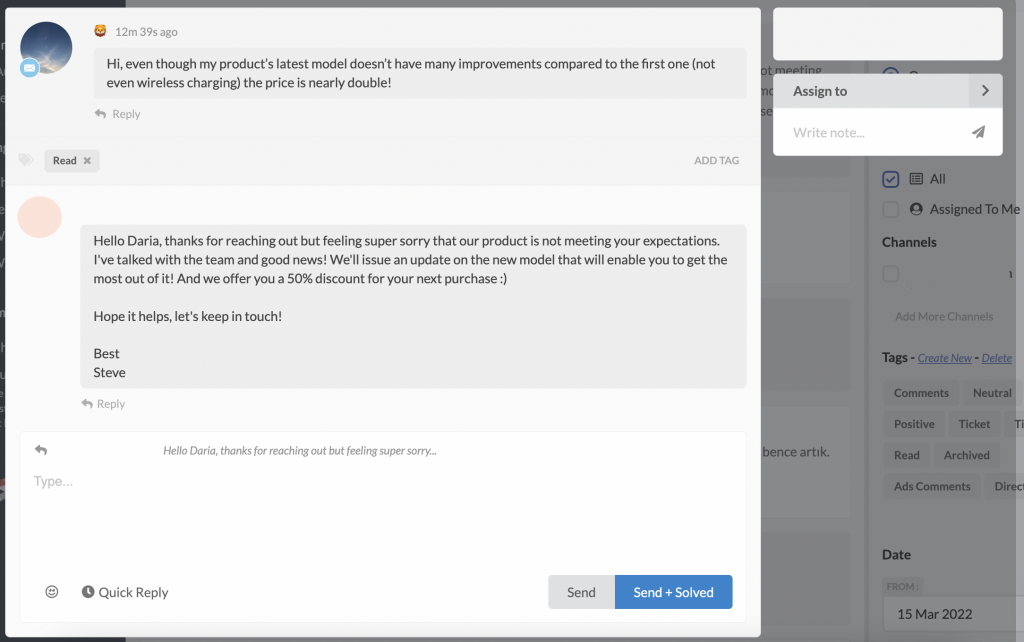 Being aware of your business's online reputation, since you can monitor and manage Google My Business reviews, App Store ratings and reviews, Facebook comments, and many other platforms that customers use to interact with you via Juphy. So, you won't miss anything, and when you see an unhappy or angry customer review, you can respond to them and win them over as a happy customer.


Having effective customer feedback, since Juphy provides essential and up-to-date data that can be used while creating customer satisfaction surveys. Messages, reviews, expectations, and pain points of customers are essential data for your surveys. This way, you can collect customer or churn feedback to improve your product and prevent customers from leaving your business in the long term.
With Juphy, you can improve your customer relations and analyze your audience better.
Don't Let Your Customers Leave Your Business!
In conclusion, you don't have to lose yourself over losing customers. If data is used effectively and necessary strategies are applied accordingly, losing customers can be prevented as much as possible. Don't worry; most of your customers will be loyal to you as long as they are happy. All you have to do is make an effort for them – and for yourself in return!

Juphy is here to make your life easier while making those efforts! Start your free trial now, make an end to customers leaving you!
Create Your
Social Inbox Now
Manage all social media customer support inquiries in a unified inbox.
Related Article