Your approach to social media comments is crucial for improving customer relations. How we respond to comments significantly affects trust and loyalty between the business and the customer. This effect helps create an active community on social media. So, which comments should you reply to for an active community on social media? Do users expect an answer for each comment? Is it necessary to respond to all social media comments?
Create Your
Social Inbox Now
Manage all social media customer support inquiries in a unified inbox.
Is It Rude Not to Respond to Comments on Social Media?
According to ReviewTrackers Report, 53% of customers want a quick response to negative reviews. Comments are no different. Excluding spam and bot comments; not responding to social media comments from real users is one reason why many of your strategies to improve business and customer relations fail. It might give an image that you don't care about the customers. That'll be a negative and rude impression. This negative impression damages your customer relations, brand image, and business development. 
Do You Have to Reply to Every Comment on Instagram and Facebook?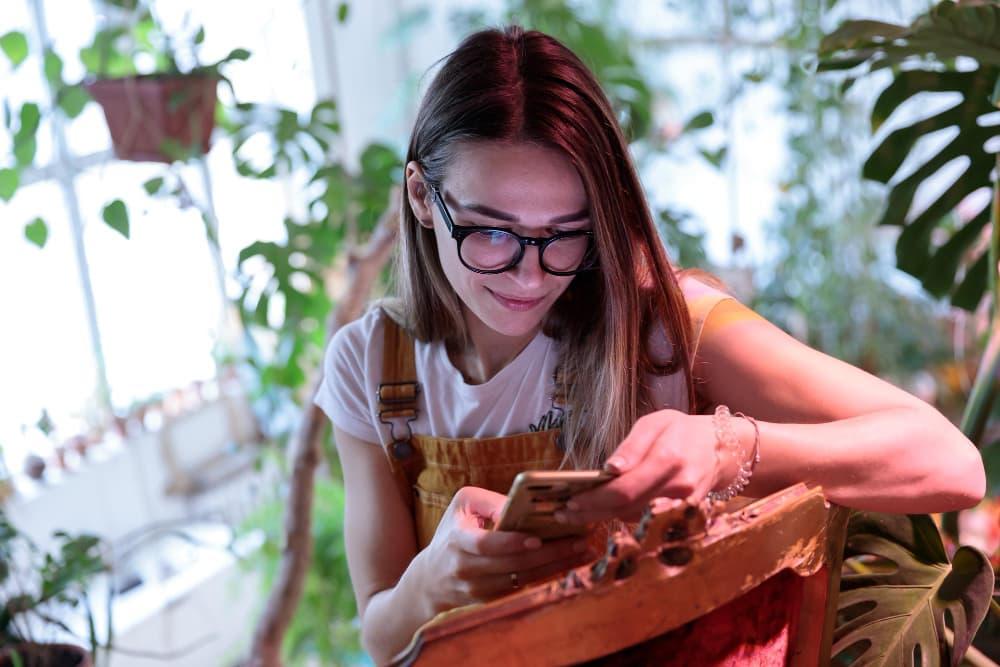 Responding to comments on Instagram is not only kind but also helps increase awareness, users to interact with you, and collaborate with advertisers. It's also significant for attracting more followers. The more people your Instagram posts reach, the more users interact with and follow your account. Therefore, commenting is among the best ways to stand out on Instagram.
Facebook comments are among the important ways to engage people. Increasing the communication rate by responding to the comments of your target audience increases your engagement rate and visibility. In addition, making an effort to respond to all comments will help you create a positive impression. That's why you can show that your brand values customer opinion and reactions by replying to both positive and negative comments.
Why Do People Leave Negative Comments on Social Media?
Negative comments mostly have a common reason. People who comment negatively think that writing what they see as flaws, they'll cause significant damage to your brand. Most of them perceive this as a show of power and want to attract attention and be cared about by making negative comments. People who make comments like this don't consider the truth. Instead, they focus on how much harm they give and how much attention they get. These people choose to make a reputation and value that they can't earn in reality easily by making negative comments in such environments.
One of the reasons why people comment negatively is because they're aggressive people. When people can't show their anger in real life, they try to show this in virtual life. In fact, the anger is not towards the brands. But how they do not show their anger leads to an aggressive virtual personality.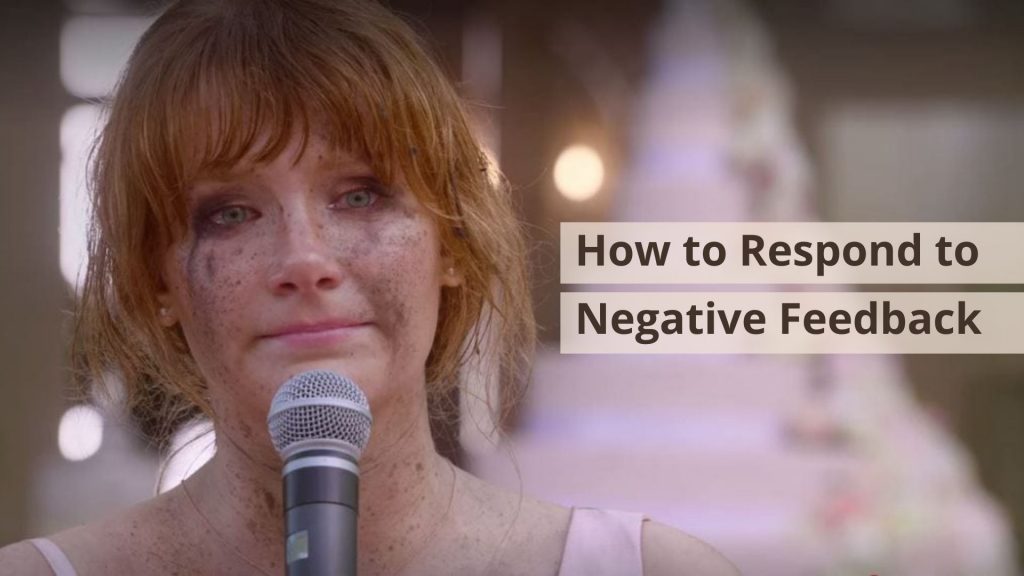 Why Should You Respond to Comments on Social Media?
Responding to comments on social media helps customer engagement. You can prevent customer pain points by replying to comments. This way, you can ensure customer satisfaction through simultaneous interventions. Besides, the benefits of reacting to the customer comments for your brand are:
1. Helps the Algorithm
Social media algorithms show the engagement rate of your followers. So when you respond to your followers' comments, the algorithm sees that you want to create engagement and helps your posts reach more people.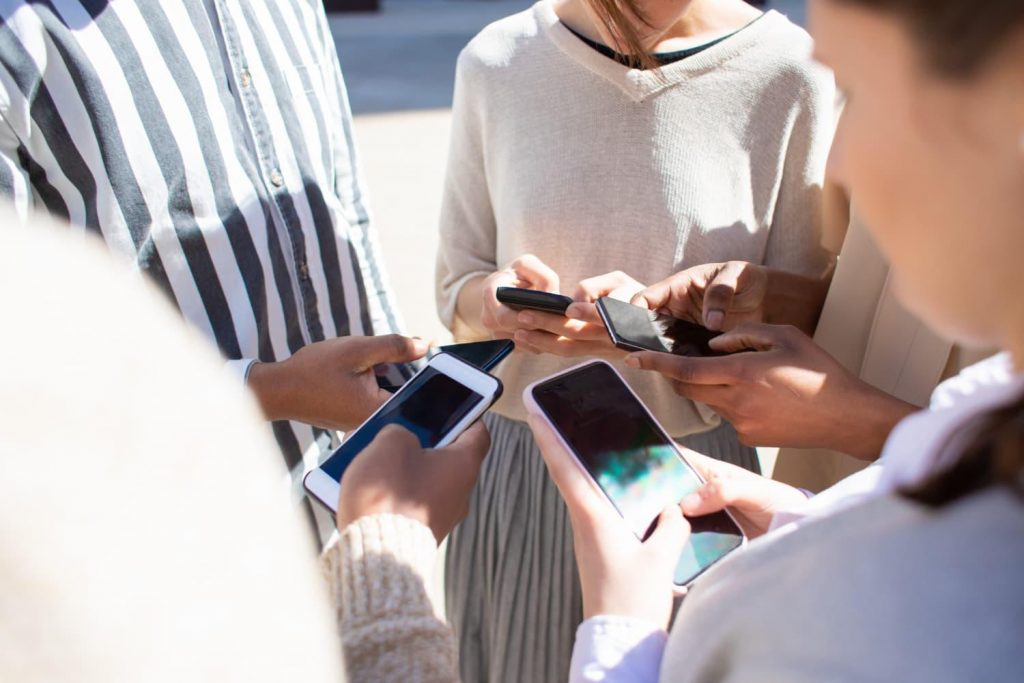 Regular communication with your followers creates great interactions and paves the way for brand growth. Since the algorithm also works with commenting, it helps you rank higher on search results and recommendations. Therefore, it's essential to take the time to respond to comments to increase the visibility of your posts and content.
2. Helps Build Community on Social Media
Replying to comments shows that you're accessible and trustworthy. They'll believe that you won't ignore them during the journey. Interactions show that you care about your customers and help the community grow. Sincere and trusting responses and comments are essential elements to reaching more people.
3. Increases Brand Awareness
Replying to customer comments on social media makes your customers feel valued. Users who feel valued promote the brand through word-of-mouth marketing. Thus, your brand reaches its target audience in a short period, and its brand awareness increases.
4. Turns Leads to Conversions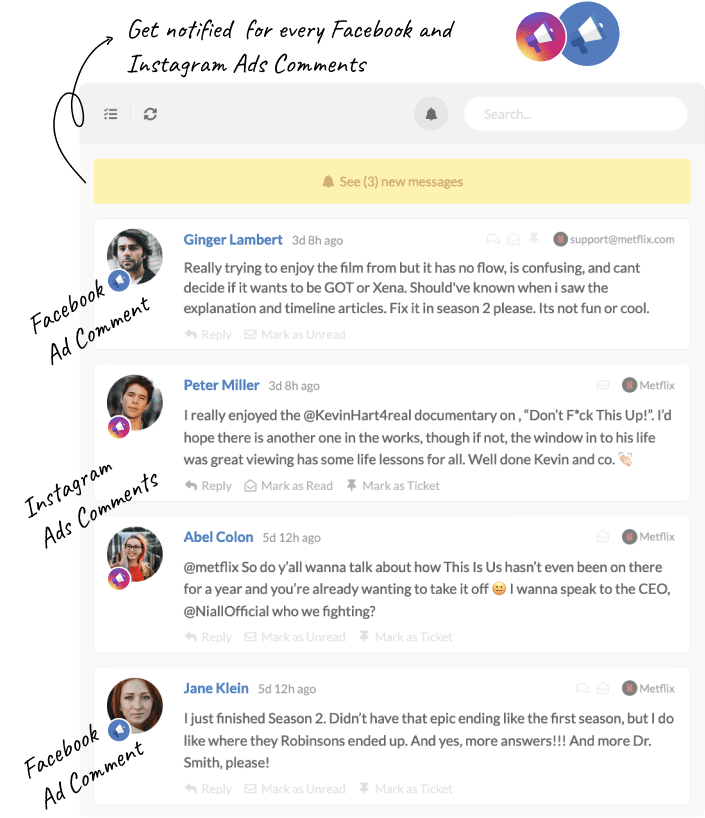 Juphy's unified inbox allows you to simultaneously reach and respond to all customer messages, comments, and notifications, including Meta (Facebook + Instagram) ads comments. You can seize the opportunity and convert your leads to customers by responding to their social media comments.
Start your 7-day free trial with Juphy now!