The demand for social media platforms by brands is increasing day by day to reach the target audiences and increase their sales. Almost every brand has social media accounts, which also causes competition. In this context, companies can stand out from the crowd by following social media marketing trends. So, what are the 2022 trends in social media marketing? How will social media change in the near future?
Create Your
Social Inbox Now
Manage all social media customer support inquiries in a unified inbox.
What Are the New Trends in Social Media Marketing?
Instagram, Facebook, TikTok, and Twitter… Brands sometimes struggle to stay competitive since the highest interactions occur among these platforms. At this point, brands comply with new trends and take action according to the analysis of customer wants and needs to achieve their goals. Meanwhile, brands that continue to operate without the awareness of recent trends may lose customers after a while. Therefore, brands should follow the new trends. Here are some of them you can check out:
Creative Ads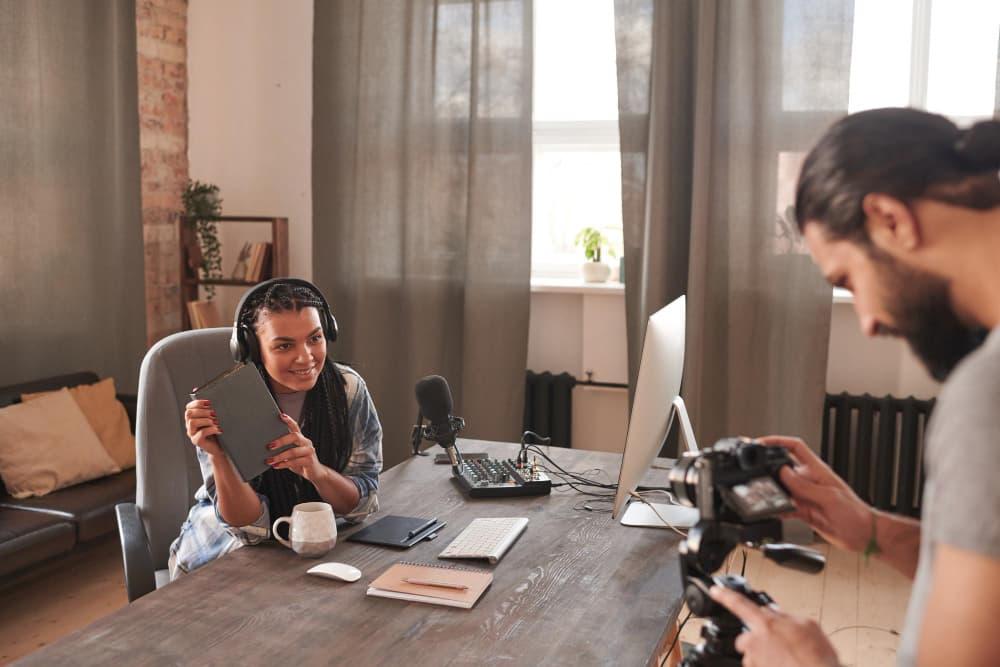 Instagram, Facebook, and Twitter platforms have been the most popular mediators for the advertisements, and it seems they will continue. However, apps that have increased their advertising capacity also aim to enter this category. For example, Pinterest, Tiktok, and Snapchat platforms prove that they have sufficient statistics for advertising. According to that, advertisement statistic achievements directly impact platforms' future. At this point, brands should blend popular topics with advertisements instead of conventional, ordinary ones. Keep in mind that creative ads are more catchy and memorable.
Showcase on Social Media Stores
Brands have been directing users on social media to sell their products and services via a link. However, users now prefer more practical ways. At this point, creating showcases on social media stores became possible. This way, brands can reach their customers more efficiently instead of driving them to their websites. It is expected that brands will benefit more from virtual showcases and social commerce in 2022 and beyond.
Video Content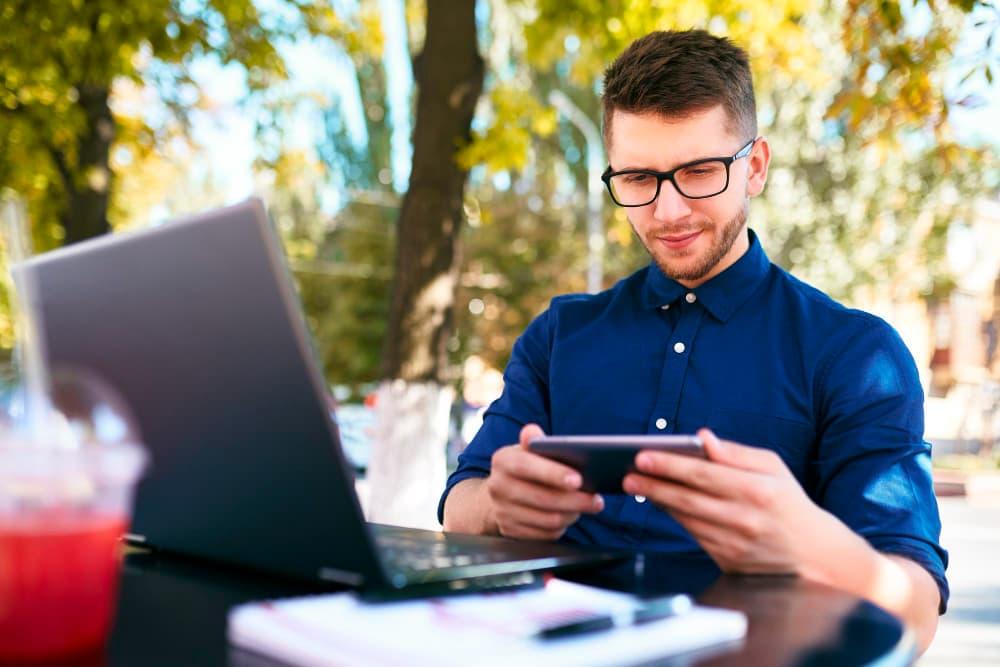 According to the research, 73% of the people prefer watching video content more than written ones. Social media platforms continue to take action and develop themselves accordingly. Indeed, while Instagram was used only to allow image sharing, it started to offer features like Reels with the increased video content consumption. Video content has become a trend in the marketing field and encourages businesses to get included in new features. 88% of consumers claim that they take action to purchase after watching videos about products or services. Because of this, 86% of businesses use videos as a marketing tool. Lastly, 92% of marketers aim to include video content in their marketing strategies.
Juphy Youtube page
Augmented Reality
Technologies such as AR and VR are among the new trends attracting the consumer's attention. Especially the increasing popularity of Metaverse also increases the demand for these technologies. We all know that social media's effects and filters attract users. In this context, some brands started to create their own ARs. When we consider that AR and VR usage will increase, brands should follow and take action to continue this trend.
Influencer Marketing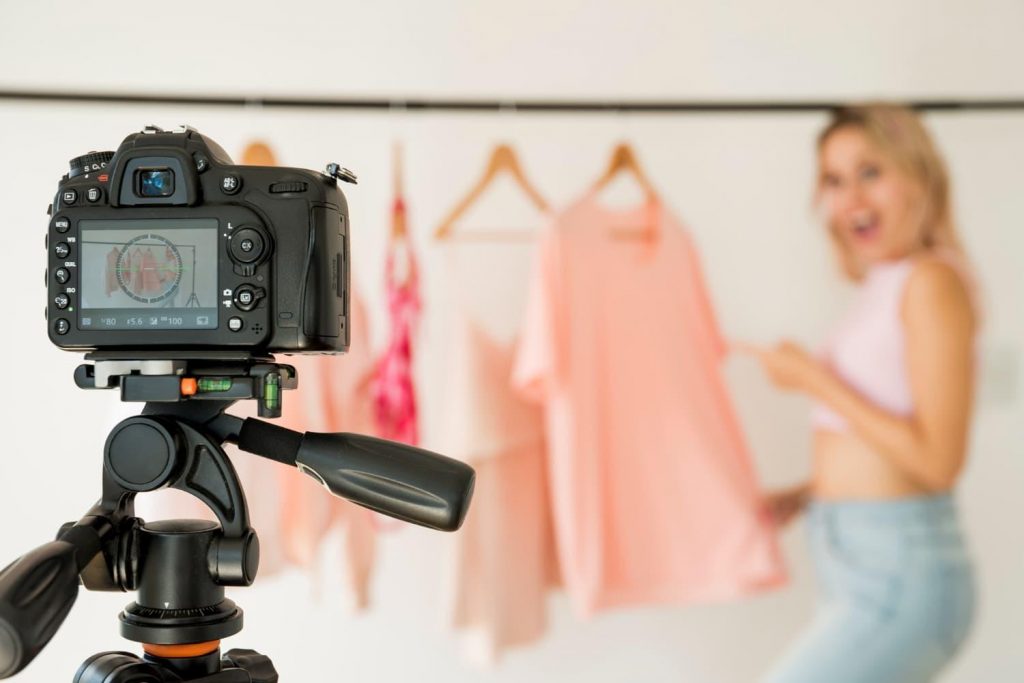 As social media use increased, also influencer numbers began to rise. Users now listen to the recommendations of the influencers, which they feel like one of them, rather than the advertisements of inaccessible celebrities. At this point, influencer marketing creates a source of occupation and income for both brands and influencers. Brands can reach new customers by paying attention to influencer marketing. Indeed, it is expected that influencer marketing will increase its power soon.
Personalization Strategy
Even if now personalization of advertisements and offers is seen as challenging by the marketers, advertising targeted at a particular audience can increase the interest in the brand. Social media platforms are one of the most crucial tools in personalized advertisements. It is estimated that personalization trials will increase in the future.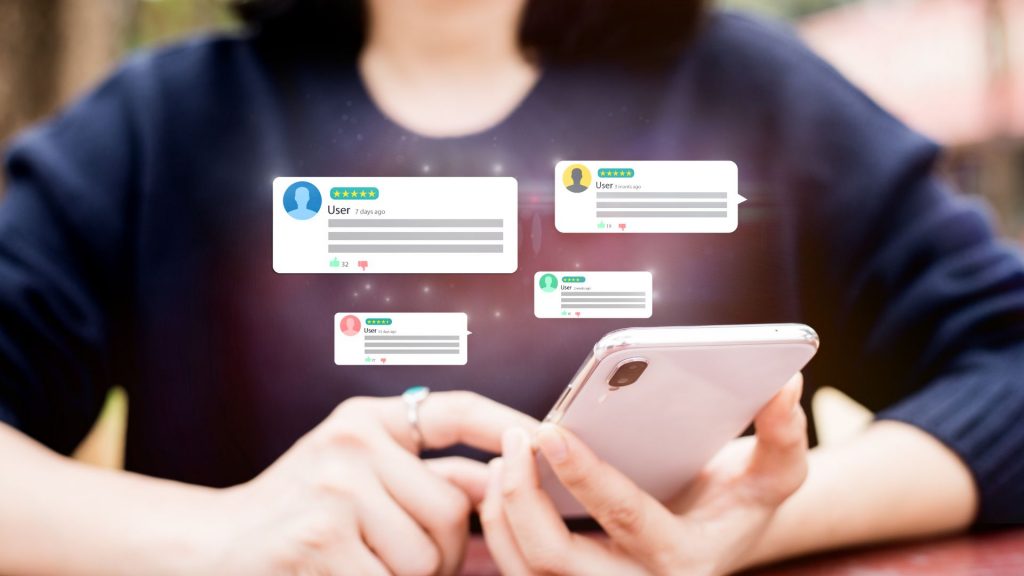 Social media platforms maintain their duty to create a social network still. Photographs, videos, and messages are now among the priorities of these platforms. However, it makes a customer service network besides sharing and marketing. Customers think that communicating with brands on social media platforms is much easier. Therefore, digital channels show new developments to be as the new customer services.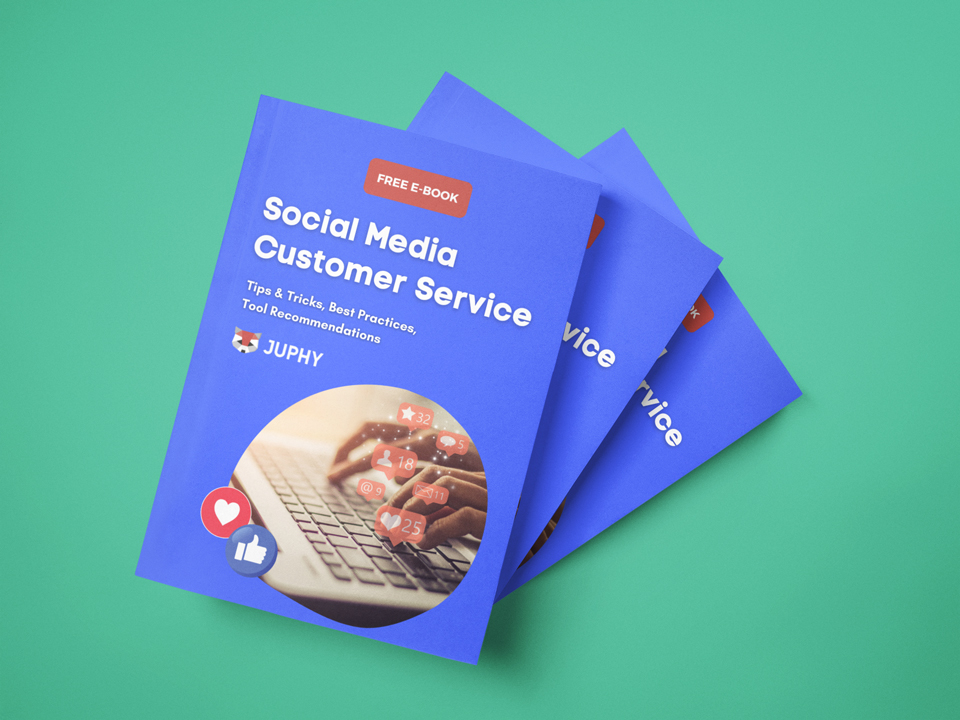 You can download this content as a free e-book by filling out the form below.
Which Is the Fastest Growing Social Media Platform?
Although the platforms such as TikTok, Pinterest, Youtube, and Snapchat are discussed a lot, Facebook and Instagram preserve their places in the sector. Investors are interested in these two platforms because of people's interest in their video content.
According to the data by Statista, Instagram and Facebook are still among the top platforms for businesses in 2022. However, since the short video content is more preferred, TikTok showed an increase of 40% this year. The higher interest in short videos started to attract users to this platform. Naturally, the people whose target audience moved to this platform began to take action at this point. They also collaborated with TikTok influencers and published videos about their products on the platform. TikTok is expected to remain a rising star among marketing trends in 2022 and then.
What Will Be the Next Developments in Social Media?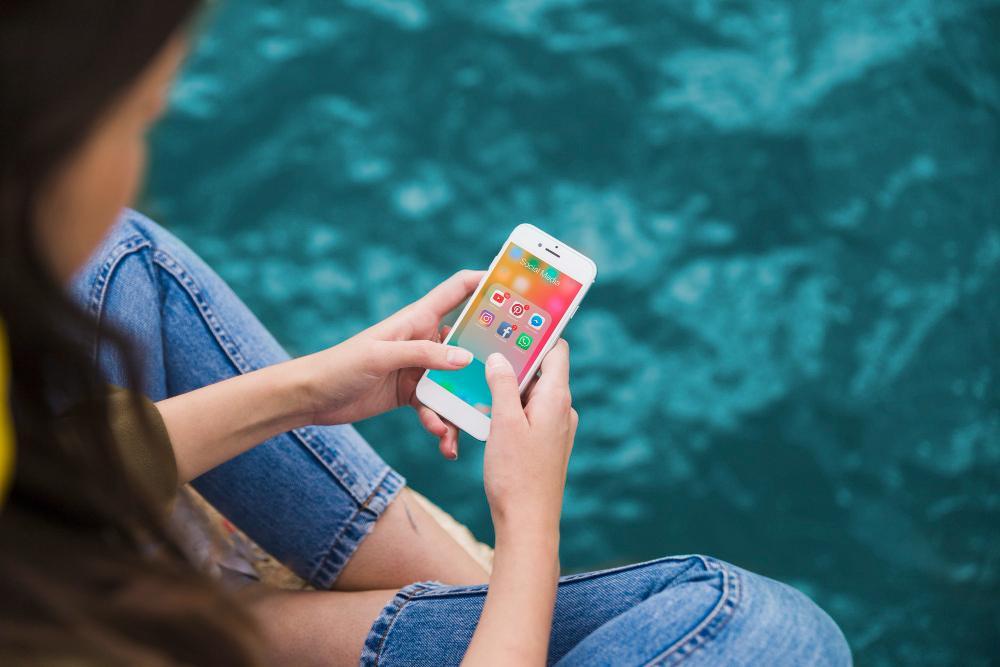 Brands that try to generate more income with new social media trends and strategies in 2022 will determine their investments according to the click-through rates of social media platforms in the coming years. Therefore, social media will be in a position even more important than we imagine. We can list these predictions as follows:
New Audience Search Will Be Accelerated
Even though businesses earn through their audiences, they acquire new targets to generate more income. In light of these targets, they try to be active on social media platforms to reach broader audiences. That indicates the upcoming importance of social media customer satisfaction and customer service tools. This way, businesses will not only use those platforms for advertising, but also for managing customer relations better.
Groups on Social Media Will Increase
Social media groups are the communities that help brands assemble their customers to increase brand engagements. Launching new products and campaigns can be facilitated by notifications from customers. Therefore, these online groups will be crucial for collecting feedback from community members in 2022 and beyond.
AR and VR Technologies Will Mark Sales
The interest in social media video content may leave its place in AR and VR in the future. Through these technologies, you can choose what to wear with a virtual rehearsal, make the virtual decoration of your home and complete your many different shopping without risk. In addition, AR will take a permanent place in marketing trends by developing thanks to the social media platforms. According to Drum's research, AR technology's click rates might increase by33%.
An Effective Social Media Customer Service Tool: Juphy
Social media customer service is becoming more and more critical each day. At this point, you can track all messages and notifications from different social platforms through Juphy's multichannel customer service. In addition, you can respond to your contact requests from various social media platforms with a single dashboard. Contact us today if you also look forward to benefiting from Juphy's numerous features!
Create Your
Social Inbox Now
Manage all social media customer support inquiries in a unified inbox.
Related Article – Social Media Customer Service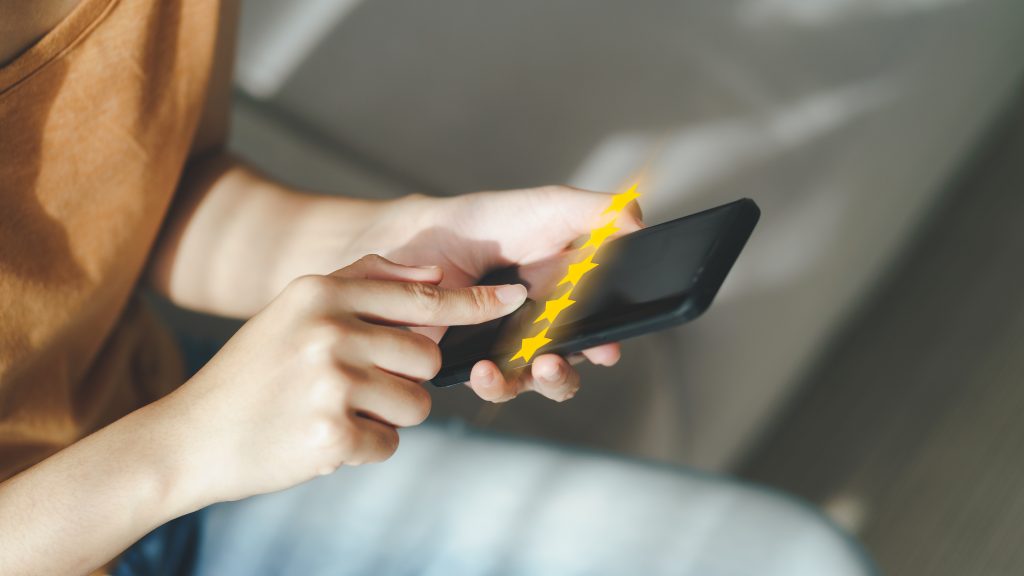 Social media customer service is providing customer support on social networks. All you need about social customer service is in this guide! Read more.