Before you get frightened or worried about what a Dark Post on Facebook is, you should read this first.
Facebook Dark Posts are not evil or mysterious like they sound. They're not some undercover operation posts meant to harm you or other Facebook users. The concept behind "Dark Posts" is that they're meant for only a specific demographic of your followers and cannot be seen by any other followers anywhere else.
Think of it as sending a message to only some specific people without the risk of having anyone else see it. Not so evil, is that?
In this article, we'll take a deeper look at what Facebook Dark Posts are, what they're used for, and every other detail you should know about them in 2022. 
Create Your
Social Inbox Now
Manage all social media customer support inquiries in a unified inbox.
What Does Dark Post Mean?
A dark post is a targeted piece of advertising content for a specific audience. They're called "dark" because they are targeted to specific audiences to generate leads and convert them without appearing on the advertisers' page or social media feed. 
Unlike regular social media ads that you can find when you visit the brand's page, dark posts are invisible to followers and visitors to the page. Only the targeted audience sees the ad when it pops up on their timeline.
It's most recognizable when you see the label "Sponsored" on a post from an account you may or may not follow.
What Is a Dark Post on Facebook?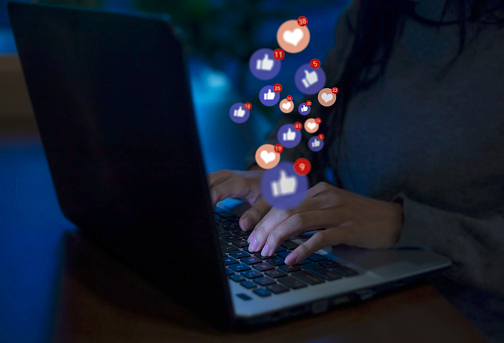 Facebook Dark Posts, also known as Unpublished Posts, are targeted ads sent to the feed or timeline of a certain demographic of Facebook users, both followers, and non-followers.
Facebook Dark Posts are known as unpublished because they don't appear published on the advertisers' page. They, however, pop up on the feed of the targeted customers. Like regular ads, you can create Facebook Posts in the Facebook Ads Manager and decide how you want them distributed.
Facebook Dark Posts help you create ads for various segments of your audiences and push the ads to them discreetly without overwhelming the rest of the followers. It also allows you to run A/B testing on different categories of users without the risk of the wrong users seeing the wrong ads. 
Why Are Some Facebook Posts Dark?
Dark posts on Facebook help businesses reach their precise audience without creating a social media page that appears overtly promotional. Usually, the content of dark posts is not meant for all categories of a brand's audience, so it is unnecessary to share it with every follower or visitor that can see your feed.
The idea behind a Facebook Dark Post vs. Organic Post is that a dark post is directed to and shared with a specific audience instead of your entire followers (like an organic post.)
Users will only see a dark post if they're included in the demographic of people that are being targeted. Some specific targeting options used for dark posts include age, location, user behavior, gender, occupation, etc.
How Do I Create a Dark Post on Facebook?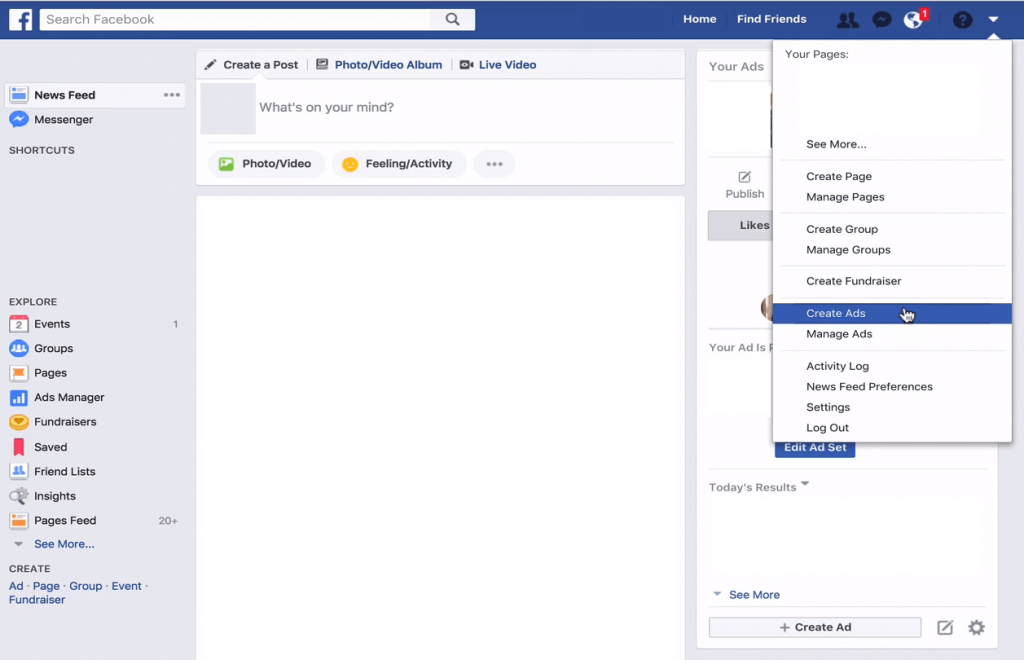 To create a dark post on Facebook, here are the steps you need to take. Note that Facebook changed the way dark posts are created in 2020, so follow these new steps to avoid getting lost.
Open your Facebook Ads Manager and create a campaign.
When you get to the Ad Set Up stage, select the target audience you wish to use for your dark post. You can define your preferred audience using the available targeting options that we shared earlier.
Next, select "Create Ad" to select the type of ad format you wish to use (single image or video, carousel, or collection).
Choose your preferred ad image and edit the size to fit.
Type in or select the words that will be posted with your ad (the Primary Text, Headline, and Post Description)
On the right part of your screen, you should see your ad preview if you have the option turned on. This will give you an idea of what your dark post should look like before you post.
Once you confirm that all is in order, your dark post is ready to go live.
Are Dark Posts Paid?
Yes, dark posts are paid. Just like any social media ad, you pay to run a dark post ad on Facebook.
Dark posts may appear to many users like organic posts, but in reality, it is an ad that provides all the benefits of Facebook ads and more, such as targeting and A/B testing.
In comparing Facebook dark posts vs. ads, you would however find that dark posts will not appear on your timeline like organic content or promoted posts (ads).
What Is the Difference Between a Dark Post and a Boosted Post?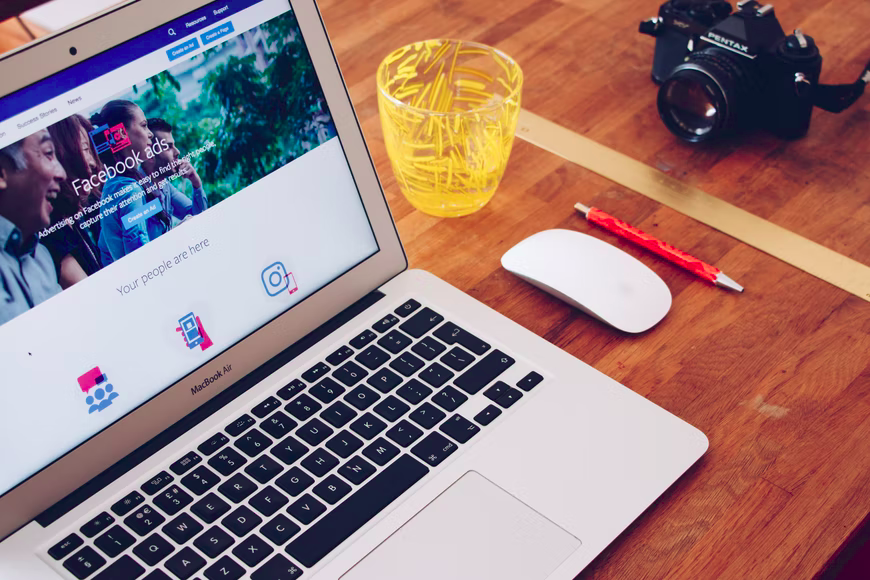 A dark post is a targeted post created in your ad manager that does not appear organically in the timeline or feed of your followers. A boosted post, is different, in that it's a paid ad where you promote an already existing post on your page, to help you reach a wider audience.
A dark post is also targeted to only a specific category of your audience, not everyone that follows you will see it. A boosted post boosts your reach to all your audience, and even outside of your current followers.
How Do You Identify a Dark Post? 
Wondering how to spot dark posts on Facebook? Here's how you can identify them:
They have the label "Sponsored"
Many dark posts have the label "sponsored" on them, even if they appear to be just like a regular post. You can find out for yourself if a post is sponsored as a Facebook User. On Facebook, go to your Ad Library and you'll see any company currently running ads.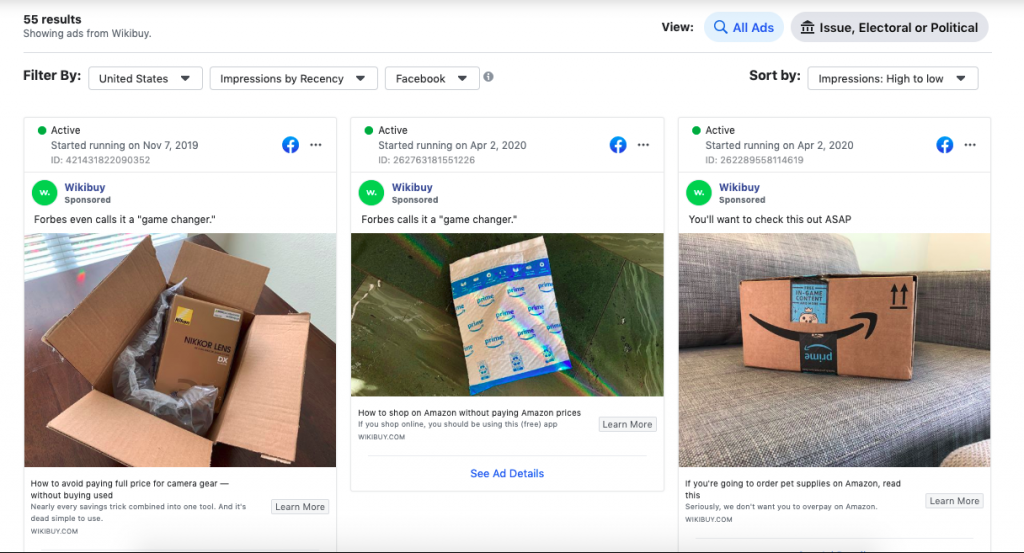 On the brand's Facebook page, you can also find ads through a feature called Page Transparency.
They're "invisible" on the brand's page
Another way to identify a dark post is when you go to the brand's social media page and can't find the Sponsored post that appeared on your feed. The post exists, yes, but it's not visible on the page.
Let's take a look at this dark post example: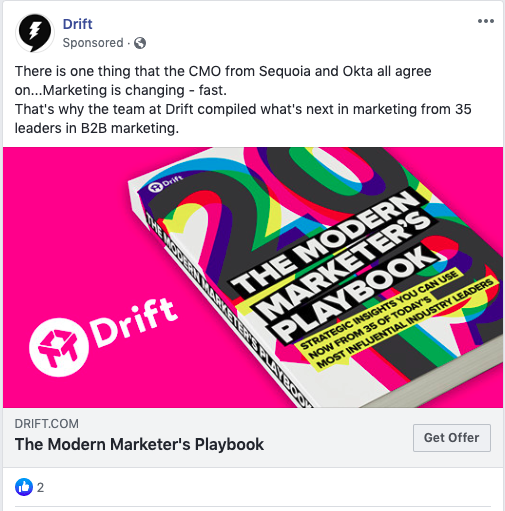 The image above looks like a regular Facebook post by the company, Drift, however, the "Sponsored" tag just beneath the account name gives it away as a dark post. If you go through Drift's timeline on Facebook this post will not be on the page.
Another giveaway is that the post contains a clickable call-to-action button "Get Offer."
Now That Your Dark Post Is Live, What's Next?
Dark Posts are useful when you need to share target ads to a custom category of your audience. Since your dark post ads are narrowed down to the target market you hope to sell to, it's essential that you keep a close eye on the interactions and engagements that the audience is having with your ad so you don't miss a potential lead.
A social media management tool with monitoring features and real-time notifications such as Juphy helps you ensure that you don't miss any types of interaction that occurs on such posts, even if they're "hidden" from your feed.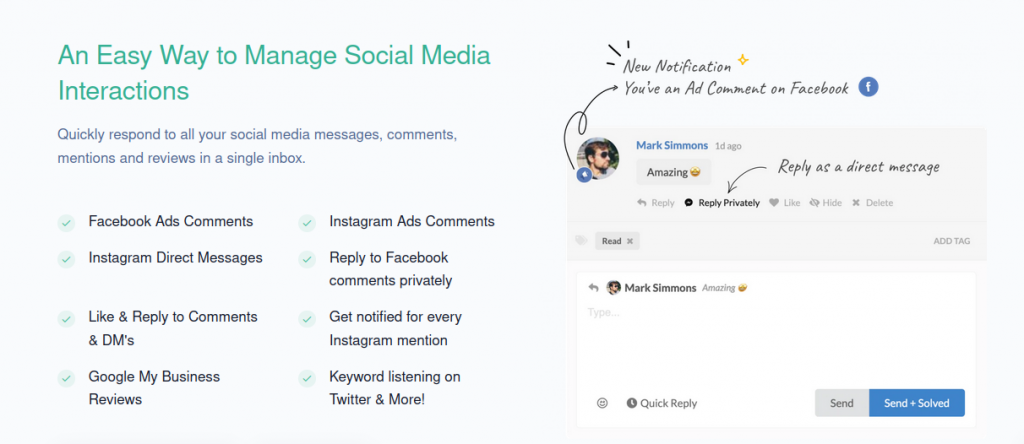 Juphy has comment management features that allow you to hide, delete, or reply to comments on your dark posts as needed. It's the number one tool for customer support and social media management teams to keep track of comments, mentions, and more wherever your content is on the internet. 
It also has a canned response feature that helps you save time with quick responses to questions and comments on social media, so you don't have to write the same answer to different customers repeatedly.

Just S.
Founder, Small Business
"The user interface is really clean and intuitive. It supports all of the important social platforms. The ticketing system is really well organized and it is easy to assign tasks and tickets. Good number of reports. Love the agency features which are well thought out and simple to use. The single omni-channel dashboard for everything is beginning to be very beneficial to our systems. Getting setup is a snap."

Work with tools like Juphy to stay on top of responses and comments on your dark posts. With this tool, you get to improve your response time, increase lead generation, and boost audience conversions. Sign-up here to enjoy Juphy's 7-day free trial and see how it helps improve your dark post results.
Create Your
Social Inbox Now
Manage all social media customer support inquiries in a unified inbox.
Related Article – Best Social Media Platforms for B2Bs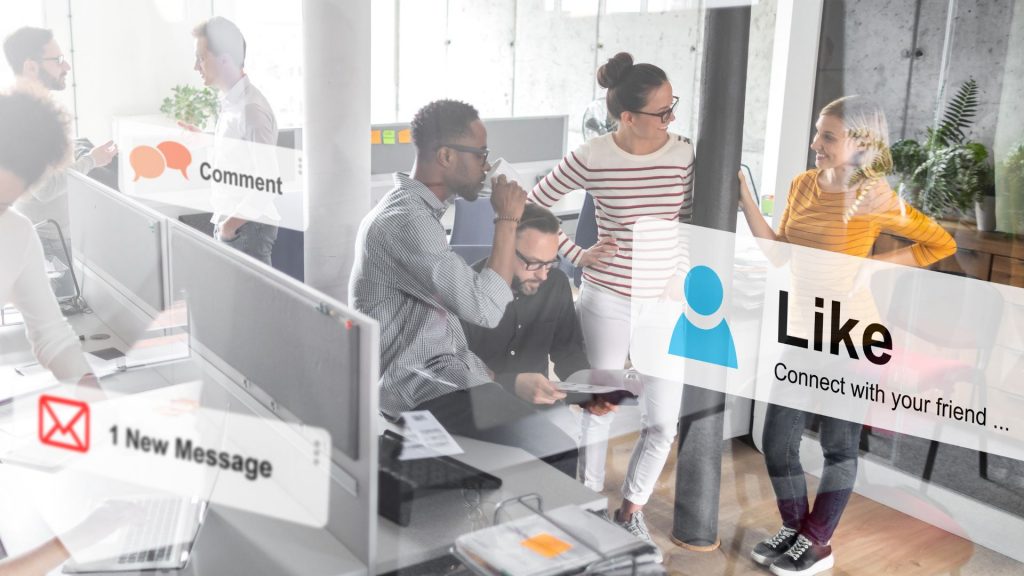 Are you searching for the best social media platforms for B2Bs? Do you want to know which platform to focus on? Read more to learn now.