Customer service is among the most influential factors in business development. Therefore, the phrases you use during customer service might positively or negatively affect your service understanding. It means you should pay attention to your expressions when communicating with customers. So, which phrases should you use? Which phrases should be avoided when talking to customers?
Create Your
Social Inbox Now
Manage all social media customer support inquiries in a unified inbox.
Which Phrases Should You Avoid When Communicating With Your Customers?
There are some phrases that you need to avoid to improve customer relations. Customer representatives should know how to communicate through the correct phrases. In addition, they should also know which phrases should be avoided. The perfect service can be provided only this way. The following expressions will guide you in ensuring good communication.
That's Okay
Phrases such as "That's okay" might sound rude to the audience. You should never use this expression to convey that you ignore customer problems. Instead, you should use more constructive language. For instance, "I'd be happy to help" or "I'll help you to fix this problem" would show that you have a constructive attitude towards customer issues. Research has shown that listening with empathy is the most effective way to process someone's perspective. 
I Don't Understand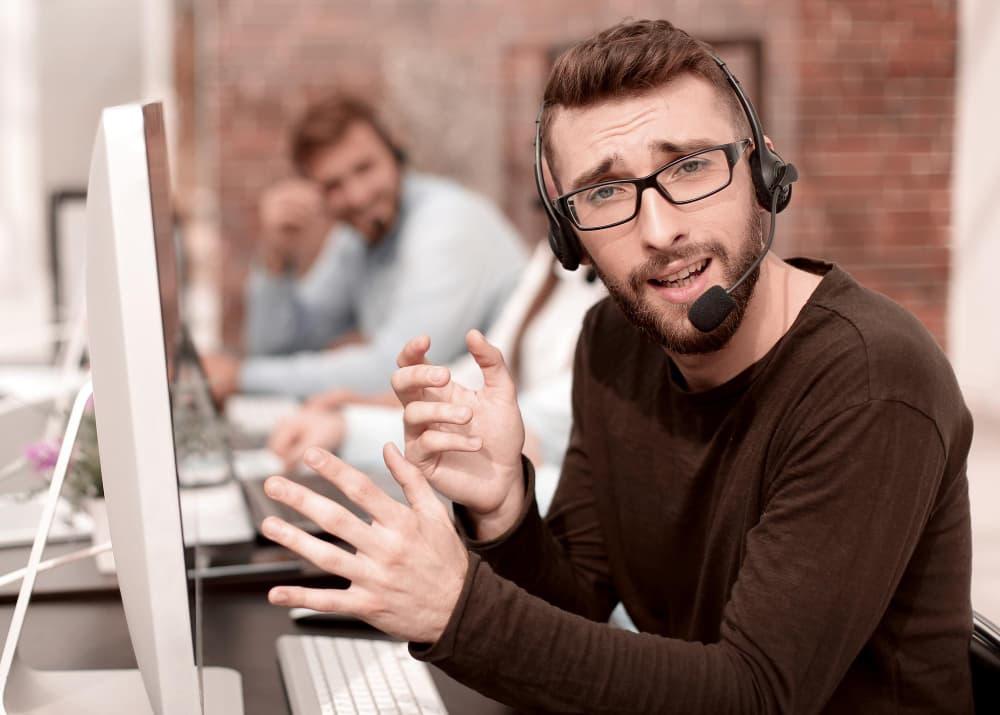 Two-way communication might not always progress ideally. In some cases, you may struggle with understanding the problem and making an explanation. However, phrases like "I don't understand" can complicate everything. At this point, representatives should try to understand the topic by asking a few questions. For instance, "May I ask for a more detailed explanation for the problem?" or "Let's clarify the problem one more time." phrases will help you progress more positively.
Be Calm
"Be calm" is not only a dangerous expression in customer representative and customer relationships but also for every relationship. That expression might trigger the other person instead of calming them down. Instead, you should use more empathetic phrases. For example, saying, "I can understand how sad you are. I'll do my best to help you." can calm your customers.
Let Me Check
"Let me check" expression creates uncertainty about what you control. Conveying this message more helps explicitly you communicate with your customer better. Instead of saying that sentence, you can detail your plan, for instance, "Let me check your recent log entries." Being honest and transparent with your customers always maintains the assertive communication between you and your customers.
Impossible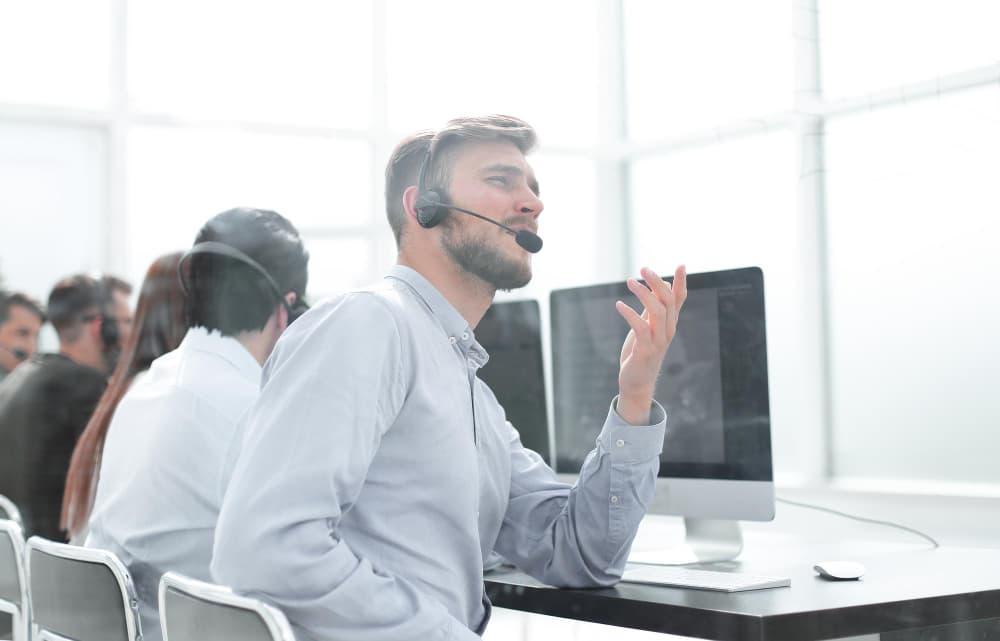 "Impossible" is among the top dangerous phrases to say. It conveys the message that there's no solution to the problem. When customers hear about this expression, they might become angry. Instead of using helpless answers, you can say things such as "It's a scarce condition. Let me ask you some questions to identify the problem." or "I'll do my best to fix it for you" to ensure better communication.
It's Not following Our Policy
"It's not following our policy" means nothing for the customers and will reduce their satisfaction levels. Customers don't care about your policy. The most important thing for them is to be taken into consideration. You should find and present alternative solutions if the customer's demands do not match your policy. Customers want representatives that make reasonable explanations. Therefore, you should convince them with detailed and rational explanations.
I Can't Help
"I can't help" is both rude and against the customer service logic. Customer service is established to support and satisfy the customers. Saying the contrary doesn't fit in customer service. You can say, "I'm sorry that you have to struggle with such a problem. However, I should clarify that we have no authority over this concern." That will help you express yourself better.
You've Done It Wrong
You should primarily keep in mind that customers are always right. Therefore, expressions such as "It's wrong, you're wrong, you've done it wrong" block communication. Customers who feel guilty might get angry in such situations. Therefore, it is necessary to approach customers without making them feel guilty. You can adopt an approach such as "Try to do it in this way"; that's how you can be solution-oriented.
This Is the First Time We've Received Such a Complaint
When customers have a negative experience, representatives should listen to them and help them solve the problem. The absence of a similar complaint doesn't mean the customer's issue will be ignored. Saying "It's the first time we've received such a complaint" will decrease customer satisfaction and motivation. That might cause losing your customers.
10. You're Not Listening
"You're not listening" will cause you to turn the customer's point of view in the negative direction. You will be implying that you don't show enough respect for your company. Instead of such phrases, you can say, "I'd like to explain a couple of things that might be helpful for you," so your customers will listen carefully.
Which Phrases Are Highly Effective and Beneficial in Customer Service?
Customers are happy where they feel valued. Thus, effective communication helps customer loyalty. Positive sentences can take customer satisfaction to the next level. We can exemplify the positive sentences you can use in customer service as follows:
I Understand
"I understand" is among the vital phrases in customer communication. That makes customers feel more comfortable. Customers can communicate better with representatives who understand their problems, creating a calmer and more understandable process. Saying that you understand their issues will develop a trust that you'll solve the problem.
Thank You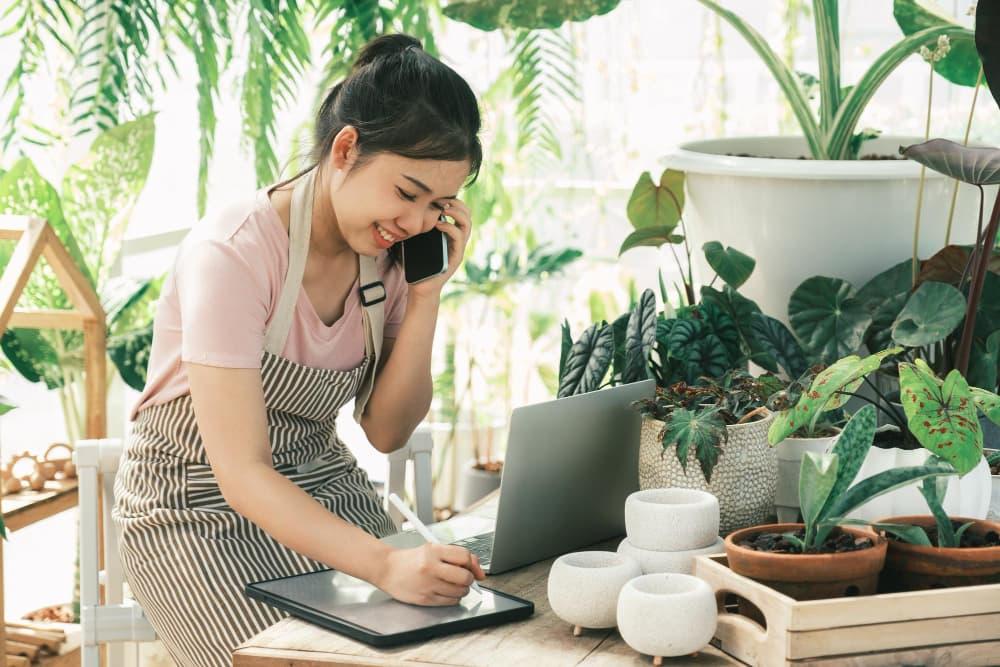 Acknowledging is the best way to show that you establish good communication with the customer. Therefore, you should thank customers during the conversation. With this phrase, you can thank them for reaching out, explaining issues, and being their customer. And they will thank you in return.
I Can Do This
Giving positive impressions to customers help you proceed with the conversation positively. "I can do this" expresses that you'll find a solution, so customers worry less about their problems. It also builds confidence in your customers that their problems will be solved.
Is There Anything Else I Can Help You With Today?
"Is there anything else ı can help you with today?" is one of the steps to enhance customer experience. Providing multiple solutions to many issues in a single conversation prevents pain points from occurring and improves customer satisfaction. This way, customers can find solutions for their problems in a single conversation instead of having multiple ones.
I'm Glad I Was Able to Help
Through this sentence, you can convey the message that you value your customers and love your job. With such phrases, you can take customer satisfaction to the highest level by ensuring that the communication between you and the customer is sincere. The customer will understand your efforts and thank you in response. Keep in mind that kind of communication can avoid any problems!
Nice to Meet You
Whether it is online or offline; first impressions are keys to customer satisfaction. Therefore, ending the conversations with expressions such as "Nice to meet you." or "I'm glad to chat with you." would leave a positive impression on the customer. Customers will feel valued through this understanding of communication. That makes them loyal to your brand. 
Benefit From Juphy's Customer Satisfaction Boosting Features!
Customer satisfaction is essential for the success of a brand. Juphy is a tool that provides a single dashboard to quickly and easily follow your customer questions coming from social media platforms, review sites, and emails.
Canned responses, team collaboration, and ticket features help you directly and effectively communicate with your customers. While answering customer questions, you can choose one of the canned responses and send it to the customer. That prevents spontaneous errors and helps you convey the best message to your customer.

Just S.
Founder, Small Business
"The user interface is really clean and intuitive. It supports all of the important social platforms. The ticketing system is really well organized and it is easy to assign tasks and tickets. Good number of reports. Love the agency features which are well thought out and simple to use. The single omni-channel dashboard for everything is beginning to be very beneficial to our systems. Getting setup is a snap."

Through Juphy's team collaboration feature, you can request another colleague to help you by assigning tickets for the problems you can't solve. Contact us today to benefit from Juphy's unique features!
Create Your
Social Inbox Now
Manage all social media customer support inquiries in a unified inbox.
Related Article – 100 Popular Social Media Acronyms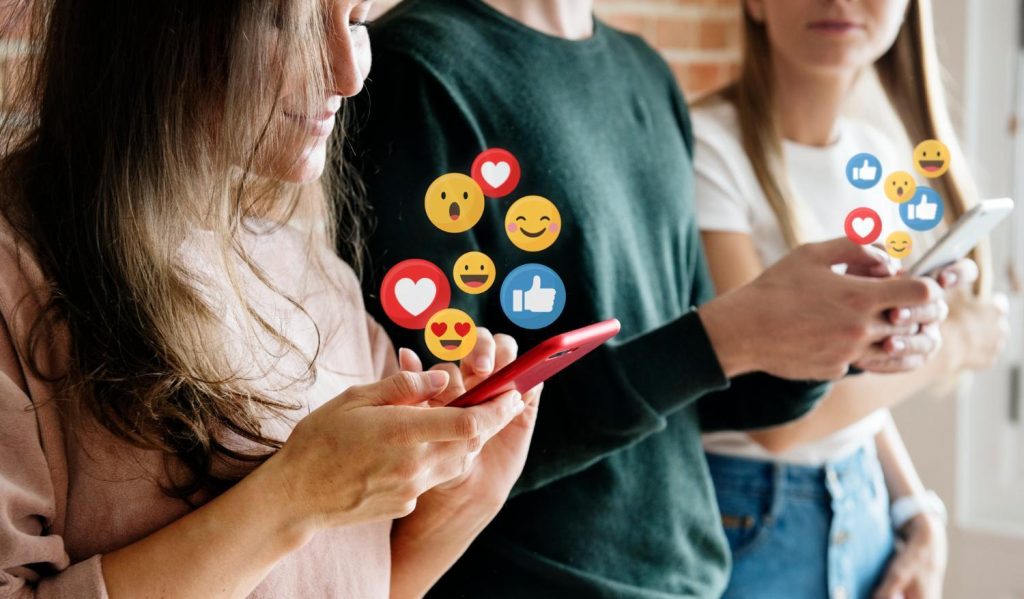 Which words are trending on social media? Which acronyms does Gen Z use on social media? What are the most popular acronyms? Read more to learn now!