Customer acquisition is ensured through an effective indicator of service. Good customer support and service are only possible with good team collaboration. This equation leads to the result that you should follow strategies that benefit team collaboration. So, what are the other reasons why team collaboration is important in customer services? How is it ensured?
Create Your
Social Inbox Now
Manage all social media customer support inquiries in a unified inbox.
Why Is Team Collaboration Important?
Unless your business is very small and just a little attention is enough for your niche market's users, customer service is not suitable for a person to handle alone. There should be multiple team members to manage customer service and support because, without a second eye, the customer service you provide will always not be satisfactory. If you aim to improve customer satisfaction, you should form strategies that are sensitive to customer demand and needs. At this point, the most effective action is to ensure team collaboration.
Understanding the customer and providing solutions quickly for their problems is highly dependent on emphasis on team communication. Good team collaboration can solve customer problems without long waiting times. The accumulation of the issues in businesses where team cooperation is weak will create a snowball effect over time and cause more problems to emerge. That brings customer churn with it besides the negative impact on the business.
Coworking spaces might have a positive impact on collaborations. According to the research, teams that work for a common purpose show five times better collaboration performance since they are highly motivated. Likewise, 54% of the team members indicate the importance of collaboration and that their existence in the company is maintained through the feeling of meeting the common denominator.
What Main Skills Are Necessary for a Good Team Collaboration?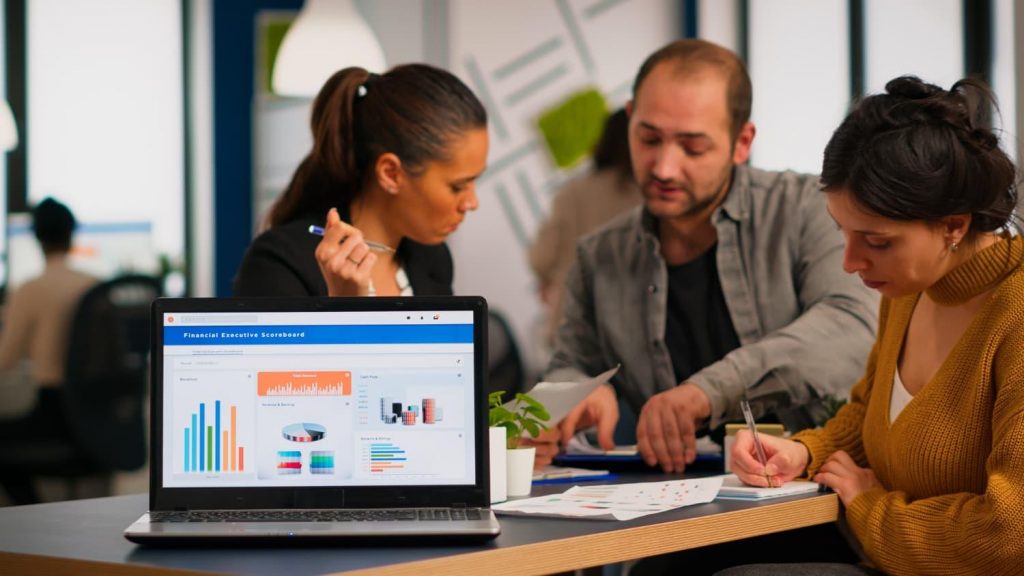 The team members' communication skills are crucial to providing an excellent and effective service. Lack of communication and trust and different opinions affect collaboration negatively and might cause trouble. We can list the three fundamental skills that strengthen the communication bond between team members as follows;
Communication Skills
Each team member must have an opinion and expect it to be understood. A significant part of team collaboration is consensus between the team members. Effective use of active listening and verbal and written communication skills increase understandability. Through communication skills, team members can handle essential tasks in collaboration. Reports suggest that teams with solid communication bonds are 20-25% more productive in working environments.
Emotional Intelligence
Emotional intelligence refers to the ability to manage emotions. People with emotional intelligence stand out more in teamwork. They can manage their impulses, think about problems and control their reactions. According to the research, people with emotional intelligence are 11% more successful and motivated than the others in work life.
Empathy Skills
People with empathy skills can show the necessary tolerance and respect for others in working environments. That's also a quality that has to encounter in individuals that collaborate in a team. Dixa's research shows that 96% of the customers claim empathy is vital in communication with the support team. Employees with a high capacity for empathy focus on solving the problem instead of looking for someone to take the blame when a problem arises. That has a powerful effect on team collaboration.
How to Encourage Team Collaboration in Customer Service?
It is crucial to have collaborations to be organized effectively. A well-organized team facilitates communication. At this point, you can follow the strategies below as the leader to encourage collaboration in customer service.
Provide Accurate Tools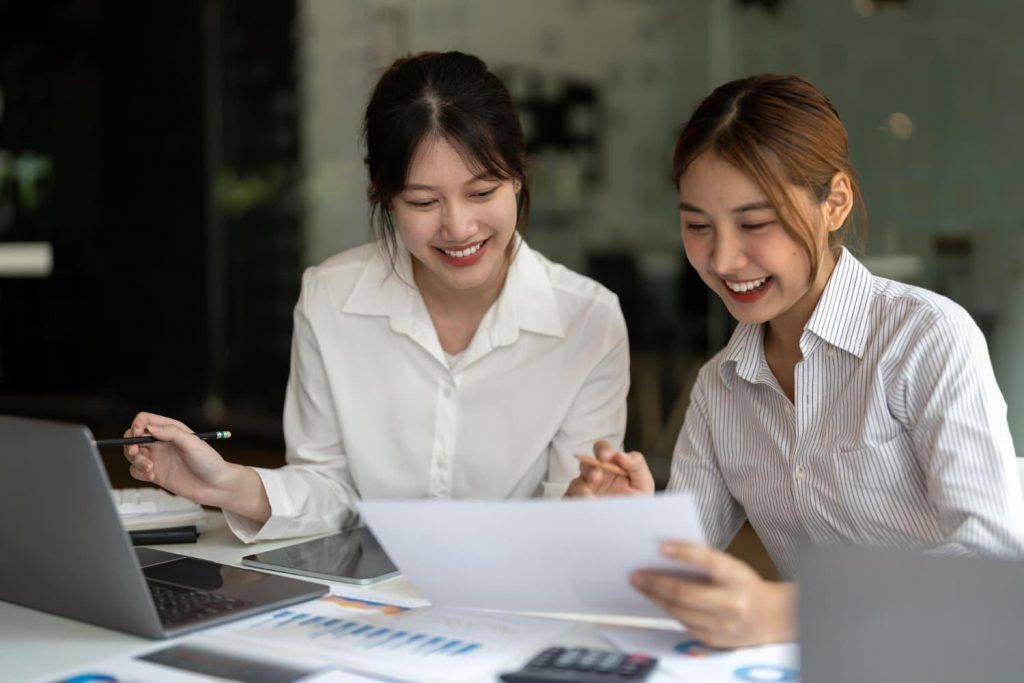 By acquiring the customer service tools that facilitate collaboration, you can benefit from technologies and provide an accurate service. Customer service tools can be an excellent choice to categorize customer interactions into an outline. Providing a digital work environment with your tools eliminates the need to get together physically. This way, communication from any place can be ensured, and an open interaction environment is provided.
Remind Them Your Company's Purpose
Some factors ensure a team stays in collaboration. One of these is targetting a shared goal. If you want your team to work with increasing motivation and efficiency, you should constantly remind them of your ultimate goals. Teams that act following the company's purpose do not quickly lose motivation in every difficulty or disagreement encountered.
Clarify Your Expectations in the Collaboration
Especially with the recruiting process, you should specify what you expect your team to do in collaboration. That helps your team to take action according to the priorities. In addition, declaring in advance that teams should act as a team and be active in communication helps prevent future problems.
Encourage Team Collaboration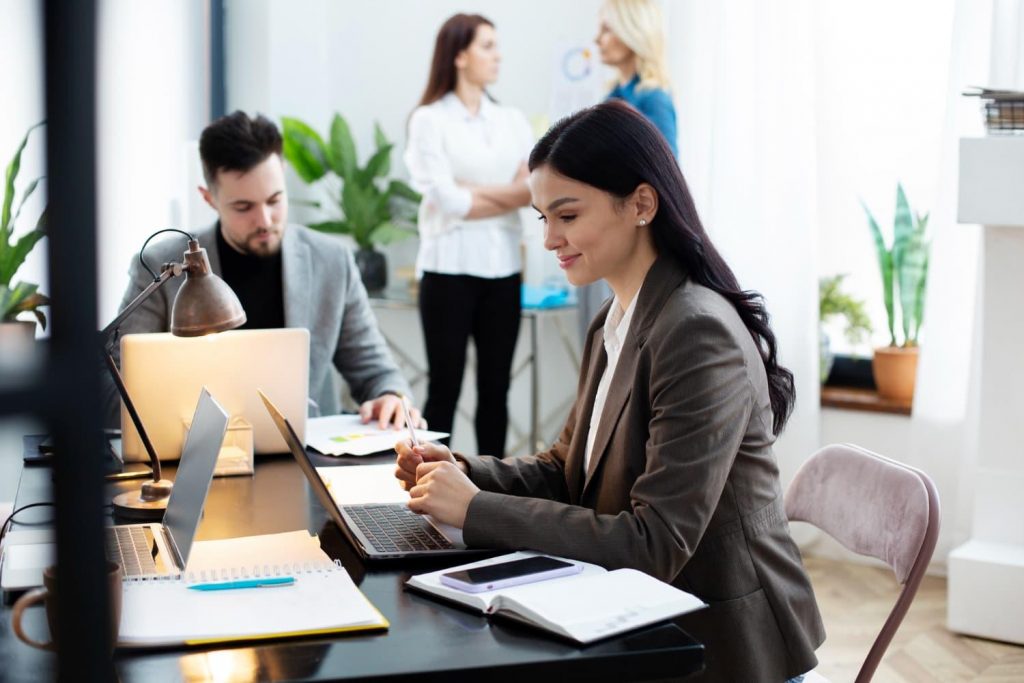 Acting together can contribute to teamwork within the company. However, this unity might bring some problems with it. Therefore, you should have one-to-one conversations with members that can't keep up with collaboration and look for solutions to overcome the problem. At this point, you can bring your team together after hours to strengthen their communication.
Communicate Transparently
The fundamentals of team collaboration depend on precise and accurate communication. Employees with good communication skills ensure transparent communication. An environment that eliminates anxiety and concerns paves the way for open communication. People would feel freer to talk in a place where they feel comfortable. That's how you can ensure everyone expresses their opinions and collaborate in case of problems instead of covering them up.
Express Your Employees' Strengths
Customer service understanding builds the perspective toward your business. Therefore, if you want to leave a positive impression, you should follow the suitable strategies. Bringing the talented members of your customer team together is also one factor that raises your understanding of service to the next level.
Active listening, self-awareness, tolerance, patience, and empathizing skills facilitate establishing collaborations for customer teams. In addition, you can train your employees in customer service skills. Besides, you can reward their performance. Such actions enable your employees to express more of their strengths.
Benefits of Team Collaboration in Customer Service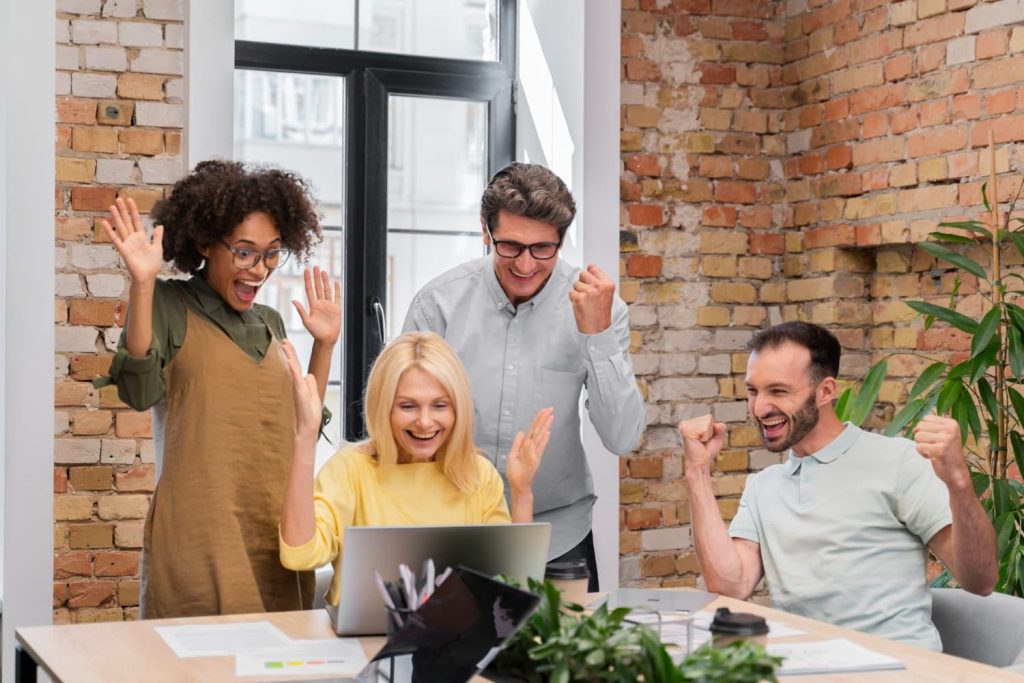 Better and quicker service is among the points that enhance customer experience. Therefore, team collaboration is more critical than it is thought. Let's take a look at the benefits of team collaboration for your business:
Increases Customer Satisfaction
One of the most significant benefits of collaborating between customer service teams is responding to customers correctly and quickly. Answering customers' needs and demands in the shortest time is among the goals of customer service teams. When the customer service team works collaboratively, they can evaluate their communication with customers in the most efficient way.
According to a survey, 73% of the customers feel more satisfied when they feel the teams consider their time. Collaborating teams reflect their synchronized work performance to customers and upgrade their satisfaction levels.
Provides Joint Action
Your customer representatives are not robots. Each representative is a unique profile. It brings inconsistent answer risk when they reach out to other representatives whenever they seek help. At this point, the attitude and tone of the customer representative should be the same. Efforts should be made to provide the same service for each customer.
Makes the Process More Efficient
Team collaboration prevents your representative from emotional states such as stress and anxiety. Working for a shared target reduces everyone's workload. Knowing that all support needs will be taken care of while solving problems helps representatives provide a comfortable and practical service. That ensures a more efficient process without interruptions in the workplace.
Benefits of Juphy in Team Collaboration and Its Advantages in Customer Service
Team collaboration contributes to the customer experience process through the collaboration journey. Here, service tools make the beneficial qualities of team collaboration stand out. Therefore, Juphy aims to facilitate team collaboration of customer service and support teams.

Kerem C
Founder, Small-Business
"Today many businesses have to manage multiple social media accounts. It takes a lot of time and energy to keep up with all the different platforms, respond to messages, and post new content periodically. Juphy's one-screen dashboard allows you to manage customer messages (both view and respond) from different channels in one place which is a huge time saver."

Juphy's unified inbox collects all notifications, messages, and comments from social media platforms to a single dashboard to ensure customer representatives answer them effortlessly. In addition, it facilitates communication by establishing customized channels. Through its helpful interface, it classifies and transfers incoming notifications and messages while paving the way for simultaneous communication from any place at any time.

You can provide an efficient team collaboration process through Juphy's team collaboration, reports, automation rules, canned responses, white label help desk, workspace, and social inbox features. Contact us right away if you are also interested in further meeting Juphy's features.
Create Your
Social Inbox Now
Manage all social media customer support inquiries in a unified inbox.
Related Article – Best Team Collaboration Tools for More Productivity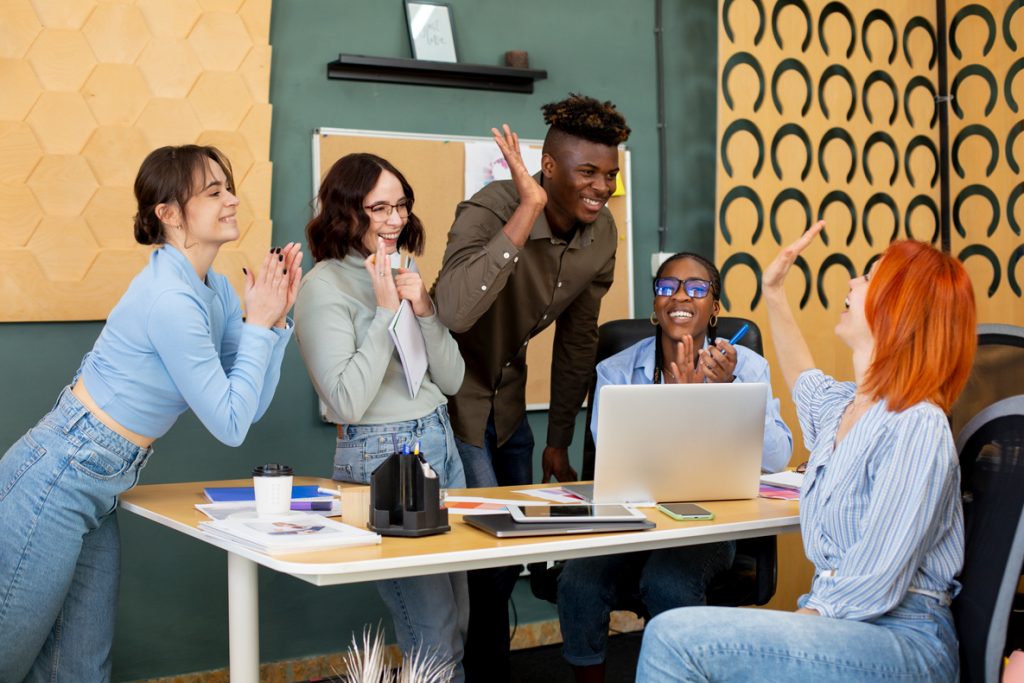 Nowadays, team collaboration tools are life savers for businesses. You just need to choose the most suitable collaboration tool for your team. Read more.