If you're looking to improve your digital marketing strategies, it's not any surprise if you've asked yourself this question at least once: Social Media Marketing or Email Marketing?
It's a tough choice to make, considering that they're both vital marketing tactics in the eCommerce world and other businesses that rely on digital marketing.
Why?
Email marketing statistics show that 91% of adults online use an email, and 61% of them prefer brands to contact them through it. On the other hand, there are 4.26 billion social media users, and the average user visits up to 7 different social networks monthly (based on the latest social media marketing statistics).
These statistics show that your customers abound on either marketing platform, making your choice even harder.
This article clarifies your choice as we deep dive into each strategy's benefits and drawbacks to help you make an informed decision for your business.
Create Your
Social Inbox Now
Manage all social media customer support inquiries in a unified inbox.
What Is Social Media Marketing?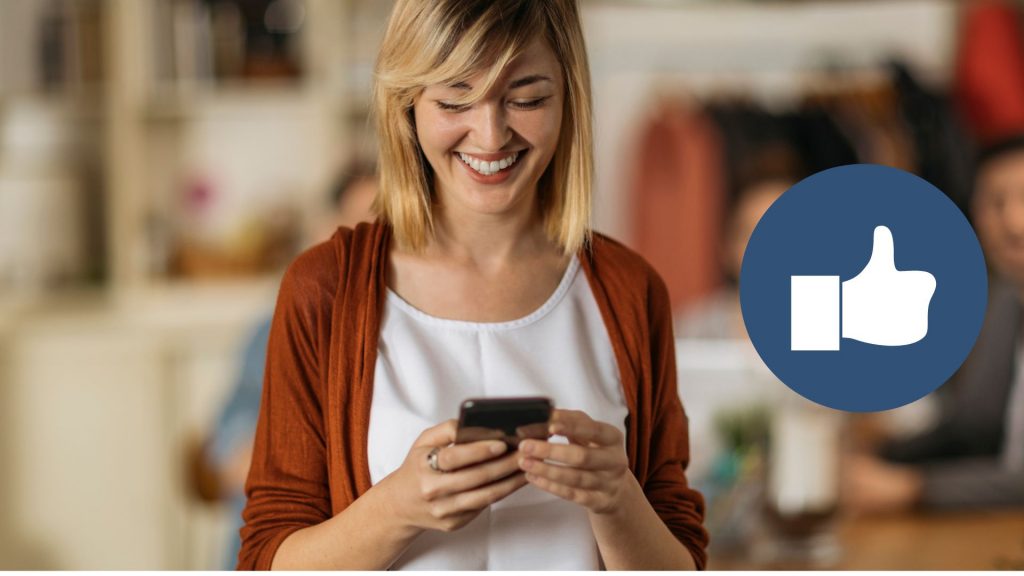 Social media marketing is a popular form of digital marketing in which businesses create and promote engaging content on social media platforms.
There are two main ways social media marketing works for business promotion.
The first is through paid advertising on your platform of choice. You can create social media marketing campaigns and run them as sponsored ads on the social media platform.
The second is by creating high-quality content for your social media account and relying on the engage-ability of the content to attract views and visitors.
There are so many social media platforms for marketing — Instagram, Facebook, Twitter, LinkedIn, TikTok, and YouTube, are among the most popular.
Although social media marketing is one of the newer forms of marketing, it's already etching a name for itself in the digital marketing hall of fame. With just the correct type of content, you can reach millions of social media users around the globe, influencing them to not only purchase your product but also become loyal fans.
Fans and followers on social media interact directly with your content by liking, commenting, sharing your posts, and even reposting, helping to boost brand visibility on the platforms.
If you work with social media management tools, it provides an even broader range of features that help boost and understand customer engagement and achieve your social media marketing goals.
What Is Email Marketing?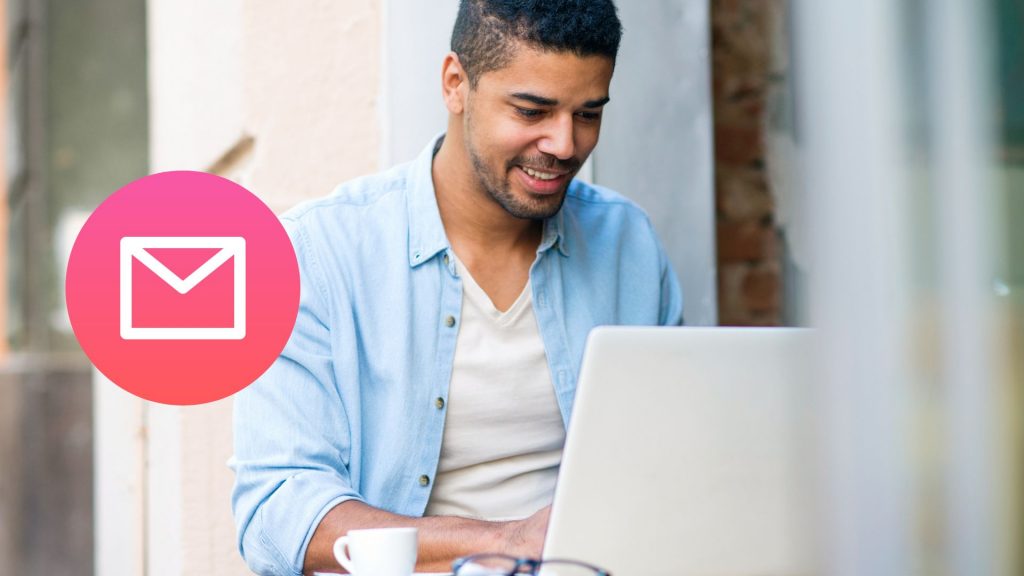 Email marketing is another form of digital marketing where digital marketers use specific platforms to send out emails to customers for different purposes.
It may be to communicate company information and announcements, educate them about new products or updated product information, share personalized marketing content to boost conversions, and so on.
Email marketing is one key way companies interact personally with their customers. By building an email subscriber list, companies can send targeted emails that speak to the needs of clients wherever they are on their customer journey.
Customers often willingly sign up to a company's email list to stay abreast of product updates, latest deals, helpful content, and more. Smart and innovative companies make the most of this by tailoring email campaigns to personally address the needs of each member of the subscriber list to trigger conversion.
Is Email Marketing a Form of Social Media Marketing?
No, email marketing is not social media marketing. Although both email marketing and social media marketing exist on online digital platforms, there is still a world of difference between email marketing and social media marketing.
Email serves as a platform for mass distribution of brand communication, while social media marketing focuses on mass collaboration.
Social media makes a better tool for mass collaboration as it allows more members of your audience collectively interact with your content online, which is a key goal of most social media marketing platforms. The intent is to boost interactivity on a wider scale, not necessarily on a one-to-one level.
If you have to choose between social media marketing and email marketing, make a choice based on the goals your brand is looking to achieve. Email marketing focuses on communicating on a one-to-one level with customers, while social media marketing is more effective in increasing brand reach, building customer loyalty, and boosting visibility.
What Are the Advantages of Social Media Marketing over Email Marketing?
Social media marketing takes the upper hand over email marketing for many reasons. Although there are some disadvantages to using social media in place of email marketing, the pros outweigh the cons. Let's take a deeper look.
Pros of Social Media Marketing
Increased Engagement and Reach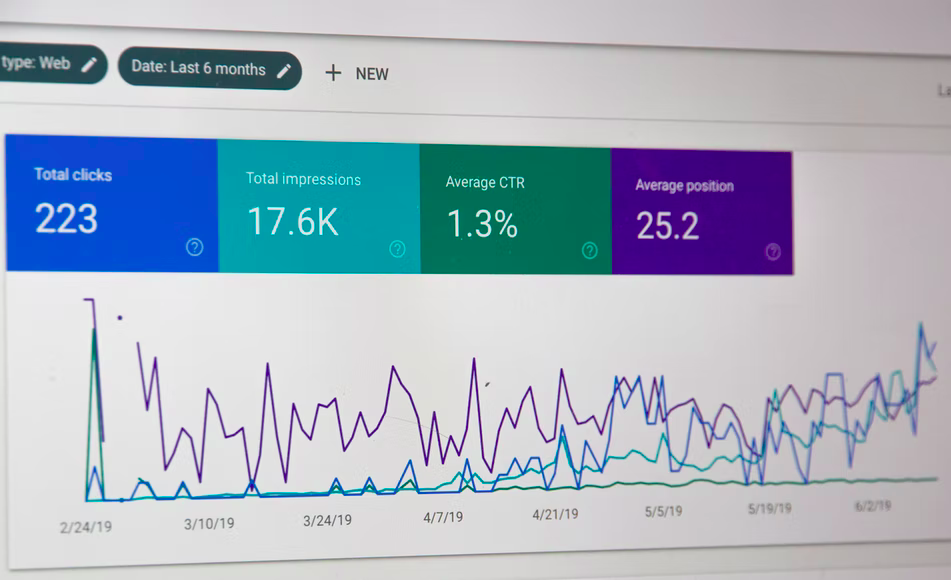 Social media marketing has the potential to reach a lot more targeted customers than email marketing. The most popular social media platforms —Facebook and Instagram— have over a billion users, and more join the platforms every day.
Businesses focused on improving their social media reach have the potential to attract a lot of these social media users with the right strategies. Email marketing campaigns, however, are mostly only focused on an already existing subscriber list.
Followers are also better able to interact with your content through likes, comments, and shares, helping you boost your engagement and visibility. With social media engagement management tools such as Juphy, your social media management team can scale your reach even further.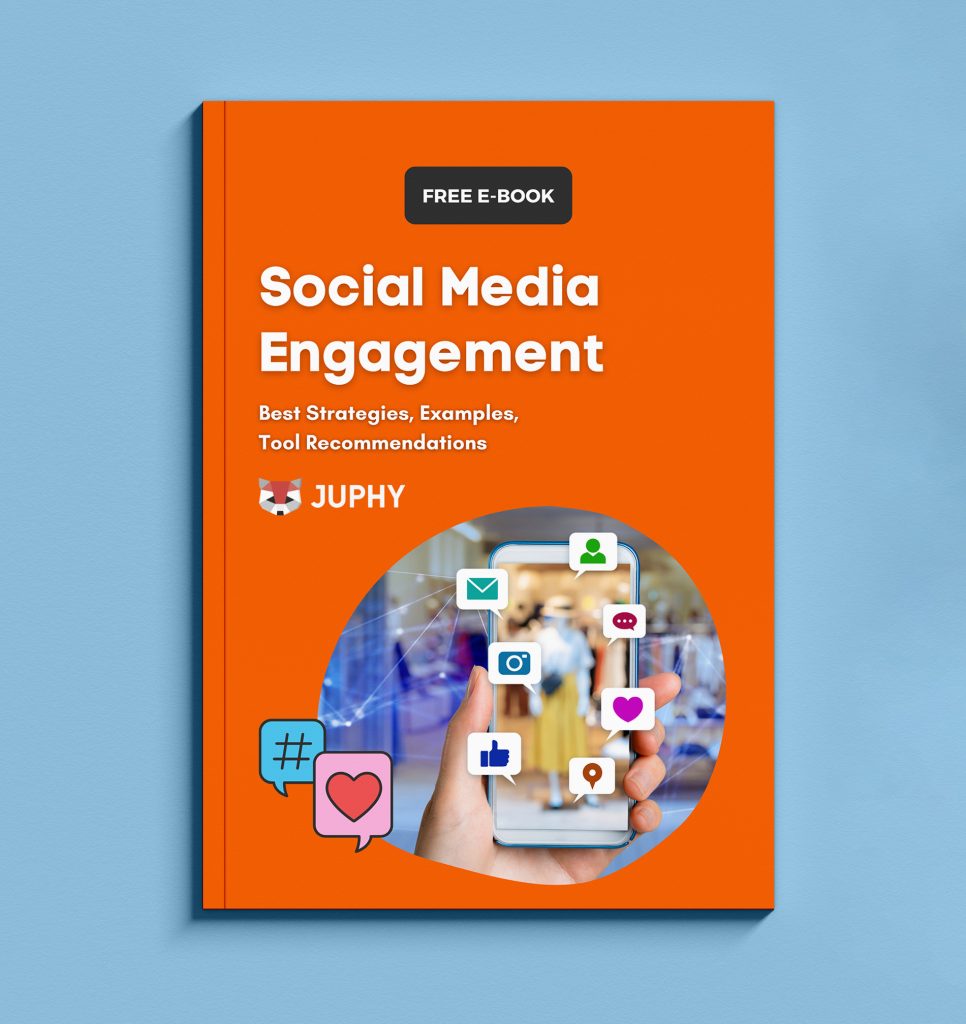 Your business needs a solid social media engagement strategy to succeed. This guide will provide you with all the tips & tricks you need. Download it for free now!
Frequent Interactions and Updates
Imagine having to email your subscribers up to 5 times daily. Not only would you start to annoy them, but it's only a matter of time until they hit the unsubscribe button and you start to lose members on your email list.
With social media marketing, however, it's different. Many social media users are familiar with viewing as many posts as possible from one account. So, even if you post content up to 5 times, there's hardly going to be a problem.
Users expect to see your posts as often as possible— it helps them keep you at the fore of their minds. If your posts are engaging, relatable, and speak to their needs, they feel connected to your brand and form a loyal relationship with you.
Balance the type of content you share on your social media feed to align with your target customers' needs. Soon, you'll see an evident boost in interaction and conversion.
Extensive Consumer Behavior Data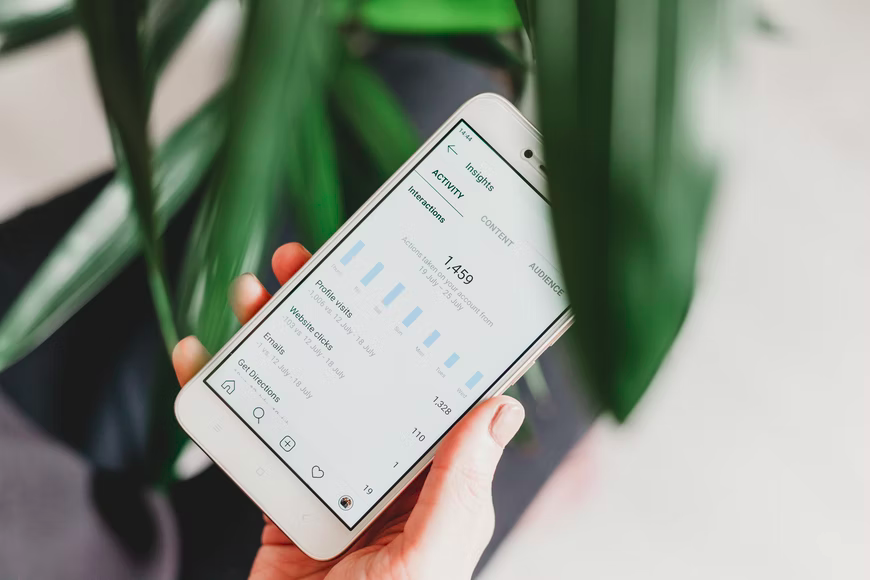 Another advantage social media marketing has over email marketing is that you get access to an extensive amount of consumer data. And you don't violate consumer privacy and data security laws while at it.
To get customer information via email marketing, you usually have to ask their permission or ask them to share it with you before you can get an insight into their behavior. Social media platforms give you easy access to how consumers interact with your brand through their analytics services.
You can see important social media metrics, the types of posts performing well, and the ones needing some assistance. These metrics give you the necessary information to tailor your content to suit consumer needs based on their interactions with your brand.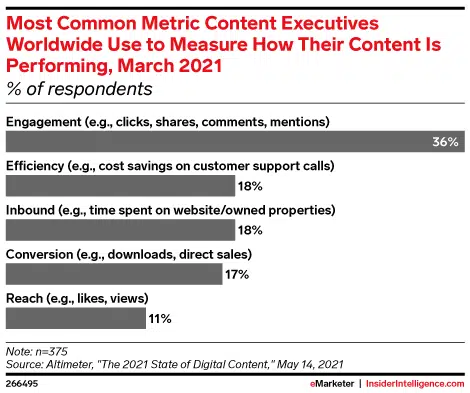 See the most common metrics content execs use to measure social media performance and consumer behavior in the infographic above.
Highly-Targeted Content to Specific Demographics
With paid adverts on social media, you can increase your brand's reach outside of your existing followership.
Social media advertising allows you to narrow down your ads' reach to the specific type of customer you want to target. For instance, if you want to run an ad on Facebook, the Ads Manager gives you various targeting options.
You can target your audience based on their
Interests,
Demographics,
Location,
Etc.
Although email marketing also allows you to segment your customers to specific groups so you can reach them with targeted messages, it's not half as extensive as social media's capacities.
Better for Brand Visibility and Awareness
Content shared on social media has a higher chance of being shared than emails, which gives your social media content a higher potential of going viral. When your content goes viral on social media, you get higher brand visibility, and more people come to know about your brand.
Even if your content doesn't go viral, a few reshares by your existing loyalists will allow more people to find out about your brand and possibly generate new leads.
It's mostly only possible for you to add new people to your email subscriber list when they already know your brand, but with social media? You can reach a ton of new audiences with a simple reshare!
Allows You to Initiate Conversations
The interactivity of social media allows brands to engage in conversations with their customers through features like comments and Direct Messages (DM.) This is a veritable feature for brands that integrate their customer service with their social media pages.
You can directly respond to customer requests, feedback, and opinions right from the social media pages. It's the perfect way for customers who spend most of their time on social media to communicate with your team easily.
Cons of Social Media Marketing
Most social media platforms have a lot of restrictions on the types of content and information you can share. If you're not familiar with these rules and restrictions, one mistake can be detrimental to your brand. You stand at risk of losing your account or may face backlash from followers.


You need a team to create content that sells. To be consistent with posting high-quality branded content, you may need to bring on the services of different professionals.


Growing your audience organically can take a long time. Despite the fact that there are now so many social media users on different platforms, it can be difficult to build your brand organically without buying followers, likes, or comments.
Pros of Email Marketing
Direct One-to-One Marketing
Email marketing allows you to convert leads you have generated into sales. It provides a personal connection with the customer that allows you to build a relationship with them.
Unlike social media, where content shared is for a general audience, here, you can narrow down your audience list into segments so that you can share personalized information with them based on where they are on their customer journey.
A/B Testing for Better Aligned Content

Email marketing tools allow you to perform A/B tests to find out what type of content resonates with your audience the most, so you know how to tailor your strategy to suit that.
You can create two different headlines or email copies and test each of them on separate lists of subscribers. Carefully analyze which of the emails or headlines performs better and use that style for subsequent emails.
Allows Focus on One Platform
If you have the majority of your customers active on more than one social media platform, your digital marketing team will have to adapt each type of content you post to suit each social media and its requirements.
With email marketing, you can focus your attention on mastering email marketing tactics and how you can maximize its effects.
Impressive ROI Results
Email marketing yields a higher ROI than many marketing strategies, including social media marketing. According to studies, you stand to earn an average of $42 for every $1 spent. This simply means every dollar you invest in email marketing gives you a 42x return.
In comparison, digital marketers aim for an ROI of 5:1, i.e., $5 for every $1 spent on social media advertising. Not even close to email marketing.
Cons of Email Marketing
Email marketing requires more extensive training to compose up-to-standard headlines and email copy that converts. Email marketers must know the right words and phrases to use to get a higher chance of convincing the recipient to open and avoid being sent to a spam inbox.


Email marketers must also learn how to use email marketing platforms to test what works, segment subscribers by categories, and abide by email writing etiquettes, security policies, terms, and conditions.


Email marketing is not as effective for engagement as social media marketing. Many people will likely only open your email once, marking the end of its engagement cycle. Social media posts continue to get engagement months after it's been posted.
How to Harmonize Both for Your Different Needs
If you have the option of working with both social media marketing and email marketing, you should welcome it with open arms because together, both strategies make a powerful team. Here's how you can achieve that harmony:
Build your email list by encouraging and incentivizing your social media audience to sign up for useful brand updates.


Link to your brand's social media pages within your email newsletters to increase your social media following.


Include calls to action on your social media pages asking followers to join your mailing list.
The key is to use social media marketing tactics to grow your audience, then encourage acquired followers to join your mailing list. Once you've got their emails, you can start to nurture those leads until they become regular paying customers.
How Juphy Can Help You Achieve Social Media Marketing Goals
Juphy is a highly-rated social media engagement management tool that allows you to interact with your social media audience wherever they are on the web from a single unified social media inbox.
It helps you to connect all your social media accounts and presence with a single sign-in option, so you no longer have to open different applications to engage with your customers.
With real-time notifications and an easy-to-use interface for teams, your social media management or customer service team will never miss a comment, feedback, review, or complaint ever again.
One of the advantages of working with Juphy is that it provides brands with analytic features that help you understand your customers' behaviors, interests, and motivations to provide them with better content more suited to their needs.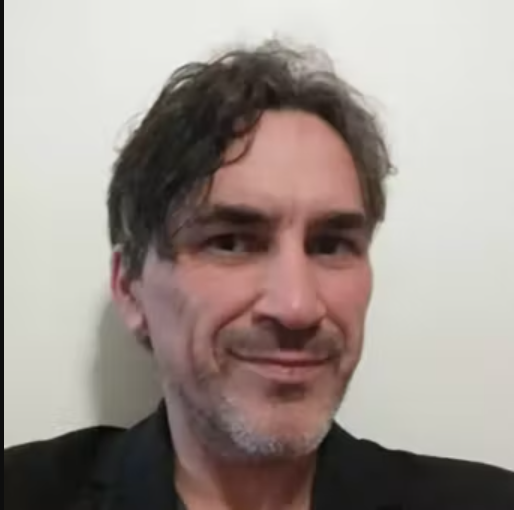 Miguel P
CEO Multimedia and Digital Strategy
"I am thrilled with the amount of time I am saving each day getting back to comments, questions and requests on my social media channels, and i manage quite a lot of them. No more jumping from one channel to another, login in, login out… it used to really be painful to manage all my social media but Juphy has been a game changer. Thumbs up, great tool. What´s not to love?! Recommended."
✓ Product Hunt Verified Review
If one of your social media marketing goals is to improve your audience engagement and boost customer service performance, Juphy helps you achieve this with its wide range of features. You can sign-up now to enjoy a free 7-day trial that gives you access to all the exceptional social media management features your team needs.
Create Your
Social Inbox Now
Manage all social media customer support inquiries in a unified inbox.
Related Article – What Is a Facebook Dark Post?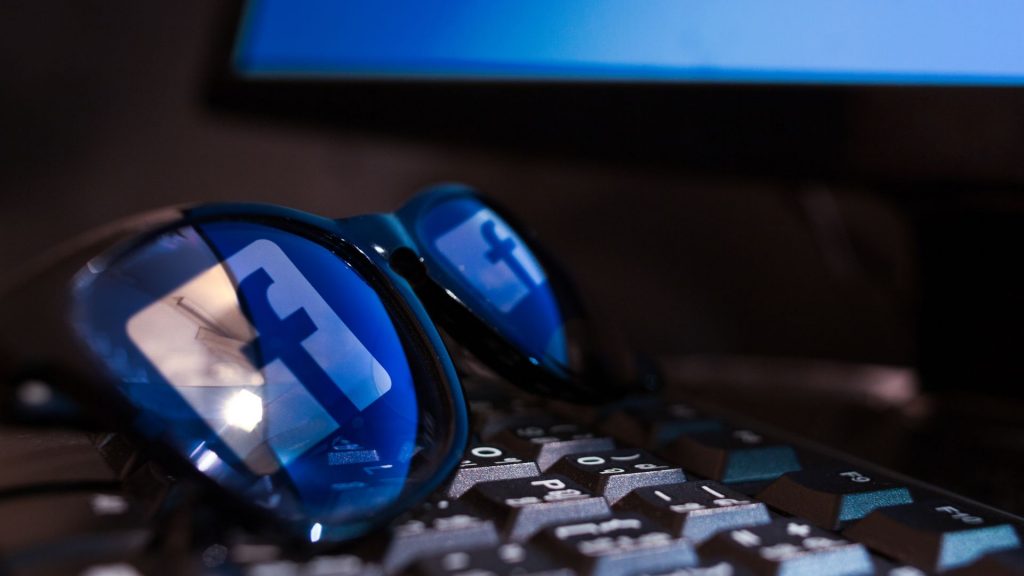 What is a Facebook dark post, and should you try it? This article tells you all you need to know, plus the benefits and the tools to help you. Read now!