As you can imagine, there is not a single right way to approach all customers; since different types of customers will visit your business. Each personality is unique, so you should have different approaches to different kinds of customers.
Identifying distinctive types of users can help teams ensure they create usable and beneficial experiences for all shoppers. All you have to do is determine the best strategy to approach them to convert them into paying customers and, hopefully, lifelong followers.
Create Your
Social Inbox Now
Manage all social media customer support inquiries in a unified inbox.
Why Is Defining Customer Types Important for Customer Service?
The customer, one of the most important stakeholders in the sales and marketing sector, is divided into different groups according to their role in the industry. For example, some customers still prefer going to the physical stores and shops. And some only go for the live chat option instead of phone support. Each type has different purposes, and they behave differently in their shopping experience. So, businesses that want to provide successful customer service should identify different types of customers and act accordingly.
The main determining factor in this distinction is the customer's position in purchasing. The more you know about a customer; the more accurate your approach strategy will be. That's why we summarized the six different types of customers and their characteristics for businesses who want to get to know them!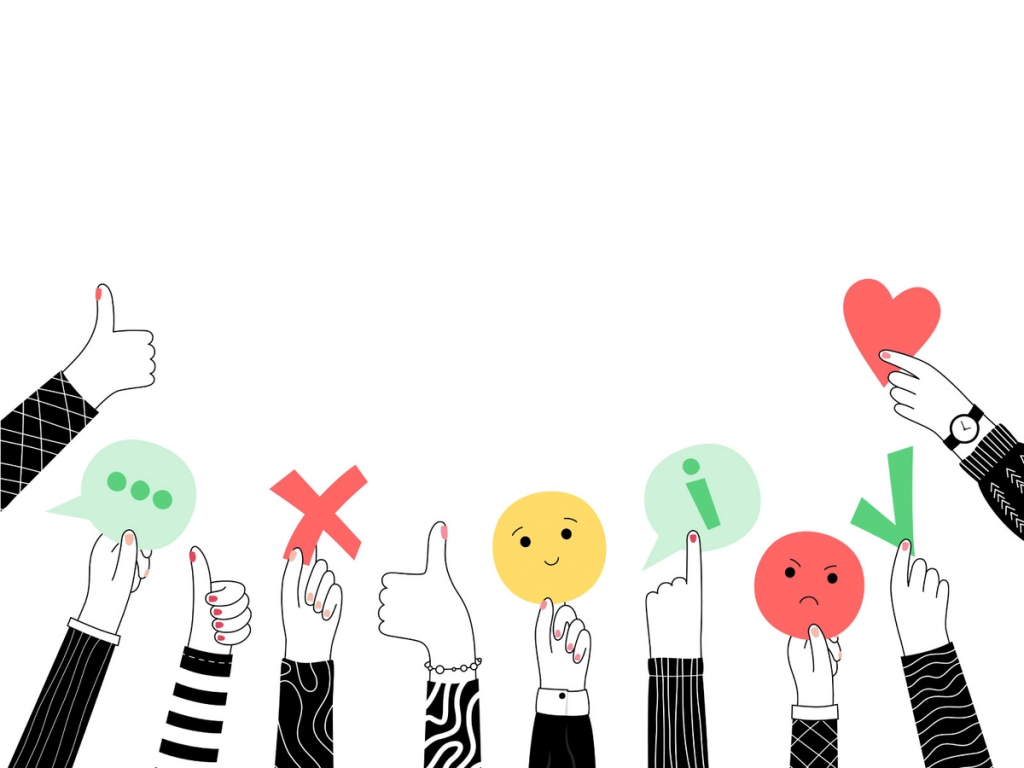 6 Different Types of Customers & How to Approach Them
1. Loyal Customers
Loyal customers increase the social proof of your services.
Loyal customers are the type of customers that keep coming for more. Such customers allow you to grow by word of mouth. Recommending your business or product to their friends and family will ensure a healthy flow of new customers for your business. As you provide quality service to your customers and think of them, you can form an emotional bond. According to research, loyal customers spend 67% more money on a business than new customers. It also costs less to build a loyal customer base than to reach new audiences continually.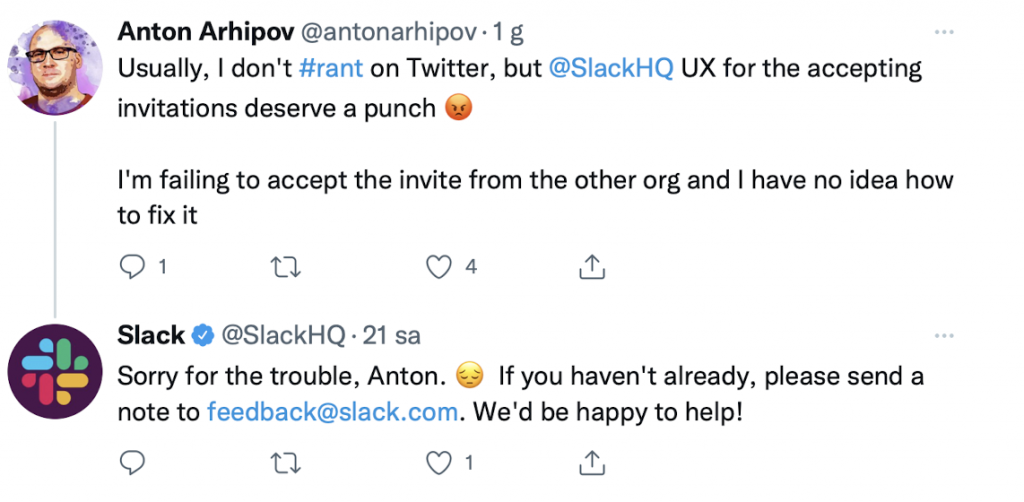 Analyzing loyal customers and finding what keeps them coming is the key to understanding what they love and ensuring their loyalty.
How to approach loyal customers? It's clear that loyal customers value your company, but this does not mean you don't have to worry about them. Loyal customers form a kind of emotional bond with your company, and you should make some effort to keep them engaged with your business. Never stop reminding them why they repeatedly prefer you. You can thank them by giving special discounts, birthday gifts/discounts, coupons, and other gestures.
2. New Customers
A new customer is the customer that bought your products or services for the first time, which means they are in the learning stage. Their first experience will determine your business' impression on them; you need to show why they should choose you in the future.
New customers should experience an easy and effective purchase process, and your product/service should be easy to understand. If they are already in the help center, their interaction with the support team is essential since their experience will create the first impression about your company.
How to approach new customers? The best thing you can provide for a new customer is a smooth process with an easy interface. If the customer is in the help center and if their first experience with support is positive, there is a good chance that they will be satisfied, and they might even become loyal customers.

New customers' needs will probably be basic, but it's still necessary to serve them to the best of your ability. Keep your customer service options up-to-date by following the trends and making them feel cared for starting from their first-ever interaction with the company.
3. Discount Customers
Discount customers are the most critical customer group in terms of sales since they are contributors to the cash flow. If you are willing to finish stock or trying to meet your sales targets, discount customers are the audience you need. These customers are primarily price-oriented and decide if the discount rate is good enough to buy the product.
Keeping these types of customers coming might be challenging because you need to convince them every time they check your products, but with the right tactics, there is a good chance of them becoming regular.
How to approach discount customers? Bargain hunters are the types of customers looking for the best deals, offers, and periods. Usually, upselling strategies will not work for them, but ad sales are the best way to catch their attention. If they can see the value of your product and believe the bargain is good, their purchase will make sense to them.
If your business offers categorization, in other words, if the customers can see the products on sale in one place, the process will be smoother, and they are likely to complete the purchase.
And if a discount customer is at the help center, offering them future discounts or coupons might be a good way to keep them coming and looking for bargains.
4. Angry Customers



Angry customers should be dealt with in a professional and calm manner. They might be having a problem for the first time, maybe the help desk could not solve their problem, or perhaps, they are simply having a bad day. Having a strategy for dealing with difficult customers is the key to carrying out solid and effective communication.
Have a strategy that determines the steps of communicating with angry customers. Don't regard them as lost customers; there is always a solution to make both parties happy.
How to approach angry customers? Stay calm and understand what made them angry; let them talk. When it's your time to speak, try to calm their nerves by talking reassuringly and calmly. The best way to understand them is to put yourself in their shoes and show enough attention. This way, you can get them to listen to you too.
Plus, monitor their past experiences with the help desk. This might be their 4th conversation, and they might be done with explaining their problem. This way, you can help them more quickly and accurately.
Before trying to solve their issue, show empathy and state that you are sorry to hear their problem. Make sure your proposed solution is realistic and solves the problem effectively and when the problem is resolved, explain the situation to your customer and indicate that you have made the necessary changes to meet their expectation. If their problem cannot be solved, try to compensate by offering them different opportunities.
5. Unhappy Customers


Some customers might be dissatisfied with the product or service they received from your company. Detecting unhappy customers and making an effort to win them over will ensure you have a good reputation in terms of customer satisfaction.
An unhappy customer might leave a review about their dissatisfaction or make a complaint on different customer dissatisfaction platforms. Maybe, they will leave a comment on your Instagram or mention you on Twitter. Make sure you don't miss any.
How to approach unhappy customers? Monitor social media platforms and other channels to identify dissatisfied customers. Google reviews are not the only place a customer talks about their experience; remember there are other platforms, and make sure you're not missing anything.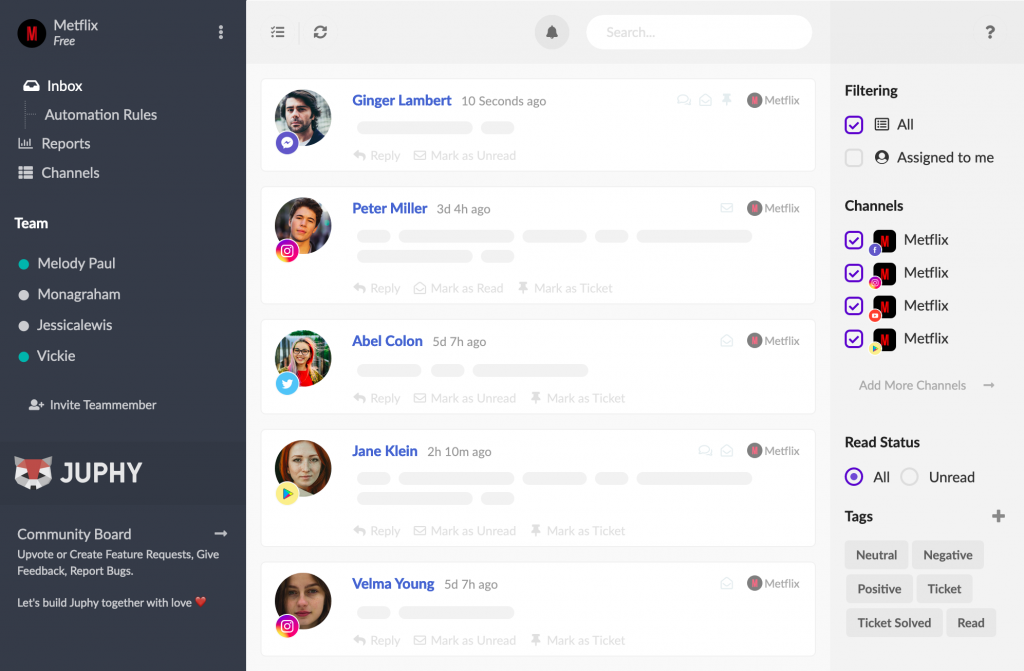 You can try tools like Juphy to track keywords and monitor other negative social media engagements without switching between different platforms.
Then, make follow-ups. Once you find the customer, reach them, understand their complaints and offer different solutions to win them over. Show them you care about their feelings and make sure they leave the conversation happy.
6. Impulse Customers
Customers that buy on the spur of the moment despite having no intention of purchasing your products, or any products for that matter, are the impulse customers. They make purchases on the spur of the moment, so the fewer steps are taken, the greater the chance for them to purchase your service or product.
This customer profile includes the type of customers who tend to buy a product if they find it good and useful at the moment of shopping.
How to approach impulse customers? Everyone uses both logic and emotion to make decisions. Thus, your product or service should spark some kind of motivation in the customer's mind that will urge them to buy.
Having quick replies or automatic messages can be beneficial if an impulsive buyer comes to your help center. Since impulse buyers mostly contact support teams for basic issues like product use problems, return policies, or shipping details, being prepared for these FAQs will benefit your business.
Conclusion
Even though categorizing people and separating them into clear groups is impossible, some hints can help you understand certain types of people's characteristics and common behavior.

Dealing with different clients might be challenging, but as long as you act professionally, effectively, and calmly, there is no such thing as an impossible customer.
Create Your
Social Inbox Now
Manage all social media customer support inquiries in a unified inbox.
Related Article – Best 7 Practices to Find and Solve Customer Pain Points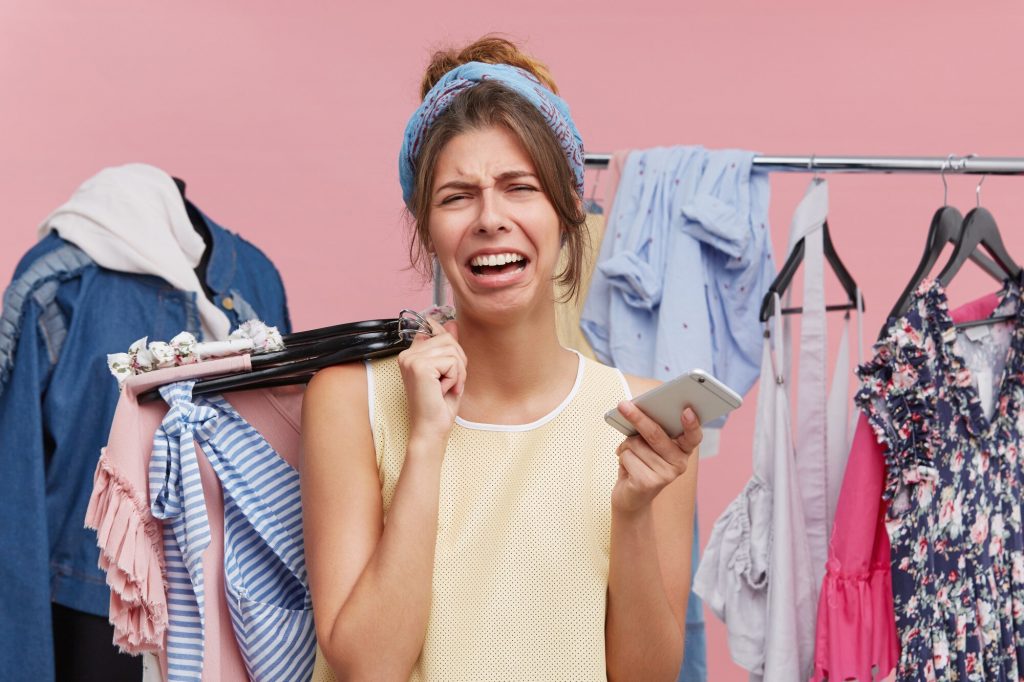 Before focusing on solving customer pain points, you need to understand the most common pain points beforehand. Here are the best methods. Read more.