Instagram improves its features each day to increase its customer satisfaction. At this point, Instagram Guides are the mini blogs that enable users to create more personalized feeds. So, what exactly are Instagram guides, and what are they useful for?
Create Your
Social Inbox Now
Manage all social media customer support inquiries in a unified inbox.
What Are Instagram Guides?
Instagram Guides are for sharing content on Instagram in a mini blog style. This way, the images and text would be shared harmoniously. Guides help curate content, creating a blog-like layout of photos and text. You can present your content more professionally and personally via Instagram Guides. That is why they're commonly used to share reviews, recommendations, and recipes. Instagram Guides can be shared through DMs or on stories. However, unlike posts or stories, they're not in permanent order, so you can edit them in any way you wish. Additionally, you don't need to create new content for Instagram Guides. You can curate your existing content to share there.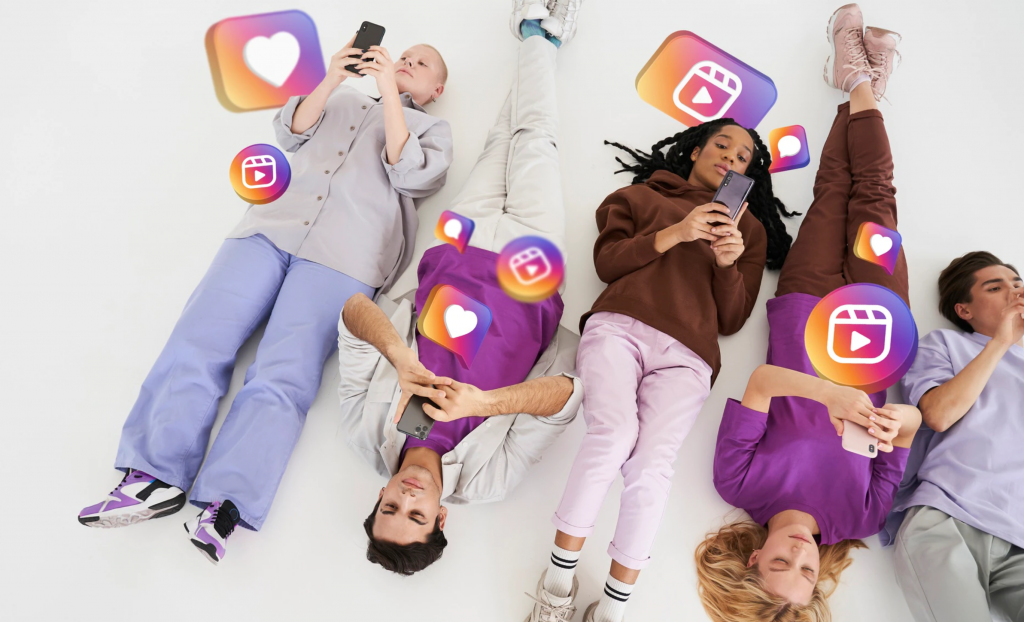 Why Is It Important?
Instagram Guides are necessary to create an organized look on your profile. It helps your followers quickly access and review your content. It makes it easy to navigate through your content and find what you're looking for.
73% of women and young people who're Instagram users state that Instagram is the best way to engage with brands. Easy access and sharing of photos and videos are claimed to be the most important reason to use Instagram more often. That explains how important Instagram Guides are.
How to Create Instagram Guides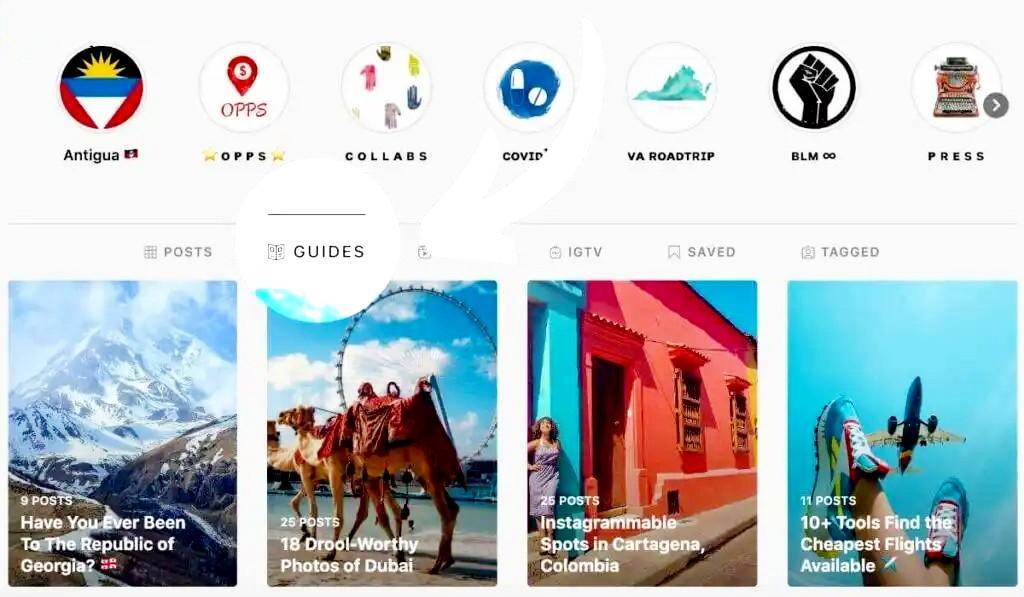 Here are the steps to follow while creating Instagram Guides;
First, click on the plus (+) icon in the upper right corner of your profile page and select the guide tab.
Later, you'll display three different choices to determine the guide type. These are "Posts, Products, and Places." You can choose one of them according to the purpose. For example:
By selecting the Places, you can suggest the city you're staying in or places to visit.
By selecting the Products, you can create content where you can recommend brands or products.
By selecting the Posts, you can re-share your existing, new, or saved posts.
Once you have selected your posts, type the title and description of your guide in the "Add Title" tab.
Edit it if you want to make changes again from the "Change Cover Photo" tab.
After the necessary arrangements, click on the Next and then Share buttons.
How to Access a User's Instagram Guide Tab
Firstly, visit an Instagram profile that you wonder about. Later, click on the Guides section next to the Posts button. That's how you can access all user guides and share them on your stories or DMs.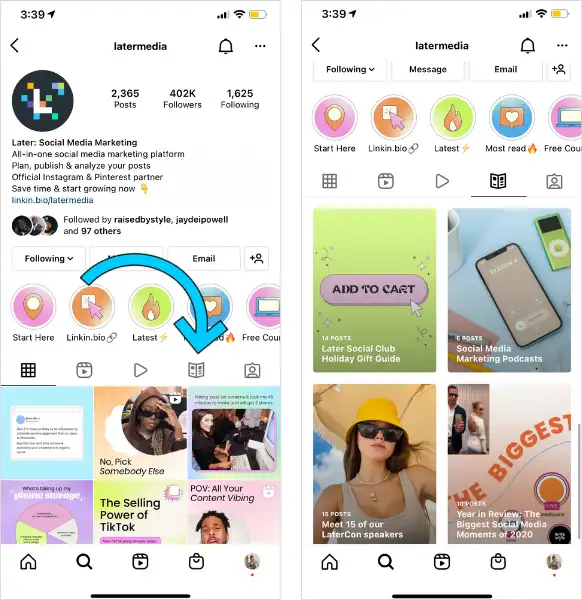 IG Guides are developed specifically for each person's profile. Therefore, this guide content can't be viewed on the profile's homepage. You can only access it from the guide tab on the Instagram user profile. For this reason, the number of views may be low. However, you've got the chance to increase the number of views by sharing it on your Instagram stories. 
Can Instagram Guides Be Promoted? 
IG Guides might seem challenging to promote since they're unavailable on the feed.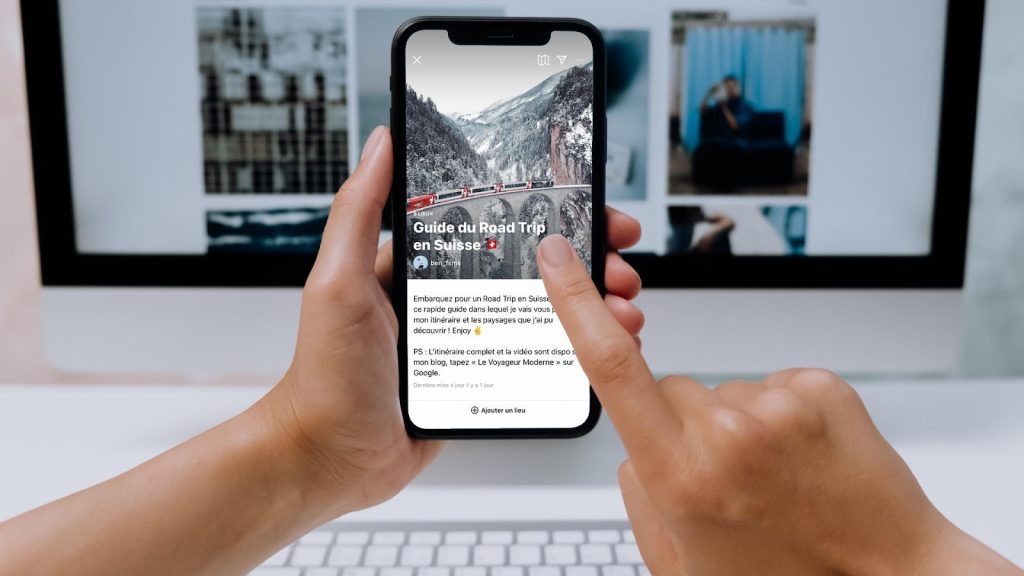 Once you have created your content, you can share it across DMs and stories so that more people can see your Instagram guides. This way, you can easily promote your guides. In addition, social media platforms have become critical promotional boards for brands to increase their awareness and sales rates.
How to Reach Target Audience With Instagram Guides?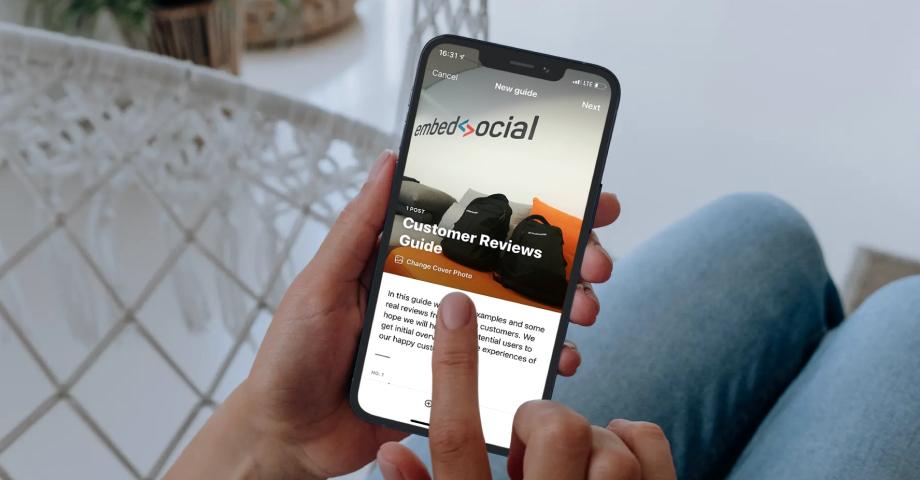 Instagram Guides can be a remarkable marketing strategy to reach more people. At this point, these are the steps to follow:
Use Keywords
You can create both Instagram Guides with your existing posts and with keywords. This way, you'll be investing in your brand awareness by providing an information flow for your audience. You can contribute to your brand awareness by ensuring your target audience reaches your content through keyword searches.
Create Quality and Attractive Content
Quality and attractive content grab your target audience's attention on social media. You can engage more people by publishing your Instagram Guides content with compelling headlines. The long texts of Instagram guide content will also allow your target audience to spend longer on your page and get to know you better.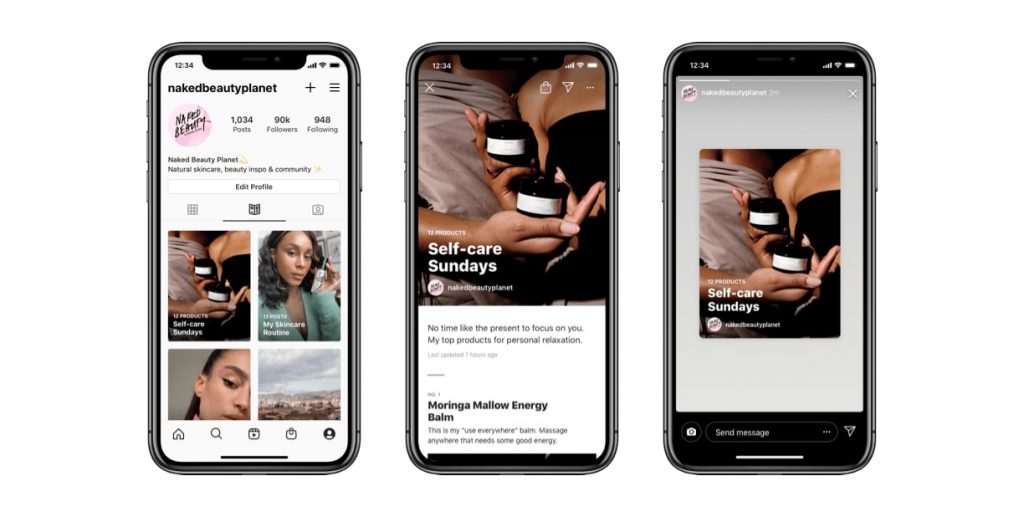 Improve Brand Loyalty
The quality content you share on your Instagram guides ensures that you're at the correct address for accurate information. For this reason, your suggestions and recipes on your Instagram Guides must inform the audience. In this way, you can increase your audience's loyalty to you.
Increase ROI by Increasing Your Sales Rate
Users want you to create worthy content on Instagram Guides. For this reason, you must fully reveal your guide personality in the content promoting your products and services. The better you promote your products and services with your Instagram guide content, the better sales you can obtain. You can quickly transform your target audience into customers. Instagram Guides can be a perfect choice to increase your return on investment (ROI) by improving both your awareness and sales rate.
How Does Juphy Help You Manage Your Instagram Platform?
Juphy's quick and easy management style allows you to have planned social media management. You can simultaneously reach all notifications, comments, and DMs on Instagram by Juphy's social inbox. This way, you can effectively manage without missing any comments or notifications.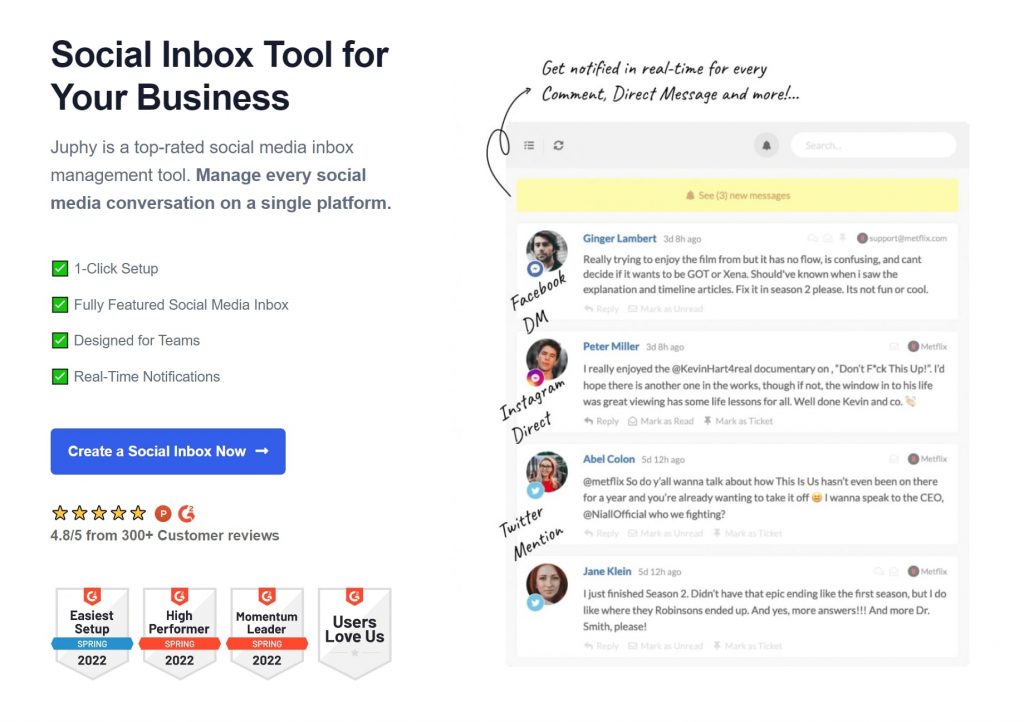 Moreover, Juphy's canned responses and automation rules can help you provide quicker and more efficient service by contributing to social media marketing and customer service strategies. You can manage different brands in different workspaces in an organized way with the workspace feature. The keyword tracking feature also helps you monitor what's being said about you on Instagram. Would you like to meet other features of Juphy that help you manage social media most easily? Start your 7-day free trial now!
Create Your
Social Inbox Now
Manage all social media customer support inquiries in a unified inbox.
Related Article – How to Seamlessly Manage Multiple Instagram Accounts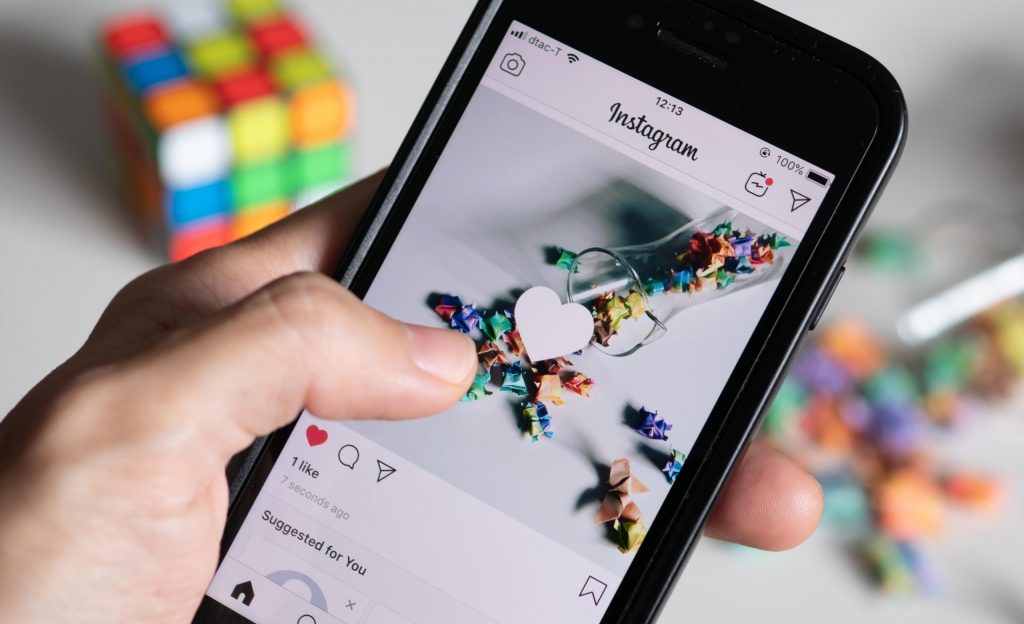 The easiest way to manage multiple Instagram accounts is to have a helpful management tool. You can control the process from a single dashboard. Read more to learn how.