In today's digital age, reputation has become essential for businesses. Reputation is about how a brand identifies itself and the public perceives it. It is directly linked to the number of individuals using the internet. With more and more individuals logging on every second, understanding the digital world and online reputation management will be essential in 2022. When customers decide to buy any product/service online, they will start by researching who they are and what the customers say about the brand online. An online review is a crucial tool for creating any brand's image. It can make or break any business. In fact, according to customer review statistics, 92% of customers trust online reviews more than personal recommendations. This clearly outlines the importance of positive ratings and reviews for a business to maintain an excellent online reputation. To simplify, a brand's online reputation is how others perceive the brand. If you are a business that strives to grow and know more about online reputation management, we've assembled the most crucial online reputation management statistics for 2022 to keep you well informed.
But, before we begin with the statistics, let's understand online reputation management.
Create Your
Social Inbox Now
Manage all social media customer support inquiries in a unified inbox.
What is Online Reputation Management?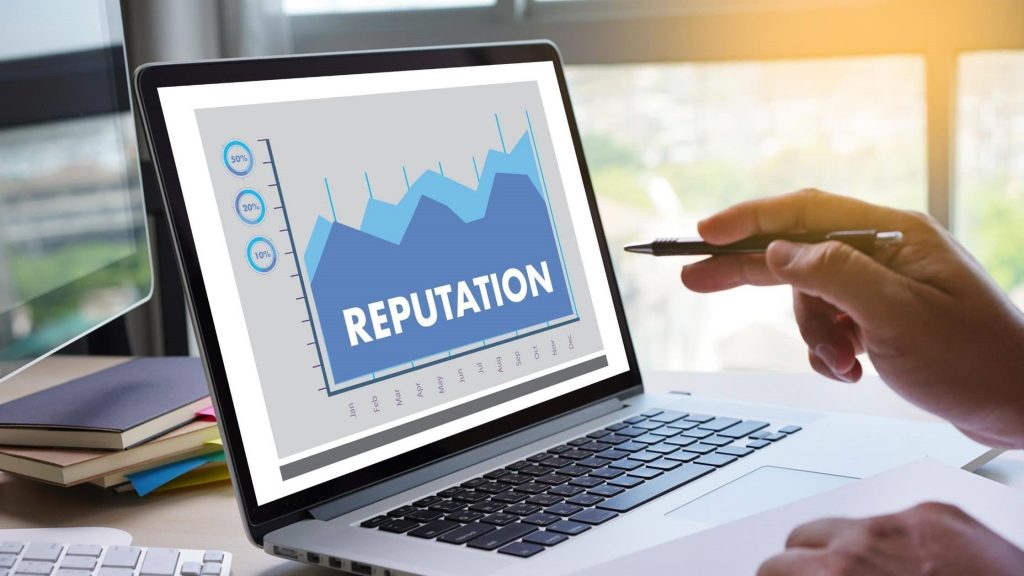 Online reputation management (ORM), also known as internet reputation management or digital reputation management, describes an organization's measures to monitor, address, analyze, and shape customers' brand impressions.
It is the process of controlling the information people can see about your brand online, including improving its website and communication channels and cleaning up the brand's name on third-party platforms, websites, and review sources.
A vital element of online reputation management is to track and react to the brand mentions across various digital touchpoints to address any negative or false comments. Depending on the industry type and customer base, this may include:
Social media platforms
Product review sites
Websites
Videos
Press coverage
and others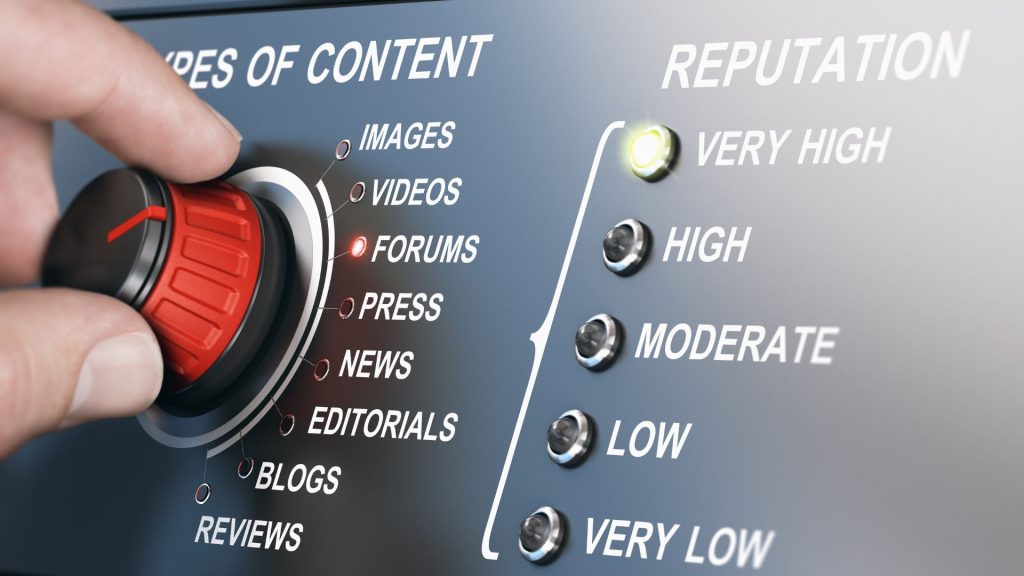 ORM helps business to mainly respond to negative customer feedback or comments online and reacts to the stories in the media that put a brand in a bad light. ORM's techniques and strategies ensure that people find suitable materials like positive reviews about the brand online.
The primary purpose of online reputation management is to create balance, counteract misleading trends, and make your brand trustworthy, allowing you to put your best foot forward.
Now that we know about online reputation management, it's time to discuss the importance of ORM.
Why Is Online Reputation Management Important for Businesses?
Listed below are the top five reasons ‌online reputation management is essential for any business:
Builds Brand Image
A solid online reputation management strategy can assist in building the perfect brand image by regularly monitoring the responses on all the communication channels across social media. ORM helps companies to build the brand image that it wants.
With online reputation management tools, brands can leverage various channels, like their company website, newsletters, blogs, and social media pages, to create and distribute content to propagate a positive sentiment and brand image.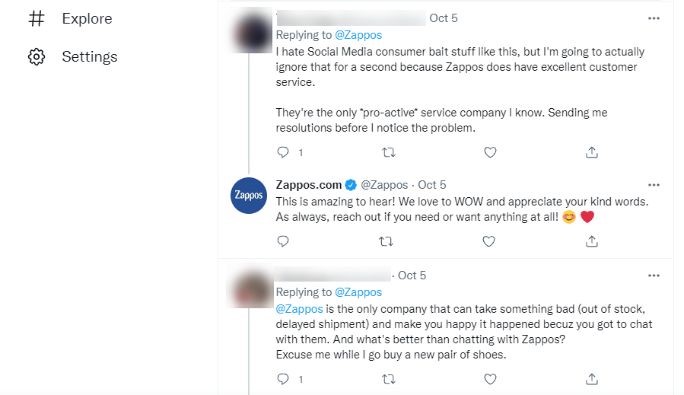 Boost Sales
Most customers go with online reviews before buying a product or service. 81% of consumers admit that they first read online reviews to see how people valued the product. A product/service of any business with the most positive reviews attracts prospective customers. One negative review is enough to change the perception of the brand.
There more positive the brand mentions, the higher the sales. And so, every business should try to have as many positive online reviews as possible.
Building Trust
Trust is paramount for any business striving to establish long-lasting customer relationships. Therefore, every company must implement a way of building trust with their clients.
Since most online users depend on reviews of other customers, businesses should track all negative comments and ensure that the content posted is accurate and consistent; else, it can affect user credibility.
Brands can achieve this effortlessly by using social media management tools like Juphy, which tracks and alerts you about mentions from all parts of the web.
Better Ranking
Google search is by far the best platform for brands to be seen. There are thousands of people looking for information on Google search, but most users don't go past the first page. A business with more positive reviews and customer satisfaction tends to appear on the first page of Google search results. As a result, a higher ranking leads to increased customer traffic, generating more sales for your business.
Cost-effective Marketing
Online reputation management, when handled professionally, can attract positive recommendations that will appear when people search for your business online. This is a great and cost-effective marketing technique for your brand. The more customers visiting your site, the higher the profit your business gains.
30 Online Reputation Management Statistics You Should Know for 2022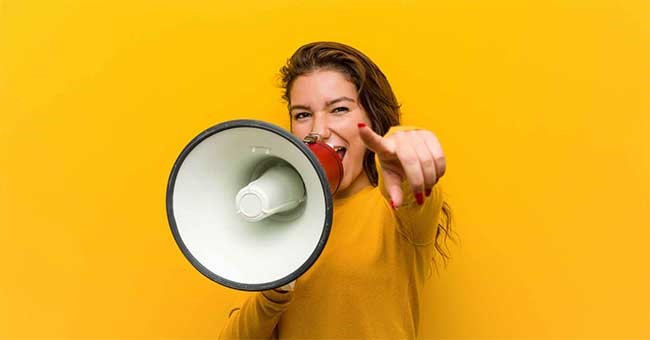 Online Reputation Management General Statistics
Nine out of ten consumers read customer reviews before making a purchase.
Marketer spends around 17% of their time on online reputation management.
50% of marketers cannot put effort into their online reputation due to lack of time.
A whopping 91.9% of respondents believe online reputation management is closely linked to at least a quarter of the company's market size.
Over 84% of marketers believe that building trust is the primary focus of effective marketing.
Online Reviews Statistics That Influence Purchase Decisions
Close to 97% of the businesses on TripAdvisor claim that reputation management is critical to them."
70% of diners are willing to write a review for a restaurant they visited if a restaurant server or manager asks them.
Overall rating when reading reviews is significant to 41.4% of consumers to select a restaurant.
When choosing a healthcare provider, around 69.9% of consumers consider a positive online reputation vital.
Around 64% of customers believe that a good reputation can motivate them to purchase a product.
Positive Reviews Stats
Negative Reviews Stats
94% of consumers believe a negative online review has convinced them to avoid a business.
After reading negative reviews, four out of five consumers have changed their minds about a recommended purchase.
If three negative articles appear during a search query, the potential for customer loss increases to 59.2%.
Google Business Online Review Stats
Business Reputation Stats
Boost Online Reputation Management with Juphy!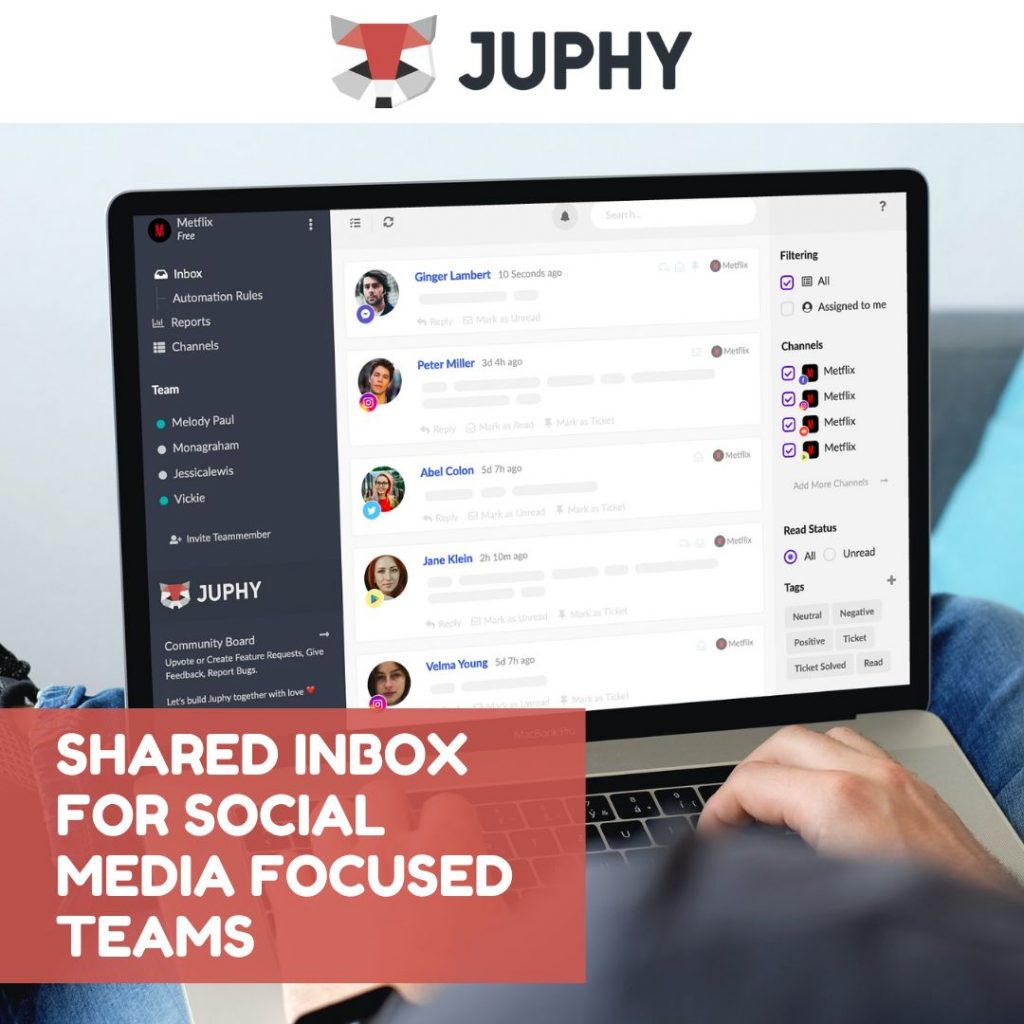 The health of your reputation is often challenging to quantify manually. That's where reputation management tools like Juphy can help.
Juphy's actionable reports help businesses understand where their reputation stands. The sentiment analysis and ticketing features empower businesses to track and tag brand mentions, turn them into meaningful conversations, and provide a great digital customer experience.

This also helps in social listening by tracking the brand tags and mentions of your business, hashtag uses, and branded keywords, making it easier to make the appropriate interventions when needed to improve the company's online reputation.
With Juphy's Social Inbox Tool, you can consolidate and manage all the social messages and mentions on a single platform. Social inbox gives you real-time notifications for every single mention, comment, tag, and more.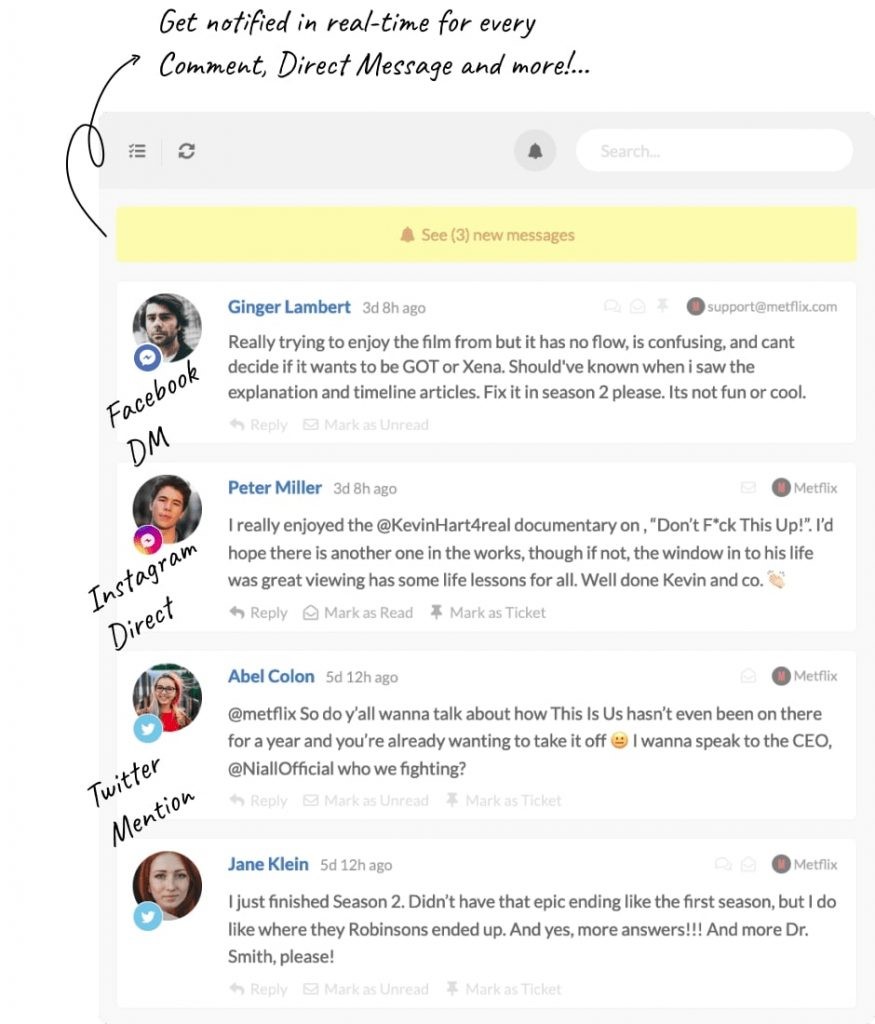 This helps to practice social listening and never miss a comment, mention, or message. It is loaded with benefits like:
1-Click Setup
Fully Featured Social Media Inbox
Designed for Teams
Real-Time Notifications
Juphy's Team Collaboration feature helps businesses to work on the unified social inbox collaboratively by assigning queries among teammates to improve the social media customer support performance and productivity on all communication platforms.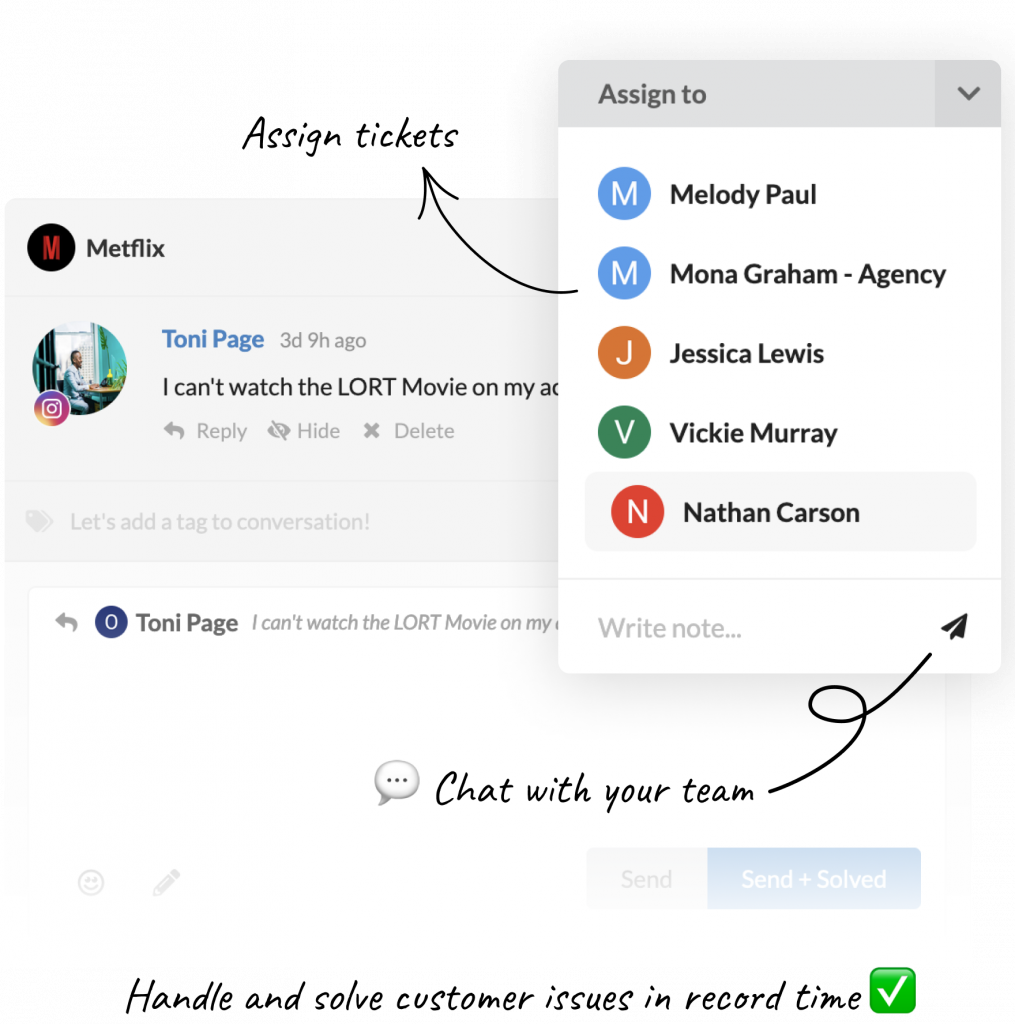 Whether it's a query or feedback (negative or positive), responding to each interaction promptly improves the customer response time that directly influences a brand's reputation. Up your social media customer support game with Juphy's Canned Responses feature to respond to the most common queries on social media with pre-written snippets.

David Hooper
Production Expert
"Juphy has been great for my connection with customers and social media followers as it allows me to put everything in a single "inbox" and easily reply via multiple channels at the same time. Customer service and communication have been great and it's something that I use daily. I highly recommend it for anybody doing social media or in need of a good customer service option."
✓ Product Hunt Verified Review
Juphy's automation rules help improve customer query response time by eliminating cross-platform migration, as it classifies incoming messages by content, urgency, and tone.
Final Words
Your brand's reputation matters. With the online reputation management statistics above and the importance of ORM discussed in this article, it is clear that online reputation is critical for a brand's success.
Without proper reputation management, which most businesses don't currently do, brands can miss out on a significant amount of potential revenue with unattended negative and low positive reviews.
To shape your brand image by getting more positive reviews and praises from your customers, implement an effective online reputation management strategy using Juphy's advanced features and tools, and improve your brand's reputation.
Contact us today if you want to benefit from Juphy's excellent features to accelerate your social media management operations and improve your online reputation management.
Without sharing your credit card information, start your 7-day free trial now!
Create Your
Social Inbox Now
Manage all social media customer support inquiries in a unified inbox.
Related Article – Best 5 Online Reputation Management Tools of 2022