One of the foremost stages of 80% of customers' journeys begins with a product search online. Imagine how detrimental your brand would be if customers' first results during their search were poor reviews or customer complaints.
Not a good look, is it?
Before now, in the pre-internet era, mainly big brands and celebrities cared to be bothered about managing their reputation or having a PR team ready to shut down any ill repute information.
Small-scale organizations didn't bother much since customers had a restricted channel to provide feedback (if any), which likely would not cause severe damage. However, this is no longer the case.
Customers of small and big eCommerce companies now have various online platforms to air their pleasure, displeasure, or brand perception of any company they feel deserves it.
That's why you need a reputation management system to keep abreast of what your customers say about you and where. A reputation management strategy helps you take quick steps to avoid any damage and protect your brand.
This extensive guide will help you understand the concept of brand reputation monitoring and present the best online reputation management tools to help you track your reputation efficiently.
Create Your
Social Inbox Now
Manage all social media customer support inquiries in a unified inbox.
What Is Online Reputation Management (ORM)?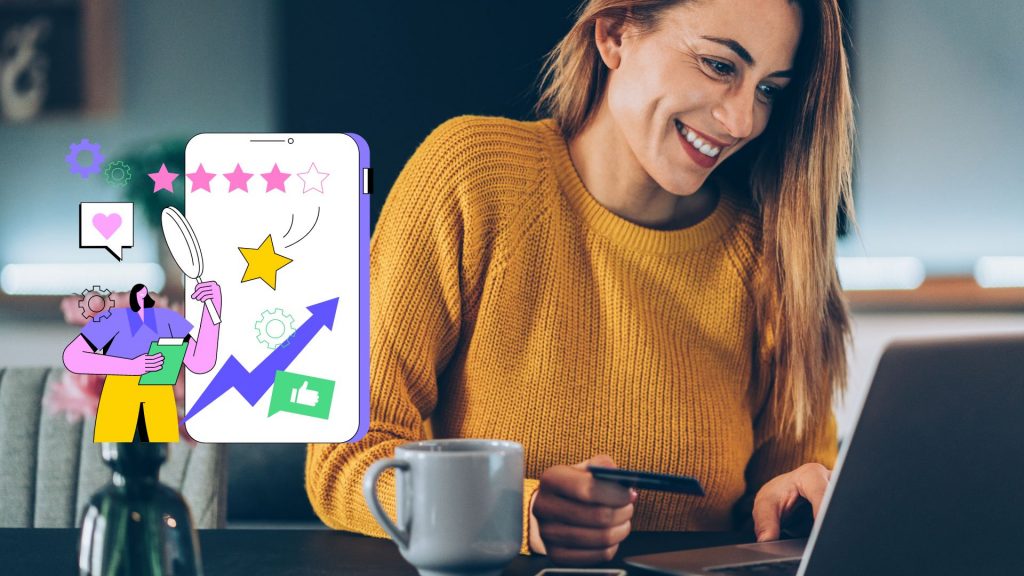 Online reputation management is the painstaking process you go through to ensure you create a positive brand perception for your potential and existing customers. Organizations do this by highlighting positive mentions and downplaying the negative comments or appearances online.
Managing your brand's reputation requires close monitoring of how customers perceive your brand and tactfully dealing with any type of content or feedback from customers that may ruin your brand in the eyes of the public.
It also involves working with strategies and proactive measures that can help prevent a stain on the company's reputation, keeping your business in the good books of the public so that you can continue to enjoy constant patronage and positive consumer interactions.
Most ORM strategies include marketing, legal, PR, and SEO tactics to achieve the remarkable online image that brands desire.
Types of Online Reputation Management
There are different types of online reputation management that can help improve brand sentiment and general public perception. They are broadly categorized into two types— Reputation Repair and Reputation Building.
Essentially, both online reputation management strategies influence what the searchers see when they look for your brand online, so you're able to create a positive first impression of who you are and what you do.
Reputation Repair
A reputation repair aims to identify instances where a brand's reputation has been tarnished or damaged online and remove or rectify the public's negative impressions of the brand.
Examples of reputation repair strategies include online reviews, content removal, press releases, social media buzz, etc.
Reputation Building
Reputation building is conducting public relations online by creating positive, fresh content optimized to rank on the first page of search engines or as highly visible as possible so that any negative comments or reviews about the brand become difficult to rank.
Examples of reputation-building strategies include astroturfing, reputation monitoring, Search Engine Optimization (SEO), social media management, etc.
Why Online Reputation Management Is Important for Your Online Business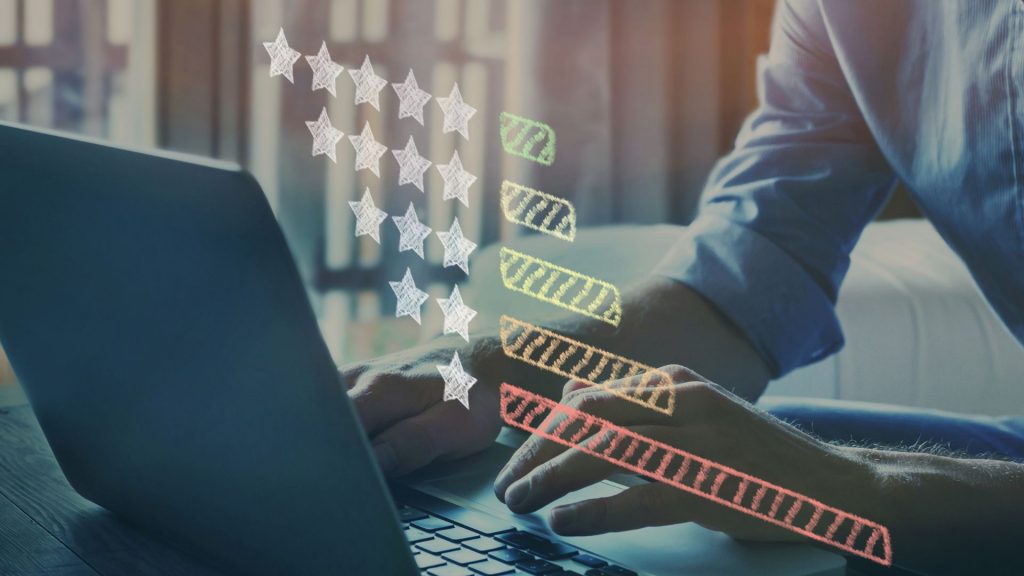 Managing your brand's reputation online is important because 94% of consumers affirm that finding a bad review about a brand can dissuade them from doing business with them.
Making a good first impression on customers helps to build their trust. No customer would be comfortable doing business with a brand they don't trust. Even if they are convinced to patronize you the first time, if they consistently only find bad reports about your business, they are likely to churn soon.
Don't be fooled into thinking that since you currently have no ill reputation online, you're never going to have— all it takes is a customer having one bad experience with your brand, and you're at risk of a tarnished image.
That's why it's important to consistently keep an eye on what customers are saying about your business online.
Brand reputation monitoring should not be restricted to only online platforms where you have a social media presence. Instead, reputation tracking should be conducted anywhere your customers might be. For example, you can have a social account on Twitter and not on Reddit, but that doesn't mean your customers are not on Reddit.
It only takes one post, and your brand faces a risk of going viral for the wrong reasons. Bad publicity is bad business.
More benefits to online reputation management include:
Increased profit due to steady sales
Improved credibility based on perceived reliability and customer satisfaction
Positive perception control by showing the public the good things you want them to know about your brand
How to Manage Your Brand's Online Reputation
ORM requires a detailed management process that ensures that if anything ever goes amiss, there's a structure to correct such wrongs quickly. This process varies from company to company, but there are basic action steps that any business can employ:
Check Your Current Online Reputation
Start by finding out where your business stands in the online scene. What's the general brand perception that customers currently have of your business? What are they saying about you and where? Are they positive or negative comments?
To do this thoroughly, you'd need to conduct brand monitoring. You can start with a Google search of your business to see what the first page results say. Also, look for reviews and rating sites since customers often provide feedback.
Set Up an ORM Strategy
Setting up an ORM strategy can seem daunting, but if you follow these tips, you should get the hang of it:
Set out the goals your ORM hopes to achieve
Understand that ORM is ongoing, so list out your strategy's boundaries and the resources you'll need to carry out the outlined goals.
Make a list of the most important and pressing tasks you need to attend to in order of priority.
Define Your Policies and Tone of Your Responses
Clearly define your policies regarding how you respond to different types of interactions online. For instance, how you respond to trolls and haters is different from how you react to constructive feedback from customers.
Also, define what types of interactions (including comments, mentions, feedback, etc.) should be regarded as urgent and non-urgent.
Map Out a Clear Crisis Response Strategy
How would you respond to a bad reputation crisis in your organization? The first step is to put measures in place that will immediately alert you when there's a buzz (whether positive or negative) about your brand anywhere online.
Stay on top of any legislation changes or industry trends that may put your business under fire. React immediately to any negative feedback about your brand. Have a structured chain of command in place, so everyone on the team knows who to defer to when a crisis occurs.
5 Online Reputation Management Tools
Online reputation management tools free you from the burden of spending all your time on the internet in the name of brand reputation monitoring. With features like keyword tracking and timely notifications, you can focus on other aspects of your business while the tool keeps an eye on things for you.
Here is a list of the best five online reputation management tools you can work with for this purpose.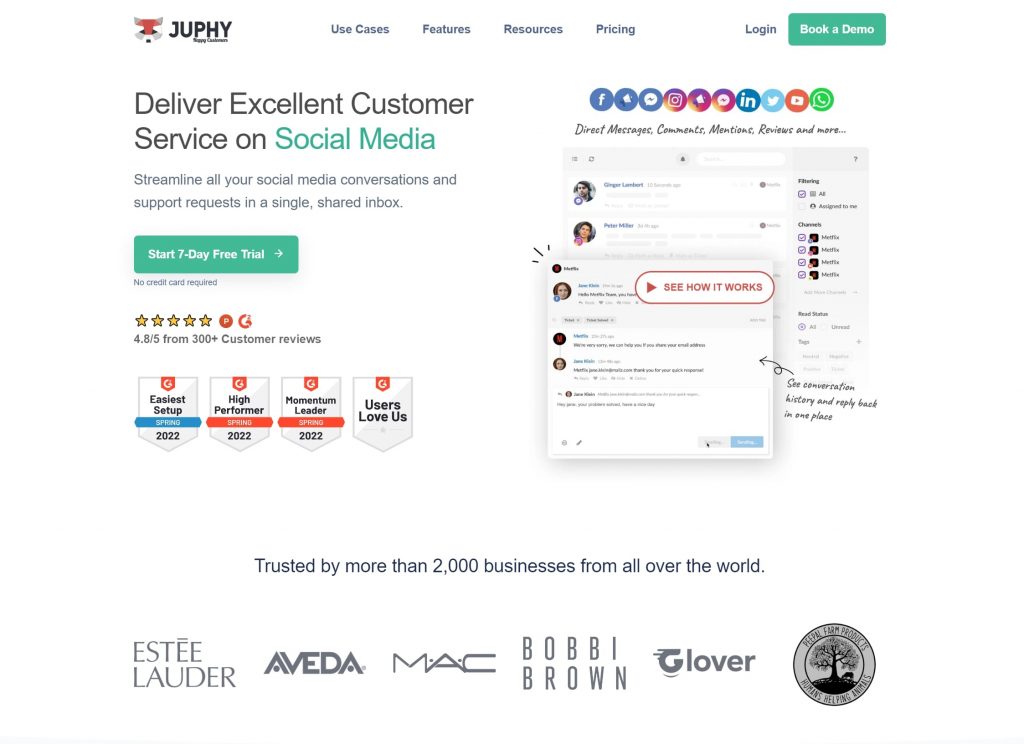 Juphy improves your team's productivity helping you boost brand reputation effectively.
Juphy is an excellent customer management tool that provides online reputation management services. It gives you an easier way to manage all your social media interactions and customer reviews from one unified social inbox.
Juphy integrates all the popular social media platforms where your customers are —Facebook, Instagram, Twitter, WhatsApp, Google My Business, Youtube, LinkedIn, App Store, and Google Play Store, so you never miss a customer interaction.
Juphy also provides keyword listening features that notify you whenever there's any engagement with your brand on the internet.
Juphy stands out as the perfect ORM tool because it streamlines your brand's social media customer service processes, making it more efficient for your support team. In other words, Juphy improves your team's productivity helping you boost your brand's online reputation effectively.
Mention is a brand monitoring tool that delivers what it promises —helping you track what people are saying about you online (web pages, social media, blogs, and online forums). Mention also comes with a report generator that gives you a full report of the current state of your brand's online reputation to identify what's wrong and how you can rectify it.
In addition to its online reputation management feature, Mention also comes with a feature for scheduling posts for social media. This added feature makes Mention a great tool for social media management teams such that as your posts are going up, you're getting a detailed report on what people are saying about the brand.
One disadvantage to using Mention, however, is that its pricing is not friendly for all sizes of businesses (although there is a free plan for individuals looking to get started).
Previously known as Falcon.io, Brandwatch is a popular social media marketing tool that also serves as an online brand monitoring tool. It helps you keep track of your brand and any interactions with it on social media and also provides strategies to help you tackle situations that arise.
A few features that Brandwatch provides include Listen. A tool that uses Artificial Intelligence to detect any hikes or declines in your brand's online data so you can stay updated on any unusual happenings. You get alerts automatically when there are negative comments about your brand so that you can act quickly.
Brandwatch also has the unified social inbox feature that helps you put all your social accounts in one place for easier monitoring.
While Brandwatch has all the key features any standard brand monitoring tool needs, one common disadvantage a few users found was that the quality of its trends analyses is not quite in-depth.
YouScan is a listening tool that helps brands keep abreast of all their mentions and interactions all over the internet (including social media.)
The tool also analyzes the mentions to help you get a better understanding of their impact on the web. One major pro of YouScan is its image recognition feature that makes visual brand searches easy for users. So, now you can not only monitor your brand with keywords but also with images.
Setting up YouScan search is easy and fast; all you only need to put in basic data to get started. It allows users to filter results such that you only find results that are relevant to your search.
YouScan has an analytics tool that provides a chart of all the trends related to specific topics you've set. The major disadvantage you may find with this tool is its pricing structure. There's no unified pricing for all its services.
Known popularly for its scheduling feature, Buffer is one brand monitoring tool that's perfect if you want to keep an eye mainly on your social media interactions.
Suppose you primarily have a social media presence. In that case, it's a good idea to ensure that your reputation is in tip-top shape since it's easier for things to go viral on social media than on most other online platforms. Buffer ensures you have the management tools necessary to never miss out on any customer engagement.
You get instant notifications when a customer or follower interacts with your brand or leaves you reviews or feedback about your service. In addition, its popular scheduling tools help you post fresh, relevant content consistently, building your brand credibility and minimizing the effects of any bad comments or trends about your business that may be in circulation.
Conclusion
In today's world, where a single tweet is all it takes to bring years of brand reputation crashing to the ground, you can't afford to leave your brand's online reputation to chance. Take proactive steps to prevent damage to your brand's reputation online, and if any damage is done, have a strategy to deemphasize its effects on your customer's perception of your brand.
One good place to start is by setting up an alert on an online reputation management tool like Juphy, so you're never unaware of what people are saying about your brand online. The power to protect your brand's reputation is in your hands; get started with this 7-day free trial from Juphy today.
Create Your
Social Inbox Now
Manage all social media customer support inquiries in a unified inbox.
Related Article – Importance of Customer Response Time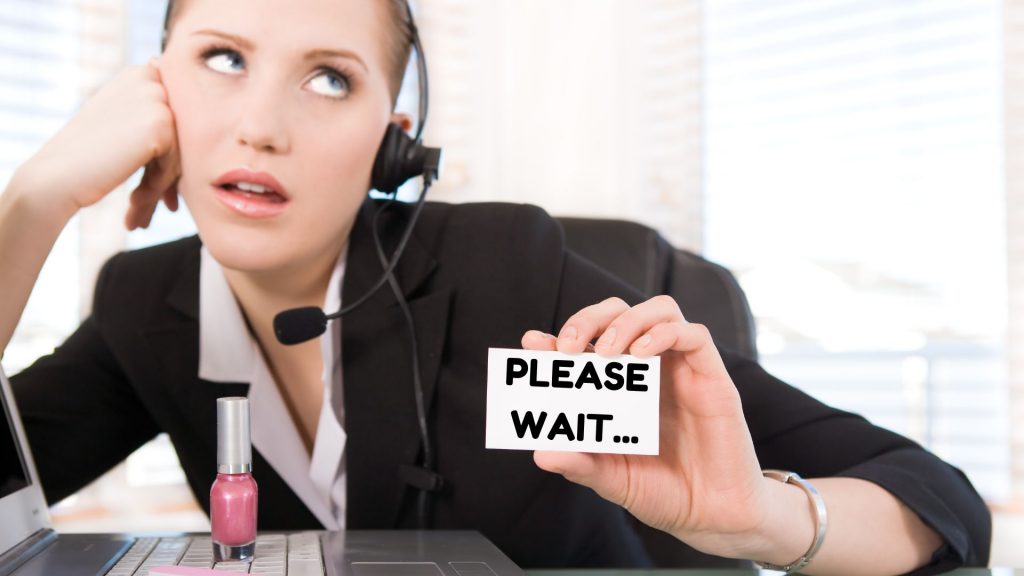 What is the customer response time? Why is response time necessary in a business? Why is it important to respond quickly to customers? Read now to get the answers!