Today, businesses develop different strategies on many platforms to grow by increasing their engagement rates. At this point, LinkedIn is considered a necessary social media platform for these purposes. So, why is LinkedIn that important? How does LinkedIn help businesses to increase their engagement rate?
Create Your
Social Inbox Now
Manage all social media customer support inquiries in a unified inbox.
Why Is LinkedIn Important for Businesses?
LinkedIn is a social media platform where businesses easily establish professional relationships and take action on career opportunities. It serves over 700 million users and includes many professions and career plans.
Thanks to LinkedIn, businesses can have high interactions due to accurate relationships. As a result, LinkedIn helps you create effective marketing strategies. In contrast to other social media platforms, the focus is professional business relationships, allowing you to improve your marketing strategies. You can connect with customers and advertisers on this platform by sharing creative content and participating in sector conversations. Thus, you can increase your brand awareness and find the most suitable employees for your business.
How Do You Calculate the Engagement Rate on Your LinkedIn Page?
Having a LinkedIn page is not enough to grab attention. You need high rates of engagement. Here, these engagement types are likes, clicks, and shares. Engagement rate is the result of measurements of the metrics. A reasonable engagement rate indicates engagement through metrics such as high comments and likes. It shows whether you successfully attract your target audience's attention. LinkedIn engagement rate lower than 2% shows that you can't grab customers' attention. You can use the following formula to calculate your engagement rate.

Best 8 Practices to Increase the Engagement Rate on LinkedIn?
You need detailed strategies to increase the engagement rate. Here's how you can use Linkedin marketing effectively to grow your business with many different and complex strategies.
1. Stand Out With Your Content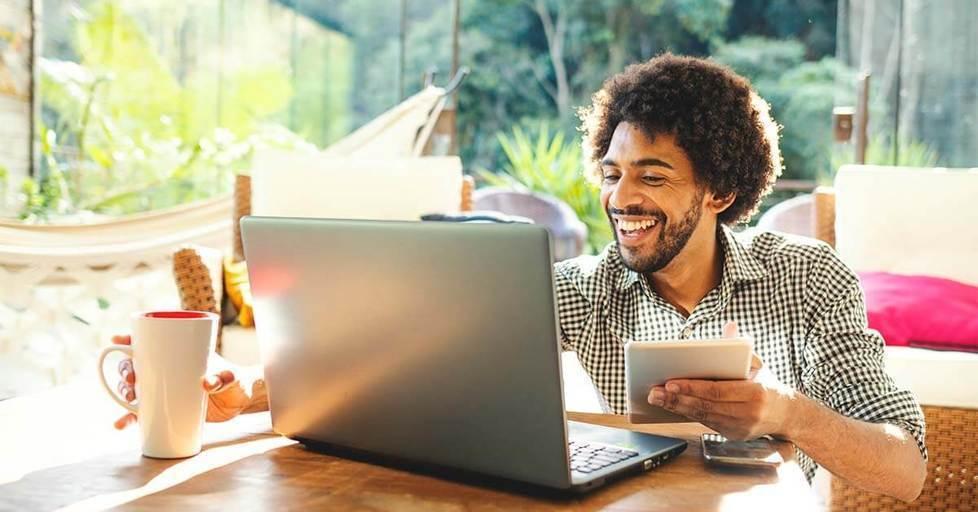 Creating exciting content might help you stand out from the crowd. You should avoid following the same content formats that businesses have always made in the same way. You can effectively announce the message you want to give with interesting photos and videos. Especially now that videos are much more prominent, long texts about your business aren't read and don't attract attention. Therefore, sharing all your information with your customers through videos will help you to be more prominent by contributing to the interaction rate.
2. Gain Customers and Connections
Customers and partners are the crucial differentiators. If you don't have enough followers and partners, your development will continue at the same rate. For higher engagement rates, you need more customers and collaborations. For your posts to reach more people, look for the demographic that fits your target and try to get them.
3. Create Effective Ads
Instead of numerous but poor-quality advertisements, advertise with quality content. That'll increase your engagement rate. Your ad content format is vital for engagement. You can try to get feedback with the Q&A method that you'll apply in your ads. Comments from your audience can also lead to more engagement and participation. Therefore, you can prioritize strategies that encourage your customers to comment or give feedback.
4. Tell Behind the Scenes – Video Marketing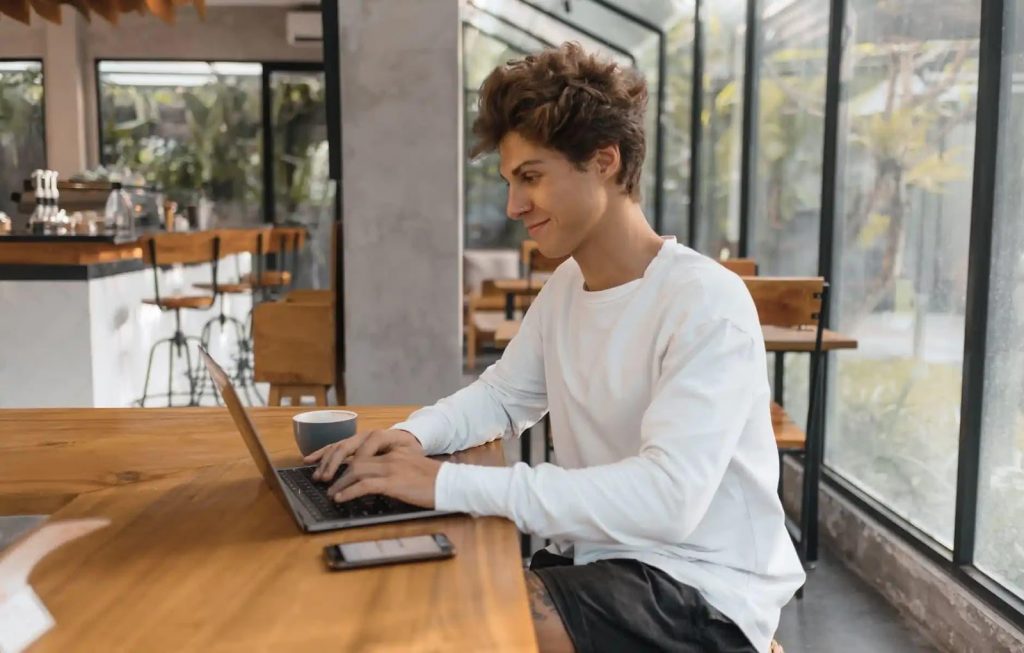 Individuals care about sincere communication. Therefore, regardless of your desire to provide professional service, don't forget that intimacy strengthens the engagement rate. A behind-the-scenes video on your employees, products, or services might help you increase the sincerity of your relationship. Creating content about the processes helps your customers see how hard you work and establish a human connection with the business. For more efficiency, you can use a video creator with ready-to-use templates for your business, employee, and marketing videos.
5. Announce Updates
Exploring the pain points as a business owner and listening to your audience is critical to becoming an advanced company. Sector updates or new research that you'll share with your audience increases the engagement rate by providing new participants with feedback. You can strengthen your relationship with your followers by supporting your updates with statistics, surveys, and articles. This way, your followers start to respond to you with likes and comments.
6. Build Strong Relationships
Accessibility is among the essential elements of the engagement rate. Collaborations contribute to driving traffic to the page. Therefore, it's vital to establish strong relationships with influential partners. These relationships can be with companies in other sectors, both with which you compete and with which you've something in common. In addition, you can increase the interaction rate by collaborating with influencers. At this point, we recommend that you do some research in advance about which influencers your audience follows.
7. Join LinkedIn Groups or Start Your Own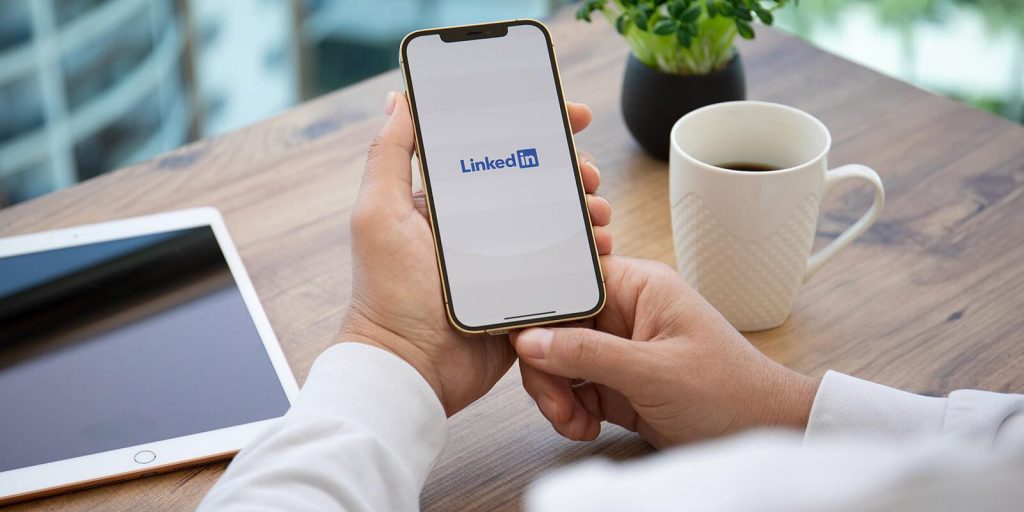 Participating in LinkedIn groups helps you understand your audience's likes and create strategies to attract their attention. You can take steps to increase the engagement rate according to the conversations of your target audience. The most crucial step here is to create a LinkedIn account. Then, you can invite members of the groups you join to join your group by sending invitations according to their suitability for your target audience. Sharing content that'll increase the awareness of your brand is essential for a good impression on your followers.
8. Fill Your LinkedIn Summary
Ignoring the first text that catches your audience's eye is a common mistake. The sentences you write in your summary section for your audience are the primary section to introduce yourself to your followers. You can increase the interaction rate by adding the social platforms and contact information you are on in this summary section.
Utilize Juphy's Features for Effective LinkedIn Management!
Juphy's canned response feature enables you to engage with your customers and easily reply to comments and real-time notifications collected in a single dashboard, enabling fast engagement. In addition, you can categorize the comments according to keywords and sentiments. Then, you can quickly reply to your followers' comments with automation rules, arranged keywords, and sentiments.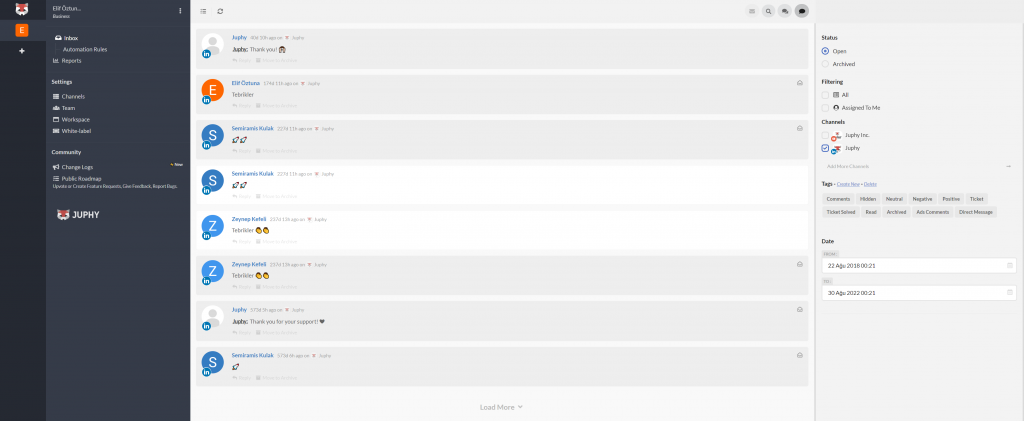 In addition, Juphy provides detailed reports on analysis, data, and performance tracking. This way, you can track the development rate of engagement and make improvements. Contact Juphy today to benefit from Juphy's additional features!
Create Your
Social Inbox Now
Manage all social media customer support inquiries in a unified inbox.
Related Article – How to Improve Your Brand's Social Media Presence