The social media ecosystem is a fast-paced hub of customers and potential leads that has triumphed over all the other marketing and sales platforms for brands.
The social media revolution is about dynamically sharing valuable and engaging content and attractively promoting it across all social networks globally.
A customer-centric social media strategy touches all parts of your business, and you can improve your social media sales and customer service with a social chat widget.
But what is a social chat?
Social chat is a vital part of your social media sales plan, and embedding a social chat widget allows clients and leads to chat directly with your customer support and sales team.
For instance, when you purchase something online or need help finding something, live support helps resolve the situation immediately.
Successful ventures have increased customer satisfaction by embedding chat support on their website. If you don't trust us, let the number for the surveys speak about the social chat widget:
Online chat support is in the top spot with a 92% customer satisfaction rate.
79% of users like social chat support because of instant replies to their queries.
63% of clients are more likely to come back because of their previous satisfactory experience.
Businesses that have integrated a social chat website plugin on websites get 85% more potential customers compared to those who don't have that service.
Today, social media chat widget integration plays a unique role in the marketing and sales ecosystem to increase reach, engage users, or maximize conversions.
So, for perfect social media integration, we are exploring the importance and benefits of social chat widgets and some sure-fire tips for implementing them to improve the website and double the sales.
Are you ready?
Let's go!
Create Your
Social Inbox Now
Manage all social media customer support inquiries in a unified inbox.
What Is a Social Chat Widget?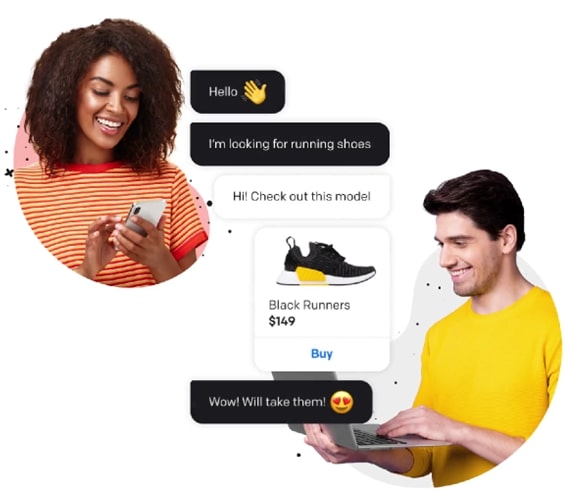 A chat widget is a small floating icon or a window on the website that powers interactions between a potential or existing customer and the brand. It usually pops up as a prompt in the lower right corner of the website to welcome visitors and offer assistance.
Here's what Juphy's social chat widget looks like: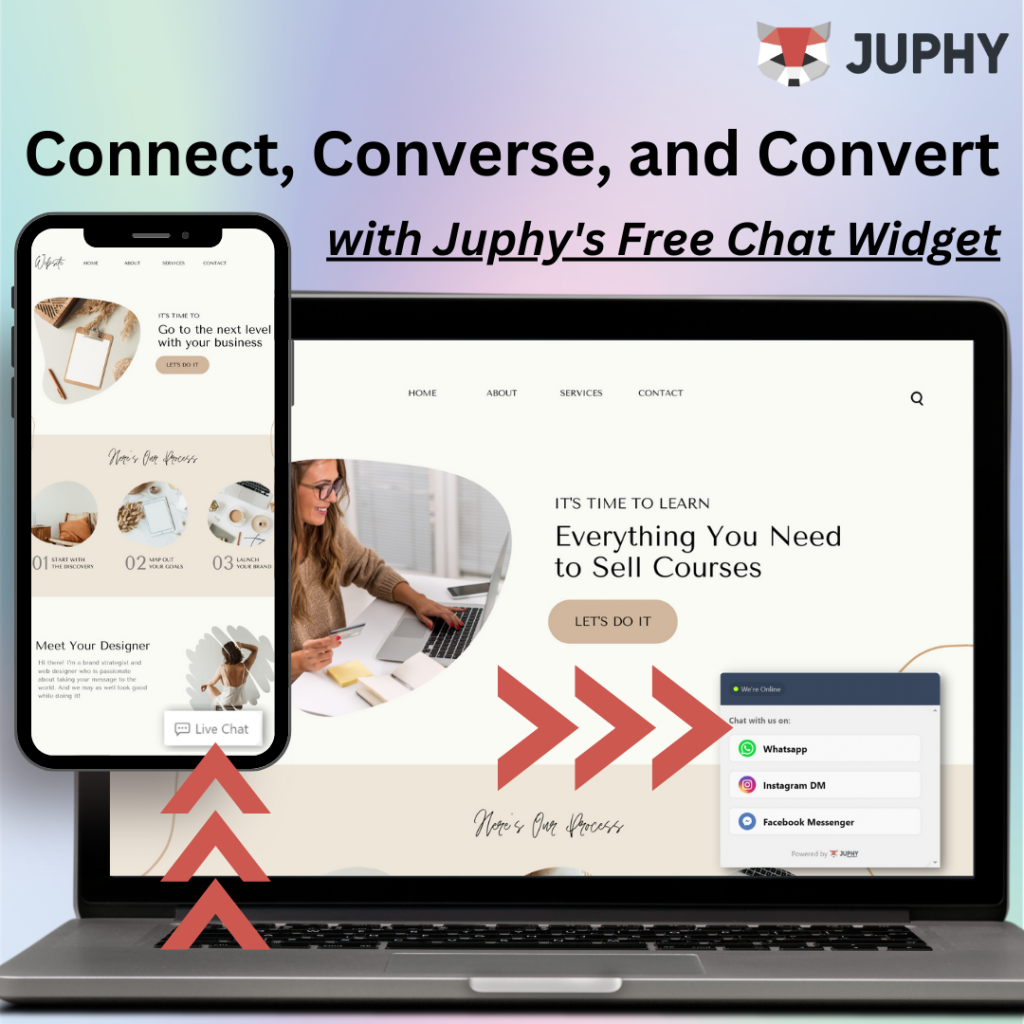 Once the live chat widget pops up and visitors click it, they are all set to talk with a chatbot or customer support agent.
Social chat widgets let website visitors communicate on a range of channels, such as WhatsApp, Facebook Messenger, Instagram, and Telegram. Social chat widgets positively impact sales as customers are happier to buy from brands that offer instant support.
Businesses can integrate social media platforms into their website so that visitors to intercommunicate with their company's customer support through different direct messaging applications of social media.
Social chat widgets also give your website visitors the liberty to choose their favorite messaging application (Facebook Messenger, Instagram Direct, or WhatsApp) to request information or seek support from your industry.
You can reach your clients even after leaving your website and continue the conversation with your prospects, leads, or clients at any moment and on the same apps they already use to communicate with friends and family.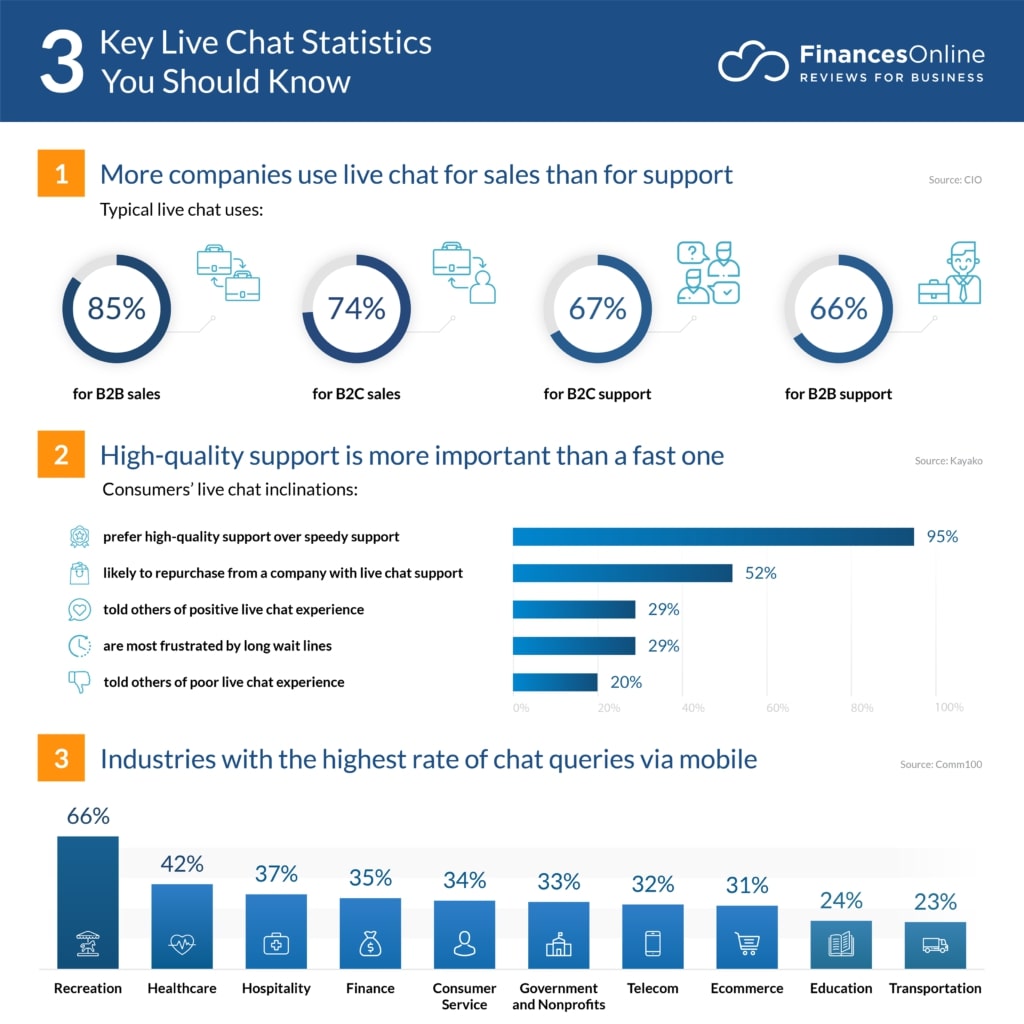 Live chat is an increasingly preferred channel for handling service issues, producing one of the highest satisfaction rates of any channel. It's also a relatively affordable app to add to your existing technology stack.
Importance of Social Chat Widgets for Businesses

Besides the convenience social chat widgets offer customers and website visitors, chat widgets are essential to businesses for some significant reasons.
Real-time customer support: Businesses with chat widget offers real-time customer support, which is essential for elevated customer experience as they can quickly get their questions answered on any social media platform ditching the conventional way of waiting for a response via email or phone.


Improved customer engagement: Chat widgets can be used to engage visitors, encouraging them to spend more time on the website and social media pages, increasing their chances of purchasing or becoming a customer. And research shows that people interacting over chat have higher satisfaction levels than email or phone. 


Live chat can help increase conversions: Live chat is a perfect example of "sales through support" and an ideal venue for cross-selling and upselling. Conversations via chat widgets let your sales team build a strong relationship with your customers and encourage customer loyalty, greater engagement, and conversions. 


Cost-effective than other real-time support options: Even the best phone support person can only handle one call at a time. With live chat, a highly trained agent can take multiple chats simultaneously while providing a similar level of service. 


Market analysis of your target audience: It's challenging to collect full-scale data about customers without their permission. However, with live chats, visitors can provide some interesting information voluntarily. This will help the sales and marketing team know more about their target audience and preferences, giving you a competitive edge.


Simply put, a chat widget is a must-have for businesses as it provides various benefits, from increased sales and conversions to better customer insights and cost-effective customer support.
Benefits of Using Social Chat Widgets for Sales
While social chat widget integration may sound like a simple feature, there are a lot of benefits that come with it. Let's explore.
Real-Time Customer Engagement
Buyers want real-time engagement and expect support to be rendered post-haste as well.
A live chat widget allows human employees or the company's channel to connect with the website's visitors to resolve their issues in real-time. It can help potential clients spend less time waiting to find a solution without waiting on an email or telephone correspondence.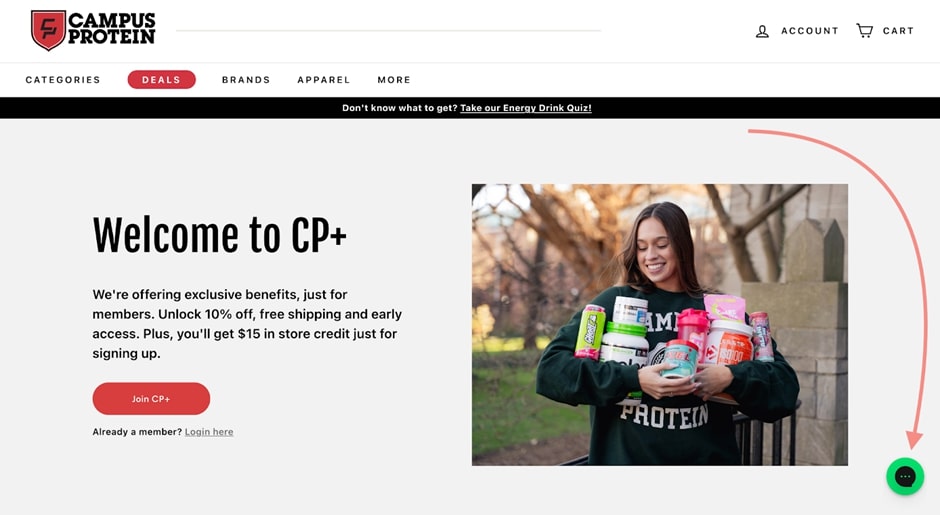 Customers visiting your website are one step away from placing an order. But, if they need to leave the website to reach your customer support, the shopping flow is disrupted, adversely impacting your sales process.
Real-time engagement is essential to help foster positive interactions occur through chat engagement and offers a seamless shopping experience.
Providing a Personalized Shopping Experience
Not all interactions should be automated. Personalization potentially results in a massive increase in online conversion and average order value.
94% of companies agree that personalization is critical to current and future success.
Live chat conversations open the door to more genuine conversations where your support agent can offer personalized support. It allows consumers to ask questions that prevent them from making a purchase.
However, not being too salesy is the key. It would be best to show genuine interest in your customer's concern, leading to a conversation that reveals a wealth of information about them which should be used to offer personalized recommendations.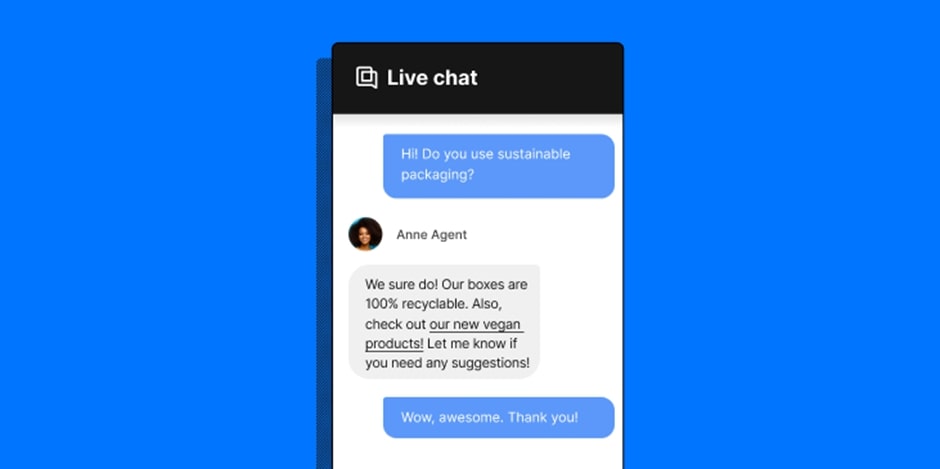 Personalization is central to engaging and converting customers in the current marketing landscape, and customers will reward you with repeat purchases and brand loyalty. Your messages must resonate with your user base and be tailored to their preferences, interests, and behavior.
Reducing the Shopping Cart Abandonment Rate
The checkout page is the worst place to lose customers. Cart abandonment is a real problem that negatively affects a company's top line and provides a sub-optimal user experience. E-commerce companies lose over $18 billion in sales revenue yearly because of cart abandonment.
Cart abandonment rates are connected to bottlenecks in the buying process. Oftentimes, buyers' questions go unanswered, or the check-out process can be too complicated or off-putting. Therefore, it's crucial to provide real-time customer service through live chat during the checkout process, especially if it is too complex or lengthy.
Chat widgets give you a chance to recover shoppers by significantly reducing the number of abandoned shopping carts.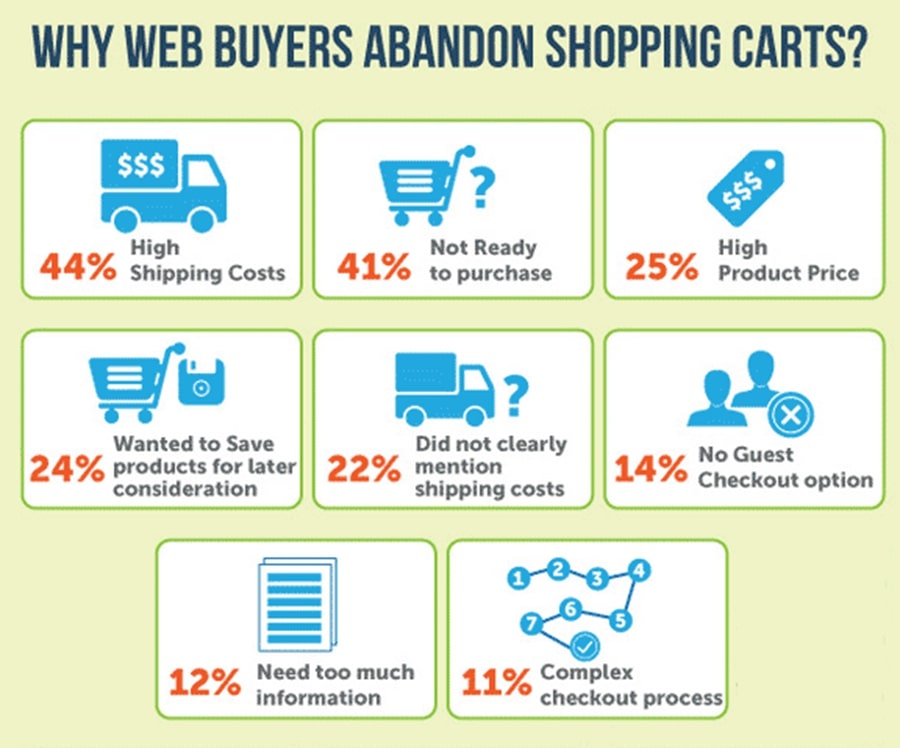 You can use live chat to give special promotions like free shipping or discount codes to reduce abandonment rates. 
You can also use proactive chat to directly reach out to customers who are facing technical issues or are stuck in their shopping cart undecided and help them to solve the problem or encourage their purchasing decision with additional information or incentives.
A personalized message delivered at the right time and with the right incentive strongly affects conversion rate optimization and can do wonders for your sales.
Boosting Conversion Rate
The actual purchase process and buying journey is a critical time, and according to data presented in Forbes, "50% of consumers say that having a live person answer questions amidst purchasing decision is a vital feature a brand can offer." 
Lead generation is one of the prime objectives of using social chat widgets. It allows you to provide real-time sales assistance and capture potential visitors by starting a conversation with them and increasing sales conversions significantly.
Visitors who engage with a chat agent are 2.8 times more likely to make a purchase. 38% of customers reported purchasing after having a good session with a live chat agent.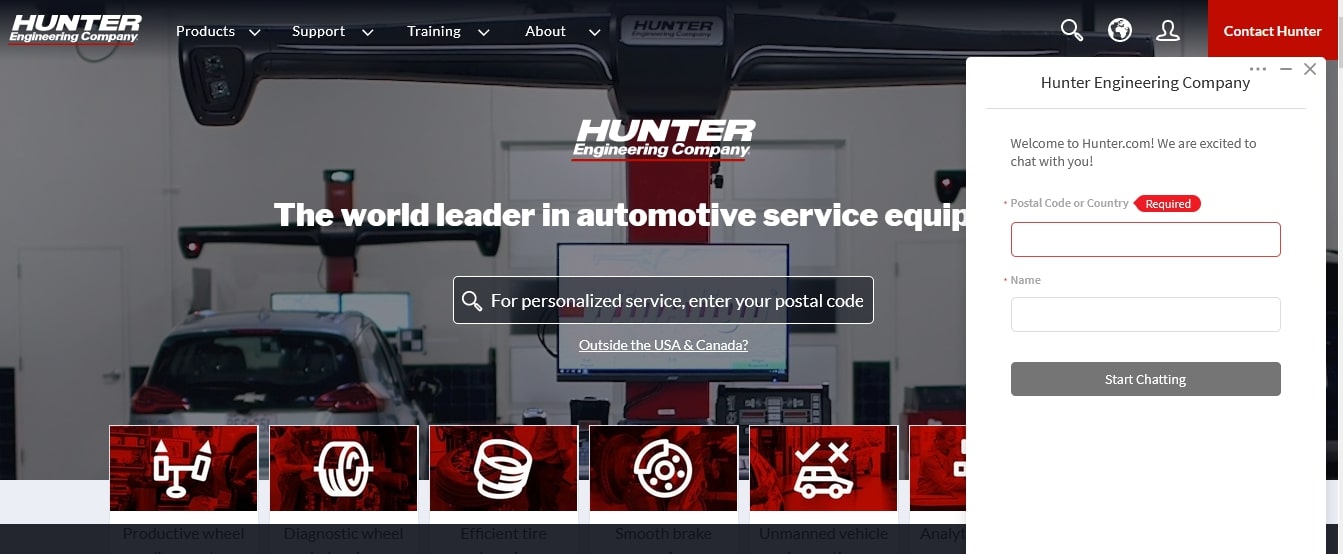 Hunter Engineering, a global car service device provider, faced the issue of lengthy sales cycles as customers took more time for research and scrutiny during the buying process.
They employed live chat and witnessed a significantly shorter sales cycle. Their average sales cycle typically took a few months. Online chat helped them to close leads in days or weeks. Furthermore, more than 60% of Hunter's live chat interactions involved sales leads.
Offering chat support by embedding a social chat widget is an effective method to provide quality customer service by valuing a customer's time and interest, resulting in converting a lead into a sale.
One of the ways that live chat can improve conversion rates is through increased customer engagement—the more engagement, the more opportunities to convert customers and generate leads.
Best Practices for Implementing Social Chat Widgets
Improve response time with canned responses
Customers expect quick replies without having to wait. 96% of customers state that prompt customer service is vital in their choice of loyalty to a brand.
Response time plays a large part in customer perception of your brand, as long wait times can upset or turn customers away, so it must be avoided at all costs.
A canned response is a savvy way to improve customer response time and deliver a better customer experience. It is one of the ideal practices to implement for improving customer satisfaction rates.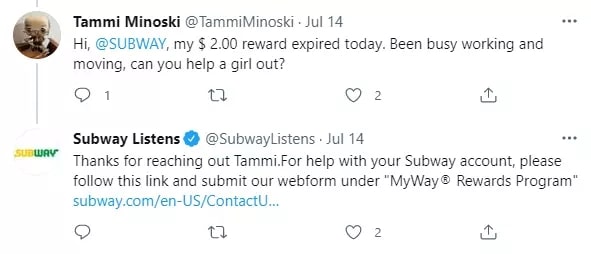 Here is how canned replies help your business.
Faster response: Customized responses improve the resolution process with more rapid responses and elevate customer satisfaction.


Enhance the response accuracy: By using canned responses, you can improve the answers regarding common sales, support, or marketing queries like product names, URLs, or any ongoing issue that need to be replied to frequently.


Consistency in brand experience: Pre-defined responses help to deliver a consistent brand messaging experience during conversations with website visitors or customers. 


Depending on your business interactions, you can prepare customer service scripts or canned/pre-drafted messages for the commonly asked queries beforehand. You can also send multimedia messages for customer queries rather than a simple response to make the conversation effective.
Improve resolution time with smart team collaboration
82% of consumers seek an immediate resolution to their marketing or sales questions. 
Whenever there is an incoming message, you can route the queries to the specific department for efficient response through an effective team collaboration tool. You can reduce the queue time significantly and improve your response time.
Centralized collaboration allows you to have visibility of customer and prospect information history, critical elements for a sales team to maintain workflows, regardless of the absence of a teammate.
With intelligent routing via a team collaboration tool, your live chat support team can:
Respond faster for sales support as chats are directed to the right department and agent.
Reduce the first response time, which increases customer satisfaction and improves your sales conversion cycle.
Handling the chat loads by distributing them to different departments helps to resolve your customer's issues much faster. It also eliminates chat transfer and delivers your customers an excellent live chat experience.
The right team collaboration tool makes reaching out to customers more accessible and quicker. You can bring your teams together and organize all your conversations in one place, keeping your sales team on the same page.
Collaboration among teams brings about cohesiveness, saves time and other resources, increases productivity, and helps boost sales on social media.
Maintain human touch with personalization
Customers want more than just a reply or resolution. They want to feel valued and understood. Over 56 percent of customers desire a personalized experience when contacting customer support. 
Adding human touch and empathic communication can play a critical role in delivering elevated support and delight to customers. This increases customer lifetime value (CLTV) and significantly boosts brand credibility.
Customers who feel heard and valued are more likely to be cross-sold and upsold, generating even more lifetime value from a single customer.
Zappos prides itself on customer service as its commitment to the customer is of a different level. Their 'live chat' is the first option in this drop-down menu in the front and center of its homepage.
Their live chat tool is available 24/7 and dedicated to helping customers with everything from order issues to narrowing down a search.
Unsurprisingly as shown in the chat, Zappos seems willing to go the extra mile to make customers happy, and that is what differentiates it from other e-commerce retailers.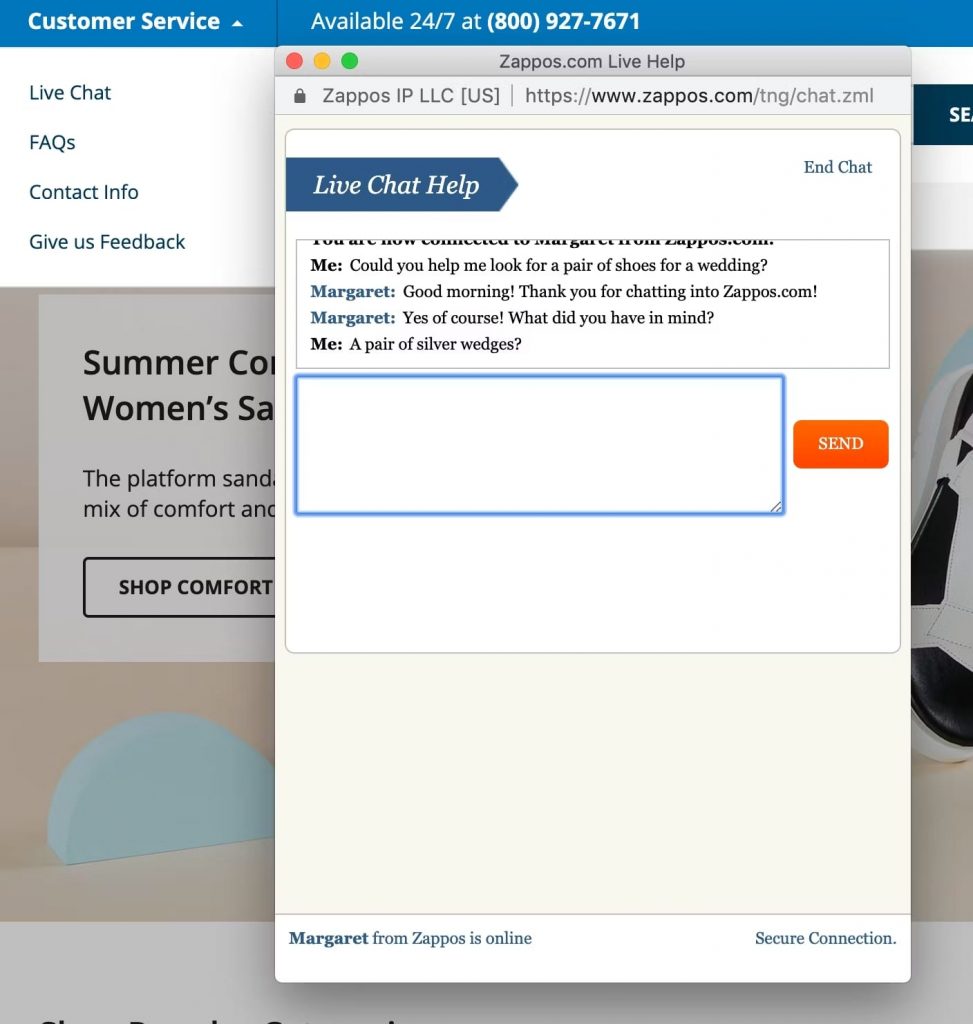 Here are some tips for adding the human touch over chat:
Use Emojis: Emojis can help brands communicate emotional interest with visuals. They are now available on Twitter, Facebook, and Instagram posts to engage your audience.


Be transparent: The live chat support agents should clearly set expectations and deliver information.
Drill your soft skills: Use positive phrases that make you sound friendly and approachable. An informal gesture can make conversations successful.
Categorize chats with tags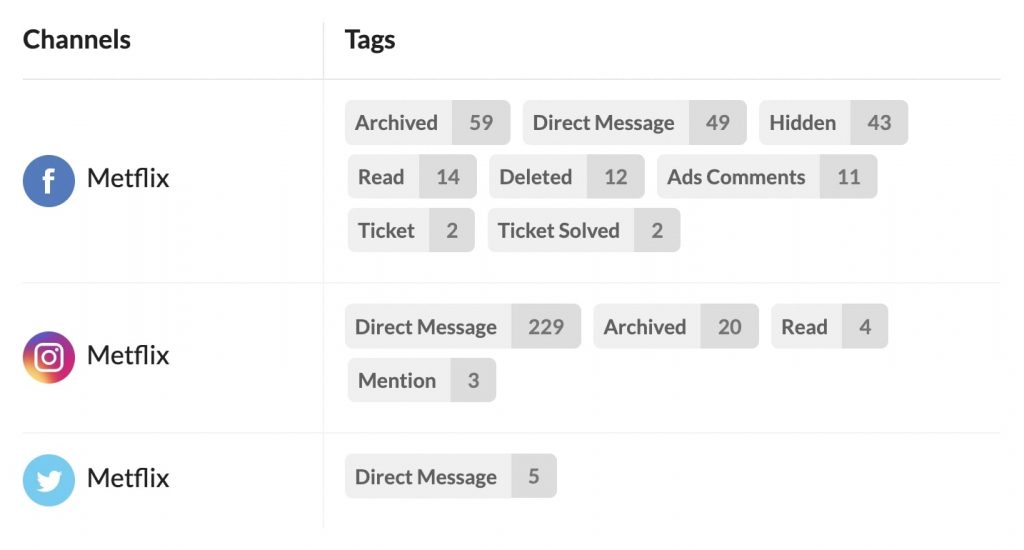 Tagging customer chats are typically used to categorize and organize all customer communication based on queries, e.g., product, price, or sales. You can also add category and topic labels to your chats, such as feature-request or follow-up.
Chat tags are a simple yet effective way to keep all your chats organized and prioritize them based on the issue raised by the customer.
Tagged queries with categorization help support agents to make follow-ups and pick up from the same place it has been left without needing to collect basic information and deliver prompt customer service.
The note and the tags define the urgency and what kind of follow-up is required. Tagging your chats also helps analyze the chat traffic and enables you to search or filter your chat transcript.
The reasons why tags are essential to use are as follows:
Improve targeting – Chat tags help to target potential visitors and customers who try to reach out to you across multiple support channels.


Segment visitors – Tagging helps filter visitors according to priority and initiate instant follow-up per the assigned tags. 


Boost team productivity – Tags help to sort and organize chats based on customer concerns, which saves time by taking immediate action to fix them.


Nurture leads – With the help of tags, you can identify the leads who show interest in your brand so that it is easy to nurture them to convert them successfully.


Reduce sales cycle – Escalating the conversations to the appropriate time allows faster resolution and reduces the sales cycle.


Improve customer retention – Following up faster with the customers improves customer satisfaction, and they retain your business for longer.
Boost Sales with Juphy's Social Chat Widget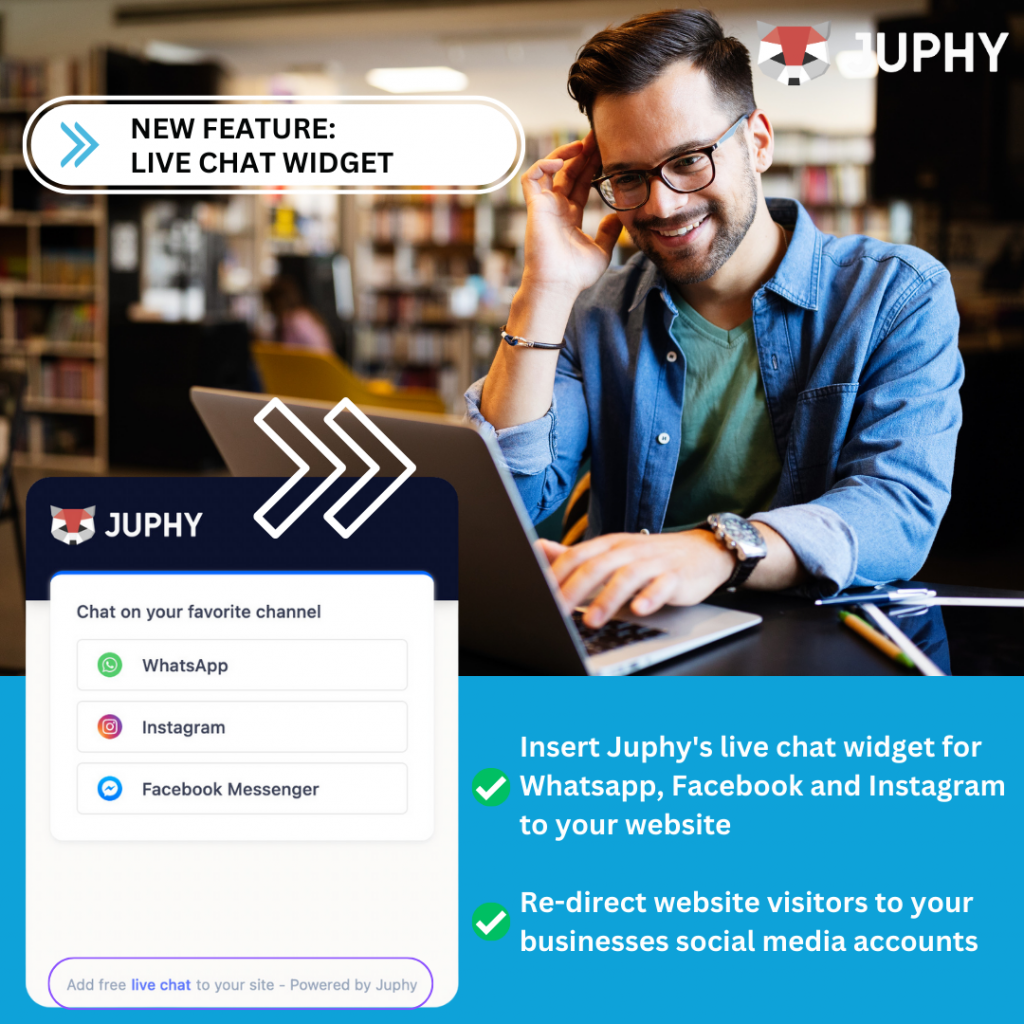 Be where your customers are. Juphy's Social Chat customer engagement tool streamlines your customer support across channels such as website, social media, messaging & mobile apps to deliver a unified and omnichannel customer experience.
Generate leads, engage with your customers, and keep your audiences hooked with the answers they seek with Juphy's social chat widget.
Juphy is an award-winning social media management tool that offers top-notch features to provide the fastest, most reliable, and most real-time support.
✅ 1-Click Setup
✅ Fully Featured Social Media Inbox
✅ Designed for Teams
✅ Real-Time Notifications
Social Inbox
Juphy's Social Inbox brings all your incoming social messages into a single filterable dashboard and helps sales and customer support, increasing engagement and minimizing response times. 
Significant customer interactions never go unnoticed. Businesses can reply, like, hide, or delete incoming messages quickly. You can manage incoming social media messages and comments with ease.
Multi-Account Filtering
Team Inbox
Add Unlimited Channels
Assign Conversations
Search All Conversations
Canned Response
Juphys 'Canned Response' feature consists of pre-written messages that allow customer support agents to respond to customer issues at the drop of a hat. Juphy's response suggestions are powered by Chat GPT to respond faster to social conversations and save time.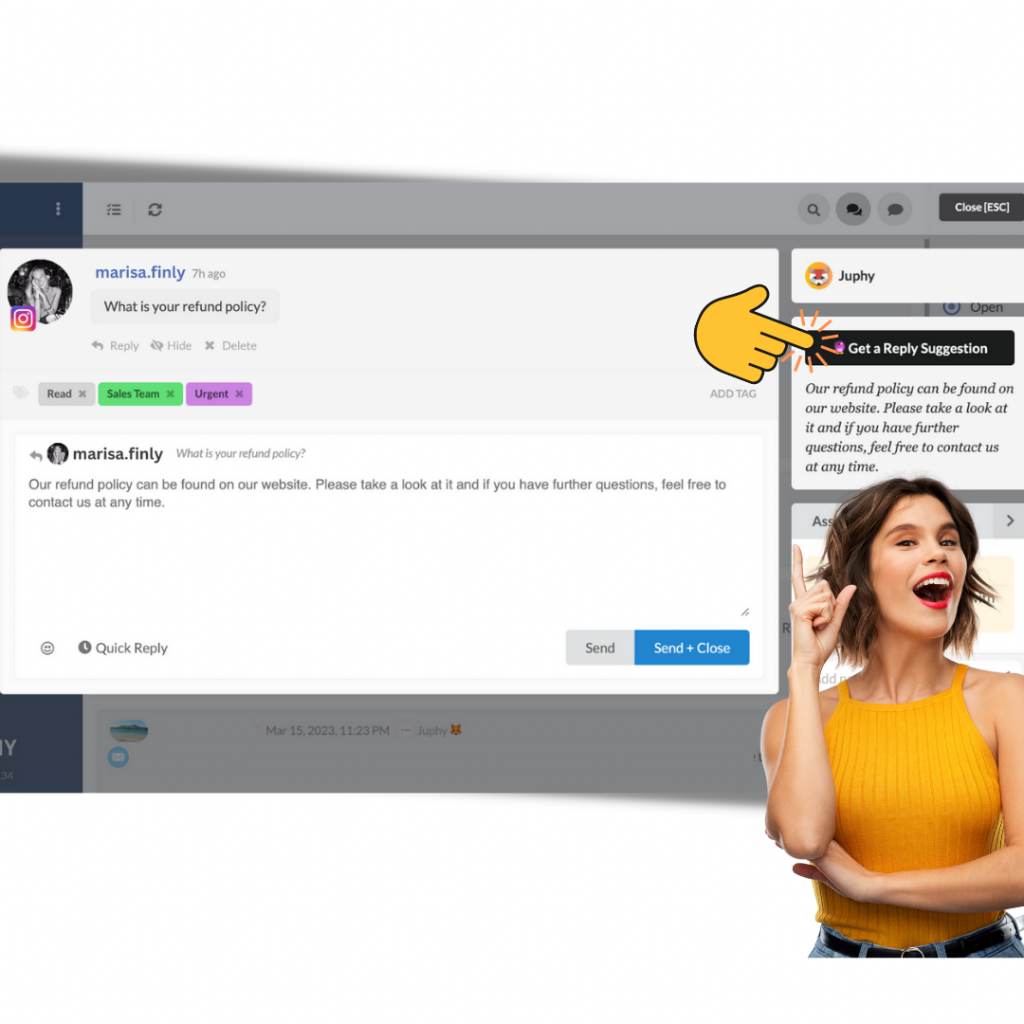 It will skyrocket the productivity of your sales and customer agents by helping them save time & eliminate mindless, repetitive work.
Canned responses also streamline your customer service efforts. And when your support communications are efficient and effective, your team and the customer will reap the benefits.
Team Collaboration
Juphy's Team Collaboration tool lets your team communicate and collaborate more quickly and efficiently.
By unifying touchpoints, you can help your sales team track every stage your leads are in, boost sales, and improve customer retention.
You can assign conversations and add internal notes about customer conversations and discuss customer queries behind the scenes with teammates before replying to have brand consistency.
Wrapping Up
Social Chat widgets are now a powerful communication medium for customers on every channel. Including a social chat widget can help customers get the answer they want, boost engagement, build customer relationships, and generate revenue by making sales.
Leveraging social chat widgets like Juphy in your sales funnel can help capture more sales leads with a higher return on investment (RoI). Juphy is nothing short of a magic wand with impressive and robust features that take care of your whole communication ecosystem to wow your customers.
Now that you know how awesome social chat widgets are and how many departments in your company can use and benefit from Juphy's social chat widget, what are you waiting for?
Book a live online demo or get your free social chat widget, and immediately reach out to your audience.
Create Your
Social Inbox Now
Manage all social media customer support inquiries in a unified inbox.