Customer support that takes customer satisfaction to the top levels should be fast, efficient, and timely. Many customer service mobile apps in the market can enhance your impression while ensuring customer satisfaction and increasing customer numbers. Why are customer service mobile apps important? What is the best app for customer service?
Create Your
Social Inbox Now
Manage all social media customer support inquiries in a unified inbox.
The Importance of the Customer Service Mobile Apps
Every business takes action to ensure quality customer service to become the best, and they aim to improve brand awareness, target audience, sales rate, and income levels. Additionally, building good communication bonds is also among their targets. That's why a customer service mobile app will guide you with everything you need. Effortless management that those apps provide gains businesses outputs towards the goals and an increasing graph in terms of income.
A significant step toward a successful business is a good customer experience. By being aware that the customer experience is a crucial investment, particular businesses improve their understanding of customer service accordingly. Almost every business weighs investments on customer service to ensure customer loyalty and communicate with potential customers. That makes having a good customer service team the most important investment.
What Are the Benefits of Using Additional Apps to Desktop Software?
A key to fast communicating with your customers is receiving real-time messages. At this point, additional apps ensure simultaneous notifications and quick responses. Since mobile apps can store data, they can run faster than desktop software. These applications help communicate easily and remotely with their task resolution. Furthermore, some iPhone remote support apps empower businesses to streamline their customer service operations, enhancing overall efficiency.
5 Customer Service Apps
We listed the mobile apps that help you take action more quickly than using a desktop software below:
Zendesk
You can work with Zendesk to enhance your customer service. Zendesk ensures safer and measurable businesses for strengthening customer relations.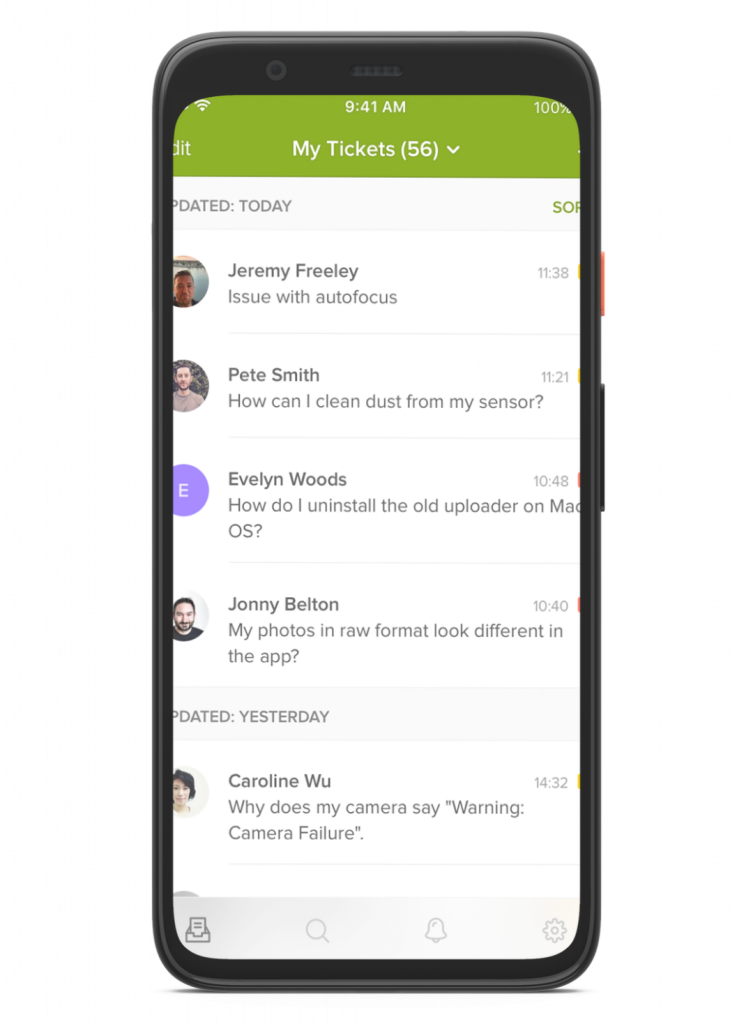 Features
Ticketing System
Messaging and Live Chat
Help Center
Community Forums
Reporting and Analysis
Answer Bot
Live Chat Software
Security
Help Desk Software
Customer Service Software
Pros
Provides filtration for different tickets and categorizes them into different tabs
Allows integration with other platforms.
Provides easy installation
Allows tracking the metrics for improving user experience.
Strengthens customer relations with information tracking and recording
Cons
Large-scale searching is not very useful
SLA for automation is lacking
ConnectWise
ConnectWise Control helps manage your company by allowing remote access. Users have remote access and support services with ConnectWise's control feature.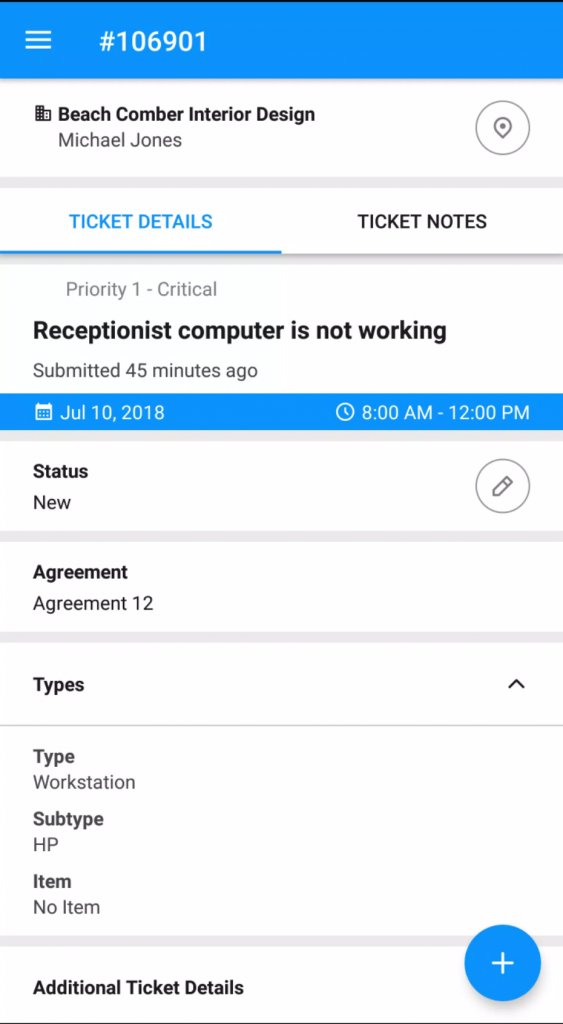 Features
First-class security and preparation for use
Grained permissions and user management
Compatibility with systems
Configurable system
Customizable system
Connectwise appearance
Pros
Conducts the commands in a controlled manner
Completes the updates quickly
Provides a convenient system for communication
Provides quick access
Presents AES-256 encryption and authentication security limitations
Ensures compliance with many big browsers, thus making customer service more accessible.
Ensures an appearance according to your needs with customization
Cons
Not all the ConnectWise products are supported
Connection problems may occur in re-login situations
Connection problems may occur for some systems
Help Scout
Help Scout enhances the customer experience by providing effective service as help desk software. Help Scout is compatible almost with every system of companies and also provides customized support.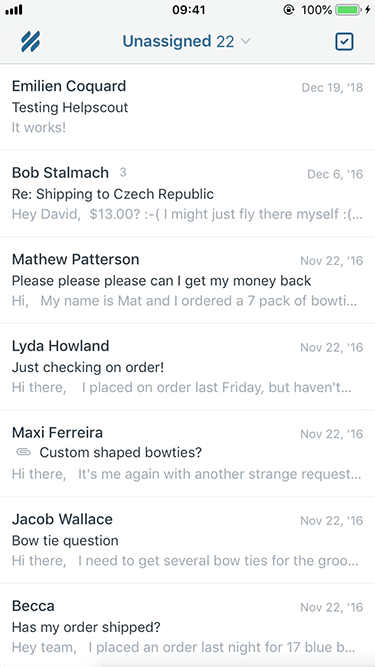 Features
Shared Inbox
Knowledge Base
Messages
Customer Management
Reporting
Live Chat
Workflows
Integrations
Pros
Automates the repetitive duties
Practical due to its user-friendly and simple design
Provides shared inbox to manage conversations on a large scale.
Provides proactive support
Reports real-time data.
Offers customization for document sites
Cons
Evaluations are superficial on metrics and statistics
The ticket grouping system is not user-friendly
AnyDesk
You can reach customers from any point remotely with reliable desktop connections. AnyDesk is compatible with devices and systems such as Windows, IOS, macOS, Android, Linux, FreeBSD, and Raspberry Pi.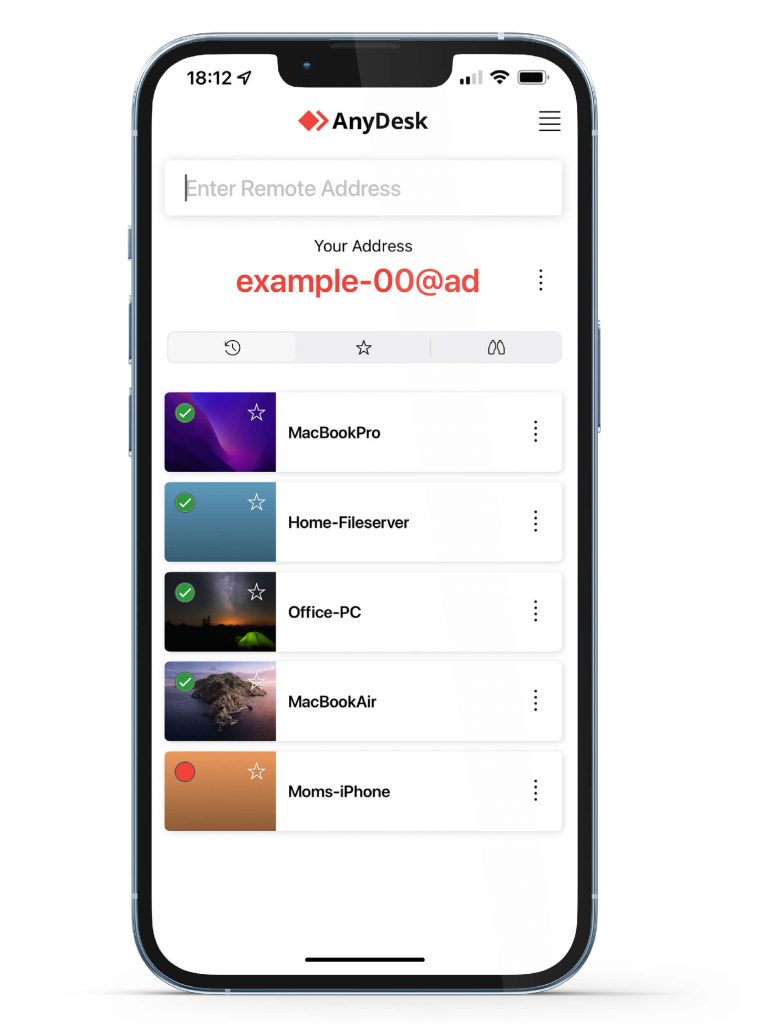 Features
Desktop Sharing
Interactive Access
File Manager
Remote Printing
Unattended Access
Mobile Device Management
REST- API
Custom Client
Session Permission Profiles
Group Policies
Address Book
my.AnyDesk
Pros
Makes it easier to manage by remote access
Provides IT support with its secure remote desktop feature
Presents a simple and user-friendly interface
Ensures collaborations with multiple sessions
Provides file transfer properly
Offers two-factor authentication
Allows sessions in private mode
Offers enhanced meetings with a whiteboard feature
Cons
Reconnect option is not available
There is a need for improvement on automatic updates
Slack
Slack is a software that provides project collaborations and team interactions for improving communication bonds. It provides communication channels for messages on a single platform with the help of various tools. Slack works in accordance with systems such as Mac, Windows, IOS, and Android.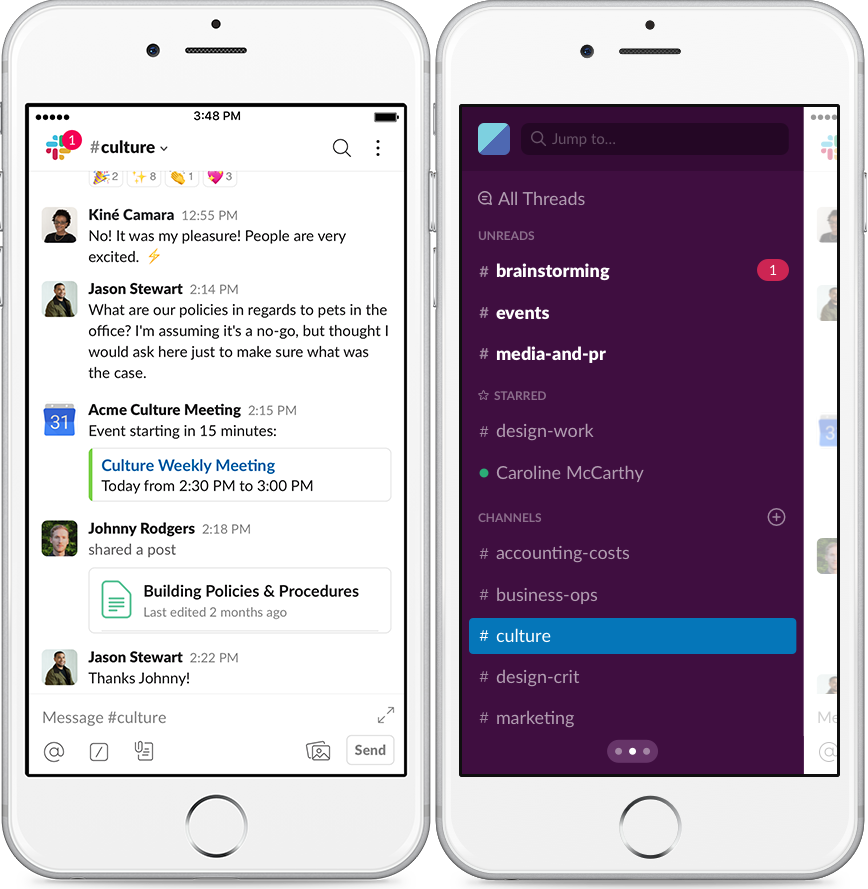 Features
Channels
Private Channels
Slack Connect
Messaging
Huddles and Clips
Accessibility
Applications and Integrations
Workflow Builder
Search
File Sharing
Enterprise Key Management
Slack Atlas
Screen Sharing
Pros
Allows individual work and teamwork with multiple channel features
Recognizes customizations in particular fields
The message response feature provides a different and convenient experience
Accepts establishing and customizing channels through a quick and effortless process
Facilitates integrations
Cons
Arrangement of notifications due to time and priority is limited
Automatic messages are not available
Surveys and feedbacks are not available on team collaborations
Conclusion
You can provide an enhanced experience for your customers with customer service mobile apps. It is crucial to ensure fast and efficient feedback to strengthen customer relations. You can manage every concern from one hand with a single app. Customer service mobile apps allow you to collaborate and solve the issues in a short time. In this way, you can be the one who provides an excellent customer experience.
Create Your
Social Inbox Now
Manage all social media customer support inquiries in a unified inbox.
Related Article