Today, I'm going to tell you about my very recent and "almost experienced" customer experience and how I realized what my expectations as a customer actually are. Nowadays, my city is experiencing one of the harshest winters in nearly 30 years. It's not exactly like
The Day After Tomorrow
but feels something like that when you are rushing home with wet gloves. For the people suffering in traffic, it must be a freezing version of hell. Luckily, I work from home and many of the trees around my apartment block are skewed in different angles, either toward the road or inside our garden. That evening, one of them cracked by the weight of snow accumulation. It would completely break and fall on a car if branches of the neighboring tree hadn't stopped it. I alerted the superintendent immediately to find the owner of the car while I was looking for the municipality's phone number online. I heard one of my neighbors saying that she was calling somebody, so I didn't bother further. Apparently, she called the fire brigade and a few hours later they arrived to remove the broken tree. They cut it to pieces quickly, leaving the pieces by the side of the road for another team to pick up the next day. At least four trees collapsed in my close vicinity that evening and the officials put their heart and soul to solve "the big city problems" throughout the night. That's basically it. Nothing interesting. Problem solved in about three hours. Probably that could have been the best I could hope for, when the whole city was in a state of alarm with maybe a couple of civilization collapses in some areas. However, I realized that as a customer, my expectations were somewhat different. At least they would have been in a more reasonable situation – like not in an unexpected disaster movie.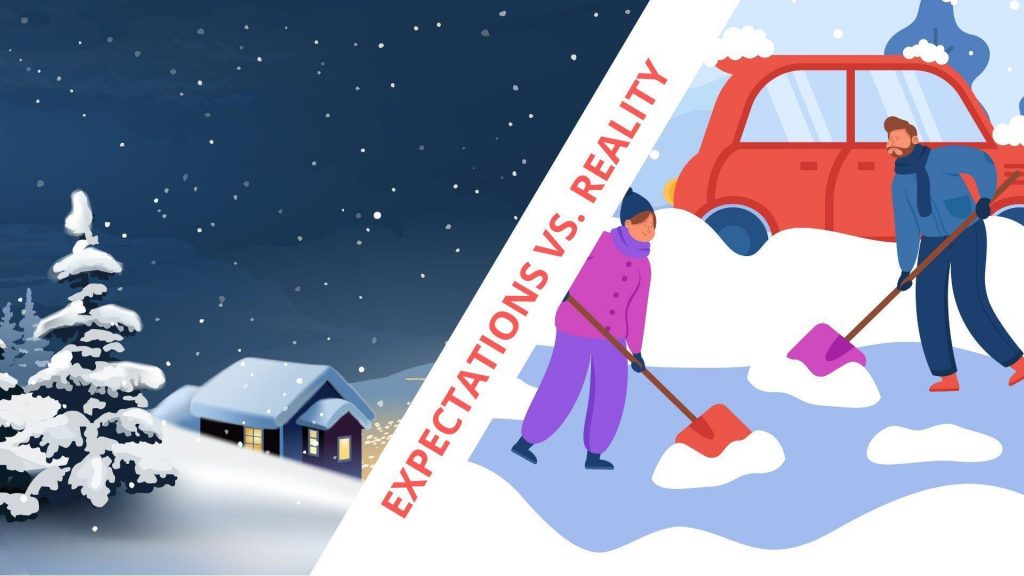 Examples of customer expectations in the eye of the storm
Let's consider citizens as the customers of governmental institutions. We make our payments with taxes and collect our dues with votes. The municipalities and ministries deal with much larger issues than companies in order to provide us with numerous essential services. They collect data from an omnichannel environment, including the city cameras, other governmental bodies, NGOs, and citizens themselves. So we can expect;
Sound planning for the upcoming issues
Continuous data collection and classification
Access through different communication channels
Information on issues at hand and priority levels for the interested users
Real-time collaboration within the organization and third parties
Providing estimations for timing and other relevant information
The ability to solve problems on time
Reliable feedback
Consistency and continuance of the good work
The list may look like the triage application of an emergency room but it works perfectly in everyday situations, like when a brand's customer support team tries to meet and even exceed customer expectations. Sometimes it is important to think like an ER doctor and act like a politician because it is always easier to lose a customer than to gain one. And the consumer can always choose differently.
How to make your customer happy
It takes a lot of work and finances to acquire new customers. However, the cost of having a loyal customer base is about one-fifth of the cost of acquiring new ones, according to
invesp's study
. For you, keeping your existing customers happy means having a better perspective of the future and the ability to plan ahead. For your customers, it means comfort and in some cases pride, not having to look for a better alternative. Customer experiences determine further customer needs and expectations. A happy customer is a loyal customer. A "more than happy" customer is your brand ambassador. A "constantly and irrevocably happy" customer is a unicorn. People are built to be discontent.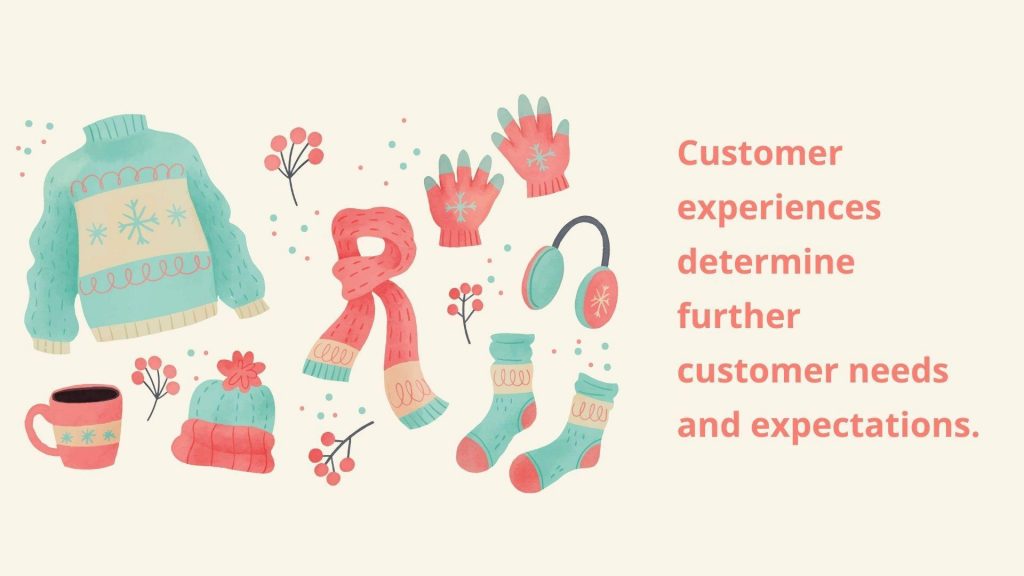 Basically there are four main customer expectations:
A good product: Knowing your boundaries and being transparent about them set the bar for customer expectations. So they won't look for a 5-star treatment in a roadside motel.
A fair price: Fair doesn't mean cheap, it just requires you to be realistic. You can ask for a small fortune if what you're offering meets your customer's expectations. On the other hand, seamless transactions are as important as the price itself.
A good service: Making a supreme product is something but presenting it to the audience is entirely something else. Actions speak louder than words when it comes to customer service expectations. A welcoming smile and sincere attention goes a long way but it's only the starting point. If you can provide swift and seamless support, then you put a smile on your customer's face. Everything else is cherry on the top.
Trust and value: Most people search for stability and want to trust their choices. When customers choose a brand over many competitors, they want to believe that they made the right choice. If they can trust your brand to meet their expectations, provide them with a problem-free product journey, and maybe surprise them from time to time with little acts of kindness, they tend to stay as your loyal followers.
How do you identify customer expectations?
To identify what your customers are expecting from you, first of all, you need to listen to them. Maybe they are directly talking to you through email or having an open dialogue among themselves about you on social media. Monitor their conversations and observe the global trends. If something is in demand by your target audience, you might get ahead of the competition. This data collection will lead you to respond in more appropriate ways, either in the form of customer support or new product development. In a nutshell:
Understand your target audience and their values
Regularly collect relevant data
Monitor competition and global trends
Be user-friendly, accessible and empathetic
Provide seamless and swift customer support, no matter the platform
Learn from your mistakes and set new goals
For example, knowing that their customers are not only adventurous but totally nature-friendly, The North Face manufactures high performing, long lasting and sustainable goods with responsibly sourced elements. That's what the customers expect from the brand at the baseline. Investing in more quality and sustainability, offering their goods at a fair price, and their customer loyalty system make them a valuable competitor in their field. Furthermore, their customer support system works sufficiently, therefore the customers trust the brand to solve their possible problems regarding the products. Meeting the expectations is an indispensable part of the
customer journey
, which may hopefully lead to
customer loyalty
.
The first step of identifying customer needs and expectations: Listening
Everybody says that listening is a virtue but it is hard, especially when you need to catch every relevant piece of communication at once. Having a dedicated staff to answer support emails may not be enough, depending on the scale and scope of the brand. Having a call center and live chat might be expected from you. And then, there is social media, the land of a thousand voices. You need to watch out both for the DMs and the @mentions. If you offer a mobile app to your users, there will be reviews. Some messages may require urgent responses while some are positive reviews that can wait for
the most suitable answer
a little longer. Reading, classifying, prioritizing, assigning, managing, and responding to every query with the intent of exceeding customer expectations is a lot of work, concerning a lot of people. But you can make it easier and save a considerable amount of time and resources with a single tool: Juphy.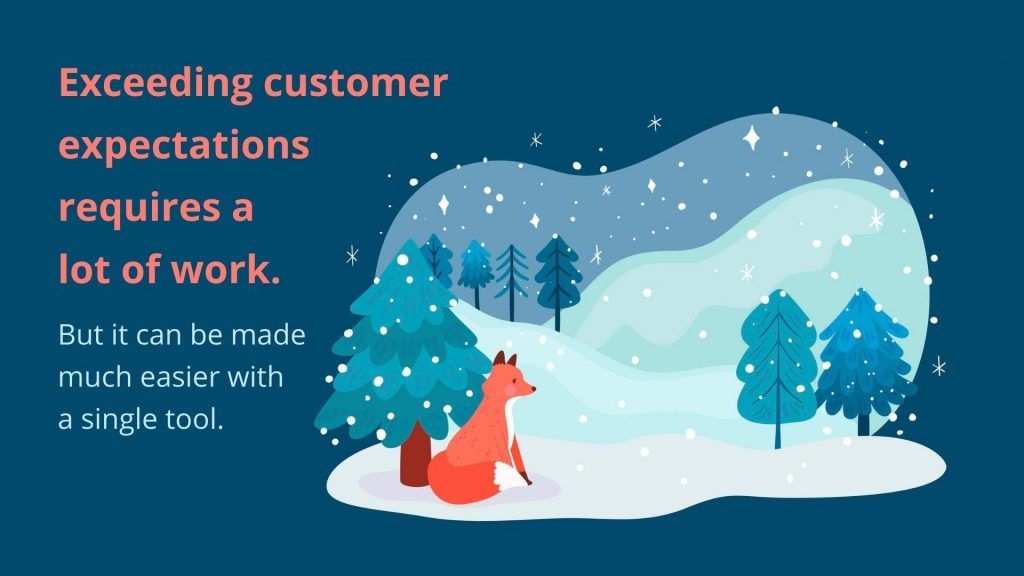 Improve customer satisfaction with Juphy
Juphy is a unified inbox that helps you manage incoming emails, social media messages, product reviews and collaboration needs on a single dashboard. It was featured on
Product Hunt
and received hundreds of positive comments from users, thanks to its user-friendly design and many useful features. Juphy helps you meet customer expectations with;
Multichannel customer support: Along with email, you can track and respond to all your customer engagement from Facebook (Facebook page and group comments, Facebook Messenger, ads comments), Instagram, Twitter, LinkedIn, YouTube, Google My Business, AppStore and Google Play Store. You can also engage in real-time messaging with WhatsApp and Twilio.
Social media monitoring: Juphy offers you social listening features such as real-time monitoring, keyword listening on Twitter, comment tracking, and monitoring Facebook ads comments. You can set automation rules and classify the queries, and manage them right from your inbox.
Collaboration in real-time: Some tricky situations may require the expertise of more than one person. If you don't have the perfect response to a customer query, you can pass internal notes about past conversations and discuss the issues behind the scenes with teammates before replying.
Responses in record time: With Juphy you can easily classify, prioritize and assign tasks. Efficiency in management, supported by canned responses for frequently asked questions will save you a lot of time and energy.
Performance reports: The clean, insightful and actionable reports will lead to better assessments and allocation of forces. You can see the message distribution by communication platforms along with other data, and pay closer attention to some channels.
You can
start your 7-day free trial
(no credit card information required) and see how it helps you with improving your customer experience. If you require additional features, feel free to check out our
roadmap
and give feedback.