Customer service used to mean answering callers one by one or responding to emails at your convenience. Then it became faster, more connected, and highly public. Now customers prefer to mention a brand in a "Help!" message and expect an answer instantly, in a few minutes, or during office hours in worst-case scenarios. Twitter is cut out for these kinds of communications and if you use it well, it can be a powerful contributor to your business. Be sure that, providing great customer service on Twitter can be very fruitful.
Create Your
Social Inbox Now
Manage all social media customer support inquiries in a unified inbox.
Why Provide Customer Service on Twitter?
Is Twitter a direct customer service tool? Actually, no. But it can be utilized as one quite effectively. In fact, it's a social platform for people who like to communicate with the world through short, usually text-based messages and dialogues. So you can provide short and quick answers to their needs as a brand's customer support team.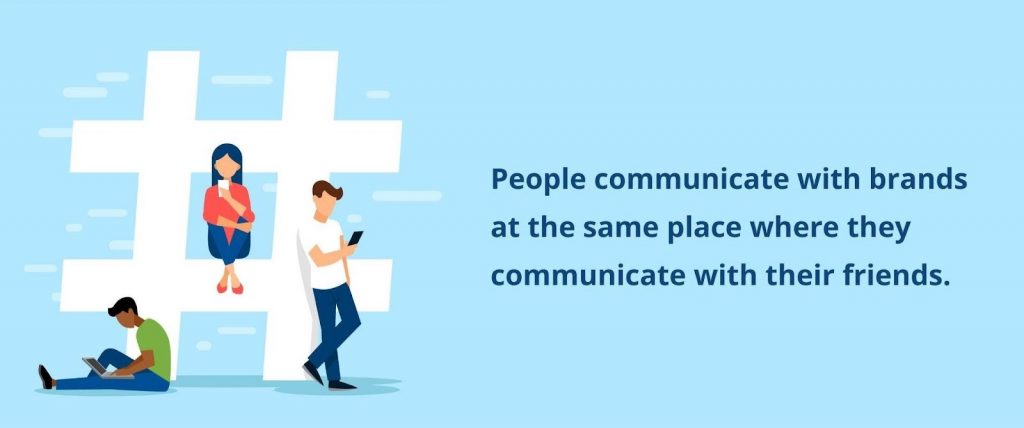 Twitter is a popular way for customers to communicate with or complain about a business because they already spend time there. Being on social media with your customer support team makes your brand easier to access, even when you have a helpline or instant chat on your website. Looking for an answer either from your social account or someone else is a much better alternative than waiting on the phone or wasting precious minutes to search you on the web after all.
Why is Twitter the Most Effective Platform for Customer Service?
First of all, Twitter's text-based format and platform features like mentions, hashtags, direct messaging, and quoting tweets make it easier to start and monitor dialogues. No need to share a decent photo to initiate conversation but you can also create more engaging messages with emojis, links, photos, gifs, etc…
The second great but risky feature is publicity. It can turn your brand into a hero or a villain. You know, hell hath no fury as a customer scorned. But on the other hand, if you do it right, solve issues effectively and create special moments, it is possible that you'll gain loyal customers and prospects, maybe even superfans.
Best Practices for Using Twitter as a Customer Service Tool
Be Easily Accessible
If your brand receives tons of customer support or customer service (yep, they are different) related messages, it is best to dedicate a separate account to them. This will reduce the clutter around your marketing messages as well as show that you're willing to communicate with your customers.

Act Fast but Never Sloppy
Fast is good, that's a fact. You may not have the resources for a 24/7 help desk but you can provide reliable service during specific hours. Make note of that in your bio to set expectations. You don't need to answer every little question in the middle of your sleep. Sometimes it's better not to answer than to provide a wrong answer that can make things worse.
Also, try to personalize your messages even if you're using canned responses. Some brands need personal information to continue with the help process or they would prefer to move the conversation away from the crowds. They would invite their customers to DM naturally. Imagine a wall of text that says "We'll need some personal information to proceed. Please send us a DM." Add some creativity, add more value.

Don't only respond to negative queries, but engage with positive comments as well – even a heart emoji can suffice. If they are happy with your brand, you can as well be happy and show your appreciation. But also remember that people usually write their complaints rather than their appreciation. Don't take it personally and just try to ease their pain.

Be Aware of What's Going on
Some customers mention you with their positive or negative comments but others may not. One of the versions of your – sometimes misspelled – brand name can be used in a severe complaint. There may be a popular hashtag about your industry or brand that you can make use of or take precautions against. Social monitoring keeps you informed about the dialogues of interest by keyword tracking.

Mind Your Tone
Customers can be harsh, heart-breaking, or even infuriating but before you hit the "Reply" button, remember that it's a public space and things can escalate surprisingly quickly. Own your brand personality and embrace a consistent tone of voice in all your dialogues. Even if you adopt a tongue-in-cheek style for marketing, using a more formal tone can show that you are still sincere but also taking the customer issues seriously. If you're having trouble finding the right tone of voice for your brand, this piece can help you master it.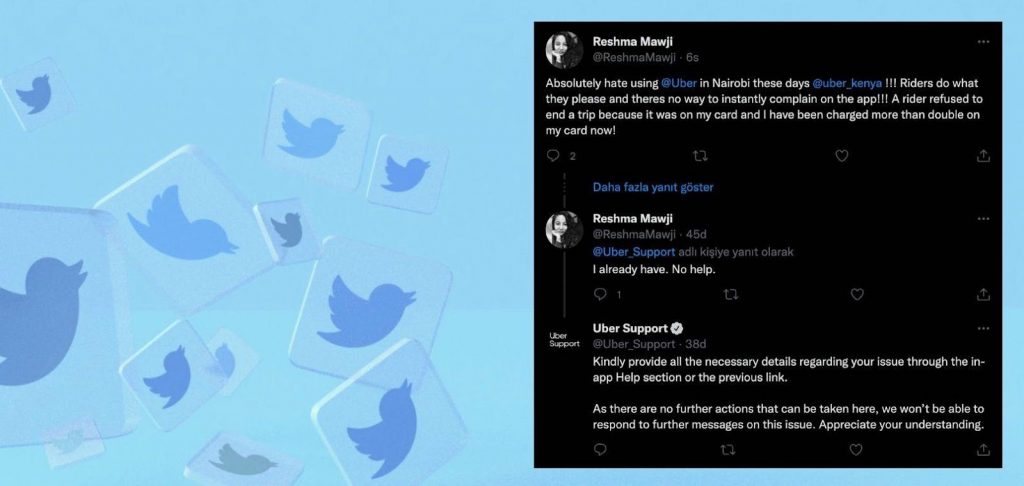 Last of all, not as a best practice but as a general rule, relax and try to enjoy what you do. It can be challenging at times, especially in high season, but a witty answer or exemplary successful customer care has the potential to go viral as well. With the aid of an advanced multichannel help desk tool for social media oriented teams like Juphy, it can be easier to provide outstanding customer service on time.
How Juphy's Twitter Features Help You Deliver Great Customer Service 
Juphy is a social inbox that helps you receive and respond to all customer queries on email, social media platforms, and review sites. Whether an ad comment, a mention, or a direct message, all queries are collected in your inbox in a neatly organized manner.
As for Twitter, you can monitor all your different accounts at once or separately, track user history easily, and answer or remove a comment right from your inbox. 
You can conduct social listening with the keyword tracking feature and engage both with your customers and prospects effectively. When you set the automation rules, keywords will be classified according to sentiment so you can make better decisions in prioritizing and assigning. For example, you can answer a neutral comment with a canned response without giving much thought and dedicate more of your attention to challenging customers.
Difficult customers? Not enough information? Just get a second opinion from your team or from third parties in real-time. Project groups and instant messaging allow you to collaborate with your team and deliver the perfect responses in challenging situations. 

Oscar Hugo P
Founder & CEO / Small Business
"Juphy lets you add your social media and email accounts to a unified inbox to answer users comments, direct messages and messages really fast. It also let's you add you team members. UI is easy to understand and use. And the support team is very responsive."


If you're willing to use Twitter like a pro for customer service and improve your response time, you can start your 7-Day Free Trial in two minutes.
Create Your
Social Inbox Now
Manage all social media customer support inquiries in a unified inbox.
Related Article – Best 5 Twitter Monitoring Tools of 2022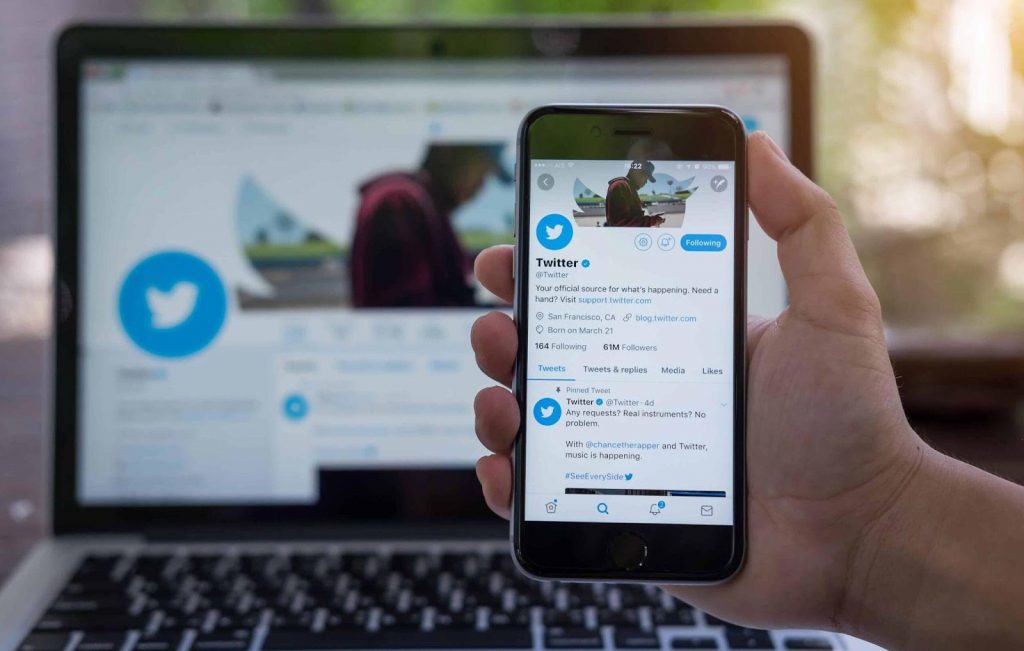 Twitter monitoring tools help you know your competitors, connect with your target audience, and follow the developments in the sector. Read more.