Some might think Facebook lost its charm and it's not popular anymore, but stats say otherwise. Facebook still holds plenty of users; at least the numbers say so. According to Internet Live Stats, Facebook has more than 3 billion active users! This number gives an idea about the vast range of potential customers that can be reached via Facebook.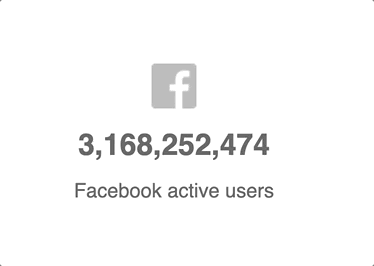 From this point of view, it can be said that Facebook offers a great opportunity for e-commerce companies. Advertising on this largest platform -and yes, the largest since this active user number is many times more than the active users of other platforms- is an extremely effective move to ensure that your products and services meet with many people.
In this article, we will give you the must-knows about Meta Business Suite, which is one of the must-haves of businesses that advertise their products. You will also be able to increase the impact of your work by managing your ads much more efficiently in Meta Business Suite.
Create Your
Social Inbox Now
Manage all social media customer support inquiries in a unified inbox.
What is Meta Business Suite?
Facebook Business Manager, with its new name Meta Business Suite, allows you to create a business account on Facebook. With your Meta Business account, you can use all the marketing tools that Facebook provides you. Meta Business Suite also allows you to manage platforms like Facebook, Instagram, and WhatsApp from one place.
Meta Business is a different platform when compared to Facebook. Basically, Meta Business Suite is a panel where you can manage and control your engagement, content, advertising, and marketing activities on Facebook, Instagram, and Whatsapp Business accounts.
You can advertise your business digitally with Meta Business Suite, which you can access from mobile and desktop devices. Here you can publish your posts, stories, and ads, taking into account the statistics provided to you. With the Meta Business Suite, which allows you to create your marketing strategy by taking into account the statistics, you can also follow the recent trends.
The platform allows opening and managing a single ad account in multiple logins. Thus, the panel of the advertising account can be accessed and managed by more than one person. This way, Meta Business Suite helps advertisers integrate their Facebook, Instagram, and Whatsapp marketing activities with internal and external partners.
There is no limit to using the business account feature. Whether you have a small or a large-scale business, you can use a business account with great ease in both of these options. The Meta Business Suite portal can be used by more than one person. The business owner can also easily manage all these from a single hand. If you are a business owner and want to grow your business, advertise and follow these ads, Meta Business account will be just for you. This feature, which provides a great advantage in terms of security, also minimizes security vulnerabilities thanks to collecting authorizations in a single hand. No one can access the information without the administrator's permission.
With Meta Business Suite You Can:
Easily access and manage multiple areas such as Facebook business page, Instagram Business account, Whatsapp Business account, ads, product catalog, etc. through a single center.
Control the access permissions of employees associated with your pages, apps, and ad accounts.
Track your advertising expenditures and views thanks to its simple and clear interface.
Examine the performance of your Facebook and Instagram ads with the general/detailed view settings.
Create target audiences based on data of various actions taken from your website (page viewing, clicking a button, wandering through the site, adding to a cart, purchasing a product, etc.).
Separate your business activities from your personal profile easily and focus on your work without having to worry about posting in the wrong profile.
Set your preference of target audiences for different advertising campaigns. This function is particularly beneficial for agencies that work with multiple clients and businesses that focus on different audiences with different products and services.
Set up and manage ads much more efficiently and rapidly, as well as track your target criteria, especially if you have multiple advertising objects such as accounts, business sites, pixels, etc.
These are only some of the features that Meta Business Suite offers its users. There is more to explore in Meta Business Suite for businesses who want to make tracking and managing easier by gathering the advertisements and campaigns on Facebook, Instagram, and Whatsapp under a single roof.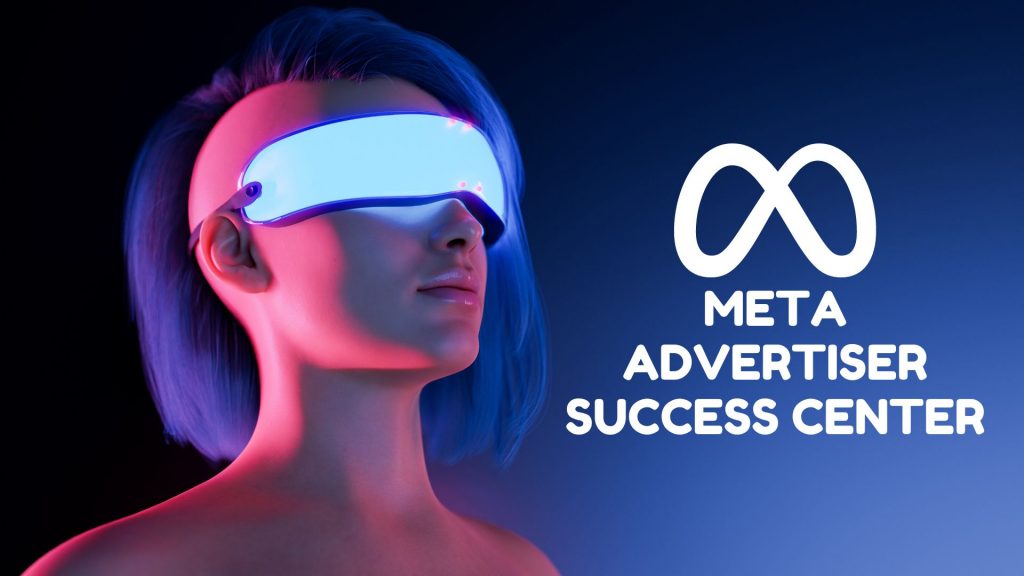 The launch of Meta Advertiser Success Center can empower businesses and change the face of Advertising. Read more!
Why Is Meta Business Beneficial for Businesses?
The answer is simple: Meta Business is effective, easy, secure, and respects privacy.
All Advertisers Should Definitely Advertise through Business Manager:
At the end of 2018, Facebook changed its advertising policies and made it mandatory to use Business Manager to be able to create audiences from email lists. While custom audiences created by e-mail can be used at any time, audiences from Facebook Pixel can be used for 180 days. Thus, you can retarget users with targeting and convert them back into customers.
Meta Business Prevents the use of Fake Accounts
One of the most important features of Business Suite is that it provides a secure environment.
Meta Business Account Has a Hierarchical Structure
This means that the top manager can assign different ad accounts to different employees.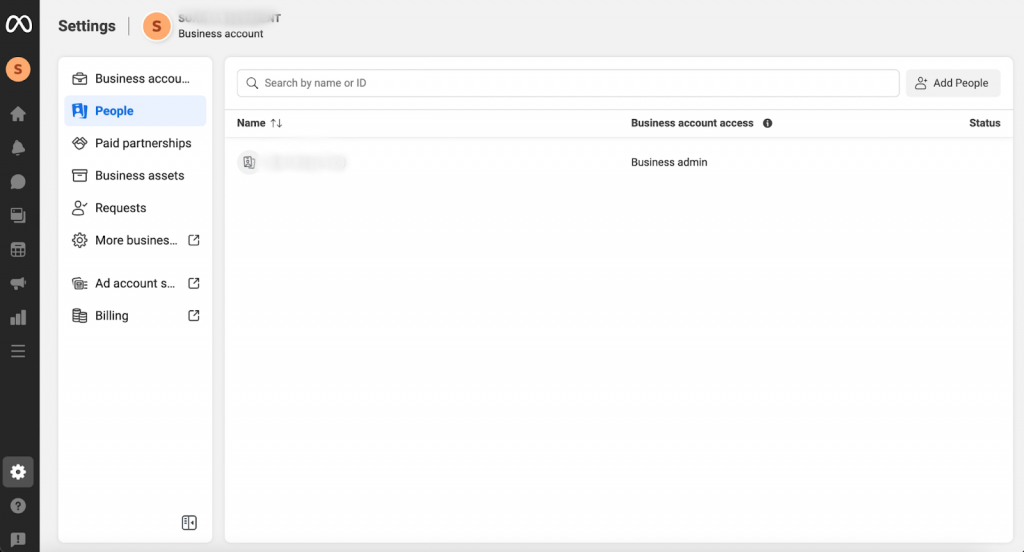 Offers Fast Technical Support
There are many useful tools in the platform. Of course, you may encounter some technical problems while using them. In such cases, Meta Business Suite offers you very quick help support.
The Security Elements Are Solid and Reliable
This feature is essential for you if your staff changes frequently. Why? Let's say you're starting a long-term project. It only takes a few minutes to assign new personnel through the Business Manager. Likewise, it is effortless for you to restrict the authority of the personnel who quit the job.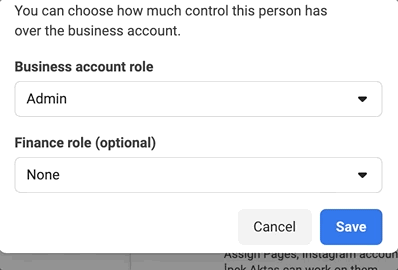 You Can Use It Free of Charge
This tool, which includes advanced tools, is free. Whether you are the person who manages the account of your own business individually, or you are the owner of a digital agency that manages the social media ads of hundreds of large companies, you can use all of these features for free.
Meta Business Suite Is at the top of the List of Solutions That Make Business Account Management Easier
This is because you can simply access your notifications on both desktop and mobile devices. This allows you to respond rapidly to comments on your posts and answer questions about the products you promote or the services you provide. With Meta Business's interaction rate control feature, you can always keep your interaction rate under control.
How Do I Set up Business Suite on Facebook?
To set up a Meta Business Suite, you must first log in to business.facebook.com. If you do not have a Facebook account, you must create a new one here. If you have a Facebook account, you must click on this page and log in with your user information.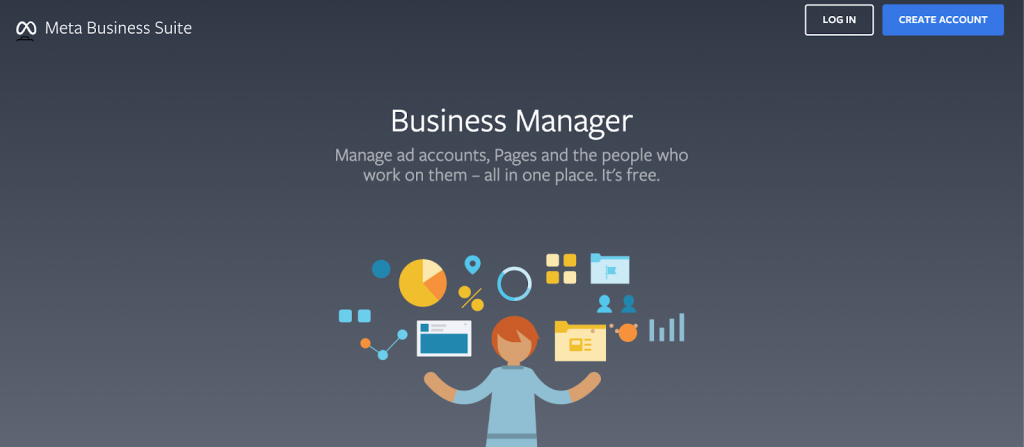 After logging in, a new page will open in front of you. This page will ask you for some information. Enter your credentials, first name, last name, email address, and business name in the relevant fields and click next.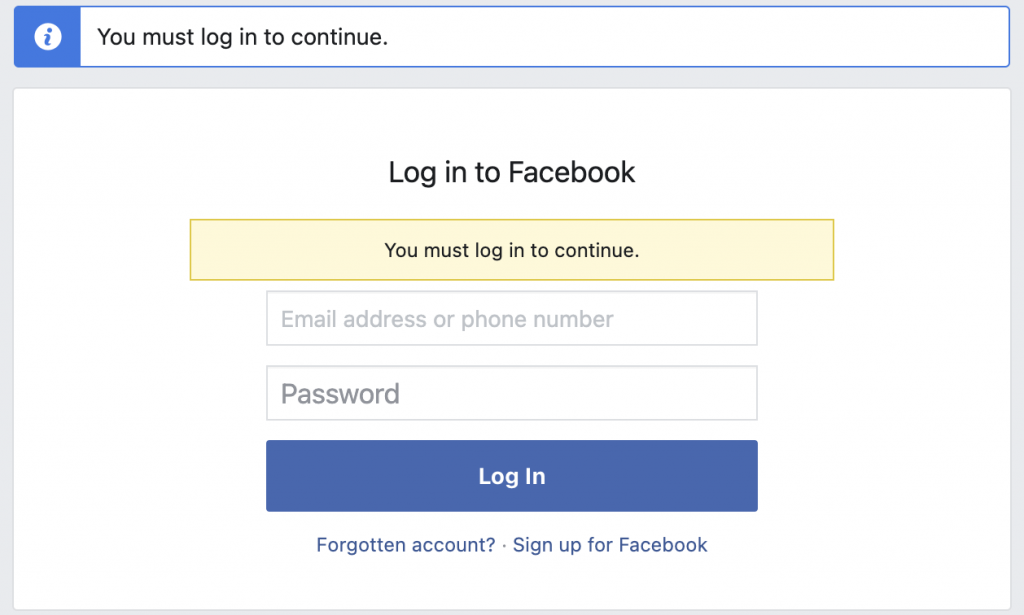 When these are done, you will be directed to your Meta Business account. A customization step will be waiting for you here. In this step, you must enter your company information. Enter your work address, work phone, URL of your website, and information indicating the purpose of the business in the relevant fields. After entering this information, you will have completed the customization step.
After you complete all these steps, you will create your account. After that, you need to customize your account, add pages and create ads. You can control everything from the dashboard on the page's left side.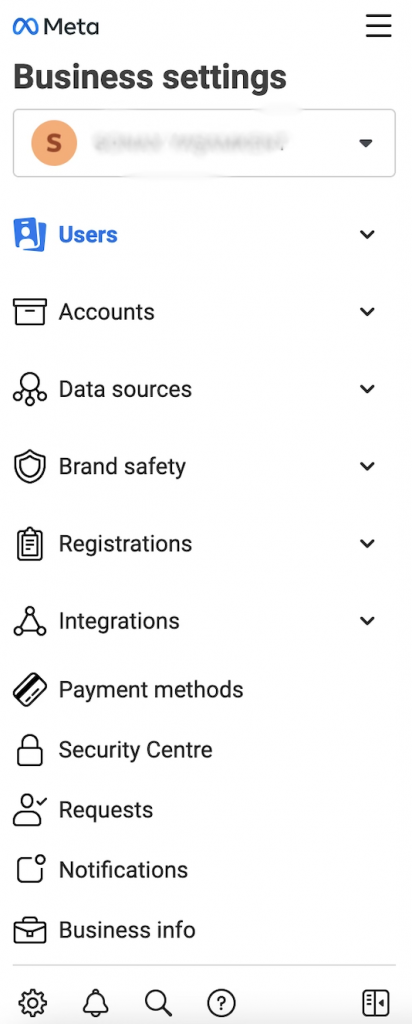 You can add multiple people to manage your Meta Business Account.



Creating a Meta Business Account is completely free, but you have to pay a certain fee to advertise through this account. You can take the first step of advertising by adding a payment method.
Meta Business offers much more than we have already mentioned. These customization options show how useful Meta Business is for the teams.
How to Integrate Your Meta Accounts with Juphy
Integrating your Facebook page is just one click away in Juphy.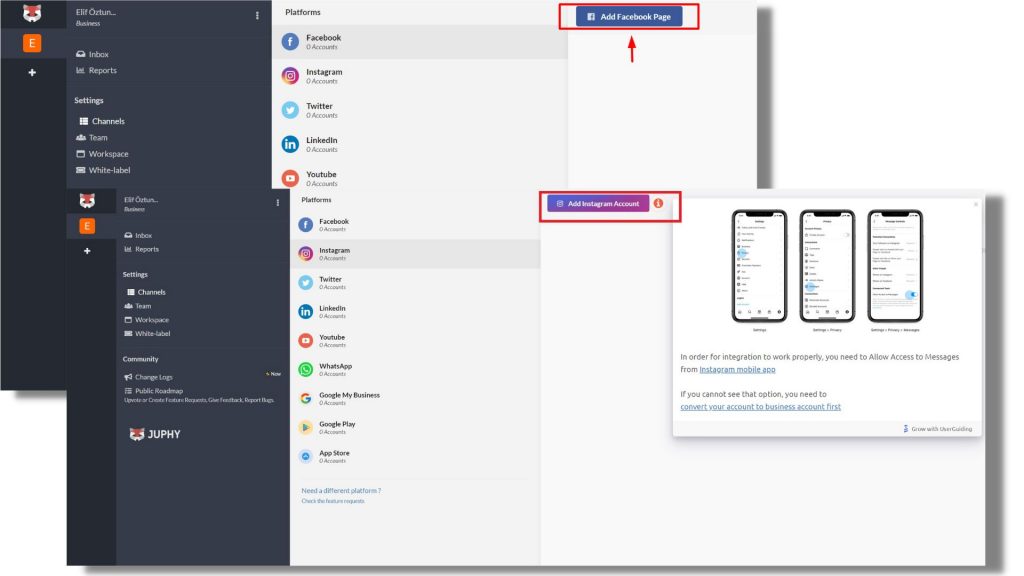 Juphy enables you to integrate your Facebook page, and Instagram Business account into your all-in-one social media management platform.
By integrating your Facebook page, Whatsapp Business, and Instagram Business accounts, you will be able to manage all of your channels, comment activities (including your ad comments), and messages directly from this page. No platform changes, no additional efforts. Everything is in one place.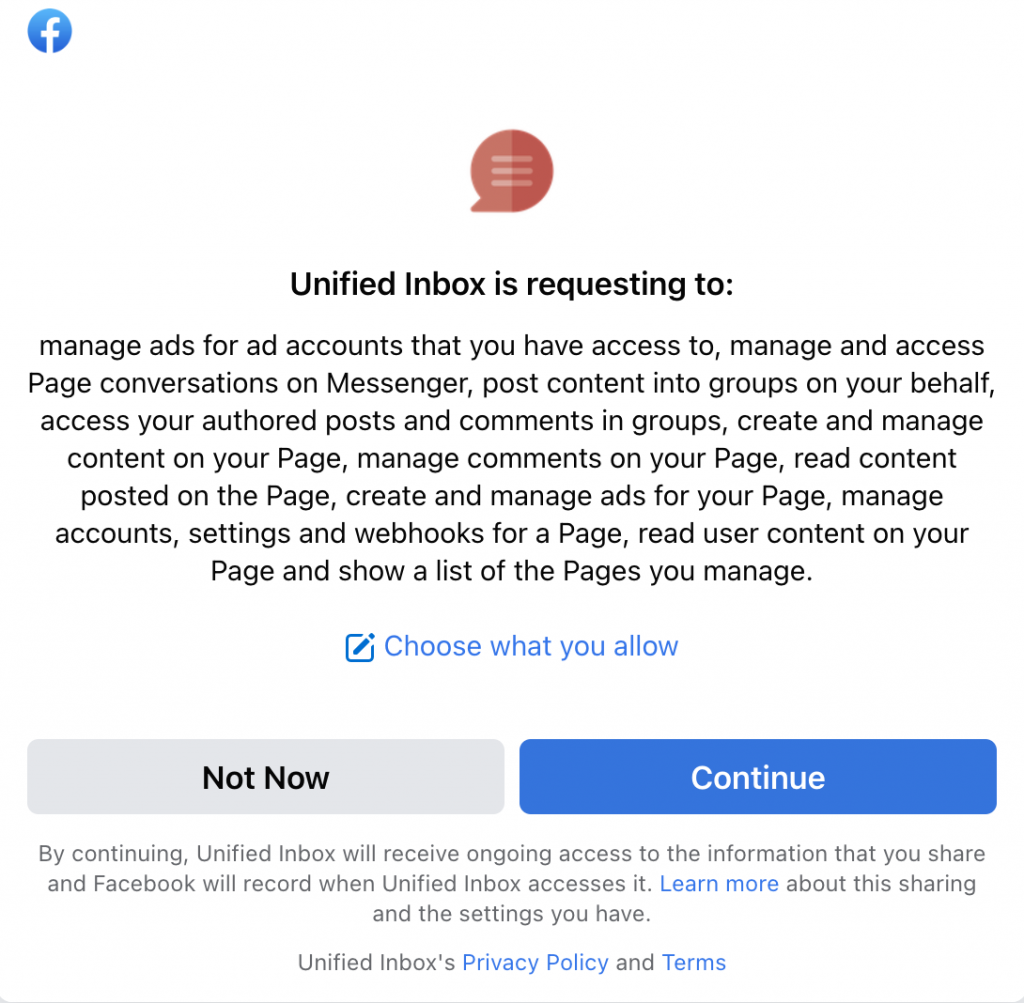 You can manage all these activities easily and successfully with Juphy. All of your notifications, messages, and comments will be displayed on your dashboard.
What Does Juphy Offer More than Meta Business Suite
You can ask yourself, "If I can manage everything in Meta Business Suite, why would I need a tool like Juphy?" There are critical features of Juphy that Meta Business Suite does not and maybe never will offer. Here are those vital features:
With Juphy's Automation Rules, you can classify incoming messages from social media based on content, urgency, and tone.
Powerful Ticketing
You can categorize, prioritize, and organize incoming messages and comments from your Facebook, Instagram, and Whatsapp Business accounts with tickets. You can then assign tickets to your team members.
Improve Response Time with Canned Responses
You can create canned responses and reply faster with pre-written snippets. By having ready-made answers to general questions, messages, and comments, you can save tons of time for your support team members.
The reports that you can receive with Meta Business Suite measure your content reach, engagement, ad performance and etc. However, it does not offer any reports on your customer service performance on social media. You can measure your customer support performance with Juphy's actionable reports. Identify areas of improvement based on your customer interaction data.
Wrap Up
Meta Business is a powerful platform for businesses since it helps manage your business's marketing activities. If you want to promote any of your products, services, or campaigns in digital media, the first or second stop is Meta Business Suite.

We tried to answer some questions about Meta Business Suite, which is among the platforms that form the cornerstones of digital marketing.
Juphy is here to manage all these engagements from one place. Managing Pages, handling engagement, tracking brand mentions, and producing reports are only some of the things you can do by integrating Meta Business with Juphy.
The processes become smooth and correct when all these and other social media platforms are managed in one spot. Create your Juphy account now and start your 7-day free trial.
Create Your
Social Inbox Now
Manage all social media customer support inquiries in a unified inbox.
Related Article – How to Consolidate Social Media Feed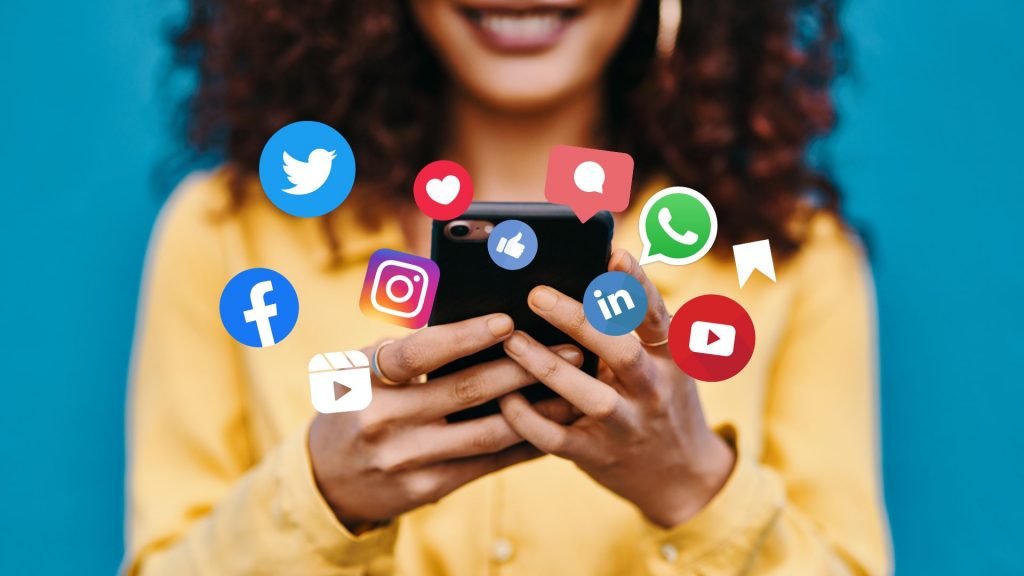 Managing social media gets a lot easier when you consolidate all of your business's social media feed in a single dashboard. Learn how now!