We love good listeners. They not only hear what we say but also focus on understanding it entirely and acting upon it. Being heard makes us feel valued, while receiving the correct responses improves the value of the listener in our perception. Both people and brands are more appealing if they are good listeners.
When it comes to brand communications, help desks, social media, and surveys act as our ears. Using relevant tools can sharpen our hearing and improve our listening skills. But before getting into the tools for social listening, let's take a look at what we can hear on social media and why it is important.
Create Your
Social Inbox Now
Manage all social media customer support inquiries in a unified inbox.
What Is Social Listening?
Social listening is a comprehensive process involving all kinds of conversations related to your business. Customers, prospects, competitors, products, services, support issues, hot topics, and other aspects of your industry are all a part of the stuff you should listen to, understand and act upon. 
Although often used in the same context, social listening and social monitoring (also referred to as social media tracking) are two different processes. Basically, social media monitoring tools collect metric data while social listening makes sense of it. All the platforms provide data on likes, comments, reviews, shares, and similar metrics, and you can monitor your brand's online presence without the help of additional tools. But when conducting social listening, numbers are replaced by feelings.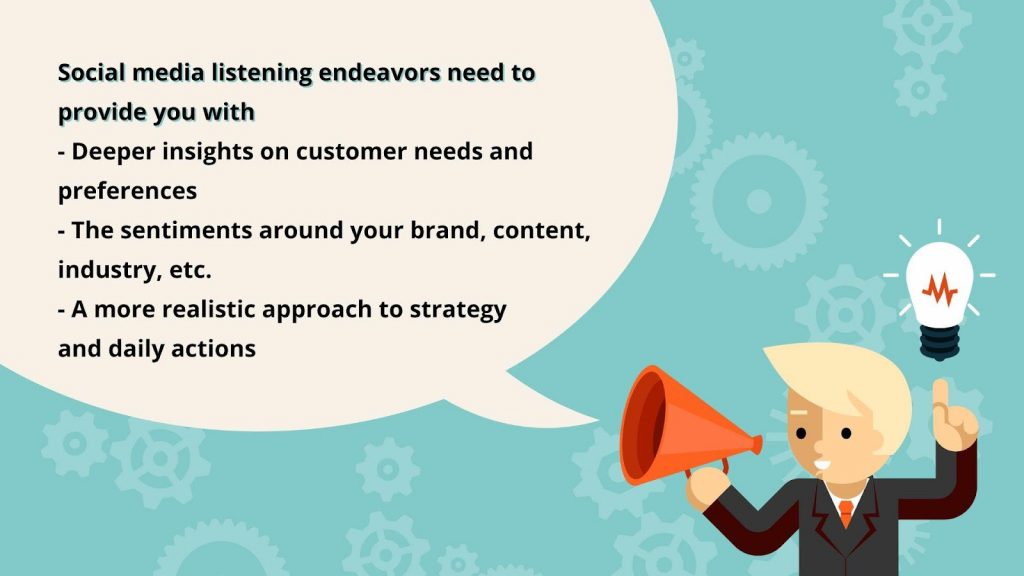 For example, a high engagement rate on one of your contents can look pleasing at first glance, but what if many comments contain anger or disappointment instead of sympathy and love? Or what if a scene in your latest commercial grabbed unexpected attention and now presents an opportunity for further product development? Numbers alone can't provide that kind of intelligence – but words and conversations can, with the use of appropriate tools.
What Are Social Listening Tools?
Collection, categorization, and analysis are the three steps of processing social listening data. Social listening tools streamline this process through a single platform. Most of these tools help you understand your customer better by providing three types of social listening:
Collecting Metric Data: Metric data is mainly concerned with reach, engagement, time, and the number of queries in an omnichannel environment.

Collecting Sentimental Data: Sentimental data classifies the feelings and moods behind the engagements. It tracks keywords and categorizes them according to sentiment, which leads to a deeper understanding of customer personas and preferences, or the relevance of a particular topic.

Analysis and Reporting: Meaningful data creates actionable insights. Analysis and reporting show you the changing tendencies as well as your brand's progress, so you can reach better conclusions and plan.
While some tools are specifically developed for social media listening, others offer social listening features among many. Here is a list of the five best tools that offer social listening while meeting different business needs.
Best Social Media Listening Tools
Juphy for Customer Support + Social Listening
Juphy is a multichannel help desk for social media oriented teams. It helps you receive and respond to all user queries from different platforms while it supports keyword tracking and categorizing on Twitter.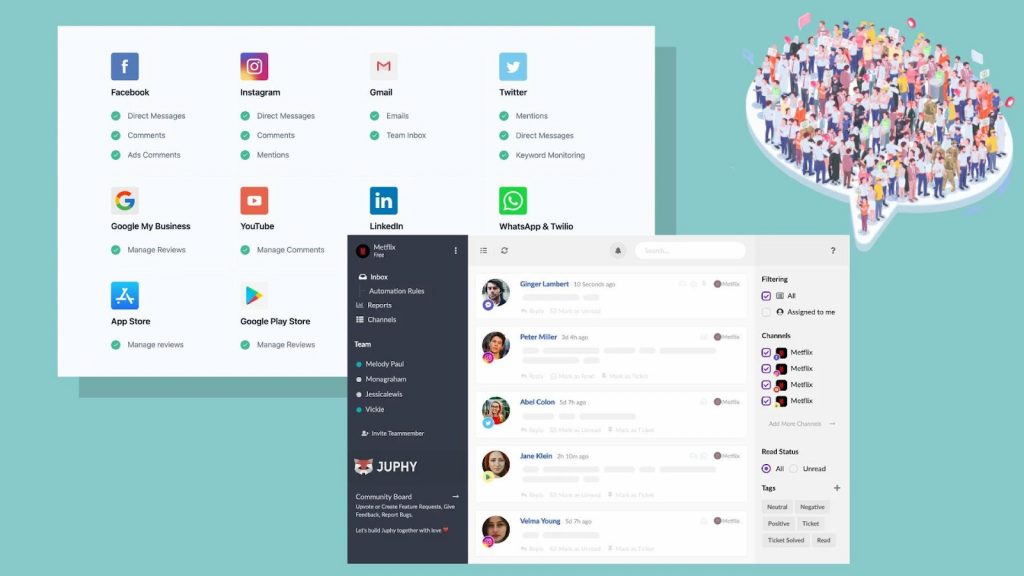 Features
Unified inbox that allows you to receive and respond to all queries from social platforms and review sites (including direct messages) on a single dashboard
Keyword tracking on Twitter as well as automation rules that classify incoming messages based on content, urgency, and tone from all social media and review sites
Actionable reports including sentiment analysis, audience data, channel, and team performances
Shared inbox, project groups, and messaging features for team collaboration
Fully featured social media inbox with real-time notifications and various software integrations
Pros
Extremely easy to setup (1-click setup) and use; thanks to its minimalistic design
Historical data for all conversations
An affordable choice for small/mid sized businesses and freelancers
Cons
No demographical / geographical segmentation
No TikTok integration yet
Hootsuite for Social Media Management + Social Listening
Hootsuite is a highly popular social media management tool with social listening features. Mainly it helps the users with scheduling and planning for multiple social media platforms.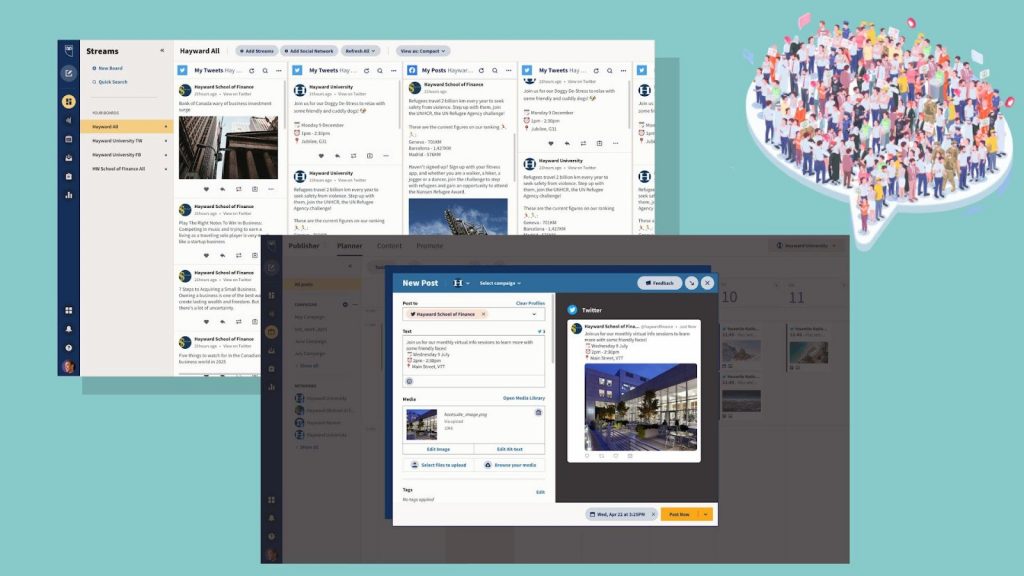 Features
Great for publishing, scheduling, and boosting posts on multiple social media platforms
Tracks keywords, brand mentions, and competitor activity
Manages organic and paid content together
Allows engaging with interactions on a single dashboard
Pros
Supports TikTok and Pinterest
Has a free version for a limited number of social accounts
Cons
Requires to sign out from platforms occasionally for security reasons
Automation can be improved
Sprout Social for Employee Advocacy + Social Listening
Sprout Social is a social media management platform much like Hootsuite. You can publish, schedule, track, and advertise your content on a number of platforms. The main difference is that Sprout Social offers employees a simple way to share curated content across their social networks as brand advocates.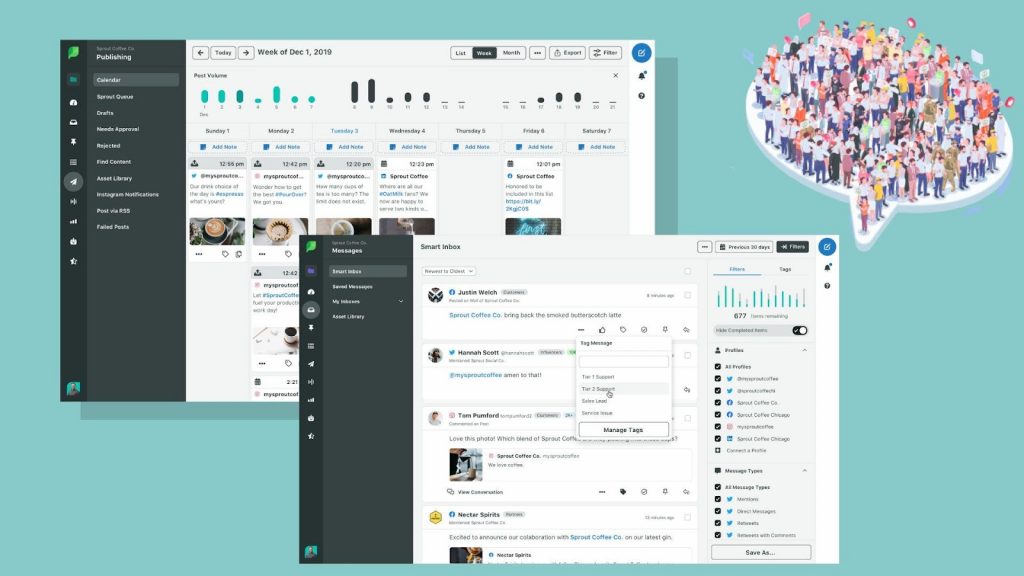 Features
Offers social listening and analytics
Content planning and user engagement on a single dashboard
Chatbot builder for Twitter and Facebook
Automated inbox rules for message classification
Pros
Can be integrated with other customer support and team management tools
Features for employee advocacy
Cons
Covers only social media
Platform integrations are limited
Audiense for Social Listening + Consumer Segmentation 
Audiense offers intelligence on audiences of various sizes and a Twitter marketing platform. It helps brands develop relevant audience-centric strategies through social consumer segmentation and insight development.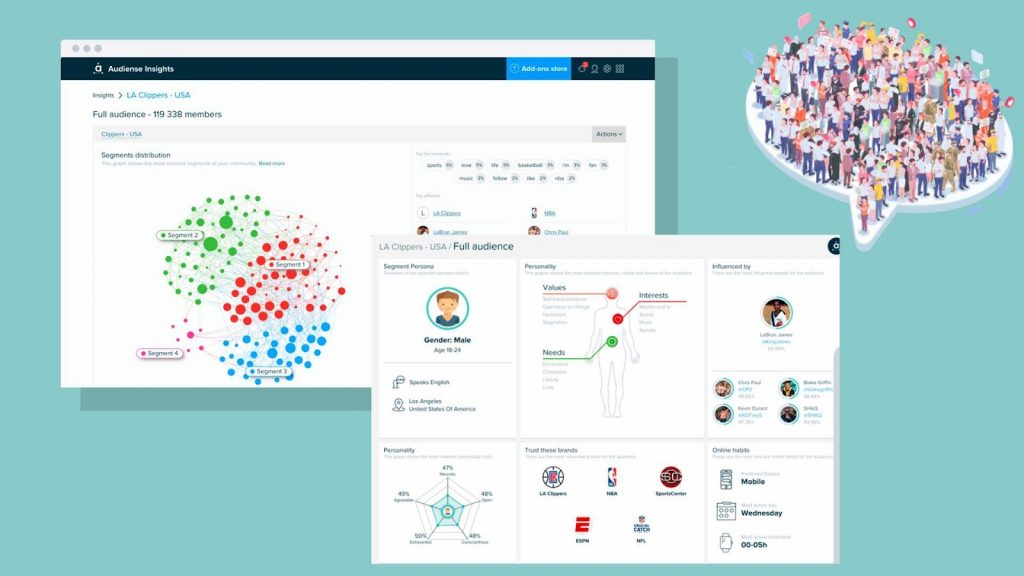 Features
Community analysis and management
Advanced monitoring and listening
Twitter tailored audiences for advertising
Pros
Good for creating a strategy that needs custom segmentation
Cons
Only works with Twitter data but can be integrated with other social data providing tools
YouScan for Monitoring + Image Recognition
YouScan is a social listening platform powered by image recognition technology. It uses a quite accurate AI engine to crawl through images as well as written content, which provides detailed demographic and psychographic information about your audience.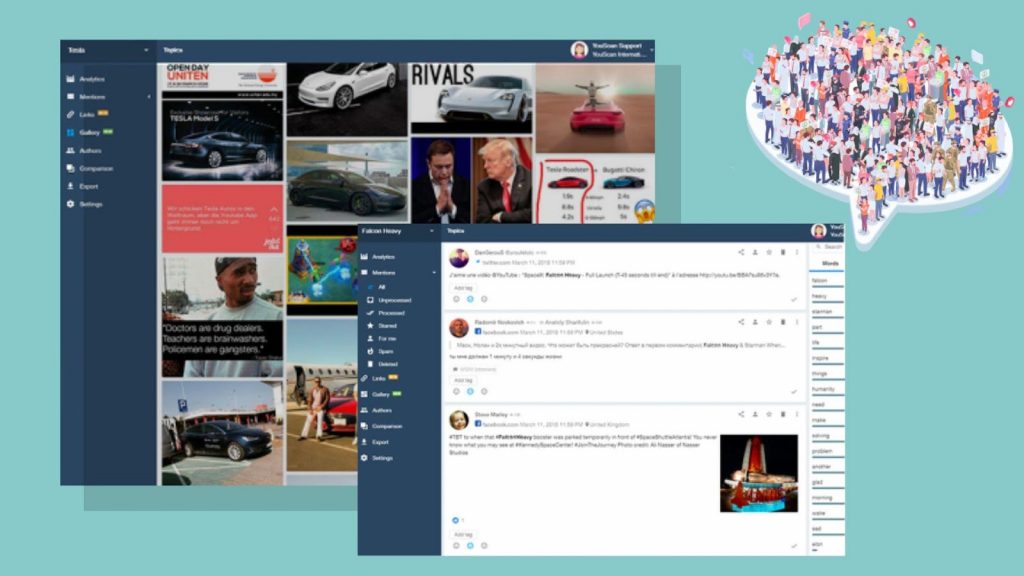 Features
Shows all brand mentions and identifies influencers without relying on hashtags or written text
Saves time by merging repeat / duplicate posts
Filters and organizes data effectively in real-time
Pros
Provides consumer insights from user-generated images
Cons
Offers so many features that it takes time and hard work to make the best use of the product
How Should You Choose a Social Media Listening Tool?
Tools that offer social listening besides other features usually work for many businesses, but your specific needs and available resources will determine the right social listening tool for you in the end. If the tool supports integrations with your existing software and offers benefits that can improve your overall performance, look for the brands that provide product demos and free trial periods.
Create Your
Social Inbox Now
Manage all social media customer support inquiries in a unified inbox.
Related Article – NETFLIX's Social Media Customer Service Performance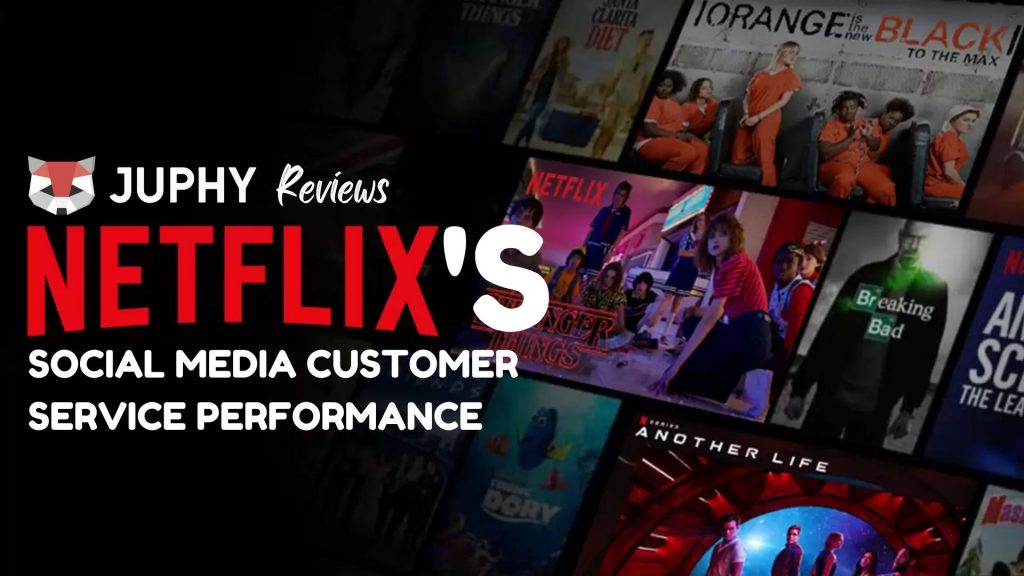 As Juphy, we proudly present our review on Netflix's social media customer service performance with examples and detailed analysis. Read now!